It's hard to say for sure where the modern coffee culture started.
Many claim that the launch of Starbucks in Seattle in the early 1970s might have been the trigger that prompted a global reaction. But, it's fair to say that Starbucks only recognized an existing desire.
Nowadays, while coffee shop chains are numerous, they are losing their market position against independent and quirky cafes that appeal to modern generations. Your typical cup of joe has changed.
The days of the espresso and cappuccino are long gone. The trends of today embrace cold brews, flavored-milk brews – such as the infamous hazelnut bianco latte at Starbucks Reserve – and healthy spiced drinks with turmeric, ginger, and beetroot.
Yet, changing your drink menu to target various flavors is not enough to bring independent cafes into the 21st-century mindset. You need to embrace a modern approach.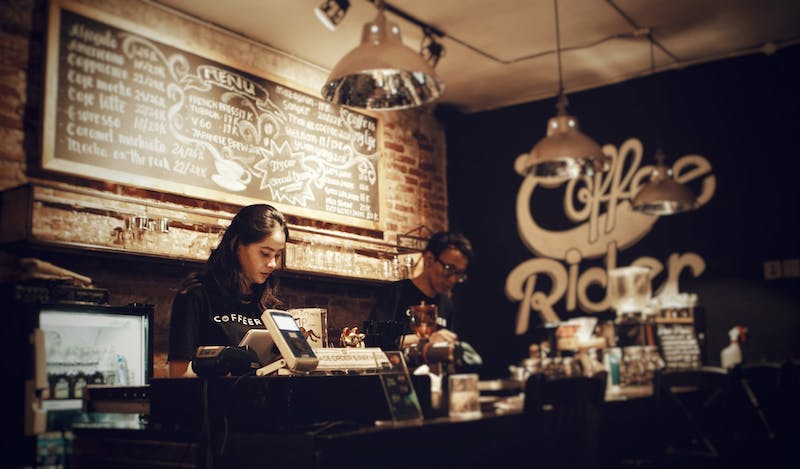 Get that blog up and running
You need to create an online presence for your shop. While your customers want to know more about your menus and allergy information, you're unlikely to appeal to your audience with a static website.
You need frequent news and food for thoughts. In other words, you need a blog that introduces your coffee-related content to a group of coffee lovers. Be careful, however; you should consider a high-quality host from the start.
Indeed, you don't want your successful blog to frustrate customers because your host is unreliable. Ultimately, your brilliant content is meaningless is nobody can access it! 
Create a gaming area
As Millennials and Gen-Z drink less alcohol, many choose to arrange for a meet-up in a cafe. Promoting your place as the ideal spot for friends to catch is not only a matter of creating exciting content but also giving yourself the means to sustain your claims.
If you want to keep your patrons entertained, it's a good idea to tap into their gaming interests. Indeed, you can maximize the retro vibe with arcade games for sale, for instance. If you are worried about damages, you can create a board game corner, with classics such as Monopoly and Cluedo.
You can use your blog to announce the latest games and organize game nights. 
Connect to your audience on Insta
Your customers are digitally-savvy. Most of them discover their favorite food spots in town through social media. Your coffee shop is no exception. Instagram, for instance, allows you to connect to a broad audience of coffee lovers and showcase your best brew.
Starting with basic hashtags, such as #coffee and #coffeeculture can increase your visibility. You can also use your brand as a hashtag too! 
Let customers order online
Finally, in 2019, not everyone is willing to leave the house to enjoy delicious treats. Deliveroo and Uber eat have transformed the way your audience interact with restaurants. Offering a delivery option to your online customers can boost your profile significantly!
Besides, you can even blog about the best coffee choices for office employees to reach out to local businesses! 
It's time to move your coffee shop from being a brick and mortar establishment on a side street to becoming a #coffeelover paradise that delivers a freshly brewed latte to your customers' doors.
Tapping into your audience's interests and mindset can help you to become the number one cafe in town!