Massachusetts is a favourite destination for a lot of travellers because there is so much to do and see there.
You could go there again and again and have a different experience each time. A lot of people head down there to visit Cape Cod where you can enjoy beautiful beaches and soak up the local history at the same time.
But Cape Cod is only one small part of what this amazing state has to offer. If you've never been before, here are some of the best things to do on the first visit to Massachusetts.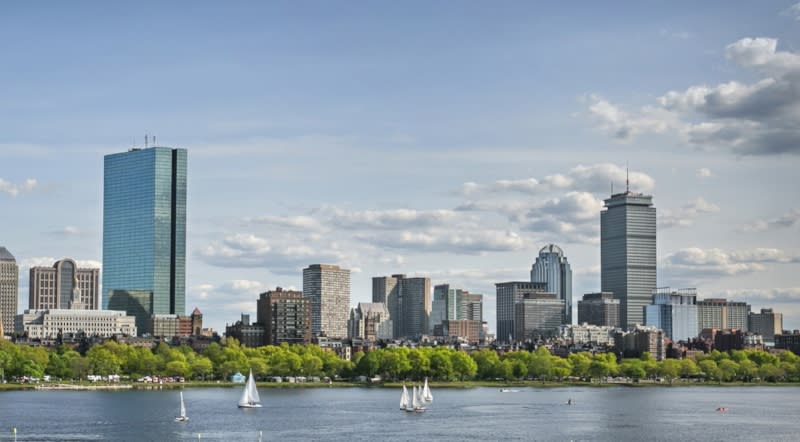 See The New England Patriots
The New England Patriots are the biggest team in football right now. After their recent victory over The Rams, they now hold 89 separate super bowl records.
Even if you're not a big football fan, seeing a Patriots game or even just visiting the stadium is a great thing to do while you're in Massachusetts, if only for the amazing atmosphere.
You can easily find a hotel near Gillette Stadium in Foxborough, MA which is just a stone's throw away from the field where the Patriots play all of their home games.
There's no telling whether they'll be able to continue their success and whether there will ever be a team as successful as the Patriots again, so you should catch a game while you can and witness history in the making.
The Pow! Wow! Festival
If you've got a keen interest in street art, Massachusetts is a great place for it.
If you head over to Worcester, the site of the Pow! Wow! Festival that originally started in Hawaii, you'll find some amazing murals all over the place, painted by local artists.
There is no date for the next festival yet but if you keep a look out and plan your trip to coincide with the next event, you can spend ten days watching these amazing artists create work all over the city.
The Clark Art Institute
If you're looking for something more traditional in the way of art, you should definitely pay a visit to the Clark Art Institute.
This unique institution doubles as a research centre for academics as well as a gallery. It houses some impressive collections of sculptures, paintings, and drawings from the Renaissance right up to the 20th century.
There is a particular focus on French impressionists so if you're interested in that period, you shouldn't miss the Clark Art Institute.
Old Sturbridge Village
The Old Sturbridge Village is the Northeast's largest outdoor history museum. It's a faithful recreation of what life looked like in a rural town in New England in the 1830s.
If you want to get a sense of the history of Massachusetts, this is the best place to find it. There are over 40 authentic buildings including a school, a bank, a country store, houses, and even a working farm.
The place is filled with members of staff in full period costume which really adds to the great atmosphere. It spreads over 200 acres so you can easily spend the entire day there.
These are some of the best things to do in Massachusetts on a first trip but you're only scratching the surface, so you'll have to go back for another trip.