Throughout life, the one constant is change, and you may find yourself having to make adaptations to your home for someone with impaired mobility.
Whether through aging, illness or an accident, if you find yourself with a family member living with disabilities, making your home well designed and usable for them is bound to be a top priority.
One of the most important rooms to get right is the bathroom, as bathing facilities with air conditioning are a critical access point. There are now lots of ways to design a bathroom that is both inclusive and stylish –  with a little care and some great design, you can create a welcoming space that works practically as well.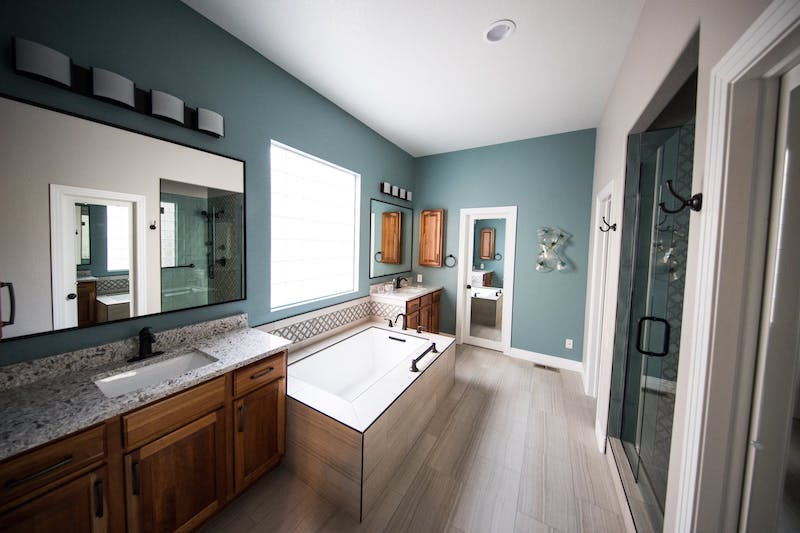 Ensure Access Points
The most important thing is to ensure that users with limited mobility can enter and move around the bathroom with as little assistance as possible. Assess the access points of the current room or the space you're planning to add a bathroom.
If it features a level change from the rest of the house you may need to consider sourcing aluminum ramps or widening doorways to help a wheelchair to pass through.
Around the bathroom itself, there should be enough space to manoeuvre comfortably between the bath or shower, toilet and sink, and grab rails to help the user raise and lower themselves into position.
Add Wall Mounted Cupboards
The user of the bathroom will also need to be able to gain access to toiletries while using the bathroom, so design in wall-mounted cabinets or shelving that is at an accessible height for them to be able to reach, preferably with a touch-close mechanism in preference to fiddly handle.
Adding storage on the walls also has the effect of freeing up more floor space for better movement around the bathroom.
Create A Walk In Bath
A harbour bath, where there is a door in the side to allow access is a wonderful addition to your home.
They come in a variety of sizes and finishes to match the design of the room you have in mind and you can generally customise the colour, door opening direction and whether there is an integrated seat included.
Remember to also install two grab bars with your disabled bath – one at sitting height and one at standing, so a user can raise and lower themselves as required.
This should always be paired with a non-slip bath mat for safety, and textured tiling or non-slip vinyl on the floor. There are also after-martket solutions such as an inflatable disability access bath cushion, which inflates and deflates to facilitate someone getting in and out of the bath. 
Adapt Your Shower
Walk-in showers with zero profile trays are very on-trend in current bathroom design – and they're accessible too! Without a curb to get across, wheelchair users and those with reduced mobility can shower in comfort.
You can also opt for either a rolling shower seat with lockable wheels or a wall-mounted one which flips up for storage when not in use. These should be positioned between 17 and 19 inches from the floor for the best experience.