Want to know how to get free Amazon gift cards?
Try VolKno (pronounced vol-kay-no), an online website allowing you to earn credits (called flows) simply by watching videos online and then providing your honest feedback.
You can then cash these flows into Amazon gift cards delivered by email ready for you to spend.
In this deep-dive review, I will take a peek behind the scenes to see if VolKno is actually worth the hype and the effort.
Is VolKno legit (or is it a scam)?
Is it a worthwhile venture (or is your time better spent elsewhere)?
I will talk more about each point further down below, but here's a quick overview summary of my Volkno review:
While it's safe and fun to do, VolKno is not worth the time you spend on it. There simply aren't enough videos/time in the day to make this worth your while.
However, if you don't mind spending an hour or two a day watching videos and pre-releases in exchange for a gift card every once in a while, then I'd suggest you read this review to learn more about this website.
What Is VolKno?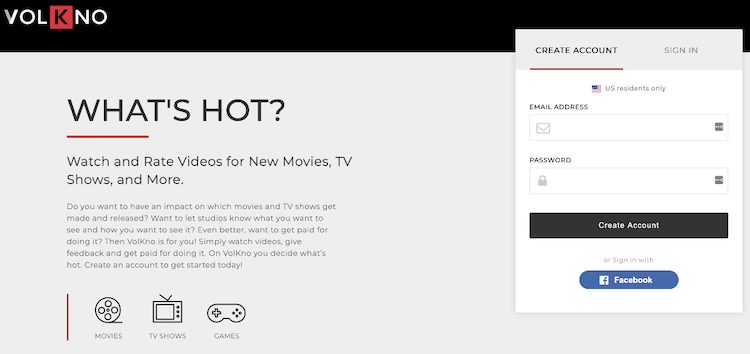 VolKno is what we call a "get-paid-to-do" site, which; in this case; you will get-paid-to watch videos and provide your feedback.
It's basically just like any other survey sites but instead of having to fill out some mind-numbing survey after the other, you can sit back, relax, and watch videos.
Would this be something you'd want to do?
I don't know about you, but it sure as hell beats out filling out surveys.
NB: I'm no fan of survey sites but I've recently stumbled upon Mindswarsm which pays you $50 per video survey you submit. You may want to check it out if you're not camera-shy.
How Do You Earn Gift Cards With VolKno?
To get started with VolKno, the process is quite simple and straight-forward.
Step 01: You first need to visit the VolKno website and register for an account. You can do this either by filling out your name and email (usual stuff) or you can even sign up through Facebook.
Step 02: Once you have created your account, your job is to start watching videos and collect "flows" as you go along which you can then obtain Amazon gift cards with (more on this soon).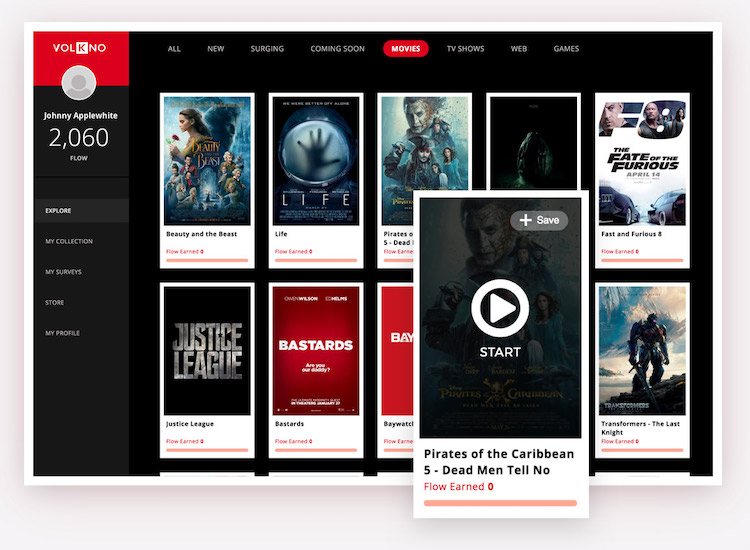 What kind of movies and videos will you be watching online?
Don't worry, everything is safe-for-work on the site and you will mostly be watching never-before-seen movie trailers, TV shows, and other forms of media.
In a nutshell, you are a movie tester, meaning you "get paid" to watch movies and give your honest opinion about it.
Remember; there are no right or wrong answers with this feedback, just say what's on your mind and that is it.
They do this so the production team behind the movie/TV show will see your feedback and get to learn more about who their target audience is, what's working, what's not etc..
NB: You MUST provide feedback for every video you watch, otherwise, you won't get the credits (so don't think you can just leave the videos running all day and doing nothing else).
How Much Can You Earn With VolKno?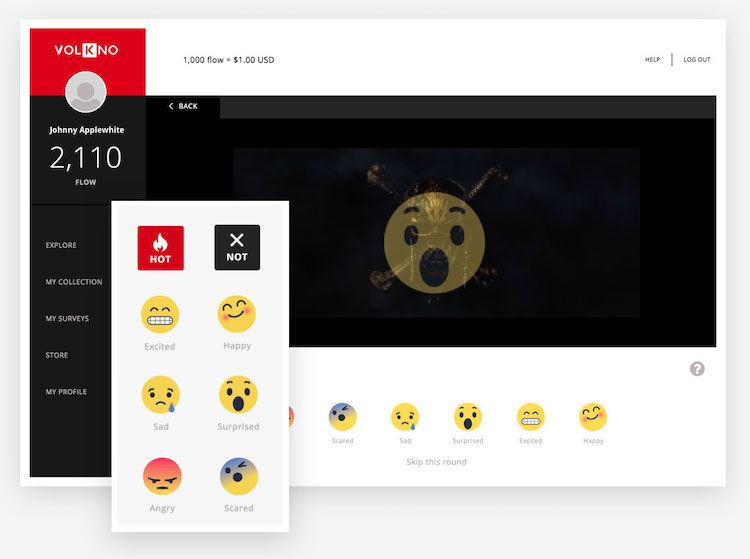 Sadly, this is where things go a bit south for me as your earning potential is very, very limited here.
You will be earning 50 flow points for every video you watch which (on average) takes about 3 to 4 minutes. The bad news is; 1000 flows = $1.
This means that you need to watch around 20 videos (of 3 minutes each) to make $1.
Yes, that's about $1 every hour!
Do this a few hours a day, and you can earn maybe $5 a day, or $150 a month.
As I am sure you can tell already, this is no way to make a living so please don't depend on sites such as these to be able to support yourself.
To be fair, VolKno has never advertised this as a big money maker but I have to say;
This is one of the worst paying "get-paid-to-do" sites I have ever tried and reviewed.
How Many Flows Do You Need To Receive The Gift Cards?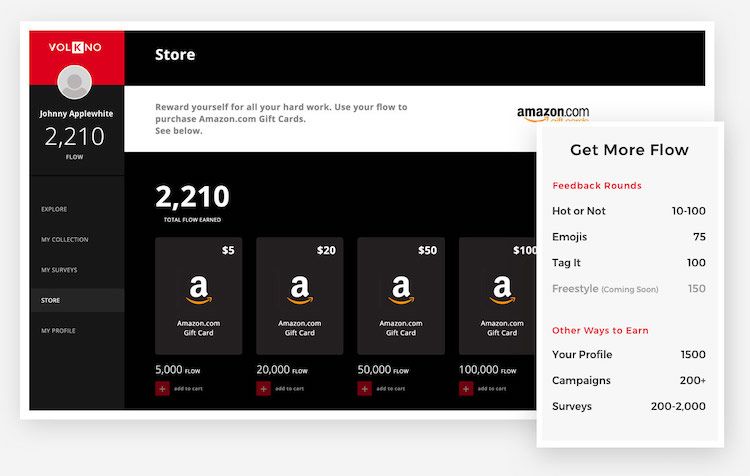 1000 flow = $1, so you are going to need at least 5000 flows to claim the minimum gift card balance possible, which is $5.
There's also the $20, $50 and $100 gift cards as well, so you'd need to save up your flows for quite some time to get those
After you have reached that, you can then claim your gift card, head on over to Amazon and shop for whatever you want/need.
NB: There's also a sub-Reddit where you can exchange gift cards for cash.
If you want to go about it this way and transfer your VolKno gift cards for PayPal, you can see how that can be arranged using the link provided.
Some Pros & Cons About VolKno
PRO: It's Fun: Survey sites tend to be boring, at least VolKno is fun.
PRO: It's Legitimate: Even though there isn't much to be made, whatever you earn you will get. I have seen no reports of fraudulent activity or behavior so rest assured you will be safe from scammers here.
CON: It's Just For US Citizens: If you're outside of the United States, then I am afraid this opportunity does not apply to you.
CON: They Only Pay Out With Amazon Gift Cards: The only payout option is Amazon Gift Cards, but the VolKno website more payment methods will be made available in the near future.
Final Thoughts: Is VolKno A Waste Of Time?
It depends. I don't think it's a complete waste of time (and it's not a scam either) but it's unquestionably not worth the effort you put into it. There are other things you can do to make money online.