Change occurs for many reasons. Sometimes the seasons change. At other times you need to be the change agent in your life. In 2021 people across the country are moving for a variety of reasons.
Perhaps you'll be moving for a change in career, a desire to change to a more comfortable remote working location, a different climate, to be closer to family, and the list goes on.
Whatever your reason or interest for moving, plan and prepare for the best experience possible.
Find A Reputable Builder
When you're ready for a change in venue, seek out a luxury home builder to get exactly what you're looking for in your new home. You'll find both on-trend options as well as the latest in technology to make your new living quarters up-to-date and efficient.
It is essential to feel comfortable with your home builder. Trust is key in building your relationship so that you can get just what you need along with solid advice.
Sometimes you desire certain options in a home, and the builder should be skilled and informed enough to guide you in the right direction.
Choose Timeless Options
While everyone has a different and unique aesthetic, grey walls consistently rank above other paint shades. A variety of shades are available for different preferences.
Grey goes well with many colors and is versatile to be layered upon depending upon what colors you are currently enjoying or may transition to in the future. When the seasons change or you're tired of the latest trend, changing out throw pillows and blankets is easy with neutral paint schemes.
It's considerably less expensive to swap out furniture for different color palettes than to invest in a professional painter. Switching out art will lend a new character to your space, as well.
Plan Your Move
The mere act of moving can elicit a stress response in some people. Plan for it. Take steps to prepare your current home for the move ahead. When you take small, coordinated steps that are manageable and actionable, the process will seem less overwhelming to accomplish.
Take out your calendar, digital or paper, and put down tasks for each day that are achievable. It is almost always easier to break down seemingly monumental tasks into smaller items so that you can get them done without unneeded stress.
Engage Your Family
If you have children moving with you, regardless of their age, bring them into the planning stages. Ask their opinions about house details, within the confines of your choices, and elicit buy-in on the whole process.
More tech-savvy kids might get excited to make a map of their new neighborhood. They'll get to explore the location online and add any places that might be of interest to them.
Anytime you can engage your family in the logistics of the move, it will help to get them excited about the change. For younger kids, never underestimate the power of play involving plain cardboard boxes. Save a few after all of the unpacking is done and see where their creativity leads them.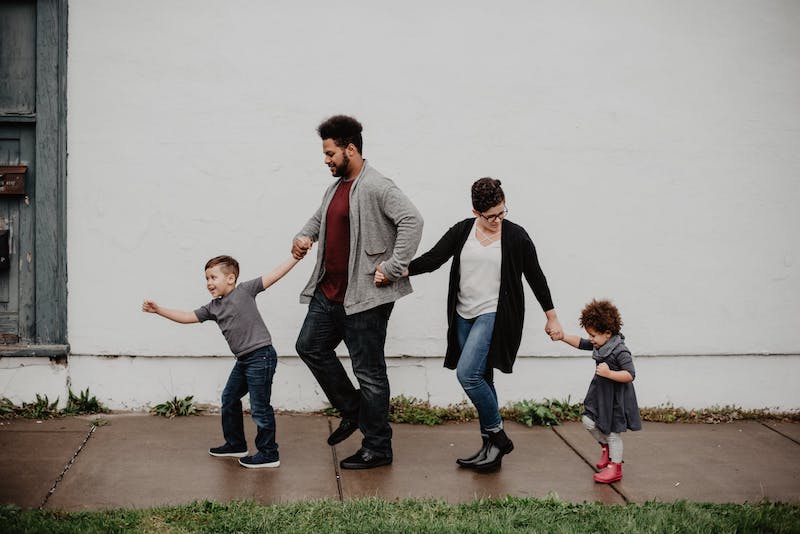 When the time is right for you or you make the timing right, a move may be a wonderfully memorable experience for you. Look at your change in venue as an opportunity to explore a new part of the country.
Learn about the history behind the place you'll soon call home.
Get involved in your new community, whether it's socially-distanced and online or later on in-person. Find joy and happiness in your new and luxurious home, built just for you.