We are all promised death in life. It's the one certainty given to every single human when they are born. However, there is no such thing as the promise of aging. If we are exceptionally lucky, we are able to get to a ripe old age in life with plenty of years behind us.
If we are lucky, we will be able to make beautiful memories with the people in our lives, and we are able to get to that ripe old age with our bodies in one piece. 
Health is one of the most important things that you can rely on in life, but it's up to you to create a healthy lifestyle and maintain it. You need to be able to trust that you are making the best health and fitness decisions as you get older.
This is so that you can maintain your eyesight and your hearing, keep your organs in good order and working correctly, and ensure that your brain is in the best possible health so that you can avoid Alzheimer's and other degenerative brain conditions.
With that in mind, you need to start looking after yourself. Everyone in their 20s may think that they are young and carefree, but they are not. They are as mortal as anyone else, and while you may be drinking and dancing and feeling invincible, you need to remember that you are human.
You can still enjoy life, but you don't have to abuse your body to do so. Moderation is so important when it comes to your health and the things that you put into your body. You want to age with good health, not treat your body badly only to reap what you sow in 20 years. 
Getting to an old age with all of your teeth, few illnesses and other issues is a privilege, but you are in charge. Some things you cannot control as they are based on your genetics – such as one day, dealing with progressive lenses problems and issues with your sight.
However, the way that you treat your stomach, kidneys and lungs is very much down to you. You should be careful to ensure that you are getting the best from yourself, and below, we've got ten tips for aging that will ensure that you get there in the healthiest possible way.
Below, we've listed ten solid tips to help you to age healthily – as you deserve to!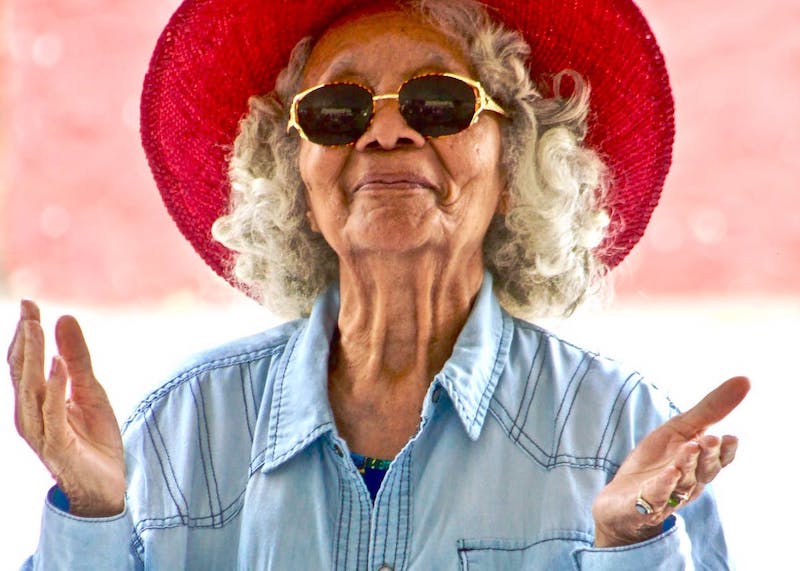 Watch Your Diet
You do not have to spend your entire life dieting. However, you do need to watch what you are eating and drinking. It's the most obvious thing to think about; you need to have a balanced diet for good health.
You want plenty of vegetables and fruits in your diet to provide you with energy and keep illnesses at bay. Let's be clear: food is NOT medicine. You cannot cure yourself of an illness with food. However, you can eat well and ensure that you keep your vitamin and mineral levels up. 
No one is saying you should never drink alcohol, but you should only in moderation. You should, however, keep on top of how much water you drink to avoid dehydration. Your brain is relying on you to stay healthy, and water feeds your brain.
What you eat and drink will affect your organs, and you need to look after these with a diet lower in fats than other things so that you can remain in good health.
Bite Down On Health
Oral health is just as important as the health of your internal organs. You should be brushing your teeth twice a day and between meals, using floss. Your teeth are very strong, but they are also susceptible to damage based on the food and drink that you are taking in.
Floss can help you to avoid gum disease, which is so important when a lot of conditions associated with aging include gum disease, heart disease and strokes. With regular check ups to the dentist, you can ensure that your teeth are in the best possible health.
Knowing that your teeth are in good condition will help you to age well.
Exercise For The Mind As Well As The Body
With daily exercise – even a walk per day – you can stay strong and healthy. You'll reduce the risk of strokes, diabetes, heart problems and osteoarthritis. Staying active also keeps your mind boosted, improves your sleep and boosts your confidence.
The more you stay active, the better off you will be. As an adult, you should be doing at least 30 minutes per day of exercise, whether this is in the gym or a walk in the street. You can choose which way you move, you just need to get moving to maintain your health.
Yearly Check-Ups
Getting to know your doctor is so important. You need to ensure that you are taking routine tests every year so that you can ensure that you are in the best physical health. It's better for you if you are checked over for your blood pressure, cholesterol and any injections you may need, you will stay in good health.
Your doctor is able to give you more than enough help and support but you have to know when to seek it. As you get older, take the injections you are offered and get to know what health benefits you could be privy to – including the seasonal flu jab once you reach your 50s.
Get Into The Sunshine
Oh, beautiful sunshine! If you are blessed to live in an area of the world where you can get out into the sunshine, do it. Get out there for at least 15 minutes a day and boost your much-needed vitamin C levels. You can find vitamin C in eggs, fruits and juices, too! 
Good Skincare
A big part of aging healthily is in looking after your skin. Dry skin is something that can tear the sensitive layers on your face and hands and become very sore if it's not looked after. You know that the skin will age as you do, and it's important that you have a good skincare and moisturising routine in place to keep your skin feeling supple and healthy.
It's the same for the skin on your feet and the rest of your body. A good skincare routine will ensure that you avoid foot issues such as cracked skin, corns, bunions and split nails. This may seem like a little thing to worry about, but it's the little things that really count when it comes to your aging process.
Get Enough Sleep
Sleep is important for brain health and overall physical and mental wellbeing. If you're not getting enough sleep, you're going to struggle every day, which puts additional strain on your body and your brain.
Avoid insomnia by avoiding screens late into the night, and make sure that you drink a warm drink before bed to settle your body into sleeping well. You deserve to have the best sleep and it will keep your body healthy.
A tired life leads to poor immune health and poor everything else. A lack of sleep increases your need for foods filled with fats and sugar, and this isn't good for the body unless it's in moderation. So, you need to consider how much sleep you are getting and the environment you are in.
If you work on how you are sleeping, from the brightness in the room to the comfort of the sheets, you'll be more successful in getting the best night possible.
Don't Skip Your Tests!
Eyesight and hearing both deteriorate over time. As we age, these become worse and it's a noticeable change. It's important not to skip out on the hearing tests or the sight tests you should be taking.
You should also be having regular cancer screening tests once you hit 50. You may need better glasses, or you may need a hearing aid, but you shouldn't skip them in ignorance of your health.
If you are still driving into your 70s, then you may need to retake your driving test. This could be a difficult thing to do if you've been driving for many years, but it's for your safety and the safety of everyone else on the road.
Avoid Social Isolation
It's so important that – for your mental health – you get out and you meet people. You cannot maintain your mental health if you spend all of your time alone. So, you need to get out as much as you can and be sociable with other people. 
Let Go Of Bad Habits
Lastly, if you want to get to old age with all of your faculties and in the best possible health, let go of the bad habits.
Yes, years ago, smoking and drinking was advertised on the television. Well, years ago, people didn't know any better. Put down the nightly bottle of wine and give up the cigarettes; you'll be healthier for it!