So you've got your blog up and running. You're getting hits, you're putting up great content and engaging with your audience — but you want to branch out into the world of ecommerce.
Maybe your passion for stylish street-wear has inspired you to start your own brand? Maybe you want to transform your love of knitting from a hobby into a business?
Whatever it is, your blog is the ideal place to launch your new online store. There's a myriad of options available to you, but here are just three to get you going…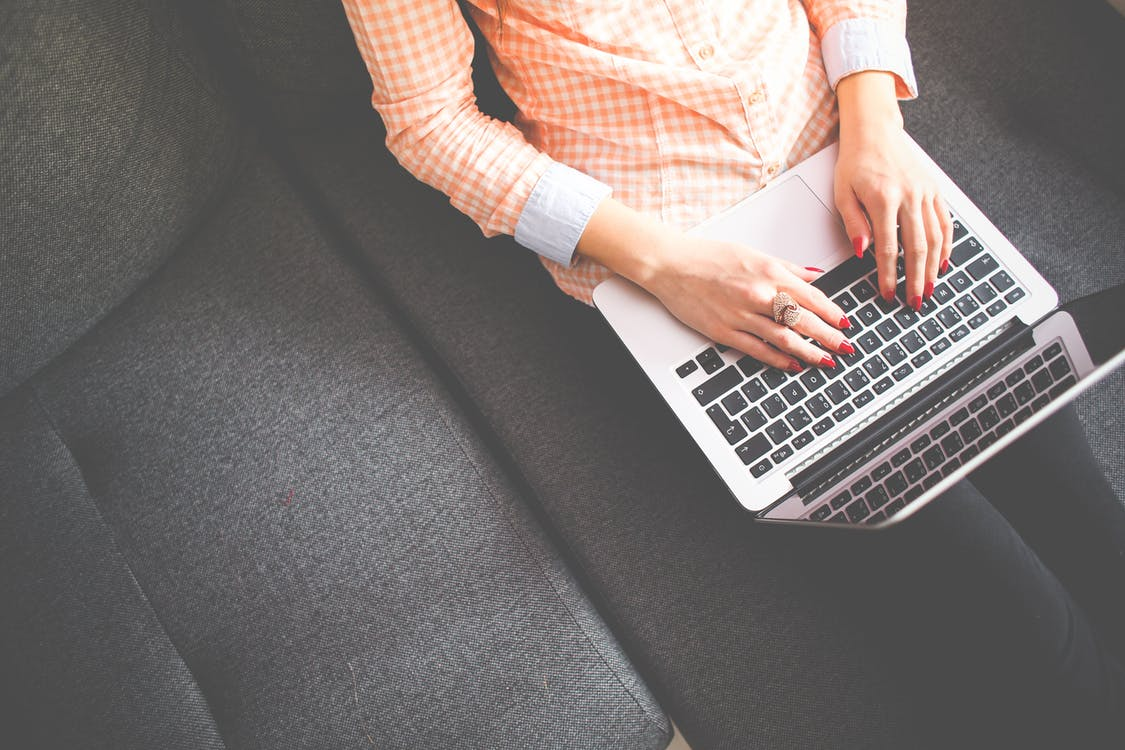 Shop The Post Widgets
A lot of bloggers are put off branching out into ecommerce by the amount of technical knowledge and administration they think it entails. But it's easier than you think!
One of the easiest ways you can start selling from your blog is through 'shop the post' widgets. These are plugins that you can embed straight into your blog, just as you would a YouTube video.
All it takes is a simple copy and paste of some pre-made HTML code and your customers can (you guessed it!) shop the post. It's just as easy as embedding a YouTube video.
WordPress offers a lot of free monetization platforms including ShopStyle Collective and RewardStyle, but there are plenty of other options out there for you to choose from.
Shopping widgets are really simple to add to a blog post, and a great way to integrate e-commerce into your content. Picture this: you're writing a great piece about how unicorn t-shirts are going to be the hottest trend at festivals this summer (and let's face it, why wouldn't they be?). And at the bottom of the page?
The option to buy your own brand of unicorn tees at the click of a button — it really is as easy as that.
Why Use Widgets?
Widgets are perfect if you haven't got the time to manage a full online store, or if your product line is limited, for instance if you're selling downloadable courses or e-books.
Before making your decision, consider whether you're going to be selling a wide range of things, or just a few unique items. If it's the latter, you might be better off getting friendly with a widget.
Create An Online Store
Another way you can introduce ecommerce to your blog is by creating a standalone online store. You don't need to be a tech wizard to do this. There's a plethora of options out there, with several ecommerce platforms offering simple and user-friendly ways of creating your store.
Once you've created your store, you can create a link from your blog's menu taking your new customers straight to your products.
Not convinced yet? Get yourself over to Julie Sarinana's blog, Sincerely Jules. Writing since 2009, Julie started her blog as an outlet for her personal style and thoughts. It has since grown into the go-to site for fashion inspiration, and even spawned a clothing line, Shop Sincerely Jules.
Not only is it a great success story, but also a perfect example of how you can use your blog to promote an online store.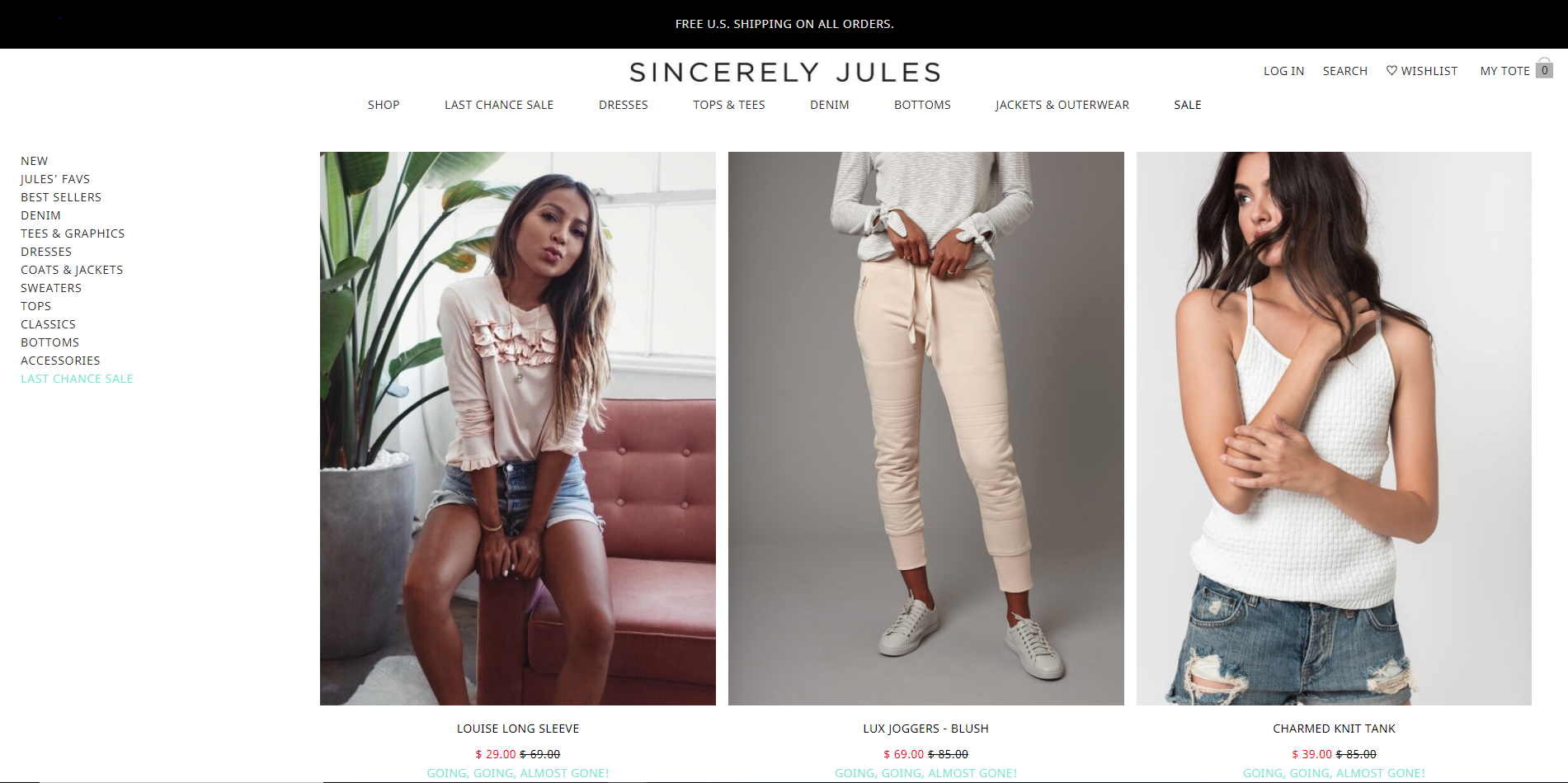 Image Sincerely Jules
Why Create An Online Store?
So why should you commit to an online store? Well, if you're serious about integrating ecommerce into your blog, this is the option for you. For a start, you don't need to break the bank — there's a range of price plans for budgets of any size.
A lot of ecommerce platforms such as Shopify provide a smorgasbord of resources for beginner users, from marketing management tools to SEO savvy apps. On top of that (and here's the clincher), you don't need any complex technical know-how — they do the hard work for you.
Sell On Social Media
If you're not won over by the widget or sold on the online store, then selling on social media is the choice for you. A variety of platforms now offer the option to buy and sell products, from passionate individuals like yourself to businesses, large and small.
Not integrated your blog with your social media accounts yet? There's a number of plugins and widgets you should take advantage of, so get looking.
One selling platform you'll almost certainly have heard of is Facebook Marketplace. Originally created to consolidate all those local buy and sell groups into one place, the Marketplace allows users to buy and sell at the touch of a button.
Simply upload a photo of your item, add a short description and go.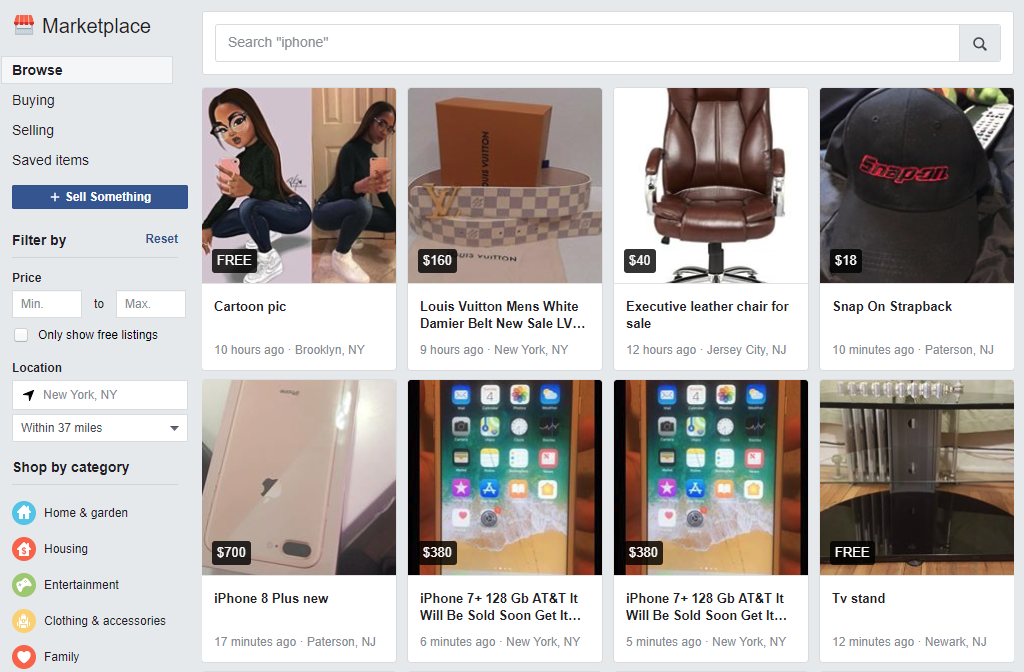 More of an Insta-fan than a Facebook worm? Photography fans can get Shop Now buttons to make selling on Instagram quick and easy.
Another platform jumping on the marketplace bandwagon is Pinterest, who've given users the option of adding Buyable Pins to their posts. Currently being rolled out, you'll soon start to see blue Buy it buttons on posts across a range of products.
Want to get in on the action?
First you'll need to sign up for a business Pinterest account (which you can convert from your personal account quickly and easily). On top of that, you'll need to get yourself a store to list your actual products. Once you have, you'll be able to sell your stuff with ease.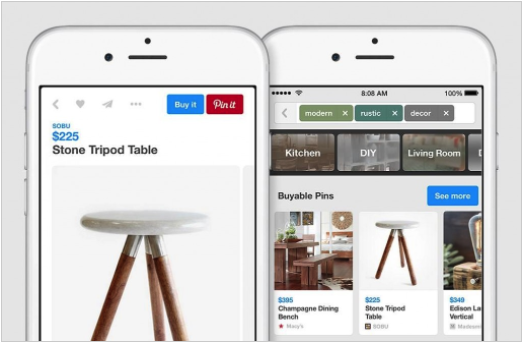 Why Sell On Social Media?
Your blog is popular, there's no doubting that, but I bet it's got nothing on social media. From Facebook and Twitter, to Instagram and Pinterest, there's an audience of billions out there. Using social media is a great way to get your products out to a wider customer base on a platform they're familiar with.
Facebook Marketplace is particularly useful if you're unsure about dipping your toe into the world of e-commerce.
Rather than committing to an online store and a payment plan, why not upload a few choice products onto Facebook Marketplace and see how you do? It's a great opportunity to try before you buy.
Some sites are ideal if you're selling something that you need to see to believe. Instagram and Pinterest are perfect sites for curating images, so if you've got a range of boutique Christmas decorations for sale, these are your go-tos.
What Should I Know Before Starting an eCommerce Store?
So you're taking the plunge! Here are some useful tips you'll need to know:
Test your adverts:
If you're thinking of investing in Facebook ads, make sure you test them first with the split testing function. It's a great way to optimize your marketing and sell your products effectively.
Diversify your blog content:
Is your blog mostly written content? Why not consider creating a video or two instead? Don't be shy! This is a superb way of showing off your new products with a tutorial or style guide.
Capitalize on customer reviews:
Once you've sold a few things, make sure you get your happy customers to leave a review. You can use these in future blogs and marketing campaigns, and they'll make your brand even more trustworthy.
Consider the value of guest blogs:
You might have written a few guest blogs, perhaps even hosted a few yourself. But have you considered using them as a platform to sell something? They're a great way to create a buzz around your product or service, and let you quickly reach a wider audience.
Start automating your social media:
Between creating engaging blog posts and managing a burgeoning e-commerce business, you're going to be busy. To save you time and stress, consider automating your social media posts with free tools like Crowdfire or Hootsuite. If your business grows further, you can even coordinate your email marketing campaigns with them as well.
There you have it! Three ways that you can transform your blog from an enjoyable hobby into an exciting e-commerce business. Just remember, consider what you want to sell, how you want to sell it, and how much you want to commit.
Don't be put off by the technical stuff. There are solutions out there to make it easy for you — just make sure to continue to do what you do best: blogging.
Victoria Greene is a freelance writer and branding consultant. Her blog, Victoria E-commerce, is updated regularly with developments on the latest trends in marketing, design, and ecommerce. She has a drive for helping store owners get the best from their brands.