It's time to face facts: blogging is no longer simply that. In fact, if you are just blogging, then this article is for you… creating an email strategy through marketing communications is essential for creating a reliable stream of readers—your readers.
There are a few best practices that ensure success in the digital space for creating valuable blogging content whilst engaging your reader base through email marketing, and we have the basics covered here.
Of course, you first need to create blog content that others actually want to read, that's a given. But once you've done that, it's all about creating a strategy to ensure you have a loyal following and an established clientele.
(Oh, and speaking of marketing for the digital space, it's also imperative that both blog posts and emails are readable on all devices, including cell phones and tablets! Just thought we'd remind you of that.)
Keep reading to find out the 7 practices we've highlighted as the best ways to successfully combine blogging with email marketing: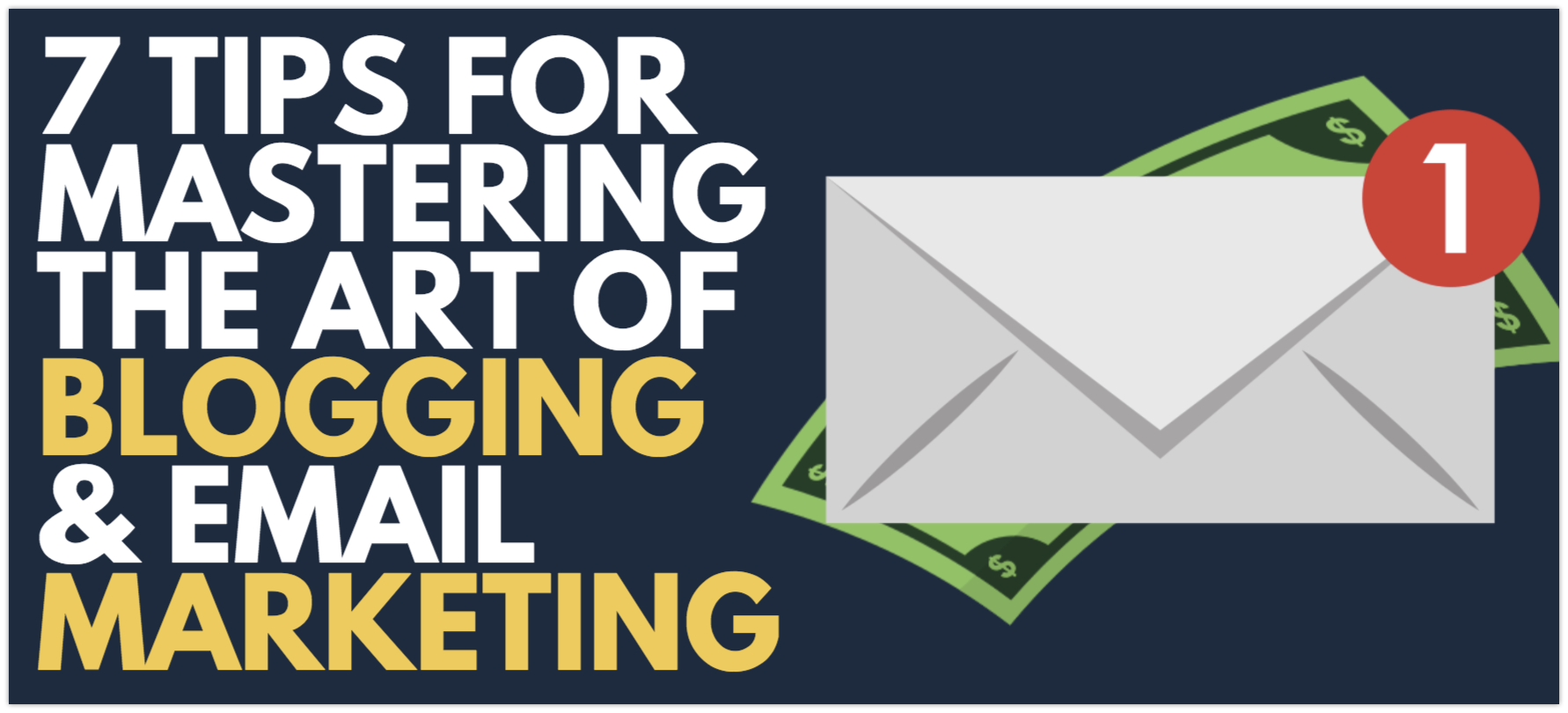 Draw readers in with your blog posts
Remember the basis of this article: using blog posts to attract reoccurring readership. Look at your blog posts as the bait to attract frequent readers:
"Your main goal is to drive more traffic to your site, so it's important to write creatively and appeal to your readers. More importantly, your blog posts can create the best platform for your email marketing channel", – explains Mary Hannah, an Email Marketer at Assignment help and Studydemic writer.
In fact, you might want to consider:
Using your email marketing campaign to alter readers of new blog posts. There are many sites that can automate this function for you (MailChimp, AWeber to name a few), and thereby help to create an active following.
When you publish your blog post, add a teaser to get people interested to read your post!
Consider creating a newsletter surrounding a particular theme, highlighting new and "recycled" blog posts from your site. 
Strategize with a content plan
A content plan is there to help you strategize with your blog posts.
You need to have a well thought out plan in order to get the best results. Create interesting series of articles, base them on trends or popular events – these series create interest in your readers. They will return to your blog on a daily basis when they get interested in a certain subject.
The main goal of a content plan is to use a few of your blog posts in some thematic format… but remember to always stay consistent. For instance, if you're writing about health food suggestions, make sure that is obvious to your reader.
So, make sure to have blog posts that reiterate that theme of health food trends with specific health foods, like Greek yogurt and healthy gut bacteria. You can even talk about beer! But try not to mention baseball tips in the same section if you get the idea.
Another thing that you should do is schedule your blog posts. Pick a schedule that works for you – you have various options like daily posts, weekly posts, monthly posts etc.
You can always combine or alter these to suit your needs. But once you set a schedule, you should always stick to it. Let your readers know when you are posting so that they can anticipate it. Consistency is, one again, the key.
Create FAQ autoresponders
Consider creating newsletters or email announcements about "frequently asked questions", creating a link back to your blog posts to answer them.
This is a great way to increase traffic on your blog both instantly and on a long-term basis. Users interested in the subjects that you are dealing with will likely click to find out the answer.
This will lead them to your blog posts rich with answers and you could add, for example, related articles bellow your blog posts, which will make them, want to do some more research on your blog.
You create value for your readers; deliver answers that they need – straight to their inboxes.
However, make sure to create accurate auto-responses, as well.  If you need help, consider consulting State of Writing or Ukwritings for all things writing-related – everything from dictionaries to citation guidance.
Auto responses are a good strategy, which incorporates both email marketing and content creation.
Advertise through social media  
What is any business these days without social media? You can attract a much wider audience by advertising your blog through your Twitter, Facebook, and Instagram and funneling a larger fan base!
Social media can make your blog and your brand seem more human and relatable to your readers. This is a great spot for connection building and learning about what your readers want to see.
Add social media links to each of your blog posts, emails and newsletters to let your readers know which social media platforms you are available and active on. 
Reintroduce yourself! 
If you've been a little out of touch with your readers, consider recapturing the magic with your base by posting new content alongside older blog post material.
Tell your story once again, share insights, let them know how your life has changed since you started blogging, offer tips etc. People like reading about other people and their success so this may be a good way to reintroduce yourself. Another thing you could do is to share old articles again but offer fresh and updated opinions on them.
If you need help with formatting tools to create emails, Academadvisor may prove useful. Writing tips sites such as Essayroo are great also, they usually have expert professionals to help filter out any bad grammar or other incorrect details. 
Add a footer 
The best time to make the kill and ask your reader for a commitment is at the end of the blog post—so consider adding a footnote for enticing readers to stay tuned for more content by adding a link to the bottom.
This is also a good spot to offer any freebies or gifts that go along with their subscriptions. Let them know what they will be able to see in your emails and if there'll be any exclusive news, access or deals for them.
Offer free updates
Remember that word everyone loves: FREE. Creating a "Free Updates" page on your site allows your readers to easily sign up to get a free e-book, video, or other content that creates a loyal following.
For creating catchy sign-up images, many sites such as Viawriting or Boomessays can offer inspiration or other editing and writing guidance.
There you have it! These tips should set you up with the essentials for combining blogging with email marketing to create a loyal following and become successful.
It's crucial to stay engaged with your readers if you want to keep that blog you dreamed about and worked hard at creating after all! Just remember that it's only as good as others believe it to be…
So, aside from creating relevant posts, equally work at staying in touch with your readers, reminding them of your awesome ideas to be sure of keeping that loyal fan base.
About The Author:
Freddie Tubbs is an email marketing consultant at Academized. He enjoys taking part in digital marketing conferences and contributing his tips and guides to Paperfellows and Australian help blogs.