Is your affiliate marketing program one of many that are stagnant?
Today I'm going to help you fix that!
There are so many affiliate programs out there, and most of them never get off the ground. It takes a certain way of thinking to get those sales up. But it's easier than you think.
The following six tips will not only boost your sales, but also add momentum to your program as a whole. Let's see what works and what doesn't.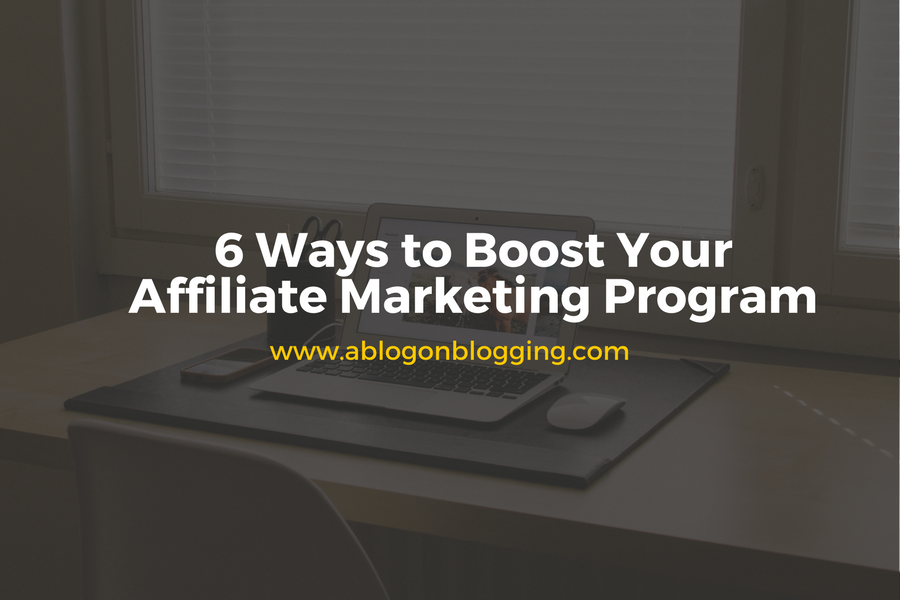 Make Sure You Look Good
Web design has come a long way sing five years ago. Users are getting used to seamless designs that flow well and look great.
How does your website currently look? Remember, your aim is to stand out from the crowd—and that's one big crowd!
In terms of visuals, what should you be checking on your website?
The functionality should correspond with the visuals of your website. The 'looking good' part needs to flow with the 'works well' part.
Your website's color scheme should match its niche. Colors play an important role in your brand message. Blue denotes trust, orange denotes youth and pink denotes creativity. Ask yourself what message you're trying to convey and match your theme accordingly.
Placement is also important. Where is your call to action? Studies show that most people automatically peer at the top right of their screens when opening a web page. This is where your dominant message should appear.
The images you use should not be random. You can use images to point to certain aspects on a page. Having a person look or point at your call to action encourages a higher percentage of clicks.
These are just some of the visual aspects you can improve on right now to get more users to stay on your page and follow through on your call to action!
Implement A Consistent Mailer Strategy
Mailer are the vehicle that drive affiliate marketing programs. It's through mailers that you will achieve the process of your sale.
Read more about mailers and how to use them affectively. For now, I'll give you the basics.
Create a Lead Magnet
A lead magnet is something valuable that you offer to a client in exchange for their email address. This item should be truly valuable, or it won't attract the client. It also needs to be relevant to the product or service you're trying to sell.
Connect with Your Subscriber
Once you have that email address, you can start a conversation with your customer. Send him a series of interesting mails. Keep them short, and make sure they keep him or her interested in what it is you're selling. A short newsletter with a few helpful tips is a good way to go here. The point of this is to build value.
Present Your Offer
Create a special offer and present your product or service to your subscriber at a discounted rate. He or she will see the value in what you're offering and love the fact that they're getting something of value at a reduced price.
Retain Your Customer
This is the most important part of the process. It's hard to gain a new customer, so hold on to the ones you have with everything you've got! Try and upsell to your client. Offer more products & services and never stop sending them interesting newsletters on your industry.
Work on Your Reputation
I've spoken about trust a lot in this log. But it can't be emphasized enough.
The key to a successful affiliate marketing program is trust—and trust takes time.
There are a lot of mistakes I notice when I experience someone trying to sell to me. I'm a difficult person to sell to, because I know how to sell. One mistake and you're out.
Take it from one of the fussiest people, these sales techniques are golden.
Don't Come to Me, Let Me Come to You
I hate being pressurized into a sale. Those hard sale tactics do not work on me, and I'm pretty sure they don't work on most other people either.
The beauty of affiliate marketing is it draws people in of their own accord. People seek you out and choose to engage you regarding your product or service.
The system works, so let it work without trying to force it. Don't email me a hard sell offer. If I want to buy, I will. Don't get one of your sales people to call me.
Let me call you if I'm interested.
Have a Conversation with Me
If your affiliate program is all about the sale you've already lost me.
Don't get me wrong. I know your objective is to sell to me. But I'm a person before I'm a client. If you don't connect with me, I'm simply not going to trust you.
We're humans. Stop pretending like there's some invisible divide between you and me. Talk to me like a person. Expose your own character to me. Be real and I'll be way more likely to buy from you.
Affiliate marketing is all about having a conversation with clients. Don't bombard them with offers. Send them interesting information, tips & tricks on how to improve their lives or news on your industry.
Remember they came to you, so they're already interested. You don't have to drive the sale to make a sale.
Answer My Questions Honestly
Whether I'm corresponding with someone on email or on the phone, I always test the person I'm talking to.
And I will remember what you said!
Be honest. If you lie, I'm going to catch you out. Once you've broken my trust, it's over. If you don't know the answer to my question, admit it and come back to me later with the answer.
Keep Your Promises
"I'll call you back in ten minutes." I've heard these words a million times, and most people don't stick to them. It really irks me!
Even if you don't have the information you promised yet, call me and update me on the process. Don't say you're going to call or send that email unless you plan on doing it. Stick to your timelines. If you can't, be honest about it from the start.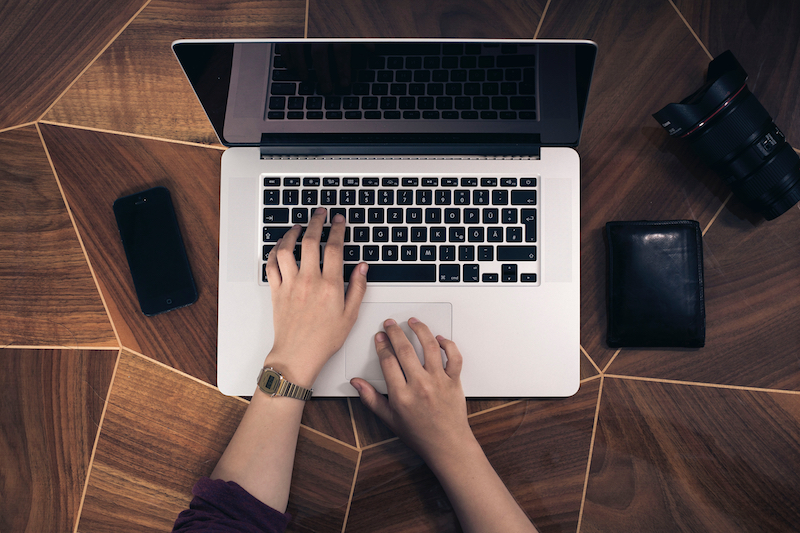 Focus on One Product & One Target
This is where a lot of you are going wrong. The mathematical side your brain tells you to promote multiple products for multiple sales.
Big mistake.
You want to monitor how well a product is selling when it's being promoted. Focus on that product. And more importantly, focus on the target you're trying to sell it to.
Example
Your sports shop sells all kinds of products. Some are targeted at men, some at women and some at children. This means your sales strategy should be different for each one.
You decide to promote women's golf clubs this week. You lower the price and mail your subscribers (yes, you mail your male subscribers too because golf clubs make great gifts).
Your mailers should now be tweaked to appeal to women. Not only have you focused on the product, but you've targeted the right demographic too.
See how it works?
Improve Your Own SEO
You're not going to get noticed unless you work on your website's SEO. This also takes time, but if done correctly it will strongly affect the success of your affiliate program.
You can read about how SEO works for more in-depth info on this, but for now I'll give you a few quick tips that will immediately help you rank higher.
Keep Adding Content to Your Website
Content is the main part of being an affiliate marketer, so it goes without saying that you should keep blogging regularly to ensure your website stays relevant. You should also keep editing existing content, since Google wants to see continual maintenance on your site too.
Build External Links Through Guest Posting
This is another no-brainer. Blog for other companies too and remember to add links to your site and your blog posts, as this generates domain authority.
Incorporate Keywords into Your Content
Find out what your industry keywords are. Select a few longtail keywords that aren't overly competitive and incorporate these into your blogs and your website content.
Fix Common Page Errors
Broken links and error pages will negatively affect your site's SEO. Fix them and Google will green light a higher rank within a week or less.
Add Web Security to Your Domain
Securing your website domain will create trust with your users and tell Google that you're running a safe platform.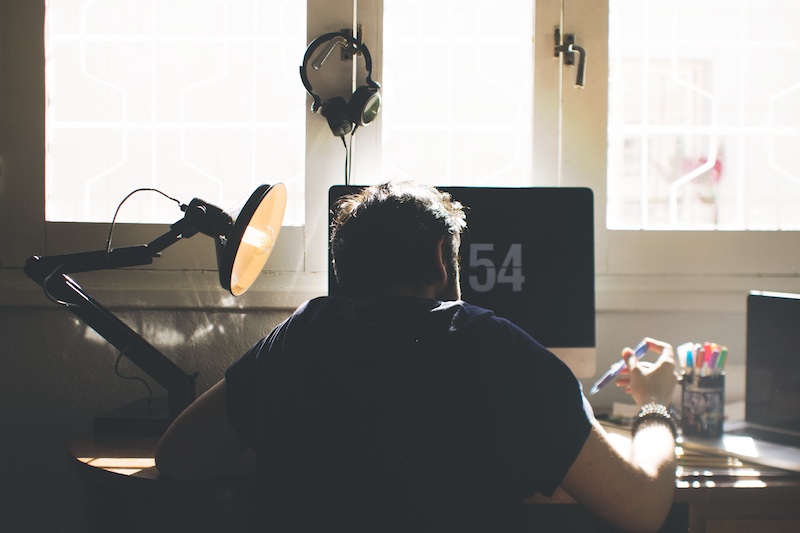 Leverage Social Media
The final point to getting more affiliate marketing sales is to utilize social media wherever you can. Facebook is the most obvious choice here, but depending on your industry you also have lots more to choose from.
Facebook
Share your blogs, images, infographics and memes on Facebook. Make sure they're interesting enough to generate likes, shares and comments to grow your following.
Twitter
Twitter gives you the opportunity to provide quick comments or links. It's always good to get a significant following on Twitter and link it with your other social media channels.
Instagram, Snapchat and Pinterest
These social media platforms work on the premise that a picture paints a thousand words. If your products are visually stimulating, use these platforms to push awareness and entice people to share.
LinkedIn
Don't underestimate this social media platform. If you're selling a service, then LinkedIn is a great platform.
Quora
Some may not consider Quora to be a social platform, but it's still a forum where people come together to discuss common ideas.
Final Words
If affiliate marketing is the path you've chosen to generate an income, don't doubt your decision because it's taking a long time to get off the ground.
Try these tips over the next few weeks and gauge how much more you begin to sell!