Affiliate marketing is earning money from commision by referring people to an online retailer. You may have seen advertisements running on certain websites.
Or you can see some external websites asking you subscribe or buy some stuff through their link. That is a short description of affiliate marketing. In order to make money affiliate marketing, you must be well-versed with the practices in this area.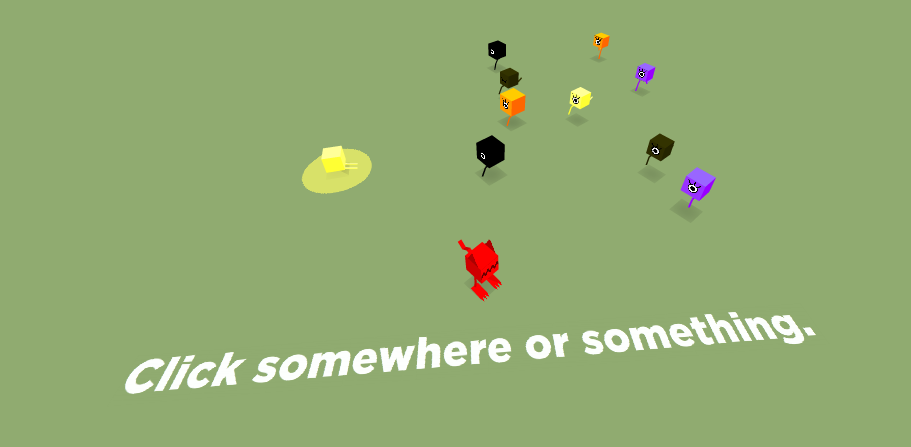 Is It Possible to Make Real Money?
Yes, you can earn money, but it can be tricky. You have to keep updating your website and show referrals which are beneficial and related to the content. It can be very complicated sometimes.
The adverts should fit in naturally with the written content and easy to follow. It is something similar to work-from-home without a set goal. The other online jobs like data entry and article writing will give you money either per hour or per article.
You may pay for assignments to be done if you do not get enough time as an affiliate marketer. Since this is not the case for affiliate marketing, you cannot expect immediately and set returns.
Some people have earned money to the level that they became rich by the commision. In order to be rich, you should get to do affiliate marketing for big brands like Gucci or Chanel with appropriate commision rates.
Advantages
Now you know that it is possible to earn from online affiliate marketing. Although people consider this job as only part-time, many people are working full time in this area. There are many more perks associated with affiliate marketing:
It is either free or low cost. All you need to is a good internet connection, your own website or a social media with many followers. The affiliate marketing companies to be joined are mostly free. Some might require small amount as joining fee. The method of referral may take up some cost, and it depends on the affiliate market you joined.
You are not setting up any business so no need to create any product or put a big investment.
Also, there is no requirement to ship the products because you are just advertising. The affiliate market will take care of everything.
The best part is that you can do this job anywhere and at any time. It is a flexible work which does not ask you to go to a desk for a 9am-5pm job.
Another good thing about this work is that you can leave this job if you do not want. There is no contract which says that you have to serve the office for at least a year
No boss over your head who will constantly be monitoring you.
It can be an additional income other than the main salary that you get.
It acts as an auxiliary income for those who are already associated with internet jobs like bloggers, information entrepreneurs, and coaches.
Disadvantages
Well, now you know the good things related to affiliate marketing. It is crucial to know the cons of this type of work-from-home venture. Everything has pros and cons. This is how stability is maintained. The advantages and disadvantages can vary with the type of affiliate market you will be referring to, your website, the size of the organization, and the method used. Following are the drawbacks of affiliate marketing:
You need a lot of time to become rich or even have a basic income from affiliate marketing.
The business you choose to affiliate with should be a good one otherwise, it can ruin your reputation as a blogger. The credibility of your website will be reduced because of the bad referrals.
You have absolutely no control over the affiliate market whatsoever. You have no effect on their products or services. If one of your viewers complain about the product that they bought based on your referral, you cannot help them.
The worst part of this job is that some companies do not pay for the referrals. This is either due to improper storage of data or a bad intention to not pay the website.
Another very common practice is affiliate hijacking which happens when you are not given credit for the referral because some other website owner hacked the referrals and will receive the money for the same.
Of course, competition is always there whether it is business, academics or something else. Affiliate marketing is no exception. If you find great affiliate marketing programs which pay on time and has great products, be sure that there are a thousand others who are doing the same.
There are no sales records because you are selling the products directly. Therefore, it is not possible for you to see who bought through your referral so that re-sales can be done efficiently. This means that you have the referrals of the things which are the most demanding.
How To Do Affiliate Marketing
There are 5 simple steps for affiliate marketing. Just follow them to set up your base as an affiliate marketer. But the important part of this affiliate marketing is that you need to continuously update the website to maintain the viewers.
If you love your website or the blog you are following, this job is ideal for you. Or if you like posting photos on Facebook or Instagram, affiliate marketing is the best. Instead of your photos or some random photos, you have to advertise the brands.
Step 1: Choose the Field
You must choose your niche with utmost precision because it will affect your earnings.
The main questions to ask yourself is what are you interested about, how is the market of that business, will you be able to write about the niche easily, and if that area will bring in good returns. Also, the niche chosen should be relevant to the website.
The viewers of your website love reading content which are related to the topic of your website. If you refer irrelevant things, it will have a severe negative effect.
First of all, people will not buy and secondly, people will stop reading your blog or visiting your website. The reason being, you have made the website irritating.
Step 2: Research and Preparation
Before you join any affiliate program, you must research about it. The research will answer most of your questions in details. You should also make sure that the affiliate market is well established and has their affiliate marketing rules properly written.
The preparation should be done before joining the market. This preparation will give you a head start, you will know about competitors. The following things should be kept in mind:
Type of merchants who are included in an affiliate network
The commission that you will get by referring the product
The relevance of the product with your website
Support by the brand to affiliate marketers and customers
Step 3: The Website Creation
If you already have a website, then you might want to upgrade it and make some changes. You may call for online website developers who can help you with the changes. But if you don't have one, then you can use WordPress to do so.
It seems that creating a website is not that difficult anymore as it used to be in the past. If you are still thinking about getting started with a website, here are a few things:
A domain has to be bought. This might take a big chunk of your money but be sure that you will earn much more than. Think of it as an investment.
Set up your hosting of the website. Again it is another part of the website which will take some funds. It is not as expensive as domain, and there are many programs that will make this cheap.
After you figure out the hosting and domain, it is time for content. Your content should be managed well and presented attractively. For this, you need a content management system (CMS) for the website.
Think about the theme and content of the website and start writing. See, it is not that difficult. The catch is to get in to touch with good website developers and software programs.
Step 4: Get Your Audience Hooked
Getting the right audience is the most difficult part for any website owner. You need to get the right kind of audience who will love the topics you write, will comment on it (as in will give you suggestions and ideas to write more), and will share it.
You should make sure that once a person reads your blog or visits your website, he\she should remain hooked to it through great and humorous content.
Step 5: Promote the Products
Finally, after your research about content, building a website, and writing content, now it is time to add some affiliate products slowly. Some of the ways to promote are:
Writing honest reviews about products. Your review will help people an exact idea of what the product can do. If the product turns out to be bad for a viewer, the user might give a negative comment saying "you did not tell about this."
You can have advertisements running on the website as banners or pop-ups, but they can be really annoying sometimes. Especially when they appear again and again.
You can advertise some products naturally in the context. For example, you are writing about "10 best websites for learning English", so you can advertise one English grammar book in the content.
Another thing is to give away promotional codes and discounts. These are really helpful for people associated with Amazon or Aliexpress.
So, you can earn money with affiliate marketing, but you need time and patience for it. You might not get the kind of money you were looking for, but it can help you support your extra needs.
Do your research properly before joining this venture and read through the reviews given by fellow affiliate marketers. You are good to go.