One of the biggest advantages the modern online entrepreneur has today is the ability to outsource his or her work online with ease and often times; for cheap!
The internet has made it possible for me to sit at home and make money while also "outsource" tasks to people that are thousands of miles away from me.
This is mostly happening thanks to the rise of freelancing platforms such as Upwork, Fiverr, Elance, oDesk and in particular – the subject of this review;
People Per Hour!
People Per Hour (PPH), is a UK based website that connects workers from all over the word to entrepreneurs looking to outsource a variety of different tasks.
Just to kick start this review; here's a quick introductory video to PPH:
In this review, I'm going to be sharing with you:
What PeoplePerHour is,

How it works,

How you can use the many features it has to grow your online business and

How I use it myself to make money and get work done.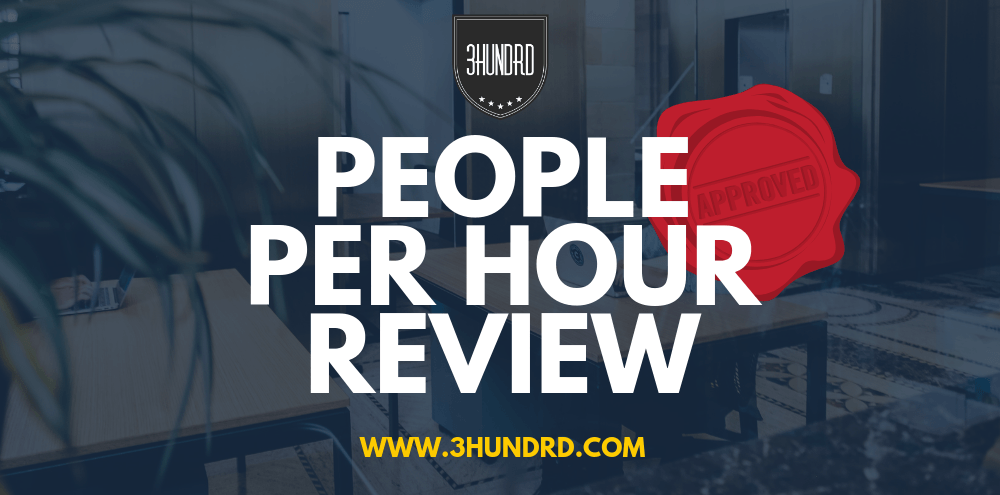 Product Name: People Per Hour
Product Website: www.peopleperhour.com
Product Creator: Xenios Thrasyvoulou
Product Price: Free
Product Rating: 08/10
What is "People Per Hour"?
PeoplePerHour – as we've discussed already  is a freelance platform that you can use to either:
Make money online selling your freelance services or

Outsource your work to willing freelancers around the world.
Before we go on; here are some examples of what you can sell (or even buy) on People Per Hour:
Graphic Design

Keyword Research

Web design

Content Writers

Coding Experts

and much more.
Obviously, as somebody looking to get work done on PPH, you can browse all the jobs available here (they are called Hourlies on PPH).
I'm a user of PPH myself on both sides of the spectrum as well (although I have slowed down my selling there as I'm now more into affiliate marketing)
But I still have my profile on there, if you'd like to take a look!
As a buyer, I have hired many people to help me with certain aspects of my business such as:
Content writers

eBook cover designs for my eBooks

Coding experts to help with some WordPress theme issues I was having at one point.
How Does People Per Hour Work?
This is the fun part and why I enjoy using PPH so much…
Using People Per Hour (As A Seller)
You create your "hourlie".

Add your details.

Submit to the marketplace.
So far it sounds like any other freelance platform but the one thing that made me stick with it was the fact that you can advertise your work on PPH.
This means that you can advertise on the search results that a user types in when they are looking for a particular work that you're offering.
I don't know if I was lucky, or just PPH is so great, but whenever I did that (bought an ad and promoted my Hourlie), I always got at least 1 job which covered my advertising fees.
I've even had times where I posted an ad and had 3 orders come in immediately a few hours after.
You Can Also Submit Proposals
This is also an option that you should explore, especially when you are first starting out.
You can look at what jobs people are looking to get done and you can send your proposal to the buyer.
This will open up a line of communication between you and the buyer and you can then "woo" them with your skills, knowledge and friendly service thus securing the job.
I would leave it up to you on how to properly talk to a customer when sending a proposal.
Using People Per Hour (As A Buyer)
If you want to get some work done on PPH, there are also some great benefits for you. Here is what you should do:
Sign up (obviously)

Post a job

Specify exactly what you want

Wait for the "sellers" to send you their proposal.
You do not have to accept everything that comes your way either. You get to talk with the buyer, go deeper into what you want to be done and then see if the seller is capable or not.
Don't worry, you will get a lot of proposals and people willing to work with you so do not feel like you should have to accept the first thing that comes your way.
Things I Liked About PPH
As you've probably guessed, I'm a fan of PPH and there are many things that I like about it.
I have not even begun to scratch the surface to what you can be done on PPH (especially if you are a seller).
However, here are some things that I can name off the top of my head that I really like about PPH:
The proposals that you can send/receive

The fact that you can advertise your offers (they won't get buried like on other platforms)

Both buyers and sellers have ratings and reviews so you can see what type of person you're dealing with.

Their "CERT Scores" (which you can see what that is here)

The easy, direct way of doing business.

Completely free to use (unless you're buying obviously).

The fact that it's not too saturated.

and much more.
The 1 Thing I Did Not Like About PPH
I do not have many complaints about PPH, but there is one thing that has put me off slightly, and it's this:
As a seller on PPH, you will sometimes get buyers that do not yet understand what you're offering, so that means you won't be able to deliver their work. I had that happen to me with my keyword research hourlie.
When that happens and you refuse the job, you will instantly get a negative rating!
WTF!?
At some times when it's obvious, you can get in contact with the PPH support and they will clear it out but it's a bit of a hassle to do.
Apart from that, I love everything about People Per Hour!
Do I Recommend Trying PPH? (My Final Rating)
Yes, I do recommend you try PPH both as a buyer and as a seller as well.
I am sure you will benefit greatly by looking at what they offer (and what you can offer) to help build a better, stronger business online.
For those reasons, I am going to give PPH a huge thumbs up for their amazing platform: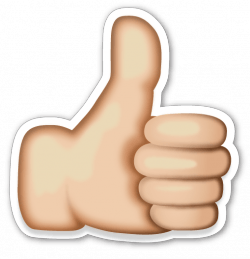 Are There Any Other Alternatives?
Yes, there are many other alternatives to People Per Hour and you can find them listed here.
However; I've only ever really used Fiverr and People Per Hour and between these 2, I'll take PPH any time (even though I once had a very successful business on Fiverr).
Feel free to try PPH out if you're interested in getting some work done and/or you're looking to try out a new freelancing platform.
Closing Words
I really do believe outsourcing is going to be huge online.
It already is a pretty huge industry but I believe in the coming years, it will get better and better as more and more people figure out to how to make money from home while doing freelance work online.
For that reason, I am going to be looking much closer to the "freelance business" and how it can help me in my endeavours. I recommend you do the same.
Thank you very much for reading my People Per Hour review and I  hope you've found this post useful.