Even though they're technically legal, I've never been a fan of MLMs.
In my opinion, the whole business model is another pyramid scheme scam.
And as you're about to see, the business model is designed to squeeze money out of the participants (while giving little to nothing in return).
Today, I am looking at the "business opportunity" being offered by Rodan & Fields (a skincare/beauty MLM company).
It definitely does sound good, but doesn't really work – as is the case with all other MLMs.
Is Rodan & Fields a pyramid scheme?
Is Rodan & Fields a scam?
If you're thinking about starting a "home-based business" with Rodan + Fields, be sure to read this post and see for yourself if it's possible to make money with this company.
Let's get started…
Who Are Rodan & Fields?

Rodan + Fields is a skincare company started by two dermatologists who are also standing behind the creation of the more popular skincare brand, Proactiv.
Proactiv is very famous for being designed to target acne-prone skin specifically, and for some people, it was a game-changer while others don't necessarily feel the same way about it.
Followed by the successful Proactiv, Rodan + Fields was born, and this skincare line is aimed at women age 30 and up. They have some acne-prone ranges and some basic skin maintenance ranges; however, their primary focus is their anti-aging range.
Estee Lauder bought this company after it first launched back in 2002, and they sold it in department stores; however, this wasn't a success, and it flopped.
Rodan and Fields repurchased their company, and in 2007 they started to sell their products through a network of consultants. This time it was a hit.
Fast forward a few years, Rodan + Fields has around 300,000 consultants, and the company is valued at around $1.5 billion as of 2017.
Are Rodan & Fields Products Any Good?
Rodan and Fields don't compare to medical-grade products with scientific studies to back it, despite their popular claims.
Therefore, here's a link to an article written by a skin specialist explaining the brand, their products, formulations, and ingredients they use in great detail.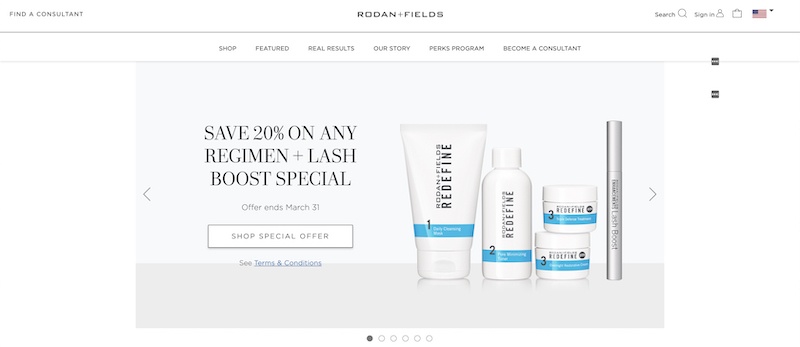 How Can You Make Money With Rodan & Fields?
If you want to start "working" with Rodan and Fields and sell their skincare line as a consultant, you must be recruited by a rep.
Now, you are probably wondering if this is the right thing for you. And that's understandable since network marketing is not an easy thing to do.
However, the problem with multi-level marketing companies such as Rodan and Field is that you can't make money with them, simply because their business model is not designed for you to make money.
When you go on their website and find their compensation plan, you will probably notice how the terms they are using are very vague, which will at first make you think that there is nothing too odd or out of the ordinary there.
However, if you commit yourself to reading this plan word by word, you will notice how they try to sugarcoat a lot of things by using a circle type of setup while explaining something we can relate to a pyramid type of setup.
Additionally, at the very bottom, you will also notice a little disclaimer that says:
"Rodan & Fields does not guarantee that Consultants participating in the business opportunities described in this brochure will generate any income".
This is somewhat understandable. As with many businesses, your business depends on several factors, including how well you can communicate with people, how well you can sell products, the number of clients you acquire, and most importantly, how well do you know what you're selling.
Yes, perhaps everyone needs a basic skincare regimen to maintain their skin; however, you need to know what you are selling and who will benefit from your products most.
In simpler terms, you have to have a target audience. So this is where your problem starts. What do I mean by this?
First of all, you have to understand the product you are selling and how it will benefit your target audience.
To do this, you either have to spend endless hours of research to understand the ingredients used in the product you are selling and efficiently recommend it to your clients, or simply buy the product and try it out for yourself.
I bet neither works well for you if you simply want a quick side buck. Well, since the former is not likely to happen if you plan to earn a quick buck while using your selling techniques, Rodan and Fields require you to do the latter – buy their products first. 
Their products are not cheap since they market themselves as medical-grade skincare made by experienced and knowledgeable dermatologists.
Some of their kits go up to $1,000. Yes, this means several months of supply; however, here's your second problem:
You need to find a way to sell a $1,000 skincare kit you know nothing about to a person that will probably want to know everything about it before they spend that kind of money on your product.
Rodan and Fields are notorious for being distributed by anyone, so as a consultant, you will not become a skincare specialist overnight.
Their focus is to lead with the business and not with the product; therefore it is not likely you will be given in-depth training on skincare.
So how are you supposed to sell a product you know nothing about? You've guessed it – you will still have to do the long hours of research.
To top that, Rodan and Fields also require you to keep that up to "remain active".
So what does this mean?
This means that you need to put money into buying their products to remain active.
So not only that you had to initially spend money, now you need to spend more money so you can keep your job.
That's odd because you are making money, but you are putting it back into the company.
They tell you that you need to spend money to keep your status active but then they don't guarantee you any form of income.
That doesn't really sound like a smart thing to do, does it?
Is Rodan and Fields a Pyramid Scheme?
According to Google, Rodan and Fields is a multi-level marketing company; however, unofficially, what they're doing is very much a pyramid type of setup.
Your "upline" or the people who work above you in the MLM hierarchy and who initially recruited you and helped you "launch" your business will be the same people who will be taking a percentage from your earnings.
In all MLM companies, there are layers or "tiers" of profit sharing, and a lot of the commission you earn when selling products will go to your uplines.
This includes the person who brought you into the company, along with the people above them. On the other hand, if you aren't lucky enough to get in at the launch of an MLM, your earning power may be more limited by a saturated market.
And Rodan and Fields isn't a company that was started yesterday; therefore, the odds of you making money are unfortunately very slim.
Is Rodan and Fields A Scam?
Rodan and Fields is a scammy company.
They do not operate ethically, and this is something that personally bugs me. Again, chances of you making any income despite all those success claims you see online are slim.
Besides that, there is the scammy nature of what you will be doing as a consultant for Rodan and Fields. If you are not a skin specialist and you do not have any background or a certificate that allows you to offer skin advice;
You are technically scamming your clients.
This is ethically and morally wrong simply because you may be responsible for a bad skin reaction or something more serious if you do not understand the products you are selling and the functions of our largest organ.
Their products are sold by the everyday woman, who very possibly doesn't have any prior expertise in the skin.
They do not require any certificate before selecting you as a Consultant, and you will end up being thrown into a world where you are most likely to lose rather than gain anything.
Should You Join Rodan & Fields?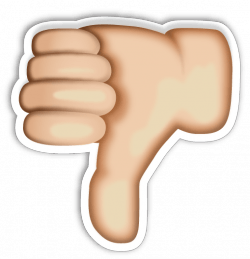 It is entirely up to you whether you want to join Rodan and Fields. However, given the provided information in this article, do you really want to be stuck in a pyramid scheme where you are likely to be the person that has most to lose?
It doesn't sound like a very smart nor lucrative deal.
What's A Better Way To Make Money Online?
In my humble opinion (& I'm speaking from experience here), you should avoid any sort of MLMs and network marketing.
If you enjoy sales, you may want to look into affiliate marketing which is a commission on sales type of business.