I am always complimented on my choice of themes (thank you, thank you ) so I guess it's only right that I reveal my "secret source" with all my fellow bloggers out there.
That is why today I've decided to do a little review of Elegant Themes and their selection of premium WordPress themes.
I really love ET and their products (I've been a customer for two years) but I am going to try and give you an unbiased opinion; We'll be reviewing all the features, pros and the cons and basically all you need to know about their service.
Hopefully I'll manage to give you a proper idea of what to expect if you decide to go for a premium theme by E.T.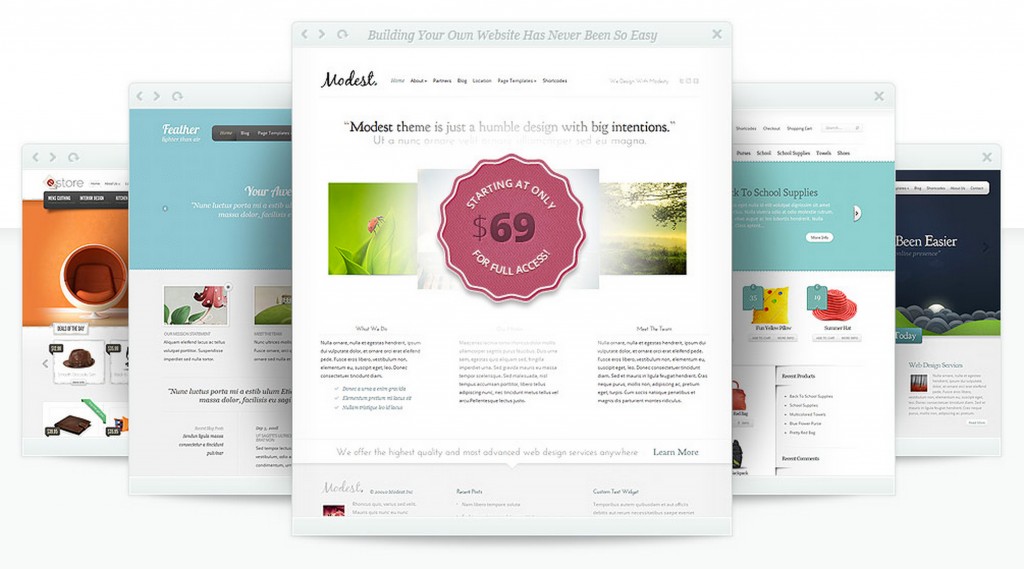 A Little About Elegant Themes
---
Elegant Themes is a company founded by Nick Roach and he is also the creator of all the themes you'll find on his website.
His design style is one that really appeals to me; modern, clean, sophisticated and stylish and at the same time; very easy to use.
The company has been providing premium themes since 2008 and has since been voted the no1 premium theme provider. 
They have a loyal customer base of around 230,000 bloggers and offers over 80 themes for you to choose from in 10 different categories.
Themes Styles & Looks

There are 10 different categories of themes you could choose from and those are:
App
Blog
Business
eCommerce
Magazine (this theme is a Magazine)
Multimedia
Personal
Portfolio
Responsive
Tumblog
Below are some of the popular themes you can find on Elegant Themes….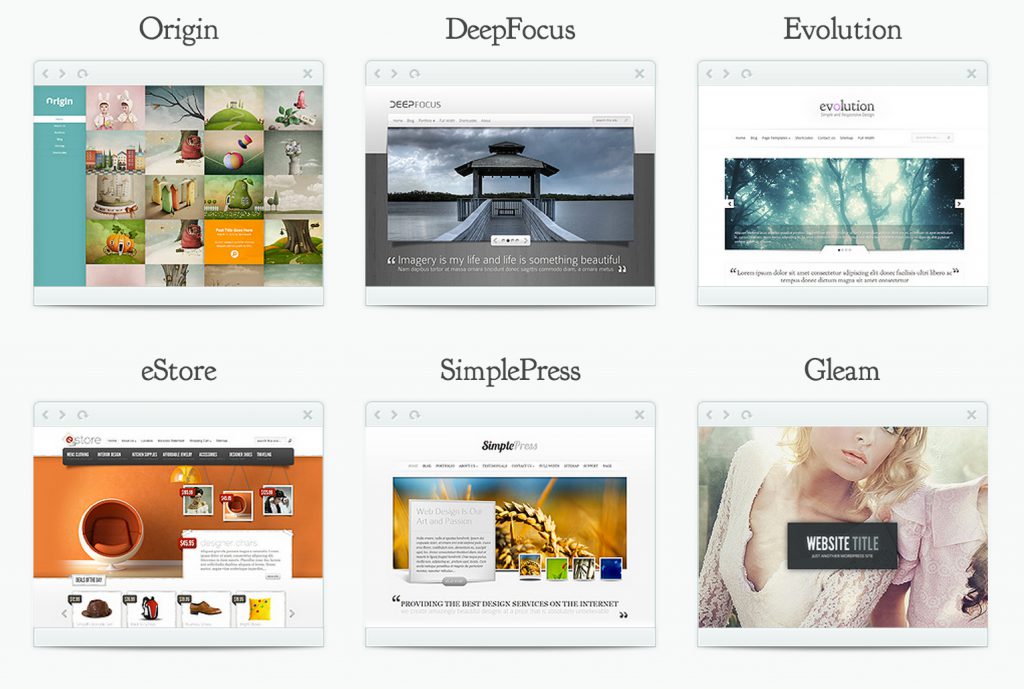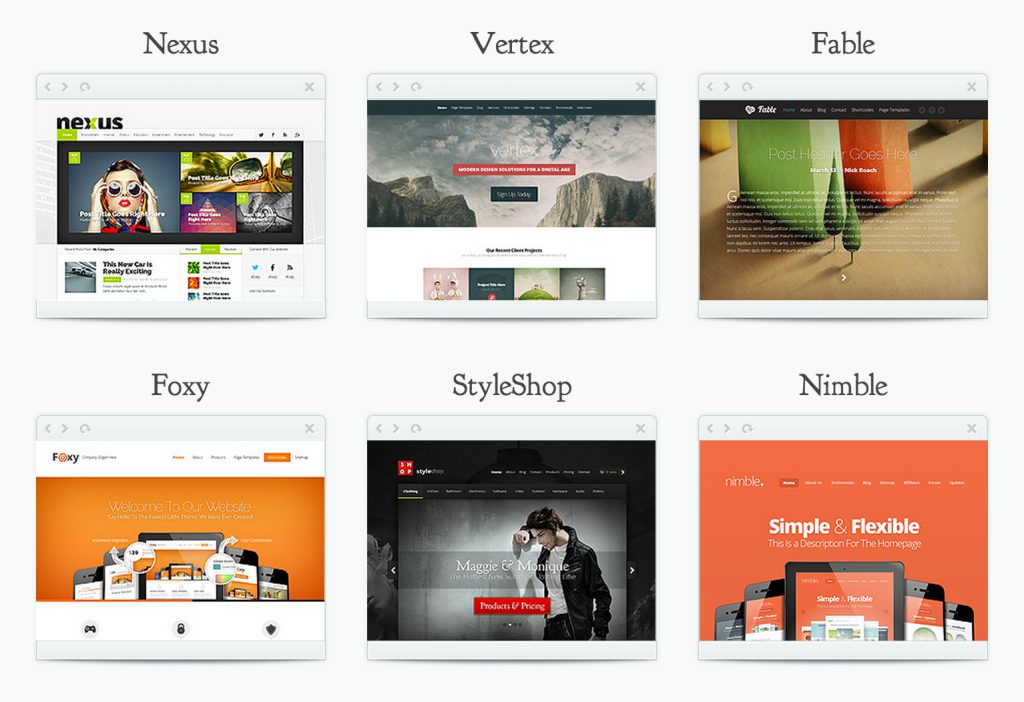 BTW: The theme for this blog is "Nexus" but I have it in blue color.
Premium Theme Features
---
The Homepage Builder
Here is where you can build up your home page using different components to display the content you want on your homepage.
You can choose to display (or not display) content from different categories, posts or pages.
The ePanel
This is your "dashboard" for your theme where you can;
Edit the layout
Arrange navigation
Add media (logo, banners, favicon, social media buttons)
Integrate codes in the <head> and <body> such as Google Analytics and other verification codes.
Integrate ad banners in the sidebar, header, footer in your pages and posts.
Add SEO titles, Meta Tags, etc (I suggest you use All In One SEO not this one though)
and much more
What I Really Like
---
Beautiful design:
I really love it when simplicity and beauty come together to create a unique experience for the user. ElegantThemes deliver on these two principles perfectly and just to my taste. I love it! 
eCommerce:
If you want to start an eCommerce site, Elegant Themes has 6 turn-key themes for you to choose from that will help you setup your eShop directly on your WordPress blog.
Browser compatibility:
All theme themes look great on all browsers, i.e Firefox, Chrome, Internet Explorer, Safari, etc… This is not as common as you might think but rest assured that with Elegant Themes, your blog will look great across all platforms.
Constantly updated:
The themes are constantly updated to keep them in tip-top shape and solve minor bug issues that could take away from user experience.
Great support:
I only needed support from Elegant Themes twice and both times I got a reply in 30 mins or less. Maybe I was just lucky but since I never heard any complaints, I'm going to say that their support system is impeccable!
Moderately priced:
Even though they just increased their prices (more on this later), I have to say that for what they offer, the price is very reasonable. All you're paying is just $.79 per theme. $0.79 for a PREMIUM theme! 
Mobile friendly:
2014 might be the first time mobile search on Google beats out the search number from desktops and laptops, think about that for a second. People are consuming content on the go on their mobile devices and it's super important that your blog keeps up with the times.
All of the premium themes offered by ET are mobile friendly without having to add any other plugin or code.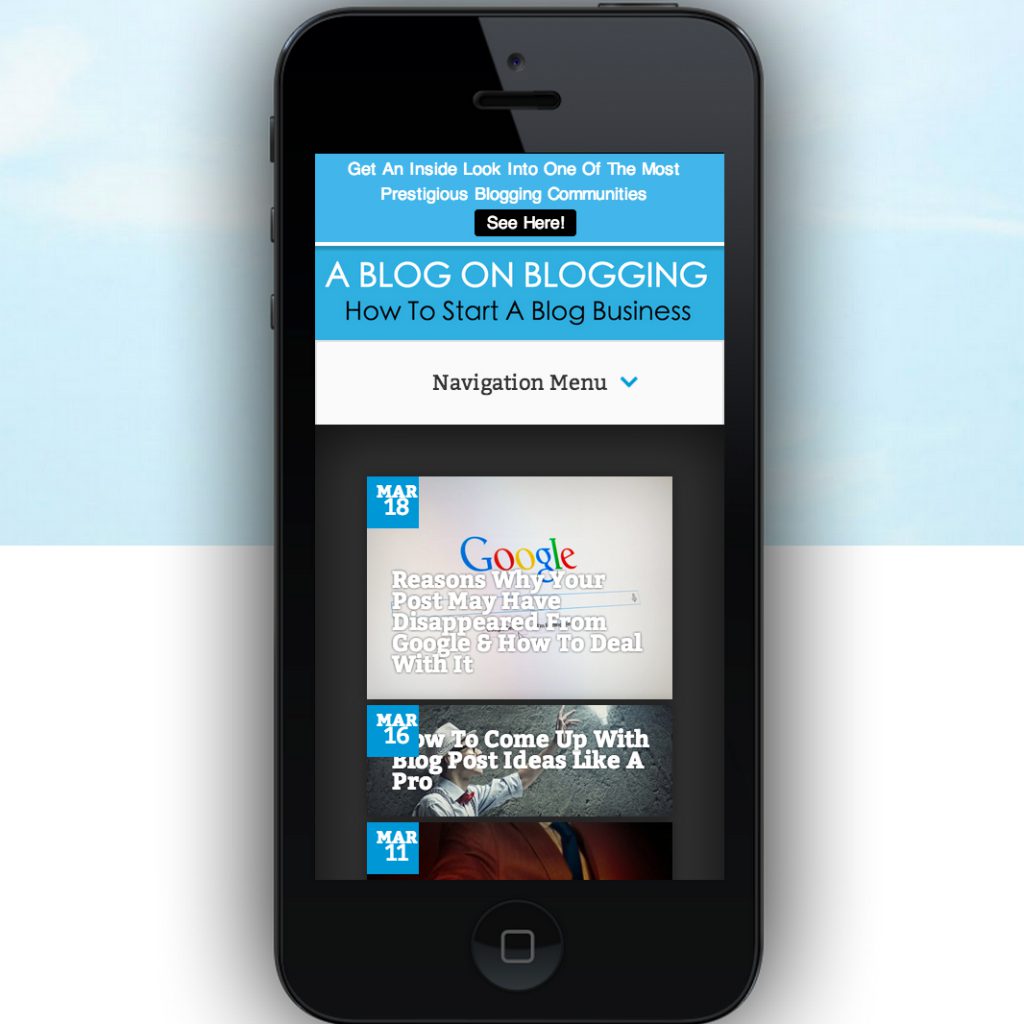 Ironically enough, their blog is NOT mobile optimised; not sure what to make of that :/
Things I'm Not A Fan Of
---
You can't buy individual themes: One of the things I dislike about ElegantThemes is you have to pay the full price to access all 87 themes. Unless you have multiple blogs, you really don't need 87 themes do you? Having said that; I still think your subscription will be worth the price, you're paying $69 for 87 themes. Other premium themes cost $100+ each!
Price increase: As I've already mentioned, they have just now (March 2014) increased their prices for the subscription. I'm lucky enough to be grandfathered in the old price but unfortunately, all new subscribers are all subjected to this price increase. 🙁 Sorry folks!
Some themes are more about looks: I like themes that deliver content in a simple and easy to read format. Unfortunately some of the themes on ET are so "beautiful" that they can be distracting for the people consuming the content. Not all, just some!
My Overall Rating
---
After all is said and done, I think that the awards and numbers don't lie. With over 230,000 customers using their products, it is safe to say that Elegant Themes are one of the best in the business for WordPress themes!
The price (although they increased it) is still a one of the best out there. You can see from the chart below how Elegant Themes compares to others: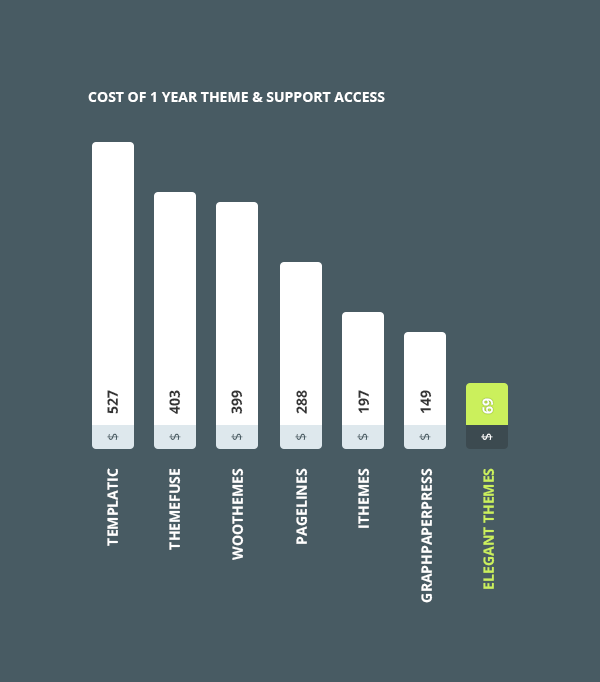 ---
For their quality work, support and value for money I'm going to give Elegant Themes a score of 4 stars out of 5. The only reason they're not getting the 5 stars is because of the fact you can't buy individual themes.
If you interested in finding more about Elegant Themes and also see previews of all 87 themes, you can do so by visiting the official site.
---
Thank you for tuning in and I hope you found this informative.
Do you use a premium theme or a free one? How do you find it? What is it called? Share your comments below!
Till next time..
Chris Lee