Having a popular website in your hands and getting the most profit out of it, can be really tricky to achieve.
It requires many hours of work and commitment. Anyway, because of the passive income you generate in this way, as far as this scenario goes, this is a very desirable one, for any entrepreneur to find himself (or herself) in.
If you find yourself in the above scenario (or you want to get there in the future), affiliate marketing might be just what you need for success. It's one of the best methods for monetizing websites, because, the core of success for affiliate marketing is; traffic.
If you got traffic on your blog, and add affiliate links to it, income will get inevitably generated.
What's better, it works both for content creators (who want to boost their income) and also those simply looking to market products already found for sale online.
Particularly if you are blogging on WordPress, you can easily add affiliate links to your webpages, and when a user buys the product based on your referral, you will make money.
This amount could be anywhere from $1-$500 per product and published article. In this post, I will be sharing my experience on earning a substantial income from Affiliate Marketing.
With this premise in mind, let's start our journey to success with an short introduction to the world of affiliate marketing.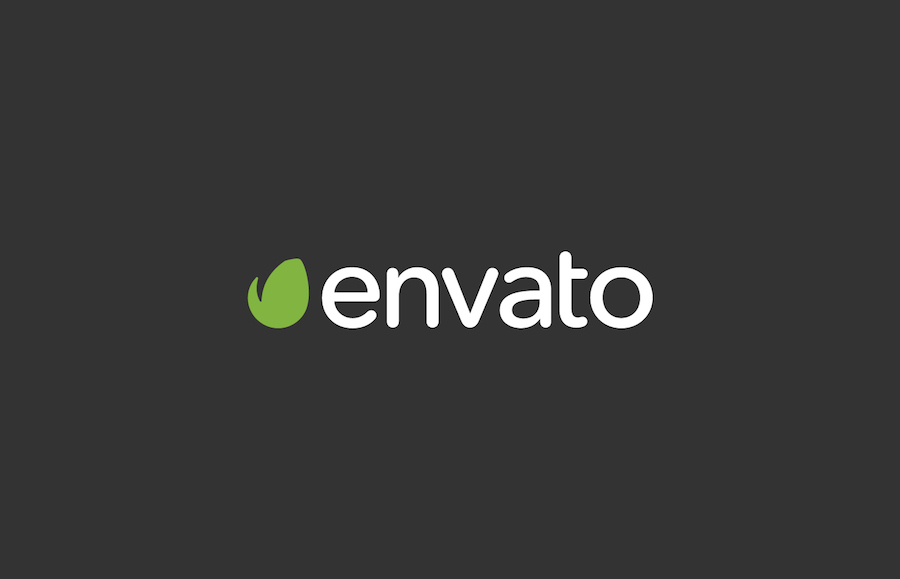 The Basics Of Affiliate Marketing
Affiliate marketing is, at it's basics, a very simple concept: in case you are a content creator or owner, you other people (who are called affiliates), a predefined price or a percentage of each sale they help you make, by promoting your product thru different means.
If, on the other hand, you're an affiliate, your main job is to find the perfect channels through which to market and boost the sales for the products you have chosen.
Both parties have one ultimate goal in their mind: to make as many sales as possible, using the 'symbiotic' relationship called 'Affiliate Marketing'.
Introducing Envato Affiliate Marketing
The Envato network is something you've probably encountered if you've used WordPress for any significant amount of time. It's not just a single website, but a network of branded sites, tied together under Envato's umbrella, each catering to a different part of the blogging and web development sphere.
The Envato Market Affiliate Program is probably the most easiest affiliate program I have seen to date. After you have signed up for your free account you are able to become an Envato Market Affiliate.
What you need to do is simply create your affiliate link on the site and then you can begin to promote Evanto Market where ever you see fit.
From the consumer's perspective, the entire Envato Market is a potentially amazing resource. It's loaded of everything you will ever need to complete a web project, almost regardless of what that project is about.
Luckily, Envato Market has an affiliate program, that is pretty profitable and easy to make use of.
After you have registered for their affiliate network and got your affiliate ID, all you have to do is promote link to products from Envato Market on your website (with your affiliate ID added).
When a new user clicks your referral link, signs up for an account and purchases an item (or deposits money) via any of the Envato Market sites, you will receive 30% of that person's first cash deposit or purchase price.
If they deposit $20 into their account, you get $6. If they buy a $200 item, you get $60.
Some other pros of the Envato Affiliate Program:
very generous commissions
extremely easy to put to use.
the instructions are very clear and easy to understand as far as the do's and don'ts.
$50.00 payout threshold one of the lowest thresholds online.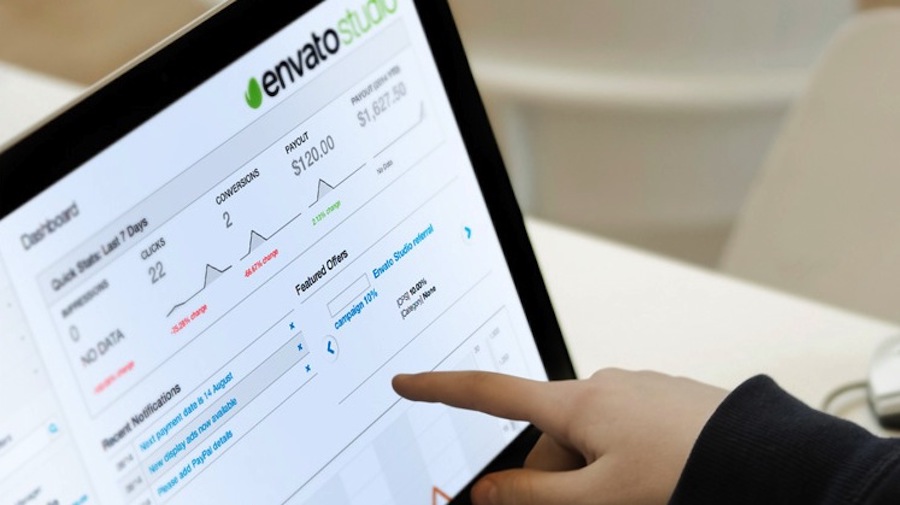 How Can Envato Make Your Job Easier?
Publishing affiliate links at a daily basis can be a demanding and time consuming job. But what if I told you that there are tools you can use, to do the bulk of the hard work for you?
You can base your work on WordPress. WordPress is not only a CMS (content management system) – it is also a means of earning a living for many people.
Many web-developers, bloggers, and freelancers are making a good living from their use of WordPress, by selling themes, plugins, services, or consultancy.
And for those who are not into development, WordPress can also be used to earn money through product promotion – this is what we will be looking into.
Luckily, I came across a very useful WordPress plugin called 'Hand of Midas – Envato Affiliate Money Generator Plugin for WordPress' (the plugin is very nicely named – after King Midas, who is popularly remembered in Greek mythology for his ability to turn everything he touched into pure gold).
Same as King Midas, this plugin will give your website the gift of turning daily website visits into cash.
This extremely feature rich plugin can post for you, on a daily basis (or as often as you define), posts containing the description of new or popular items from Envato Market (each link with your affiliate ID added).
The advantage of using this plug-in in WordPress is that you will be able to experiment with a ton of it's features.
Also, when this plugin is incorporated into your WordPress blogging platform, you will find it provide you with a back-end interface to add affiliate links and also associate keywords to resulting posts, all for them to be detected by the web crawlers more easily.
This will also help in getting listed in a search engine during a keyword search.
How Does Envato Plugin Work?
Using this plugin, you can automatically (run by a predefined schedule), grab latest, popular, featured or random items that are put for sale on any of Envato's marketplaces, like:
CodeCanyon (premium plugins and scripts), ThemeForest (premium website themes), AudioJungle (professional audio), VideoHive (professional video), GraphicRiver (graphics sprites), PhotoDune (professional photos) or 3DOcean (quality 3D models).
You can also post only from a specific Envato user you choose (based on user name). In this way, if you are an author, you can publish only your items.
Also, if you would like to promote only some specific items, this also can be done using this plugin, because it can generate posts also based on Envato item's ID.
Another great feature of this plugin, that will surely increase affiliate profit is the 'Grouped Post Generation' feature. using this, you can automatically generate posts that contain more items from Envato Market, in the popular and very catchy "Check out these 3 cool plugins from Envato Marketplace" format.
You only need to define the item IDs you want to feature, and the plugin will automatically write the post for you.
Also, a very important feature of this plugin for SEO performance is it's built-in text spinner module, which will get you rid of concerns about SEO score for the generated articles, making them unique in the eyes of search engine web crawlers.
Also, if you would like to target an audience which main language is different from English, you can also do this with this plugin, because it offers automatic translation of generated content, in any language you define, using Google Translate's free service.
Besides all these features, the plugin let's you fine tune the generated posts, making them to fully comply to the theme and structure of your existing website.
On top of all these, posts can look popular right after their creation, because the plugin offers even comment importing for the generated article, sourcing from the original Envato Market item's comments.
Finally, if you are familiar with WordPress's shortcode system, this plugin offers you the use of four types of shortcodes: the first will include an Envato website theme styled item thumbnail with mouse-over popup with image, item name, item author name, price and category.
The second will generate an Envato Style card for an item (the first thing you see in the Envato Marketplace item screen – the one that has the item image and description). The third one will include all relevant information about an item you define.
The fourth one will include all relevant information about an author you define.
This plugin also benefits from a very comprehensive documentation and most importantly, free support from the plugin's developer. See the how-to video here:
Closing Words About Envato
I hope this article helped you get a bit closer to achieving the goal of passive income, by informing you about 'Hand of Midas' plugin, which is definitely the leading affiliate management plugin for Envato Affiliate program right now for sale on the market.
If you have any questions or comments please feel free to leave them below. Cheers!