It's normal that, even as much as you may love your home, you're probably going to get bored or frustrated with certain things after a while.
Many people either go one of two ways when they get to this stage: the first is, they resign themselves to the belief that they have to simply put up with things as they are until they're in a position to afford the changes they want to make in their home.
The second is to just go ahead with renovations, no matter how big and expensive – and no matter if they can actually afford said renovations. Oftentimes, they'll go into debt for this by taking a bank loan or borrowing money from family, which can then put unnecessary stress on them and even prevent them from fully enjoying the renovations they've just carried out.
Perhaps you'll be happy to know that you really don't need to go with either option, and that there's actually a middle ground where you can get the renovations done to a degree that you'll be satisfied with until you can one day afford to go with the major ones if they're still something you want.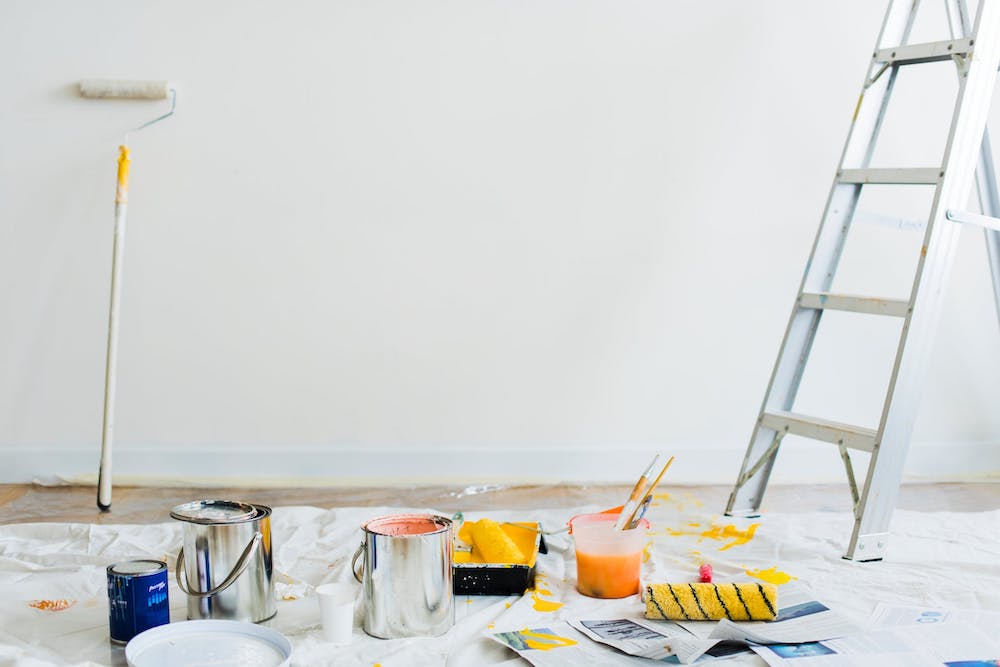 Below we've listed a number of home renovations you can do that cost a lot less than you think.
Replace Floors:
You may not think that flooring can impact the look of a room as much as it does, but once you replace it you can see a massive transformation just from changing the flooring and nothing else. Nowadays most people have at least one room in their home with hardwood or laminate floors, so they're nowhere near as expensive as they used to be.
Although you'll still pay a fair price from them if you go to a general flooring store, you easily find ways to get it a lot cheaper. You can shop online for it, even secondhand flooring is an option and is usually only being sold because people are moving and don't want to simply leave behind something they paid a lot for.
You can buy from a trade place if you have any trade contacts, or you can speak to the flooring company who will usually have a specific area for discontinued or excess flooring where you can pick up some top quality floors for a bargain.
Change Your Bathroom Or Kitchen:
If you want to modernise or just change the look of your bathroom or kitchen, you don't have to call in the Plumbers just yet. Depending on the fittings, you could simply attach new doors to the existing units. These can be picked up pretty cheap from many places, and to finish off your look, some tile paint and enamel will go a long way to giving a new lease of life to sinks and baths.
Give Furniture A New Look:
If you want new furniture, but aren't in a position to get some, then a bit of furniture paint will go a long way. You can opt for more bold colors, or simply go for the regular wood effects.
Change The Color Scheme:
A fresh lick of paint is one of the easiest, fastest and cheapest way to completely transform any room in your home. When paired with some new matching accessories, you'll see such a difference.