The Libertarian in me was not going to let this slide.
I'm not a fan of governments telling me what to do, so I was damn sure I was not going to let them strong-arm me into getting married when I didn't want to.
When the day comes that I do want to get married, I want to pick when, how and where myself.
What am I talking about?
I've never shared this story before – even some of my closest friends don't know about this – but I'll share it with you here today.
See – I'm a citizen of the EU. However, my girlfriend, who is from North Macedonia – isn't.
We met while she was on holiday in my Village by The Sea here in the Mediterranean and long story short, we ended up together.
This was four years ago.
She decided to move here with me, got her residence permit and was working through an agency which allows non-EU citizens to work in an EU country, the catch being they take a considerable percentage of your wage.
& they pretty much own you as an individual.
Neither of us was happy about this, but we made it work – somehow.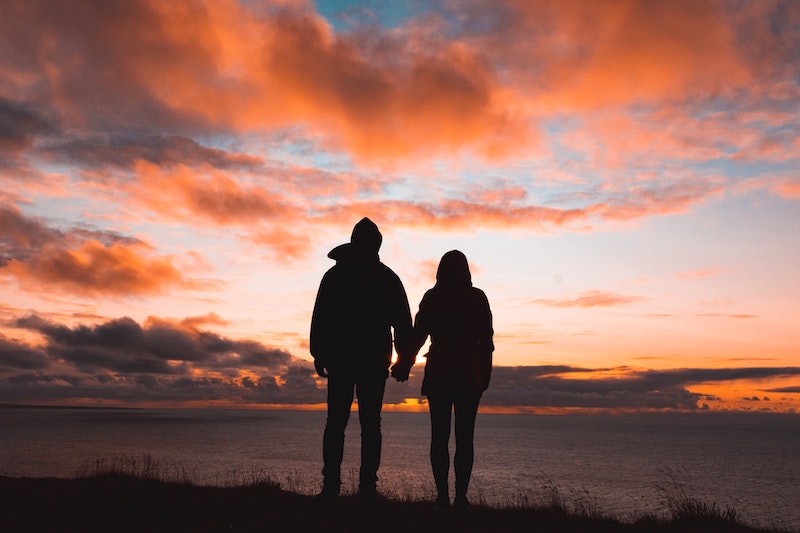 Last year, in 2018, my girlfriend began her studies and eventually became a certified beauty therapist.
She had high-paying job offers from of the major spas and beauty clinics but the problem was that the agency still owned her employment, and they refused to "allow her" to work with these spas.
That's where it snapped – for her, and me – and we decided to break her contract with these agencies.
The problem now was she can no longer stay in the country.
We had two weeks to figure something out.
We've talked to all the government agencies, gone through all the paperwork, had to prove she has a long-term relationship (even had to share private photos & texts to prove we've been together for more than 2 years) and even showed proof she had contracts that would guarantee her work.
But nope – the government was not having it.
The only way she can stay in the country is if we get married.
Fuck that.
I will not go through what could be one of the most important days of my life with a gun pointing to my head forcing me to get married – or else.
I had to come up with something, fast!
The only solution left was for her to come "work for me" – and that's exactly what we did.
Fast forward a few months, and she now has her own website where she shares her beauty/skincare tips with thousands of women worldwide, she makes her own money, writes content for some of my websites, is writing her first book and also launching a "consultation" service to her clients online.
That is the power of an online business.
It gives you the freedom to pave your own way and with some determination, you can make anything happen.
This week I told you about how I plan on selling one of my websites for $100,000 soon, but the truth is – this "business" is more valuable than money.
It has allowed me, and my girlfriend, to stay out of reach of government bureaucracy and their endless line of intrusive questioning, demands, and paperwork.
This is what I'd like for you to take away from this email.
I can talk all day about the benefits of making money online, but there are some things which are far more important than money.
My question to you is…
When are you going to get started?
You never know how or when an online business can save your life, your relationship (or take on a government office head-on).
If you're smart, you're almost guaranteed to make money as well, which is great.
Once you're ready to take back control, you can try out the Wealthy Affiliate training course.
It's free to get started with, but I recommend you go straight to premium and unlock the 100+ hours of video training available – it's only $19.
(+ you also get some exclusive bonuses as well).
I'll leave you to it.