So many have tried, so many have failed. But for that 2 % that succeed in making money online, making blogging a full-time job has become more than a reality.
Just to get you up to speed on the numbers of what full-time bloggers are making, take a look at my previous post.
So is making "blogging your full-time job" easy, or hard?? If I had to answer that question, I'd say it quite possibly be both.
How could this be?
Well, starting a blog is one of the easiest things you can do. Anybody with a basic knowledge in computers can set one up in just a few minutes – super easy.
But, making it successful enough that you earn enough income from it that you can call it "your job", is a tough nut to crack.
Let me explain further…
Many people have done it, and many people will continue to do it. Successful blogs are being made every day.
I can say that with confidence because I read countless success stories over at one of the training products I promote here on my blog. Seeing people make their first commission or reaching a new traffic record can be a really inspiring thing to see.
On the other hand, a lot of people have tried and failed, actually, everybody has failed, but some of us decided to give it "just one more go" and the hard work eventually paid off.
Some don't even bother putting any real effort and yet they are surprised their business fails over and over again, (but that's a whole nother story).
If you're reading this than that says to me that you have an internet connection and a desire to do business online – so let me assure you; making blogging your full time job is a real possibility, and I want to help.
But Why Do You Want To Make Blogging Your Job?
I've come to realise that knowing why you're doing something, is one of the key factors of success. You need to have a reason, you need to have your "north star".
One of the most common replies I get to this question from my email subscribers is that they want more free time in their life.
You might want more freedom in your life too, or you could also be looking for a new adventure, in need a new hobby or challenge or looking to increase your income. These are all great starting points!
Following are some of the reasons why I decided to turn my blogging into a business. Maybe this will get the ball rolling for you.
I hate bosses and alarm clocks.
Pretty self-explanatory. Moving on…
I wanted my own business.
I come from a generation of business people. It's in my blood, I need to make my own money. Seeing as I could do it online from anywhere in the world made it very attractive for me.
I like helping people.
If you're not in this to help people then you're in the wrong business. Real entrepreneurs offer a service that makes people's' lives better in some way or another.
I like to help people learn about ways they can create a life free from the rat race – I figure if I could help just one person make enough money to retire their job, I say all this effort was worthwhile.
Helping people has always been the best strategy for making money online and will continue to be so for the foreseeable future.
I wanted to make money in my SLEEP. How cool is that!?
I'm mentioning this point because I don't want you to think I'm some saint because I care about people so much. While I do love helping people, I kind of love making money too!
Yes I can say I make money in my sleep, while at the beach or out for lunch. I just love opening up my Gmail and getting notified that I made a commission.
I'm not telling you all this to brag but earning money online provides this huge benefit and to be honest, it was really something that kept me focused and hungry when starting out.
I LOVE Blogging
I like sharing ideas and I love reading about others' ideas and thoughts. Blogging has made this a very easy thing to do.
I'm an avid reader and catching up with blogs has become one of my favourite hobbies. I consume an unbelievable amount of content in one day (written, video, podcast) so it made a lot of sense for me to try it out myself.
Yes, I love blogging, even though sometimes I hate it too. If you don't love it – then blogging might not be the thing for you.
Also, remember that you have to do a lot of writing to maintain a blog but if writing is not your thing, you can also consider starting a vlog (video blog) or a podcast.
How To Turn Your Blog Into A Business
Following are the steps you need to to take to make a solid income from blogging. You need to:
Pick a topic or a niche.
Set up a blog.
Build out your pages.
Write content daily (if possible).
Get traffic.
Make money off traffic.
Scale the traffic and your profits.
Quit your job and run your blog full time.
That's about all you need to do to make blogging your full time job but I know what you're all saying;
"Chris, it's easier said than done…" 
You're right and I am trying to provide as much free content as I can for those that are willing to learn, but I'm afraid this topic is so vast and deep that I just can't cover everything in one blog post.
Getting the proper training is going to take time; a lot more time than the average time it takes to read a blog post.
The two main training centers I promote here are Wealthy Affiliate (get started for free) and John Chow's "Blogging With John Chow" ($49) and they're the best I've seen so far when it comes to learning how to monetise blogging.
These products will teach you everything you need to know about setting it all up and you can rest assured that the information you're getting actually works. 'Cause it worked for me!
Some Advice Before You Leave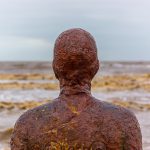 Starting on this new challenge might seem too much to handle for now but don't worry, take things slow and commit to taking daily action.
Both of the two programs I've suggested have their training set up on a daily, step by step process which will help you understand all that is being taught to you.
MY QUESTION TO YOU:
Why do you want to make blogging your full-time job?
Make sure to drop me a comment with your reply!
I have many resources here on this website that will help you with your blogging but if you ever need to contact me privately or ask me a quick question, make sure you do so by shooting me a quick tweet or an email.
Thanks for stopping by and I hope I can help you create the life you desire.