Anytime I mention that I do affiliate marketing for a living, first I need to explain what it means, then I am often met with a weird look which I can't yet give a name to but is meant to say "isn't that some sort of scam?"
I am sure that even though affiliate marketing is now more mainstream than it has ever been before, some may be wondering whether affiliate marketing is still a scam.
So, is affiliate marketing still a scam?
I, as I am sure you have guessed already, can tell you with 100% certainty that affiliate marketing is not a scam.
Yes, some products teaching you affiliate marketing are a scam (and we'll talk about that in more detail later), but the concept of it all and how it works, is definitely not a scam and I will be showing you why in these upcoming few words.
If you have been wanting to get into affiliate marketing but you are afraid of being caught up in a scam, then it's good that you are looking for this information as I am sure this will clear up any confusion you might be holding.
But after today; I hope you will have the courage and certainty that it takes for you to get started with affiliate marketing and build your very own affiliate marketing business.
Let's see what affiliate marketing is all about…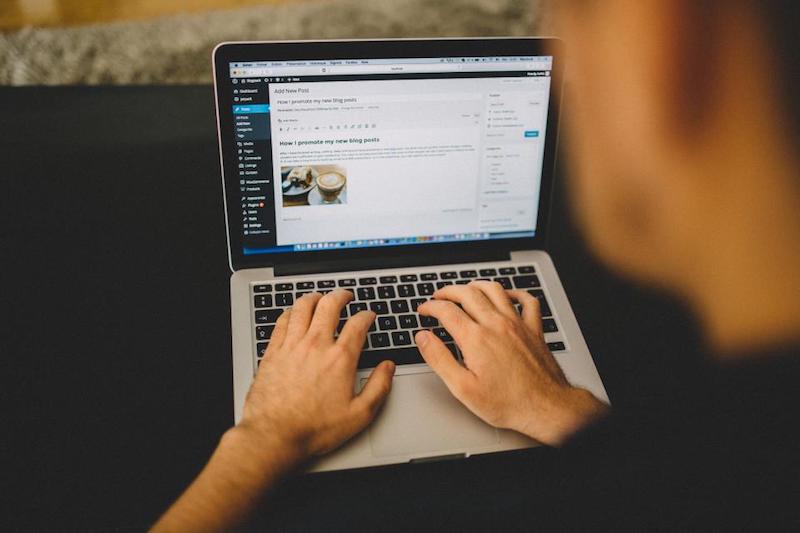 The Early Days Of Affiliate Marketing
Affiliate marketing, although you may think is a new thing, has been around for quite sometime.
I can't tell you exactly when the first affiliate sale happened, but I can tell you for sure that it was already thriving in the 90s and people where making an insane amount of money with it due to low competition.
A few years later, the internet went bust in the dot com bubble burst, and at some point all of the internet was seen as a scam until Web 2.0 launched (the internet we have now) with all the blogs and social media channels.
Cool, but where does this leave affiliate marketing?
As soon as the internet rose back from the dead, affiliate marketing again started rearing its head and this time, it was here to stay.
With that new boom, yes; there were many, many online affiliate marketing scams which left a very bad taste in people's mouth about the whole industry, which is understandable.
Even right now I often get emails from people just desperately asked what to do and where to do it because they are sick and tired of spending their hard earned money on empty promises and false hope.
I too was once a victim (many times of over) of affiliate marketing scams.
I have been looking for ways to make money online since around 2009-ish and yes, many times I fell for those sleazy sales pages with some weird looking guy showing off his dream life thanks to his affiliate income.
On my other website, I review a lot of these products as surprisingly they still exist, but I am happy to say that even though I was getting scammed, I still made it through thanks to one legit affiliate marketing training course that I have luckily stumbled up (which I will tell you about later).
If you have been scammed in the past, let me know down in the comment section below and which scam was it so that we can all avoid it.
Moving on…
Are There Any Affiliate Marketing Scams?
Yes, there are many!
As I already mentioned above; there are still many affiliate marketing scams out there that you need to be very wary of.
Some are even getting good at being scams as well.
You will often find products that are extremely cheap which makes you say "what the hell, let's try it out" but then you are hit with a string of upsells running into the thousands. You then feel trapped and not willing to "miss out on this golden opportunity".
Have you been I this situation before? I sure have been.
So yes, you should still be cautious as there are still affiliate marketing scams out there but that does not mean that affiliate marketing is still a scam as that would be just plain misinformed bitterness.
Want to know how to about getting scammed online? Continue reading..
How To Avoid Affiliate Marketing Scam
I have written extensively on how to spot an affiliate marketing scam, and I encourage you to go read that post but first let me give you one, simple-to-note-down tip on how to stop getting scammed (over and over again).
If it's too good to be true, it probably is.
That's the golden rule right? But you'd be surprised to know how many people fall for such plain rubbish products.
If the "magical affiliate marketing system" that you are looking is mentioning ANY of these things, then chances are it's a scam:
"No work required"
"Make $1000 by tomorrow night"
"A hidden money-making loop hole"
"Affiliate marketers don't want you to know this secret"
This is all hyped up sales talk that just leads to disappointment and if you want to learn how to avoid scams online, then you need to be super diligent in your research and make sure you do not fall for any of these traps.
And I get it, I know how enticing some product videos are making you believe that this is the product you need, but trust me; more often than not; you won't be buying a $37 product and making $10,000 the next day.
It's just not true and this is why people still wonder whether affiliate marketing is still a scam.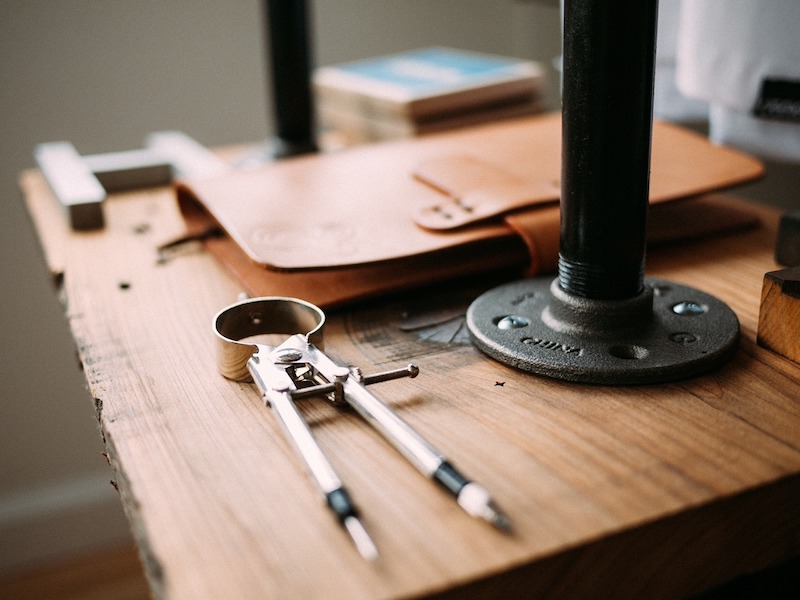 A Proven Way To Learn Affiliate Marketing (Scam Free)
Right, let's continue and hopefully point you somewhere where you can see for yourself that this is not a scam.
Remember I told you I found some good training after many times being burned?
Well that place was Wealthy Affiliate, a training course and online university designed to teach you all about how to start and run (successfully) your very own affiliate marketing business.
Wealthy Affiliate, which you can see my full detail review of here, is a training course where over 700,000 members have joined to see the no BS method of learning affiliate marketing.
I myself found success there, and I wouldn't be sitting here writing this blog for you if it wasn't for Wealthy Affiliate teaching me how to write post, how to set up my websites and most importantly; how to make money with it.
The fact that you are here reading this post is proof enough that the training I received works, but I know what you might be thinking;
How do we know this isn't just another "affiliate marketing scam"?
Good question, let me tell you….
It's Free To Join
Yes, Wealthy Affiliate is free to join, try out and use to see if its a scam or not.
Yes there are paid memberships which you would be required to pay to access, but most of the content is free and you can get started with your training right now (no credit cards required either).
This is super important for me because I like to know that if I recommend something and my reader doesn't think it's good enough for him or her, I don't want them to spend money to learn that lesson.
Wealthy Affiliate is free and you can remain on a free membership for as long as you wish.
Having said that, after you tried it for yourself, I would consider opting for a premium subscription seeing as how the costs work out to less than $1 per day.
It's Been Around For 10 Years
Most affiliate marketing training products are a flash-in-the-pan which shady marketers promote with a big campaign during launch, get as many paying members as they possibly can then close down the program with the students having no idea how to get their refund.
It's sad, but yes it still happens. However, Wealthy Affiliate have just celebrated their 10 year anniversary in business with no signs of slowing down.
Any business, online or offline, that lasts 10 years in such a competitive space is surely doing something right and that is why I can guarantee you that Wealthy Affiliate is definitely not another run-of-the-mill affiliate marketing scam.
There Are Many Success Stories
Want proof of success that the training really does work? Take a look at the success stories and comments people post inside Wealthy Affiliate.
You can read the many reviews here, but here's a screenshot showing you just some of the latest ones.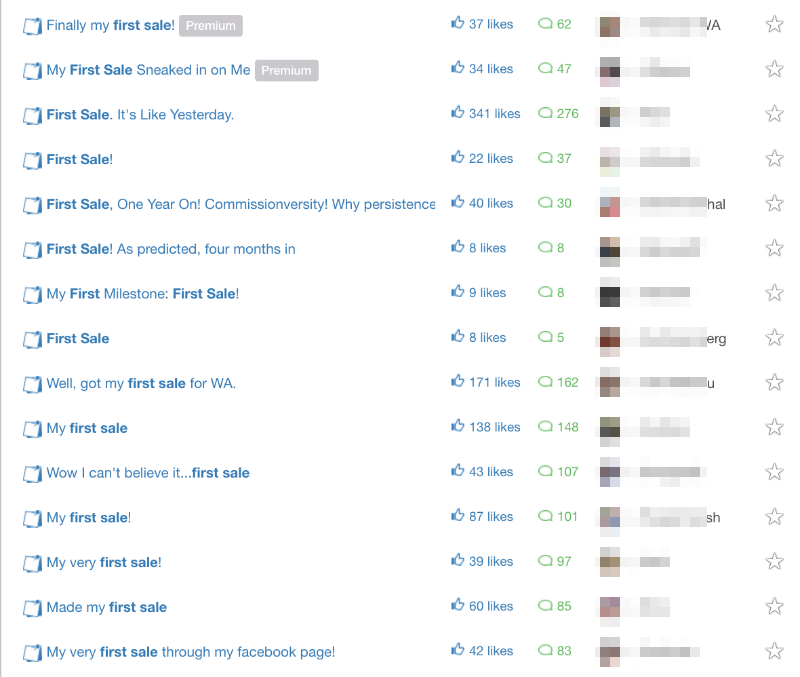 No Upsells Involved
Now I am not saying that upsells are a sure sign of an affiliate marketing scam, but all scams tend to have upsells involved, which kinda raises a red flag for me whenever I see one.
Wealthy Affiliate has absolutely no upsells involved to it and as I said, you are more than welcome to stay as a free member for as long as you wish.
Getting Started With Affiliate Marketing
Ready to get started with a scam-free affiliate marketing course?
Give Wealthy Affiliate a go and also see my mini-guide on getting started with affiliate marketing which will go into much more practical to-dos about how to get started.
How To Challenge Your Critics
One last point I want to make is that if you do decide to start doing affiliate marketing, then be prepared for people to look at you the same way people look at me when I say I do affiliate marketing.
Yes, unfortunately people do still wonder whether affiliate marketing is still a scam, but now that you know the truth about it all, you can maybe help explain it to them the way I just explained it to you?
Affiliate marketing is not a scam, unless you are obviously the gullible kind thinking you can get rich tomorrow with a simple "push button software".
Affiliate marketing is tough work, and you need to be ready to work hard for some time before you see results. Even with Wealthy Affiliate you won't see results immediately so be ready to follow the training and put in the work.
It's the only way to be successful!
Final Words
Thank you for reading my mini-rant trying to give a final answer to all the "is affiliate marketing still a scam" questions I often get asked online (and offline).
I really hope this post has provided some much needed answers for you and as always, feel free to get in touch with me if you think I can help you in any way.
I have built a great affiliate marketing business helping people like you and I am not yet ready to let that go just yet.
Talk soon.