This post may hurt your feelings, but the aim if it is not to do that of course, but rather to show you the limitations and "lies" you've been telling yourself about making money online.
Below, I'll demolish a few myths that many hold close to their hearts as a reason as to why they haven't yet been able to start, or even to make money.
If you already have a site up and running but you're struggling to make money, this post may be better suited for you.
These myths and limitations are also a stark reminder for myself as well.
I too have (and still do occasionally) come up with fake excuses as to why I can not do something. Hopefully, this post is a reminder to all of us that we are living in one of the best possible times in humanity to make some $$ using the internet.
If that's what you're after, you're ready to be challenged and desperately want to start earning an income, then check out these following truths about starting a business.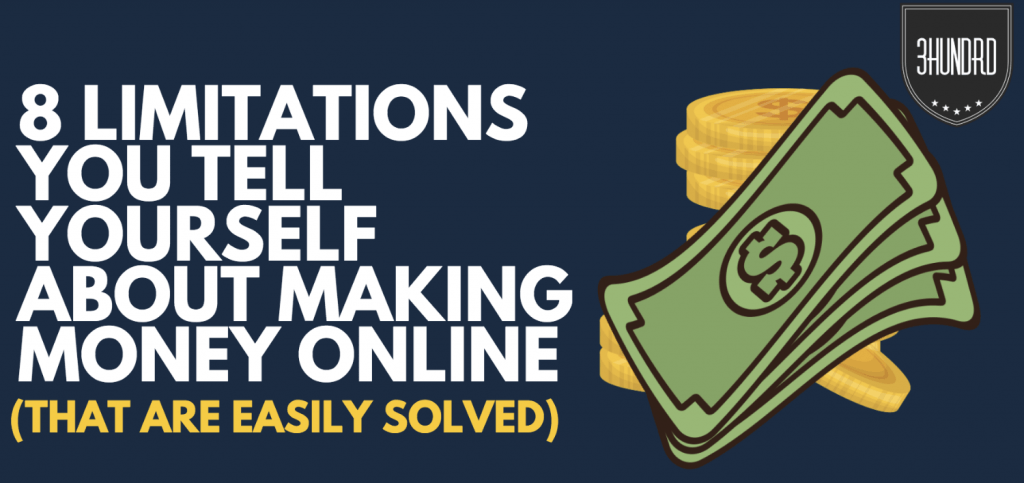 Right below I'll also share with you my own affiliate marketing roadmap that I used to finally be able to turn them daily $0s into daily $.
But we'll talk about that later though.
Here goes…
Here are the 8 lies we all tell ourselves at some point in time.
(For the most part, these are all related to affiliate marketing and niche site-building, but they do apply to any business model out there).
#01: Online Business Is Complicated
Yes, it is – not as much as you may think it is, but yes; starting an online business can get a bit technical.
Again; not too much.
I sent out a private letter this week to my readers that showed them how to start a website in 90 seconds. Most didn't even believe it can be done until they tried it and now; they have a website! 
Point is; yes it can be a bit challenging to start, but until you try; you never know.
Btw, to build websites in 90 seconds, look no further than SiteRubix.
#02: It's Expensive To Start A Business
Bullshit, you know it and I know it.
$100 a year to have a fully fledged business up and running is not expensive.
If you're currently up to your chin in debt and unemployed, then I may understand what you are coming from, but if you have a steady job, countless amount of extra gadgets and unnecessary expenses and you're saying you can't do it because of money…
….then we both know you simply don't want to do it.
I can think of a 100 expenses I can cut down on to be able to have an extra $100 a year.
Obviously, your time is not valued in the equation, and I often get the feedback that "time is money too."
I get that, but if the time you're going to spend working on your business was the time you used to spend watching movies and playing video games, then that time is really not as valuable as you think it is.
#03: There's Too Much Competition Online
I heard this in 2011 when I first started researching how to make money online.
Now my main site (this one you're reading right now) – is a site where I write about SEO and affiliate marketing.
Now THAT is competitive.
Not only am I covering a vast, highly competitive subject, but I am literally trying to outrank experts in ranking websites.
Even though it's been a grind, it's also been extremely profitable so no; competition should not be an excuse to keep you from doing it.
Also, you do not have to go into a competitive niche to make money, and I cover that + all you need to know in my guide about Autopilot Niche Websites.
You can also learn how to find "low-competition keywords" to rank for.
#04: I Don't Have The Time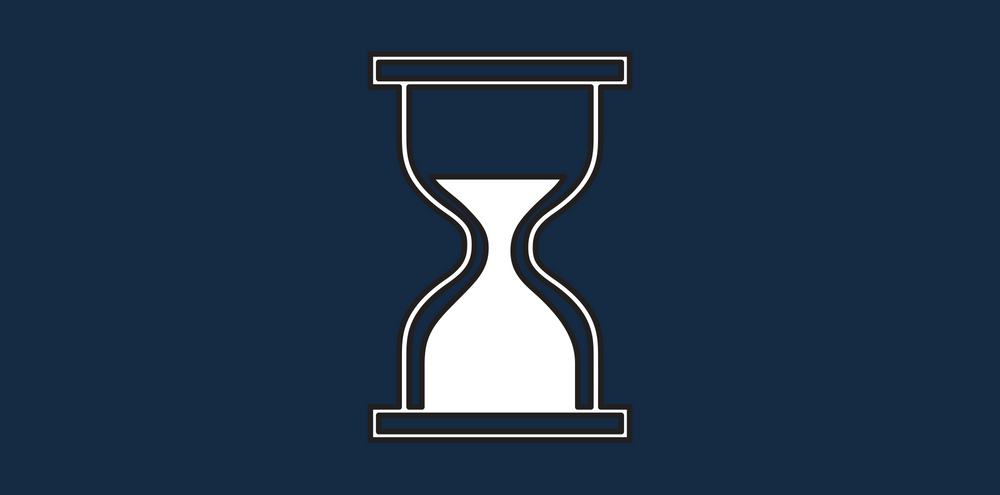 I get it;
You have a job, a family, maybe a second job and a perhaps even a spouse/partner who you know are not yet entirely "on board" with this "make money online" thing.
However, we all have time – as long as you are willing to fit it in into your (already hectic) day.
All it takes is an hour a day.
In one hour a day you can learn a lot (in a week) and after that, just one hour a day is more than enough to do all you need to do to start earning money.
#05: You Don't Know How
Another big BS reason.
Go to this website (you may have heard of it) and type your question in there.
Any question.
100% guaranteed you would find your answers you're looking for and you will know how.
#06: I'm Not An Expert
Many think you need to be a celebrated expert of sorts to be able to pull off an online income.
This is not the case at all.
You can be a complete beginner and cover your topic from the angle of a beginner.
Some examples:
"fishing for beginners"
"woodworking for beginners"
"graphic design for beginners"
Whatever it is you are into and/or learning about can be your niche.
You may be surprised to know that many prefer learning from a beginner rather than an expert on a topic.
It gives the reader a sense of "this guy is just like me".
This was my angle when I first started 3HUNDRD.com.
Read my guide on how to create passive income Amazon niche websites and you will see that you really do not need to be some world-renowned expert to make money.
#07: Not Motivated Enough
I talked about motivation and inspiration in a previous post, and to be honest;
If you do not have the motivation to start an online business, then you do not want it enough.
That's all there is to it.
It's alright. You can always come back to it later but yeah; you need to feel some motivation and some desire to do the work to get the results you're after.
#08: BONUS: I Don't Speak English
I get a lot of traffic (readers) from India and multiple African countries and I do get the occasional message telling me that they find the language barrier challenging to break through.
I get that. I honestly do as I too am not a native English speaker.
My solution to that was I learned. Anything I produced was complete and utter shit back then, but I managed to plow through it and keep moving.
Nowadays I can write (probably) much better than an English speaking native can (barring some grammar/spelling mistakes).
You also have the option of doing affiliate niche sites in your own language as well to rank for your local search engines.
I have a student in Wealthy Affiliate (shout out to Mike) who is killing it with SEO in French and making good money too explaining and reviewing the various resorts in France.
Moral of this is; if you have the will to do it, you'll always figure out a way.
Learn How To Build An Online Business
What I am about to share with you is what I wished someone shared with me some 6 or 7 years ago.
See whenever you are trying to get to a goal in life, I believe it's a MUST that you have a structure to follow and guidelines to guide you through the trenches.
If you have been holding back from starting an online business for yourself because you do not know how (also one of the common-lies mentioned above), then I am going to solve that problem for you once and for all.
Introducing Wealthy Affiliate's free "10-day getting started" course.
This course will teach you what you need to do, how to do it and more importantly; how to do it profitably.
You may spend days, weeks and even months to learn all that is being offered for free inside WA, but why should you wait?
Get yourself started on the right path to online income using my limited-time free personal invite that I have managed to secure for you thanks to the starter membership bonus currently being offered.
I'm also in there, and I'll be waiting for you to welcome you into what I believe is the absolute best affiliate marketing training course you can find.
Final Words
Hope this was a bit of an eye-opener for you and I hope that all these lies, excuses and limitations you are telling yourself have been lifted just high enough to get you to take that first step.
Again I'd invite you to check out my training course as it's easily one of the most comprehensive, yet easy-to-follow affiliate marketing guide I've ever tried.
I'll leave you with that for now.
Talk soon.
Christian Lee.