Creating a beautiful garden is a very worthwhile project.
During the summer months, our gardens are the perfect place to relax and enjoy the sunshine. Improving your garden doesn't need to be difficult.
You don't need to make lots of dramatic changes, to create a lovely space.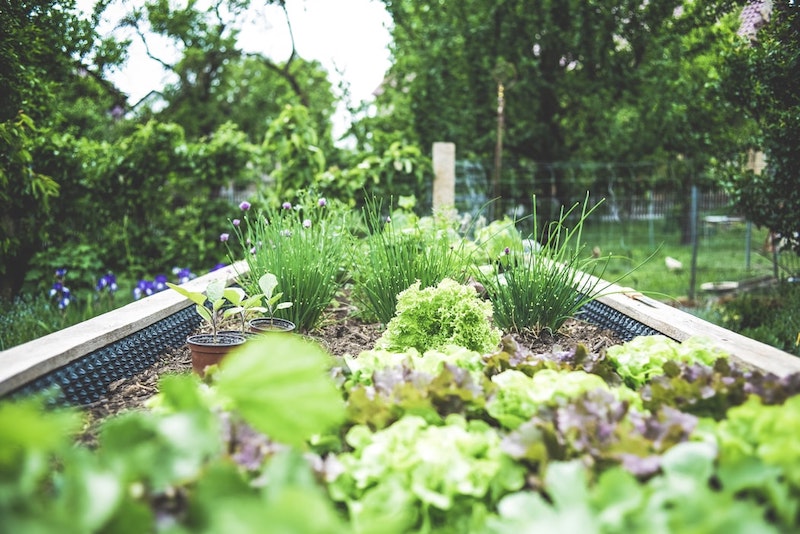 Tidy Up Your Lawn
The first step to making your garden beautiful is to tidy up your lawn. Cut the grass and use a rake to remove thatch and debris.
The next step is to get rid of any weeds. According to the Garden Glove, you can make a homemade weed killer using, ' 1 Gallon White Vinegar and 1 Tablespoon Liquid Dish Soap or Vegetable Oil.'
Baking soda is another great product to use on weeds. Once you've tidied up your lawn you'll notice a difference right away.
Garden Accessories 
To make your garden lovely, what you need are a few garden accessories. Choose bright colors to make an impact, and ensure that your accessories match. You might want to choose garden statues or ornaments?
Perhaps you like the idea of some decorative lighting or lanterns?
Whether it's bunting, cushions, rugs, or garden mobiles, accessories are the best way to decorate your garden.
Garden Furniture 
To create a relaxing space in your garden, you need the right garden furniture. Choose furniture that's luxurious, comfortable, and colorful. In 2021, pastel-colored garden furniture is incredibly popular.
We're also seeing plenty of garden rugs in striking patterns. Design an area to relax and socialize, it can be helpful to sketch out a brief design before you shop for furniture.
Note down the type of furniture you'd like, the colors, and style.
Lots of Flowers
To create a gorgeous garden you'll need an abundance of flowers. If you're looking for low maintenance flowers, you might like to try these options:
Cosmos: These beautiful pink flowers are easy to look after. You'll need to plant these in an area where they'll get part shade and direct sun.

Peonies: The great thing about peonies is that they are both slug resistant and resistant to droughts. Once you start growing peonies, they can bloom in the same place for several years.
Other low-maintenance flowers include echinacea, bluebell, and snowdrops.
Vegetables & Fruits 
Gardening gives us the chance to grow plenty of tasty fruits and vegetables.
Growing your own foods is a great way to go green and eat well. You'll probably need a few gardening books and resources to get started.
For some great tips and guidance, try apps like Vegetable Garden planner. 
If you're growing lovely vegetables and flowers you'll want to keep pests out of your garden.
One of the best natural pest control solutions is diatomaceous earth. It's made from algae fossils and you can buy it in powder form.
---
Improving your garden
When you improve your garden you'll create a relaxing home.
As you can see, there are lots of simple changes that you can make. With the right steps, you'll create a space that you can enjoy and be proud of.