In early 2015, I published my first Canva review.
Given we're now in a new decade 2020 (& Canva has since made huge steps forward), I guess it's about time for a refresher.
I have been a premium member of Canva from before I did the previous review and I still am a premium user today and I have seen their progress one step at a time, which for that; I do congratulate them.
In case you haven't guessed from the title just yet – and from the fact that I have been a Canva member for 5+ years now; I am a huge fan of Canva and their service.
If you were just looking for confirmation whether to use Canva or not, go for it.
It's free, and it's an incredible tool to use
However, if you want to know more about it, then continue reading this review as I am about to cover:
Why Canva is loved by so many people,
How to use Canva
the pros and cons of using – and;
Just about everything you should know about this phenomenal tool.
What Is Canva?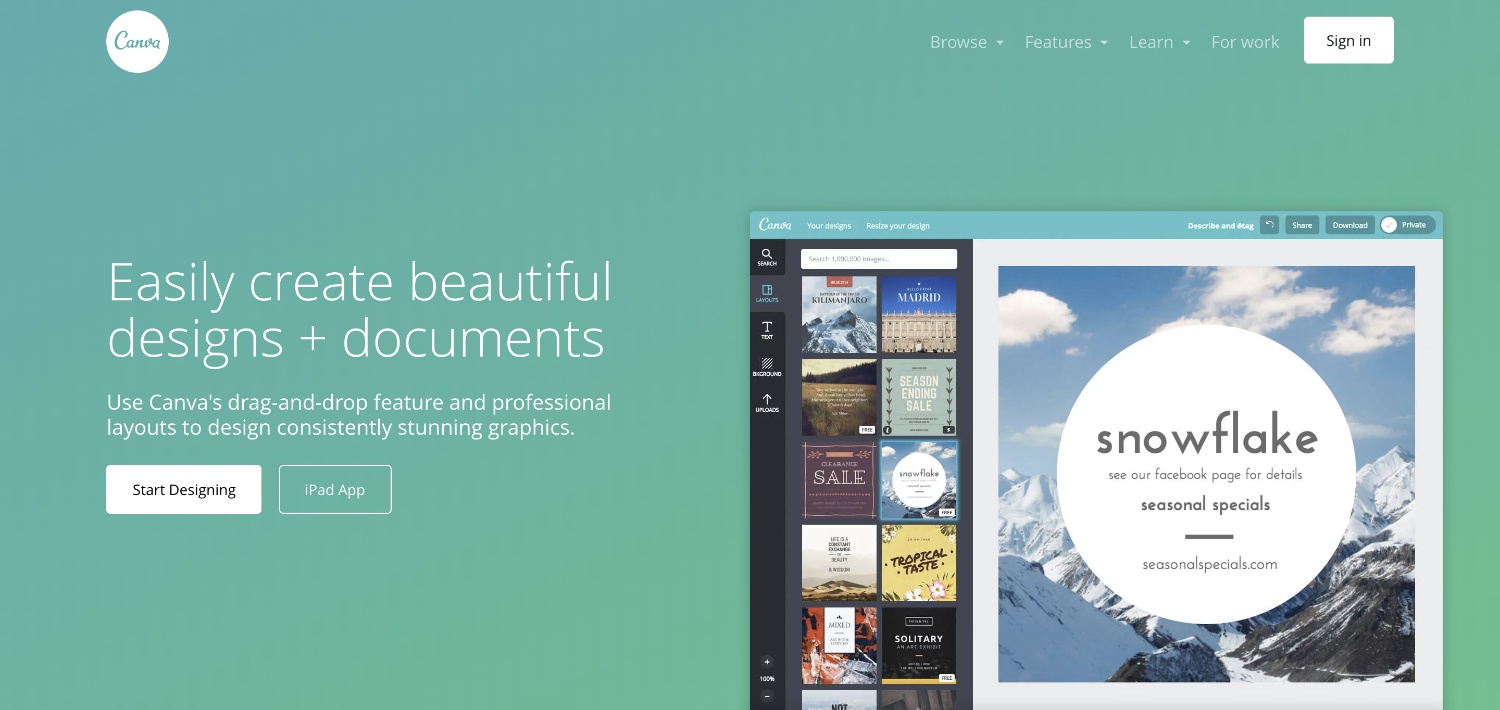 Canva is a freemium graphic design tool that allows you to create all the imagery you could ever need.
All the "design work" you see here on this website was done on Canva and if you don't like it, let me tell you that it's really not Canva's fault lol.
I'm probably not the best graphic designer you'll ever find, but trust me when I say; before starting to use Canva, I never even used to bother creating images for my blog in the first place.
I got into Canva early when I was doing a lot of heavy promotion on Pinterest and to this day, the images I had created on Canva way back when are still bringing in the traffic – so thank you Canva for that.
How Does Canva Work?
Canva is an online-based tool, and to get access to it – which again it's free to use *with premium options – all you need to do is to visit the website and register for an account.
They also have the mobile app now too which is available on both your smartphone and tablet and while I do not use it anymore since I mostly use the "desktop version", I have used it in the past and have re-installed it once again for the purpose of this Canva review.
(More on the Canva app down below but you can download it from here if you're in a hurry).
How To Use Canva
After you become a member, you are ready to use Canva and boy is there so much you can do with it.
Just out of the gate, you can create all the designs you can see here & more: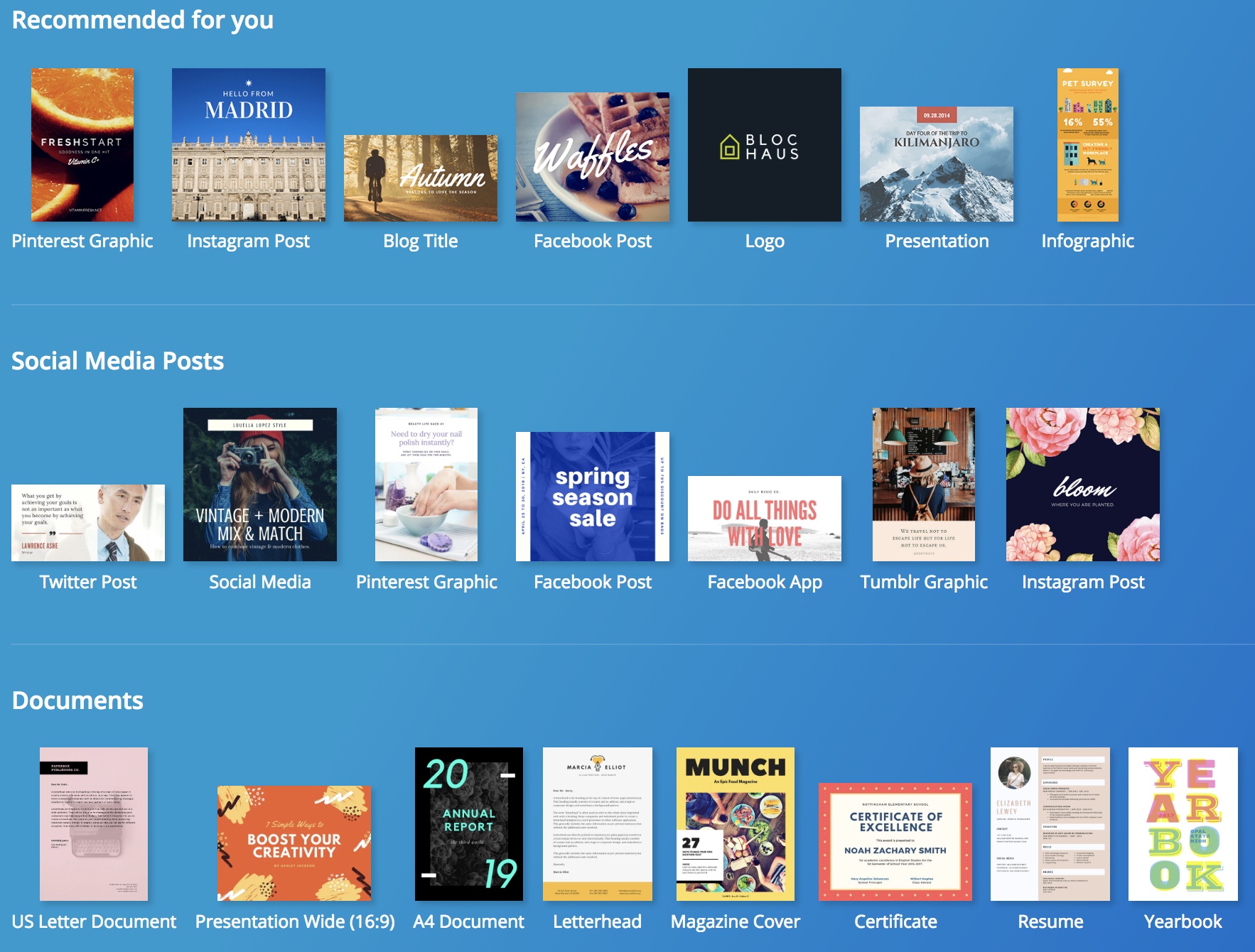 + All of these designs come with their own set of templates you can load up at any given time, adjust, modify and use as your own.
Back when I used to work at a digital marketing agency, all my work presentations were created using Canva templates (and might I add they looked better than the design teams' presentations).
I won't go into how to actually use Canva as since it's so visual, I guess it's best to show you rather than tell you:
The Canva Mobile App
The mobile app was launched in 2016 and while it has improved greatly since then, the Canva mobile app (iOs and Android) is not as nearly as powerful as the desktop version.
However, it's way better than when I initially downloaded it for the first time and you can still create pretty good images "on the fly".
I do not use the Canva app regularly myself since I do the bulk of my work on my desktop but as I said;
The app looks amazing and you can do a lot of things with it.
The Pros & Cons Of Using Canva
I'm a big fan of Canva, and anybody who asks me about where to design and create images, I always recommend Canva with full confidence knowing it won't let me down.
I have been using it for years and have probably sent 100s of signs up to Canva.
(If anybody from Canva is reading this, I sure would love some custom gear) 
Over the year, I have come to know Canva very well and from my own experiences, here are the pros and cons I have about Canva:
Things I Like About Canva 
The Training:
With their mission being "empowering everyone with design", Canva also kindly enough has provided graphic design training and resources to help you create better images.
Even as a starter member on a free plan, you can start learning some of the basics of graphic design + how to use Canva.
Here are the current courses available:
How To Build A Brand (7 lessons)
How To Be Creative (7 lessons)
Engaging On Twitter (coming soon)
Designing For Facebook (coming soon)
Branding Tools:
As I said, I'm not much of a graphic designer, but I do understand the importance of keeping your brand colors consistent and Canva does us all a favor by allowing you to keep all your settings for your brand.
In this screen pictured below, you can see I have my chosen fonts and my chosen colors.
Whenever I want to create a new artwork, I simply load up these colors and I am ready to get to work.
Done and dusted.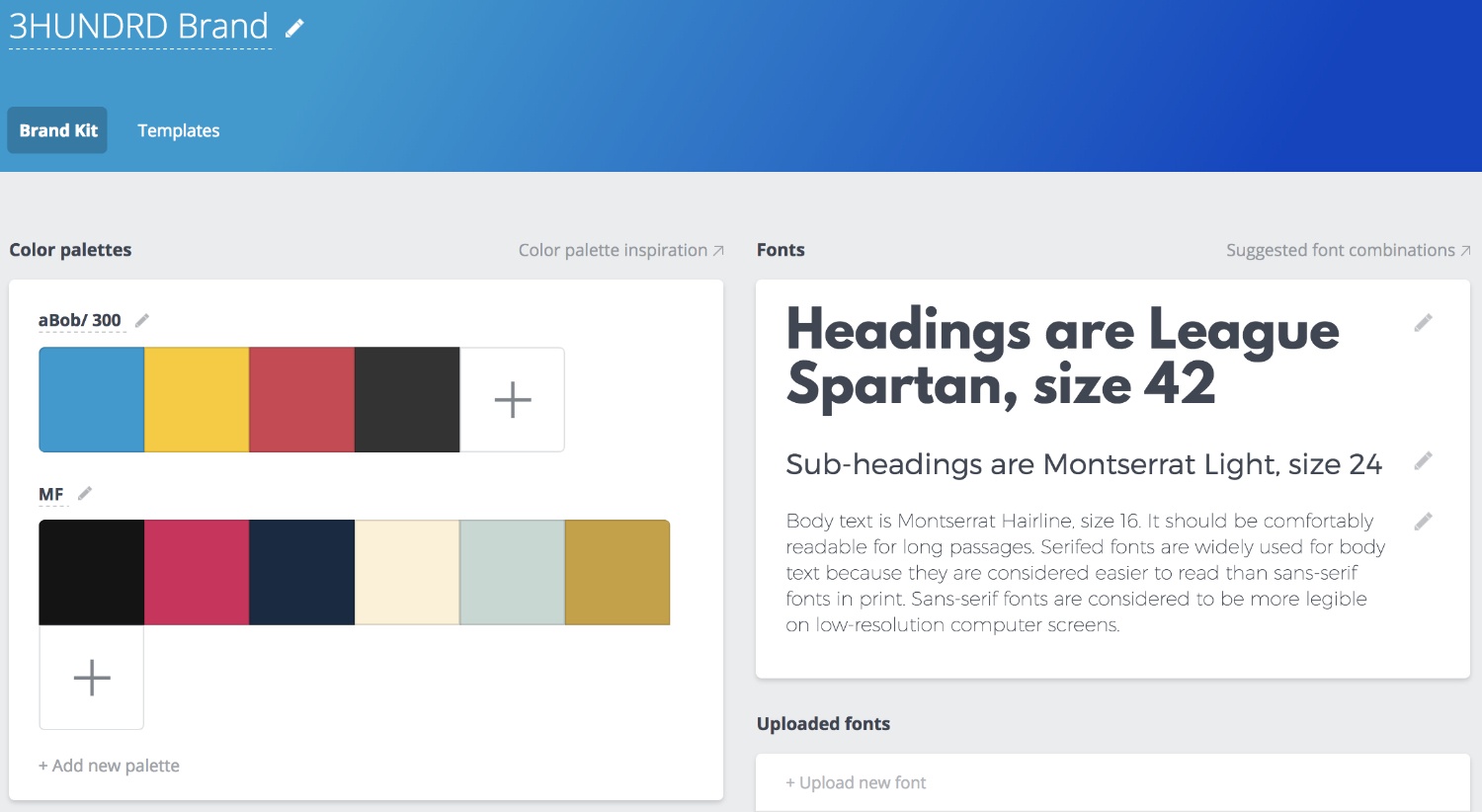 Downloading Transparent Images:
This may not seem like a big deal to those who have a basic understanding of advanced design tools such as Photoshop and others but to me, the ability to download and save images with a transparent background is a god-sent feature.
Thanks to this, I was able to yes; create custom designs for my print-on-demand business and have since made a killing with simple designs created with Canva.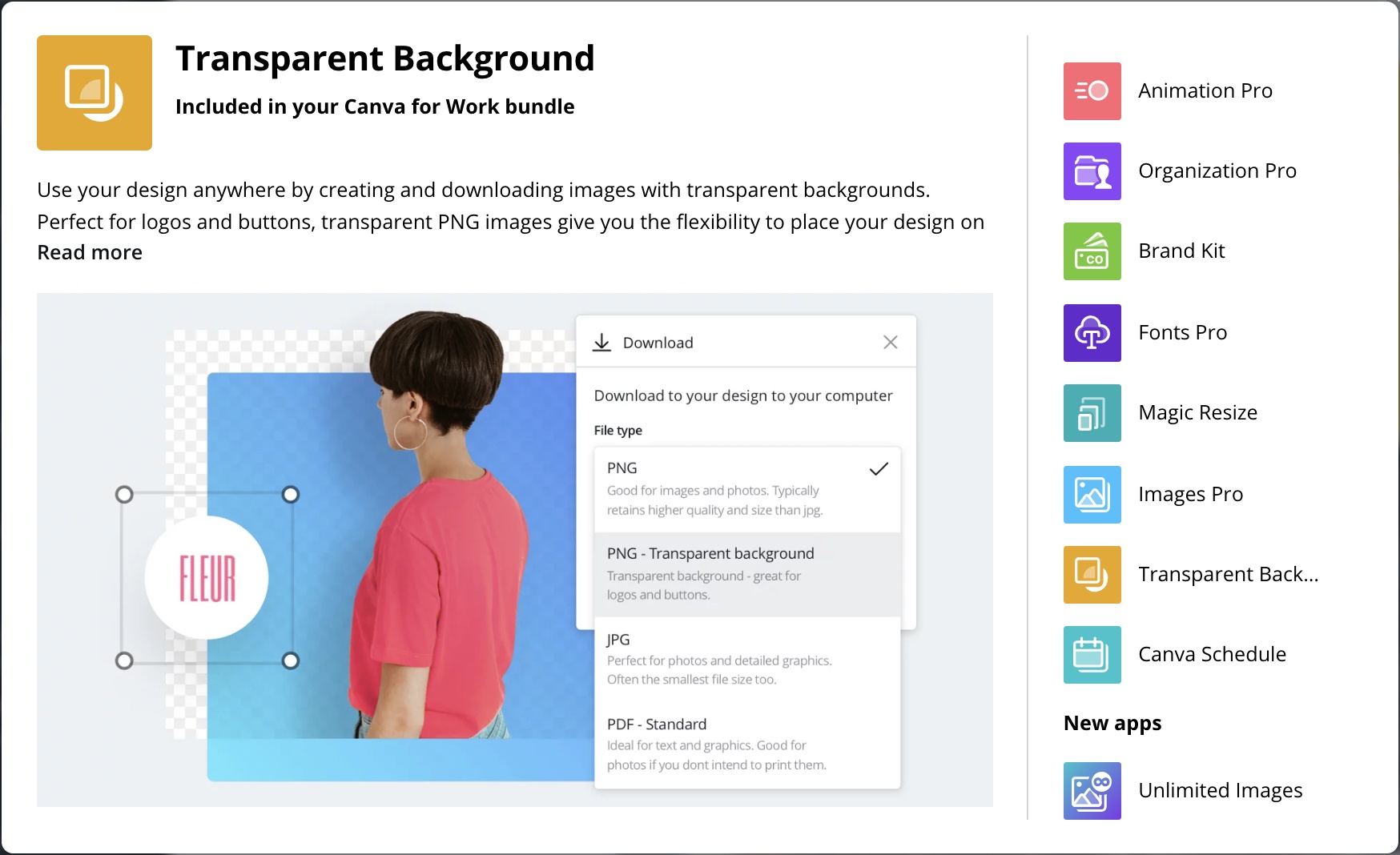 Creating Beautiful PDFs:
Another fantastic feature of Canva is the fact that you can create pdfs.
I have just finished updating my free ebook "How To Win at Affiliate Marketing" a few months ago and all 40+ pages were designed using Canva.
It came out looking as sleek and professional as can be.
Things I Didn't Like About Canva 
When I first did my original review, my only "complaint' about Canva was the fact that they did not have a mobile app – however now that's been fixed, there seems to be another issue that is bugging not only me but many others as well.
Some Canva Images Are Blurry When You Download:
Seeing as how I am on a premium plan (thus I have the option to download images in HD), I always expected this to be something from my end that was acting up but as it turns out, it's not just me that has this problem.

Apparently, there are other users who are reporting that on occasions, the images we download from Canva end up coming out slightly blurry.
So far I have not found an official response from Canva on this issue but some users seem to have found a fix for this problem.
It's weird problem as it's not every time I download an image that this happens so I can't really put my finger on it. When it does happen though, my solution is to simply take a screenshot of the image, crop it to my desired size and I'm ready to go.
Apart from the fact that Canva still doesn't have an affiliate program, this is the only con about Canva worth mentioning and that I experience often.
Can You Use Canva Offline?
While going through the keyword-traffic for the previous Canva review I had published, I noticed people were wondering if Canva can be used "offline".
The answer to that is no, at the current time; Canva can not be used offline.
There's no way you can use the desktop version of the site and the app also can not be used when you do not have an internet connection.
However; if while you are working on Canva you suddenly lose connection, don't fret.
Canva syncs and auto-saves every step of the way so there should not be any hair-pulling if the power/ internet connection were to go out.
Canva Is Launching Canva 2.0 Soon (Mini Review)
Pretty soon Canva will be releasing an "update" to their existing product version, which is going to be called Canva 2.0.
As described by Canva, the update is aimed at making things flow easier and smoother allowing users to create better designs and have a better user experience altogether while using the website (and app).
Will You Be Using Canva 1 or Canva 2?
It all depends on when you are reading this.
While I believe Canva 2.0 is meant to replace the original Canva for all users eventually, at the time of writing (Sept 2018) Canva 2.0 is only available in beta mode for what I assume to be only for Canva For Work plans.
So far the update looks great as I had the opportunity to access it as a beta user and I am sure you're going to love it as well.
Below is a screenshot of the updated editor, and also a video showing you more of what to expect from Canva 2.0.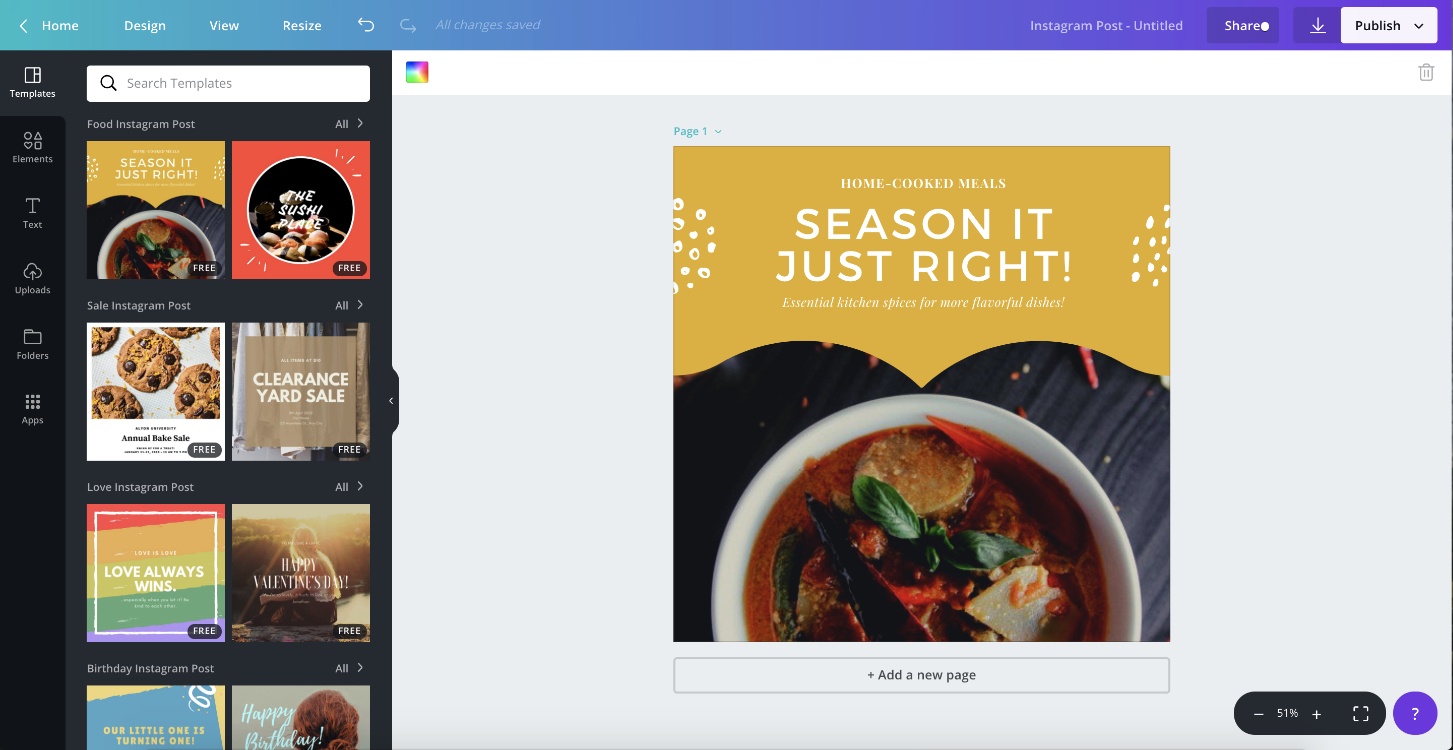 How Much Does Canva Cost?
There are currently 3 pricing packages in Canva and these are:
Canva Free – $0 (forever)
Canva For Work – $12.95
Canva Enterprise – Get in touch
Of course, as a free member you will not get access to the full Canva experience but you can still do a whole lot of work with a free account.
You can find the 3 pricing plans with all their differences listed below: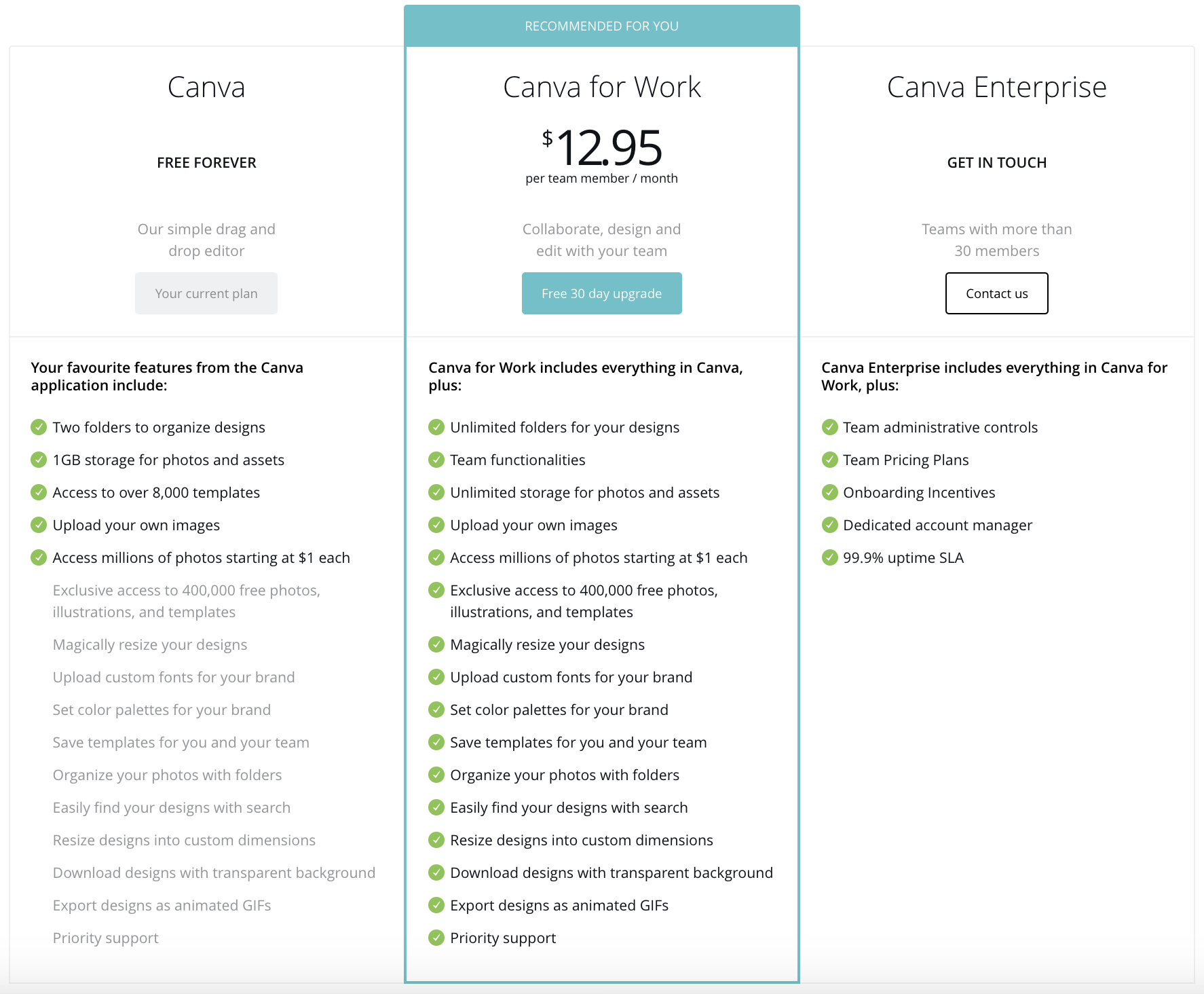 I myself have been using the Canva For Work package and I pay yearly for that which is what I recommend if you plan on using Canva often (for work).
When you switch to a yearly payment plan, the month-on-month Canva For Work package drops down to just $9.95 per month, which to me is a fantastic deal.
As for Canva Enterprise, this is mostly for major companies with big teams.
While I can not say for certain what the Canva Enterprise is all about, I am sure that whoever is reading – solopreneurs like myself – would probably over ever need to go up to Canva For Work.
Is Canva For Work Worth The Price?
In my opinion, yes; 100%.
For $9.95 per month and being able to create, download and use as many images as you can possible create is a great deal.
As I said already, the designs Canva has created for me has actually produced an income for me so I see Canva as an integral investment for my business and I do not see myself ever canceling my subscription deal
(Not to mention god-knows how much money was saved from hiring graphic designers)
Any Canva Alternatives Worth Mentioning?
I am sure there are, but I have never used them myself as I'm a loyal Canva-er.
However, this blog post right here lists some the best Canva alternatives, which are:
Stencil
Snappa
Design Bold
Fotor
Piktochart
PicMonkey
Desygner
Adobe Spark
You can read more about these on this page >>
My Final Thoughts About Canva
Thank you very much for reading my (2018-updated) Canva review.
Canva has had a great run and has become somewhat of a household name in the digital entrepreneur space and it's a well-deserved achievement.
It's no secret that I am a big fan of Canva and for as long as they keep up the great work, I will stay on as a customer, and you should too.
Get on Canva and start creating >>
I wish you all the very best.
Talk soon.