The internet has been a companion to many businesses across the globe, fueling knowledge in every sphere of the supply chain.
PPC or Pay-Per-Click is a global phenomenon that has taken the world of marketing and innovative advertising by storm.
It has proven to be a great business strategy for corporates in every single industry.
So, is the usage of PPC only beneficial for big conglomerates or can those same practices be utilized by beginners as well?
The answer to this is; yes!
There are a lot of ways pay per click can be beneficial for beginners too.
Since they are establishing their foothold in the market and the online space, they need to be more agile in their techniques.
Here we present to you a comprehensive guide to PPC best practices for beginners that will not only help you scale your business but also provide an excellent learning platform.
After all, the learning curve is something that every organization needs to go through, to help establish a stronger foothold in the market.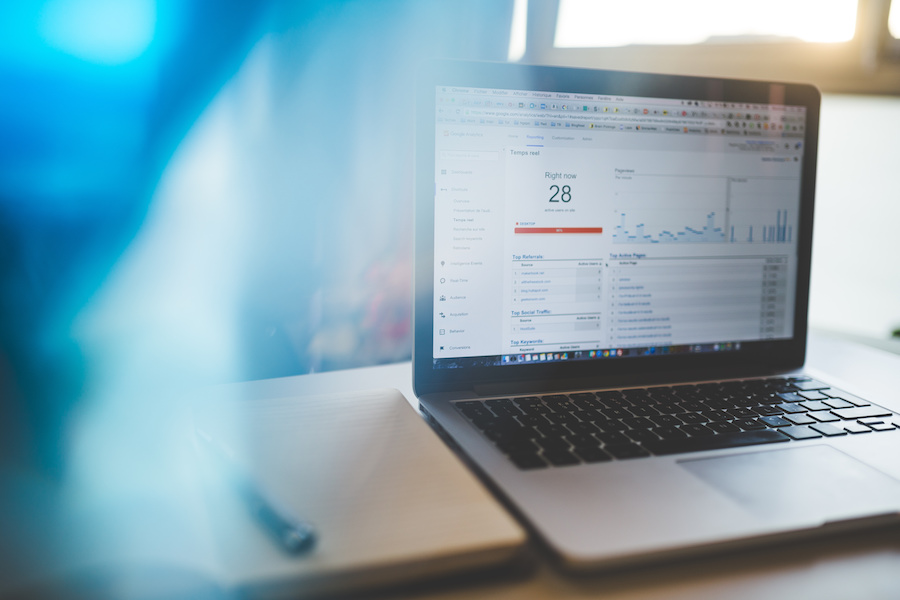 Optimise Your Website:
The very first in carrying out a successful PPC Campaign is to have a very effective website.
You have to ensure that the website states all the work that you are doing and outlines with good descriptions, the projects that you are involved in.
An efficient and interactive website is the key to growing a great business.
Set up a Google Adwords Account:
The next thing you probably want to invest in is a Google Adwords account.
It is quite simple to do so if you already have an email ID and a website to go along with it.
In case you do not have a website, it is alright; you can get your first ad live in no less than 15 to 20 minutes using Adwords Express.
There are a couple of details you need to fill up before you get started.
Preparing a list of Keywords:
The type of keywords will be entirely dependent on the kind of business you have.
The most innovative pay per click marketing firm will design keywords based on the products or services that you offer. Google recommends utilizing 15 to 20 keywords per ad group.
Doing a proper keyword research is a crucial part of any successful PPC campaign.
This is not a predefined set, but it proves to be a good way to begin your campaign and then improvise as you move forward. However, it is a possibility that the suggestions provided by Google also do not really yield any results.
Ask any PPC expert, and they will advise you to use only one keyword per ad group (SKAG). As a beginner, it will help you get the desired result.
While designing the keyword list, it is also important to make sure that you have a list of negative keywords listed and published so that you do not have unnecessary traffic diverted to your website.
If your website deals with digital marketing then while creating your PPC campaign you can use keywords such as:
digital media marketing, marketing agency, online marketing, marketing companies, internet marketing, digital agency, etc.
Few Facts About Keyword Selection:
It is best to not be too generic or too small. Try starting with small keywords and then move onto longer and bigger keywords.
Although specific keywords will yield you more results you may want to try a long tail search keyword rather than a longer-tailed one.
For Example: Longer-tailed keyword "Companies that can improve my CTR Performance."
Long tail Keyword- Improve CTR Performance
Setting a budget:
You need to decide the budget for your ad campaigns online.
There is a fine line between spending and over-spending. Many organizations spend as low at $ 1000 per month to as much as $ 80,000 per month.
Despite of having a great budget set aside, you have to be dedicated to making PPC work for you and your organization.
Only if you focus on making PPC an important part of all your marketing campaigns, will it succeed in yielding you the results you want?
Do not decide in the first month whether your campaign is working or not.
Tweak your campaign keywords but let it continue for at least three months before you reach a conclusion.
Just like a business or a startup need not necessarily yield you profits in the first six months, you have to give PPC campaigns time too.
Testing different ads is the key to finding the perfect one that will give you the biggest ROI.
Defining your budget will help you to sort your accounts for the month and give you an insight into the working of your capital. 


(PC: Google Images)
Ad Writing:
It is best to learn the art of writing ads to attract a better potential customer base.
All your work will not yield results if you do not have great ads in place.
Only once the potential customers come to your landing page would they begin to explore or even like it.
To be able to create an impactful ad, it is best to stick to the 130-word limit (that is lesser than Twitter) to create your impact.
The first impression is the last impression, literally for all the ads that are placed online.
Divide the content through the ad and leave your page link at the bottom for users to find it easily.
Excellently written ads are brought on top of the search results page and show a good trend. 

Writing an effective ad makes your website and work stand out.
Add a call to action button in case you are conveying a message about sales or if you want to coax the user to visit your website for more insights.
Keyword inclusion may act to your advantage if placed appropriately in the ad or the headline itself.
Audience:
You need to know the audience that you want to attract to your website.
By choosing the right keywords, you will attract the correct audience who will give you a better ROI than an audience who has nothing to do with your website and is not interested in your products or services.
Creating an effective brand and an even better product is the highlight for any great website.
If you wish your audience to complement your business, make your keywords and website more attractive.
You have to be extremely clear with your audience tracking, targeting, and performance, because if you do not commit to it completely, you will be left behind in the vast pool of marketers and firms.
A good pay per click marketing firm will make sure that you get the best results for your campaigns without paying anything extra.
Correct ad settings, delivery methods, scheduling and keyword rotation, will yield you the desired results.
Get your Adwords account up and running to get a head start with your business and driving web traffic to your website.
2017 will see a rise in the partially customized ads on a large scale.
Become the best in the industry by keeping in purview these basic points for PPC methods that will help you grow as a beginner.