Anyone can make money with affiliate marketing, I have said this before, and I will say it once again.
Anyone and I do mean ANYONE can make a decent income online.
6-figure style monthly-commissions is a game that requires some skill, yes, but making a decent income (probably enough to replace your full-time job) is more than possible.
I am currently in that phase, but just like you reading this, I want to know how to make "super affiliate" commissions.
For those new here, my goal this year is to make $10,000 a month online with my affiliate marketing business.
I am currently at the half-way mark, so there's work I've got to do hence why I decided to look into what the "super affiliates" are doing to be making $20K, $30K and often times more a month with their affiliate business.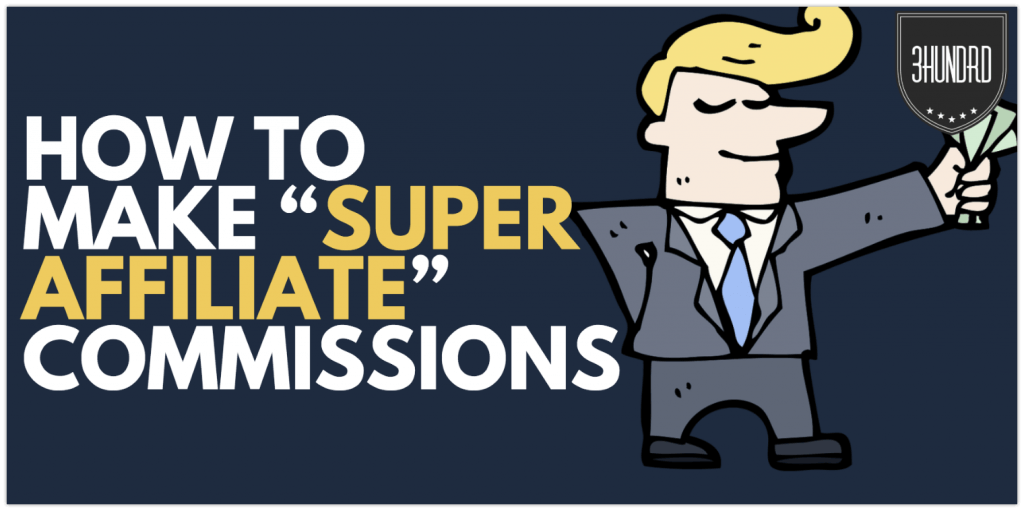 Do you think you can make $50,000 a month online?
I think we both can, but as with everything, you've got to have the right information as at that level, you are going to need to be operating at a very high standard to get there.
So, how can you make "super affiliate" commissions?
Let's find out…
High Ticket Items
Anybody that I have researched that is pulling in the six figures + a year is selling high ticket items; we're talking thousands of $$$ per commissions here.
Sadly, I received this advice a long time ago, but I never paid attention to it until now:
It may take more effort to sell a $1000 product than it does selling a $10, but it does not take 100x more effort.
John Chow shared this golden nugget with me a long time ago, and he's one of the most famous affiliate marketers out there that bank easily close to a million dollars each year from his blog and his affiliate business.
How can you sell big-ticket items?
You first are going to need a high-ticket affiliate program – or a product that has a high value to sell.
A perfect example of this would be:
Gold

Travel affiliate programs

Insurance brokers

Golf (a lot of money in golf)
Here's a fantastic list of 30 high ticket affiliate programs that will give you more than enough ideas on what you can promote to start earning "super affiliate" commissions.
I can't suggest something to you as I do not know your niche, your traffic and how well experienced you are selling things with affiliate marketing.
Recurring Commissions
This is a model that I absolutely love, and I have built my business (mainly) around recurring affiliate commissions.
I also have stuff that I promote that gets me a one-time sale, but whenever I can, I do try to go for recurring commissions.
I'd much instead sell a $49 product with a recurring fee than a $100 product one-time commission.
Again, I can not give you much information as to what you should pick as I do not know your niche, but here are some of the examples and affiliate programs that pay recurring commissions that I use:
*Keep in mind that I am in the "make money online" niche, so these items are picked with that criterion in mind.
Wealthy Affiliate
This is an affiliate marketing training course which I am always promoting on my blog and have been promoting it for about five years now (making good money with it as well).
It's free to get started with but the premium levels are a recurring monthly fee and as an affiliate, anybody I refer that stays on will keep earning me a commission for as long as they remain a member.
I have members in there from 2016 still making me an income every month two years on from when I first made the "original" sale.
Domain and Hosting Registrars
Bluehost, NameCheap, and GoDaddy are all fantastic choices and a perfect example of how recurring commissions (even if they seem insignificant) can add up over time.
As you can imagine, anybody who starts a website needs to have a domain and hosting package, and many people start a site with the hopes of keeping it alive and active for a long time.
As an affiliate for such companies, you can get recurring commissions every month (or year – depends on their billing structure), and yes, you will keep earning as the months go by.
NB: BlueHost does not offer this recurring fee with their standard "domain + hosting" package, but they do offer a $200 bounty for every new refer so that kind of makes up for it.
Grammarly
This is another tool I use myself and that I promote as well to my customers.
It is a grammar/spelling checker tool that you can install on your browser, and it cleans up all the grammar mistakes you are likely to make.
Again, this offers a "freemium" model where you can use it for free, but for the premium levels, it's a monthly (or yearly) fee. As an affiliate for Grammarly, you can keep earning with them for as long as the user stays on as a member.
I was going to give you another example here of recurring commission, but I think you get the point.
Let's look at some other ways "super affiliates" make jaw-dropping income every month.
Diversification
When you start researching "super affiliates," they are usually kind enough to publish their income reports on their blog to show others what they are doing and how much they make.
Two of the ones I like to follow are Pat Flynn and Mathew Woodward.
As you can see in their report, they make a lot of money from a diversification of products that they sell.
I too am trying to take this approach while still keeping Wealthy Affiliate as my top recommendation, but I have recently also started adding to the mix a drop shipping course, domains and hosting (as was previously explained) and other tools as well such as Grammarly, LastPass, and Aweber.
Affiliate marketing is a tricky business, and if you want to avoid having the sleepless nights when an affiliate offer closes down (and all your income disappears), I would suggest you diversify your income with multiple different sources.
I wouldn't say the more you have, the better, but it's also great to have a variety (even if just for the peace of mind).
Stepping Outside The Norm
Many start out with affiliate marketing targetting typical niches such as:
Health and fitness

Sports

Make money online

etc…
While these can be huge money makers yes, they are also super competitive.
My advice to you (if you want to make some decent commissions quickly) would be to look into building niche websites.
I have an excellent guide on that here "How to build niche websites", and I also give you a perfect example of how I started my "portable air conditioner review" website that is now one of my best earners (when it comes to ROI).
Your Own Products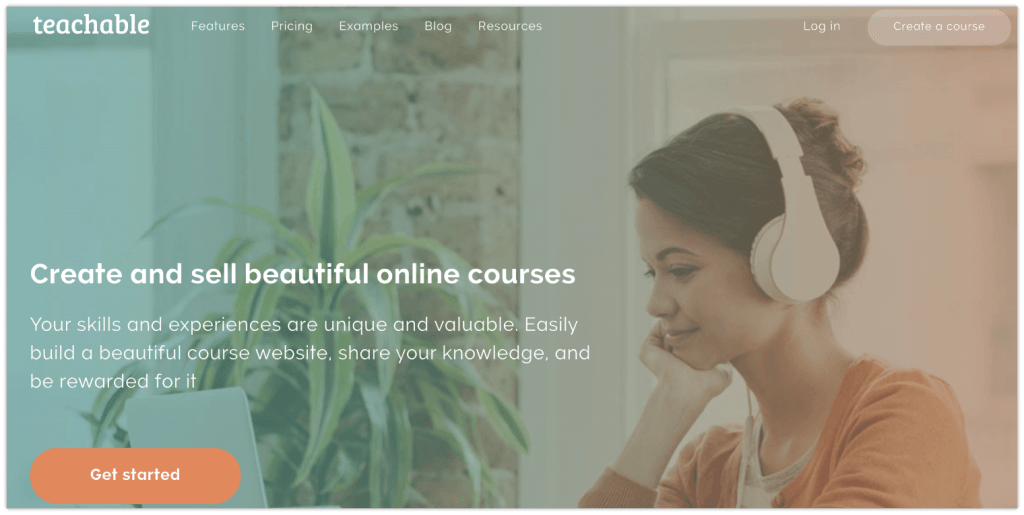 This may not be "affiliate marketing," but all the top guns in affiliate marketing are coming up with their courses and products that they sell.
This drastically helps you increase your monthly income as you are keeping a majority of the profits yourself.
I too am learning more and more about this space, and I will be launching a course (or an ebook) sometime in 2018.
Find out what you can offer as a course and see if you have enough material to fill up an ebook or even a course (use Teachable for that).
If you think you can do it and you already have an audience waiting for such material, then I would suggest you think about this deeply.
Still A Beginner? Not A Problem
These have been my tips (or rather my notes) as to how I plan on start blowing up my affiliate income with methods I have been learning by watching closely all the to "super affiliates" in the game.
As you can probably imagine, these are the pros, and maybe these tips are not "beginner friendly" per say.
If you are a complete beginner in affiliate marketing, then I would suggest you take this post and see what you can do with it – there's no reason to not do the things because you are a beginner.
However, you absolutely need to have the foundation set up right, and for that, I will bring up again Wealthy Affiliate.
It's the best training course there is on how to build an affiliate marketing business, and I would like nothing more than to see you in the training.
Once in – which is free to join – you can stop by my profile and leave me a message telling me you're in.
Hope to catch up with you soon – let's go after these "super affiliate" commission together.