What are the differences between PPC and SEO, and which one is better?

Any blogger who wants more traffic has to think about search marketing. Why?
Simply put, the more ways you can get people to your site, the better — and search marketing represents a powerful way to attract visitors.
The problem is, for many bloggers, there's only one side of search marketing that gets attention.
Rather than taking advantage of both pay-per-click (PPC) and search engine optimization (SEO) tactics, many bloggers hope for the best with just SEO — and that can be a big mistake.
Here's a look at differences between the two types of search marketing, their distinct advantages and when PPC is especially useful for building a blog's traffic.
If you're ready to harness the power of search engines to bring more people to your site, here's what you need to know.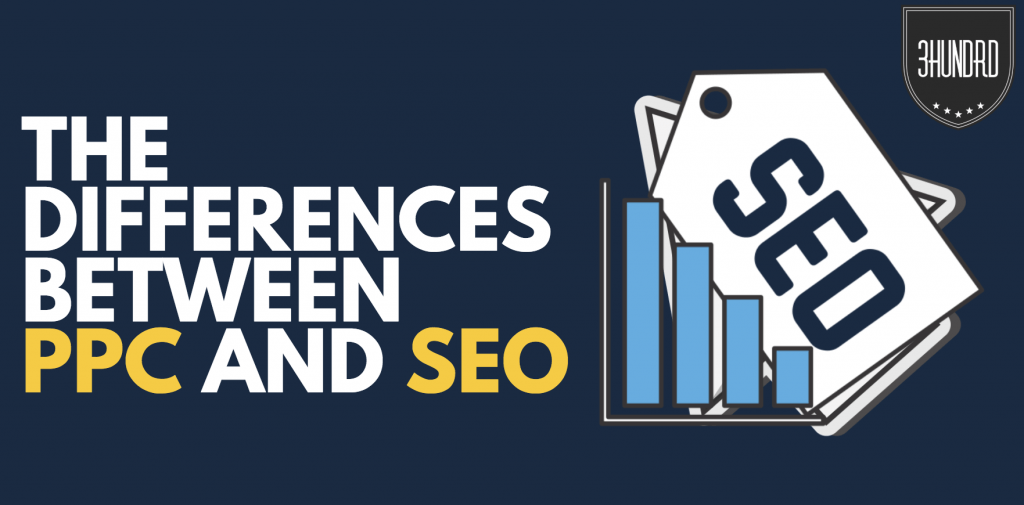 The Main Differences Between PPC and SEO
There are two main distinctions between PPC and SEO tactics.
Knowing where to invest your time and resources is largely about understanding the differences between these tools and knowing what best fits your situation, objectives and industry.
Costs:
Pay per click, as its name suggests, requires an upfront financial investment:
You pay a certain rate per click. SEO, on the other hand, is less about upfront costs and more about long-term effort.
With PPC, you pay to get immediate results.
With SEO, you focus on building the kind of site and online authority that organically positions your blog higher in search results.
Placement:
The other big difference between PPC and SEO is where they aim to get your site featured. PPC ads appear at the top of search results pages, above the organic results influenced by SEO.
Search results influenced by SEO appear within the natural listings on the search results page.
Why Many Bloggers Focus on SEO
While both PPC and SEO have advantages and disadvantages, most bloggers who care about search marketing focus on SEO.
Here are a few reasons why.
It's cheaper:
While SEO isn't free, it typically involves less of a cash outlay than SEO for the typical blogger.
Through a long-term commitment to building quality, keyword-optimizing content and web links, a blogger can rise higher in search results for better traffic. There's no direct charge for impressions or clicks.
It influences credibility:
While users still occasionally click ads, there's a large number who will skim over the paid links on search results pages and go for the organic results.
Paid ads are sometimes seen as less credible, while organic results seem trustworthy — as the search engine has, objectively, ranked them for users.
It can yield a higher click-through rate (CTR):
While, of course, there are exceptions, generally speaking, users are more likely to click high-ranking organic search results than ads.
It's sustainable:
While paid ads work when they're running, they stop bringing traffic the minute you turn them off. Organic search results, on the other hand, keep driving traffic well into the future, even if a marketing budget gets cut back.
For all of the reasons listed above, many people focus on search engine optimization (SEO) and its organic traffic potential. The problem? In doing so, too many neglect the power of its sister search tactic, pay-per-click (PPC) advertising.
What does PPC offer, and when is it worth the investment? How can you, as a blogger, know when PPC is worth using? Here's a look.
Why PPC Can't Be Ignored — What It Has to Offer
Whether you're a newbie blogger, a veteran blogger or somewhere in between, PPC offers you several advantages in terms of building traffic.
Here are some reasons why bloggers shouldn't neglect this tactic.
Fast results:
Developing high organic search results can take months or years. Developing visibility in paid ads, however, can give you a much faster return on investment.
As soon as you set up your campaign, ads can start appearing.
The immediacy of this placement results in traffic drawn more quickly to your site, and faster opportunities to test ads as well as results from landing pages, etc.
PPC saves you time by cutting through the waiting period of organic search.
More control:
Because PPC ads are paid ads, you have more control over them.
You can shape your message, create precise calls to action, add bullet points, pricing information, photos, etc. — all precisely as you want it to display to web users.
Higher conversion rates:
With PPC ads, you tend to get clicks from people who are actually interested in your content or products. This means a higher conversion rate than what you'd expect with SEO.
Laser targeting:
PPC also offers you a way to target your ads to specific audiences. You can target by keywords, days of the week, times of day, geographic locations, languages, devices, previous user behaviour and more.
Organic traffic can't give you this kind of laser-focused targeting power.
Situations Where PPC Makes the Most Sense
In looking at the advantages of PPC advertising, how do you know if it's right for you, right now? As a blogger, there are several situations where you could benefit from focusing on PPC.
Do any of these descriptions sound like you?
You're a new blogger:
With a PPC campaign, you can be on the first page for a specific search term right away. For a blog that's new and looking to get its name out there and build brand awareness, PPC is a smart solution.
With PPC, you don't have to wait to see search traffic; results occur immediately.
You need new leads now:
While organic search results tend to get more clicks, according to research from Enquisite, published at Moz, paid search clicks to convert 1.5 times more than organic clicks.
This means, for a blogger who's looking to turn visitors into subscribers, followers or customers, paid advertising can be highly effective.
You want to promote a limited-time offer or event:
Have an upcoming promotion or series you want to generate traffic for online? PPC ads let you drive traffic to that content for the amount of time you determine, in the way you determine.
If you relate to the descriptions above, it's time to look into PPC as part of your search marketing strategy.
With PPC, you'll be able to have more control and see results faster — key advantages when you want to promote a new site or a new product/event. At the same time, there's no reason to be either-or in your search marketing.
For the best results as a blogger, try combining both SEO and PPC strategies so you can build both organic and paid visibility.
---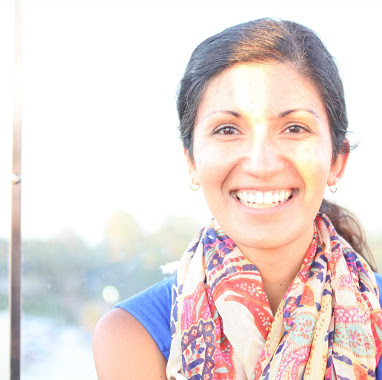 Author bio:
Shanna Mallon is a copywriter for Straight North, a leading Internet marketing agency in Chicago providing SEO, web development and other online marketing services.
She's also been a freelance writer since 2007.