Welcome to my TigerFish review.
A few weeks ago I published another review of a similar service – TranscribeMe – and since that post received a lot of attention and readers, I guess "transcriber jobs" are interesting for you all, thus;
I decided to see what their opportunities are out there (hence how I landed on TigerFish).
Sadly though – unlike TranscribeMe – TigerFish isn't the golden opportunity many make it out to me and I will give my reasons in this review.
To be frank about it; I really do not see it as a great opportunity for those who are looking to make an income transcribing online.
In this review I am going to show you:
What TigerFish Is
How it works
How much money can you make
How to get started
Things you need to be able to start (the shocker)
Some TigerFish alternatives you may want to check out
Are you interested in joining TigerFish as a freelance transcriber?
Read this review – I am sure you will reconsider.
What Is TigerFish?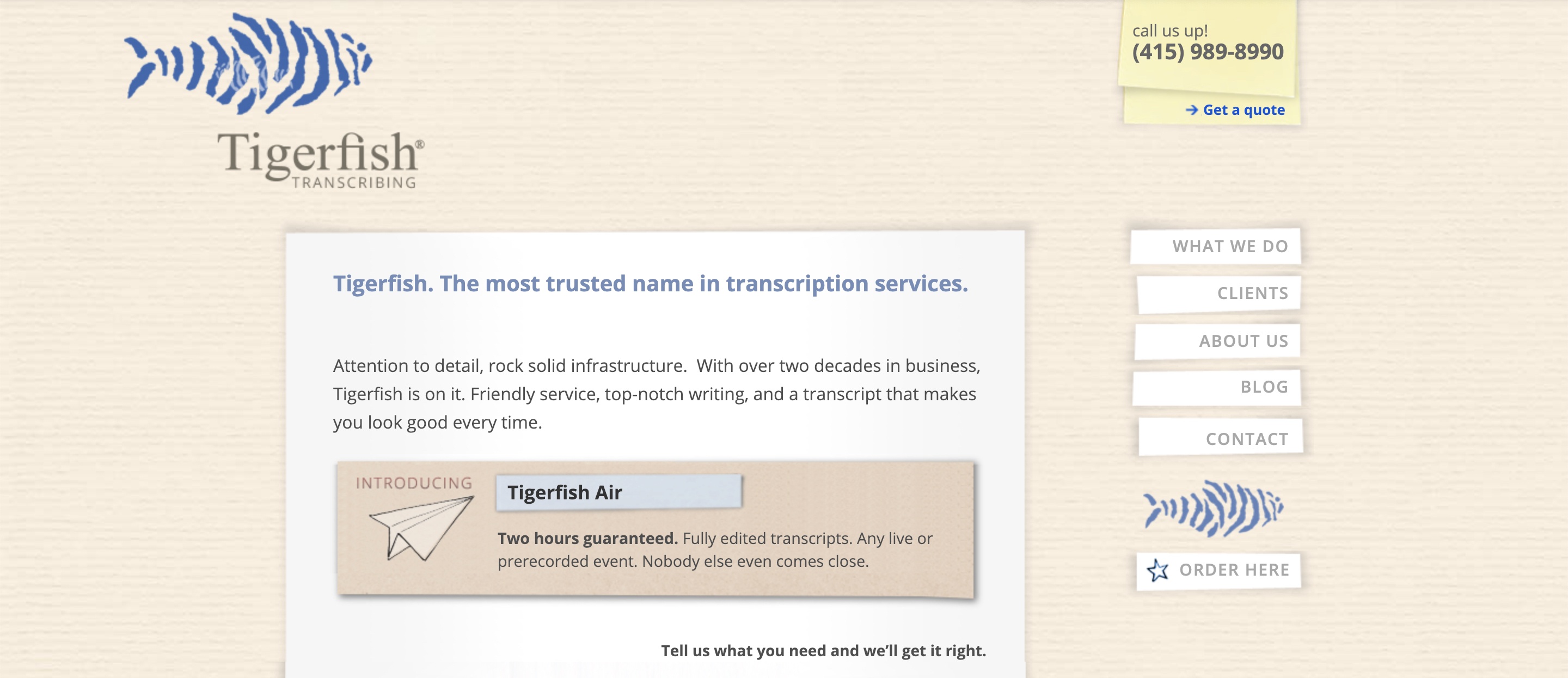 TigerFish is an online service that offers companies the service of transcribing video or audio files in text.
To do this, they "employ" freelance transcribers that will help them meet the growing demands for their service and of course; you – as the freelance transcriber – will be paid for your work accordingly.
How Does It Work?
Basically, companies need to sign up as "clients" on their website, submit their files and that's just about it.
After a new order has been created, the audio (or video) files will be transferred to the freelancers who will then complete the order and submit it for approval.
Very simple and very straightforward.
There also seems to be a big demand for this kind of service as more and more transcribe services are popping up online but truthfully;
TigerFish may just be one of the best at it as they have been around for some time and are not solely based online – they also have offices in New York and San Francisco so it's safe to assume TigetFish is pretty legit.
That's all great – you may be thinking, but;
Can You Make Money With TigerFish?
Yes, you can.
However; don't get your hopes up too much as there isn't much to get excited about.
Transcribing online as a "job" definitely does pay – but it does not pay well.
The current rates on TigerFish are as follows:
$0.005 per word transcribed.
While this may not sounds like much – and you're right, it isn't – these are the typical rates you can expect to earn from any other transcription service jobs online.
On average, I would say you can earn around $5 to $10 an hour with TigerFish.
Some pro (experienced) transcribers (who can work a little bit faster) report earnings that can maybe reach the $15 an hour mark.
Of course, this is nothing to live off, but to be fair; TigerFish never claims that this is a full-time income opportunity.
This is just another way one can earn money from home by turning their free time into a couple more extra $$.
Still interested in working with TigerFish?
Here's what you need to get started (and how to do it).
How To Get Started With TigerFish?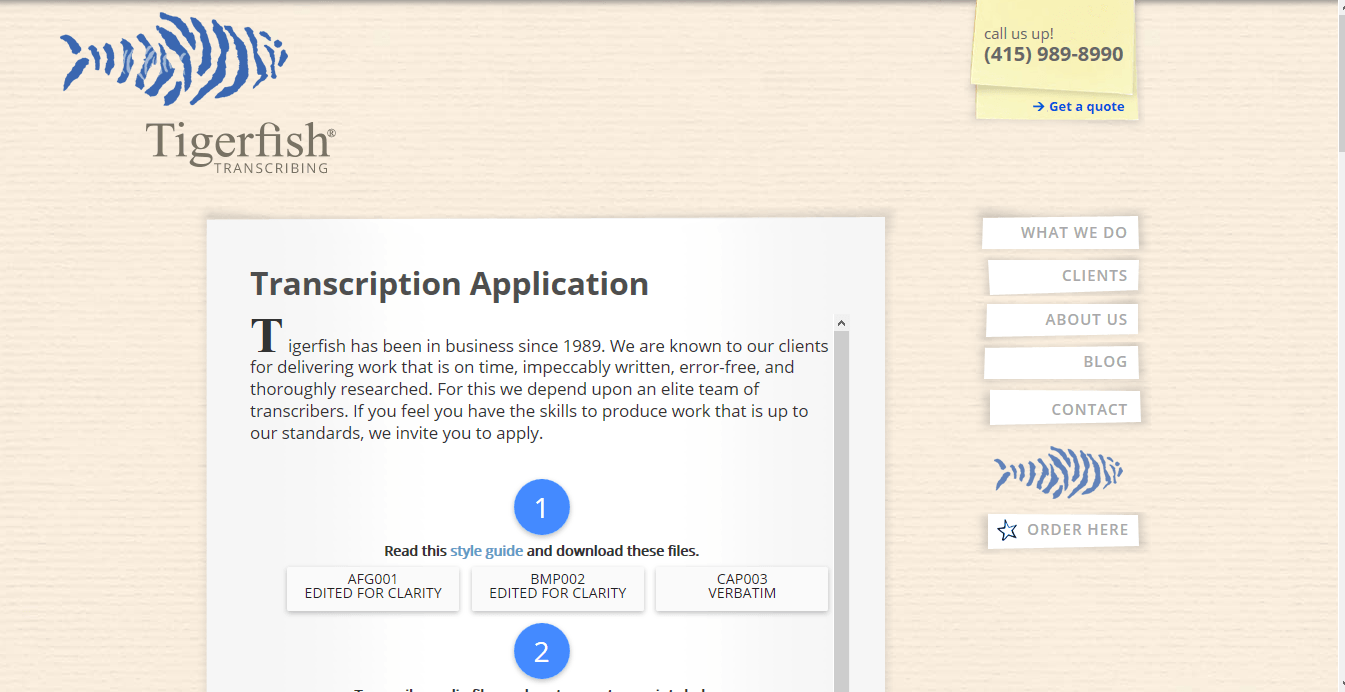 All you need to do to apply for a transcriber job is to visit the TigerFish jobs page and follow the guidelines first.
There's a detailed sheet of what you must submit there, and once you've applied, there's a couple of weeks of waiting time before you get your answer.
(If you don't get a reply, then it's highly likely you were not accepted).
One thing I must add here is the fact that TigerFish only accepts people from the United States so if you're not based in the states, then this is not for you.
(I suggest you take a look at TranscribeMe for more options if you are not a US resident).
It's also good to note here that you need to be 18+ to be accepted.
A Few (More) Cons About TigerFish That Stick Out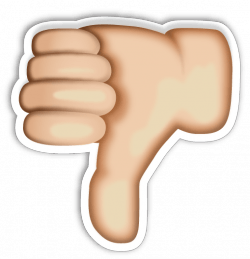 As I said at the beginning of this TigerFish review, I really do not see this as a worthwhile opportunity for you to make money online.
The shocker though is that you need to spend $200 to get started with TigerFish.
Yes – you've read that right.
If you want to have the opportunity of making $10 an hour, you first need to buy the TigerFish software that will run you a whopping $200.
This is a transcribing platform and software tool which you will need to receive jobs on and use to upload your text.
This was the deal breaker for me and I'm sure it will be for many aspiring TigerFish superstars.
You also need to have a Windows operating system for you to be able to access (and buy) this software so if you're using a Mac (or any other OS) – this is not the opportunity for you.
One more issue I see with TigerFish is their lack of transparency.
There really isn't much information on their website besides what I have mentioned above.
After doing in-depth research and investigating seeing what current and previous transcribers are saying; I still have no idea how or when you will be getting paid for your services.
TigerFish Alternatives + Better Ways To Make Money Online
As you may already know if you've visited my website before – I am a big fan of making money online and have managed to turn it into my full-time job.
The main scope of this entire website is to give you what you need to know to be able to do the same, but I have to say;
Transcribing jobs (such as TigerFish) are not the way to do it.
While TranscribeMe is a much better alternative to TigerFish, it's still not the best way of making money online, and it definitely isn't how I make money online.
I make money online by building passive income businesses which now fund my life as a solopreneur.
I discuss the various methods I use on this blog, but the primary breadwinners for me are:
Take a look at the above methods and see if these are something you'd also like to do. Either one you choose, I can assure you they offer much better returns than $5 to $10 an hour.
Alternatively, I also have a free 10-day getting started course that will show you all you need to know about making money online:
TigerFish Review: Closing Words
Thank you very much for reading my TigerFish review.
I hope this post has opened up your eyes to what you can expect from TigerFish and I also hope this post has served to prove that you too can have your own slice of the online money-making pie.
If you have any questions, be sure to let me know down below and since I have you here, I also recommend you jump on my email newsletter.
That is where I share all that I know and do to be able to make a full-time income online.