One of the more positive things about the COVID-19 pandemic has been the reduction in crime rates, particularly burglaries, while everybody has had to remain at home, working remotely.
That said, when the world opens back up again, these figures may once again rise due to the number of vacant properties throughout the working day.
To prepare yourself for a potential crime surge, it's a good idea to improve your home security to allow yourself peace of mind.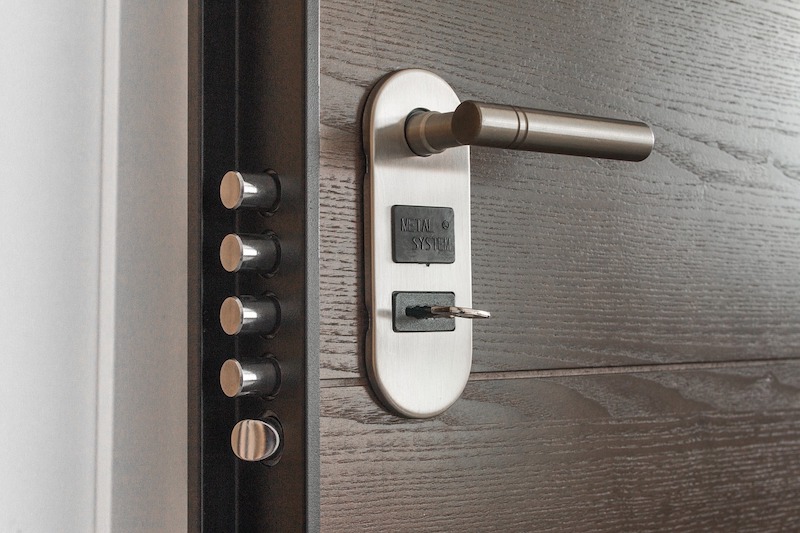 Changing The Locks
One of the things you do when you move into a new home is changing the locks on your doors.
However, a surprising number of people overlook their garage door in this situation, leaving themselves vulnerable to a potential break-in.
Seek help from one of the many garage door installation companies in your area and make sure your garage door lock is changed to the most secure possible in order to protect your home and give you that instant peace of mind.
Get A Guard Dog
If you've been trying to convince your partner that your family should get a dog, then playing the security angle might well help you convince them!
That said, a guard dog obviously has its practical benefits too and can act as a massive deterrent to potential burglars due to their menacing aura to anybody but their owners.
However, you – as its owners – get to enjoy all the benefits of having a dog, with the peace of mind that he or she is guarding your home while you're not there.
These are incredibly loyal creatures, so you can definitely trust a guard dog.
Outdoor Lighting
Burglars will be deterred by exterior lighting on a property as it eliminates the number of available hiding places for them to sneak in and out of.
Ensuring your property is well lit with motion-sensing lights is a surefire way to guarantee increased home security and a reassuring level of peace of mind.
Uplighters are a popular way to illuminate homes from the outdoors and can add an element of style, increasing your property's curb appeal in the process. Result!
If you're worried about all of this additional lighting upping your energy bill, then simply invest in solar-powered alternatives to keep costs to a minimum. 
Install CCTV Cameras
There are a whole host of smart-enabled CCTV home security systems available online that can give you that crucial peace of mind when you are away from your home for extended periods. Many of them can send instant notifications to your smartphone upon detecting motion, a doorbell ring, or suspicious activity.
You can also check in on them from time to time and see a live view from your home, just to take your mind off things.
Like guard dogs, CCTV cameras also act as a massive deterrent for potential thieves, making your home extra secure.
Hopefully, these tips will help you secure your home and give you that peace of mind you need when heading back into the office between 9 and 5 every day.