There has never been a better time for humanity to grab the life by the horns, look it straight in the eyes and say;
"I'm going to do this my way now".
Your freedom starts with your ability to make money and as I am sure you know by now; the internet provides the best opportunity to start building a life you want.
Today I'll be sharing with you what I think is the best online business to start from home.
At the time of writing, I currently have 6 online businesses that are making me money each and every day (some more than others) and this is what allows me to live a life free of the 9-5 grind.
Of course, I will only be sharing "from-home businesses" that I have used and found that work – there might be other opportunities which I will not mention here, but to keep this legit; I will only tell you about what I know.
So which is the best online business to start from home?
I have four methods for you:
Affiliate Marketing.
Dropshipping.
Personal Branding.
Freelance (agency) business.
When it comes to what I consider "a business" – I mean things you can work on (from home) that give you the ability to work from anywhere you'd like and every single cent you earn is tied to you.
Just to be clear; stuff like making money with surveys or other such methods I will not discuss here as I do not see them as a "business" really – more like a part-time job.
NB: I also have some guides on how to earn a side-income with surveys if you'd like – but this is just going to focus on online businesses you can literally run from home.
I'm going to start with my least favorite and work my way up (or down) to what I think is the best online business you can start.
Ready? My least favorite is…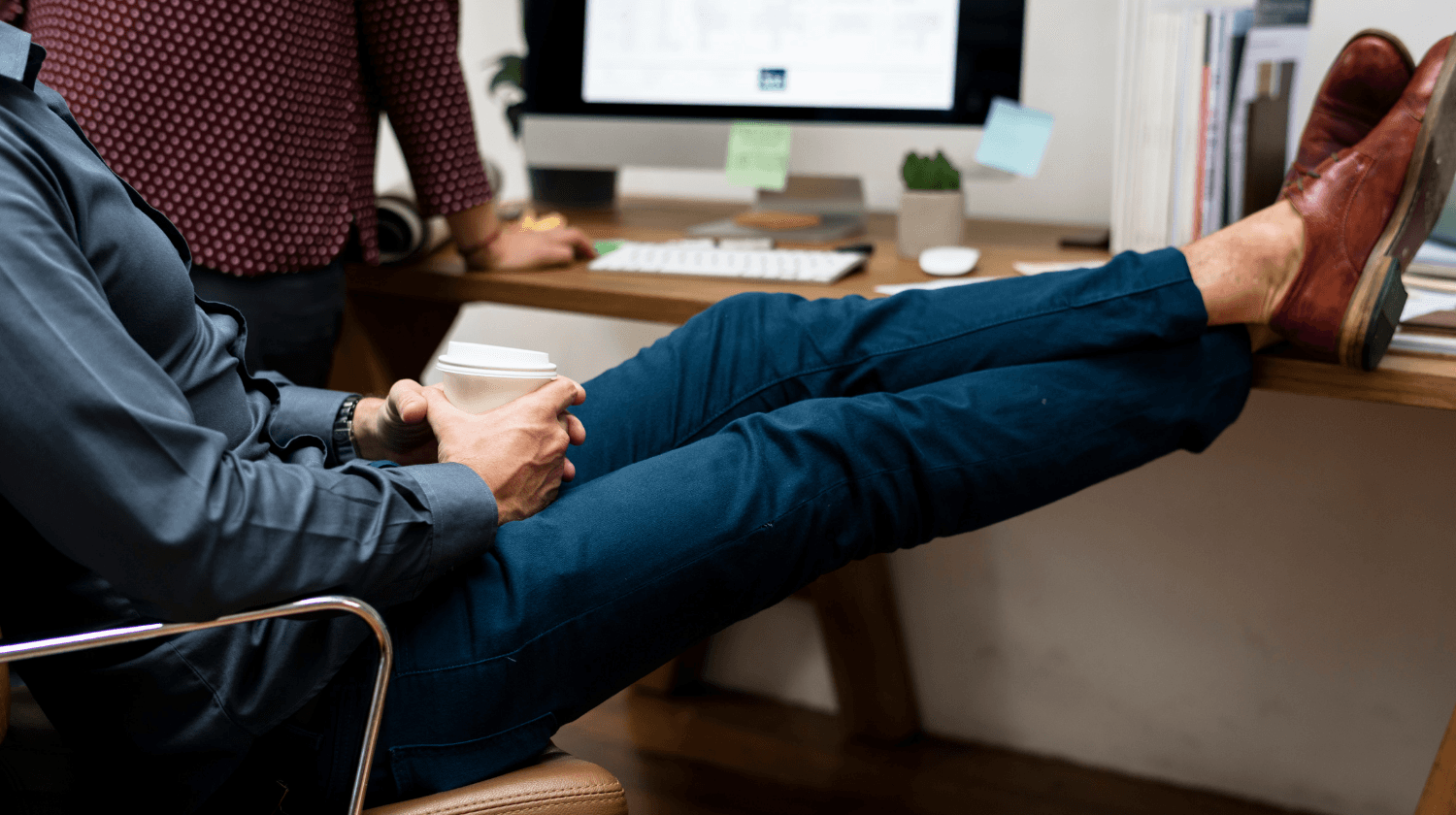 Freelancing
I hate freelancing – I really do.
I'm only mentioning it here because when I was starting out, this is what I was doing to start generating revenue online and yes it does make money.
Personal opinions aside – freelancing is a great way to start building your online business.
You can freelance in various different areas and you can start building your business which yes; can be incredibly profitable once you have established yourself as a go-to freelancer.
I know guys who make $10,000+ with just freelancing so there is definitely money to be made here.
The best thing about it is that there are many ways you can get a foot in the door but the first thing you need to do is figure out what service you'd be offering.
Here are some of the most common / high-paying ones:
Copywriting
Facebook Ads management
Social media management
Graphic designers
etc….
I used to do SEO freelancing in the past so that might be something you'd like to consider.
One tip I will give you here is to not start off charging too much – you first need to charge less than you are worth.
Once you have built up your customer list and your portfolio, you can then start increasing the prices and working only with top-tier customers.
Here are some guides on how to get started with freelancing (and make a good business out of it):
Personal Branding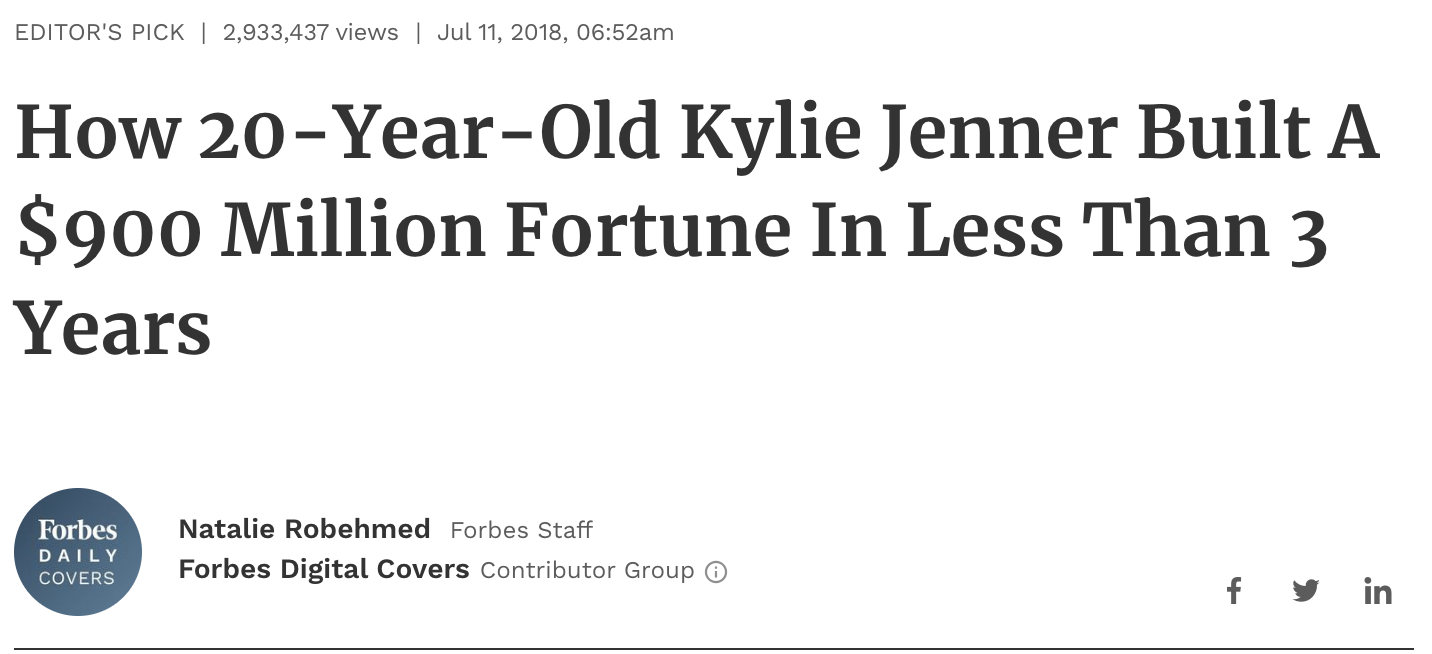 What if I told you that being paid just for being yourself is not something that only the Kardashians can do?
Personal brands are a recent phenomenon and they are blowing up everywhere.
What is a personal brand?
You – you are the brand & you need to get people enticed and excited to check out what you're all about.
Let me explain, let's just say you are really into makeup/skin care.
You can start a Twitter account or a YouTube channel sharing your skin care methods, tips, hacks, tricks and so forth.
People will then start following you – not the products you recommend – and you can then monetize your audience by offering them products, creating your own courses, skin care routines etc.
I am currently in the process of building my own brand on Twitter and I have crafted a small yet loyal following of ~1300 followers who tune in to catch my SEO tips and absolute random life rants.
All you need to remember with personal brands is that people follow YOU.
While you do need to know what you are talking about – you also have to be entertaining with some hint of a personality.
Here are some excellent guides on how to build a personal brand:
Dropshipping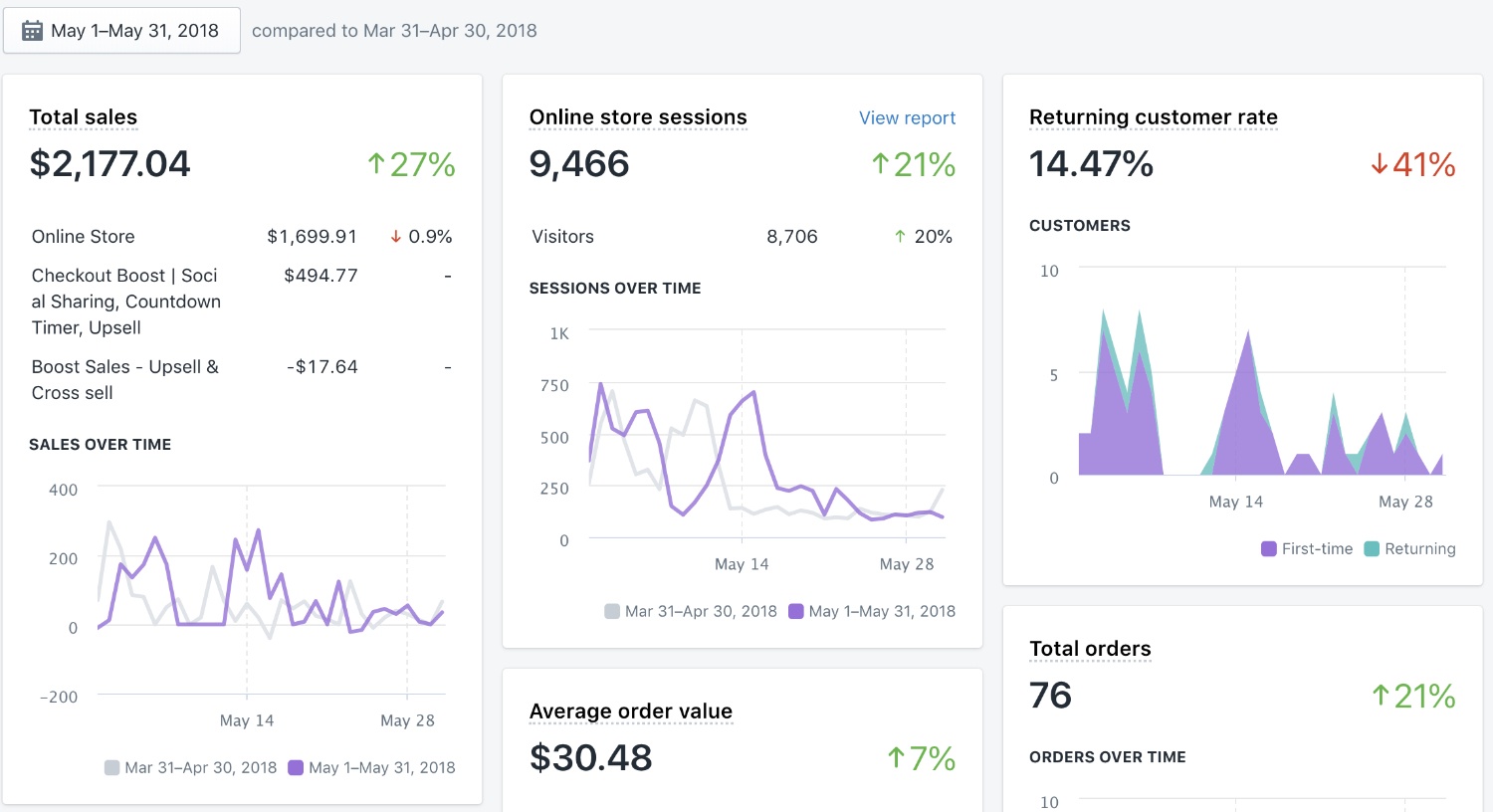 Now we're getting into the big earners here and my second favorite business-model you can start from home is dropshipping.
Basically, this involves outsourcing products from China and shipping them to your customers (with a markup profit) in the US.
It may sound complicated but trust me; it really isn't.
In fact, it is all automated and all you have to do is drive traffic to your e-commerce store.
Of course this is just a brief introduction and you're going to need a lot more information about that but fret not;
I have plenty of great guides (that also show my income from my dropshipping stores) available.
If you're interested in getting started with this model, you can take a look at my guides here:
Affiliate Marketing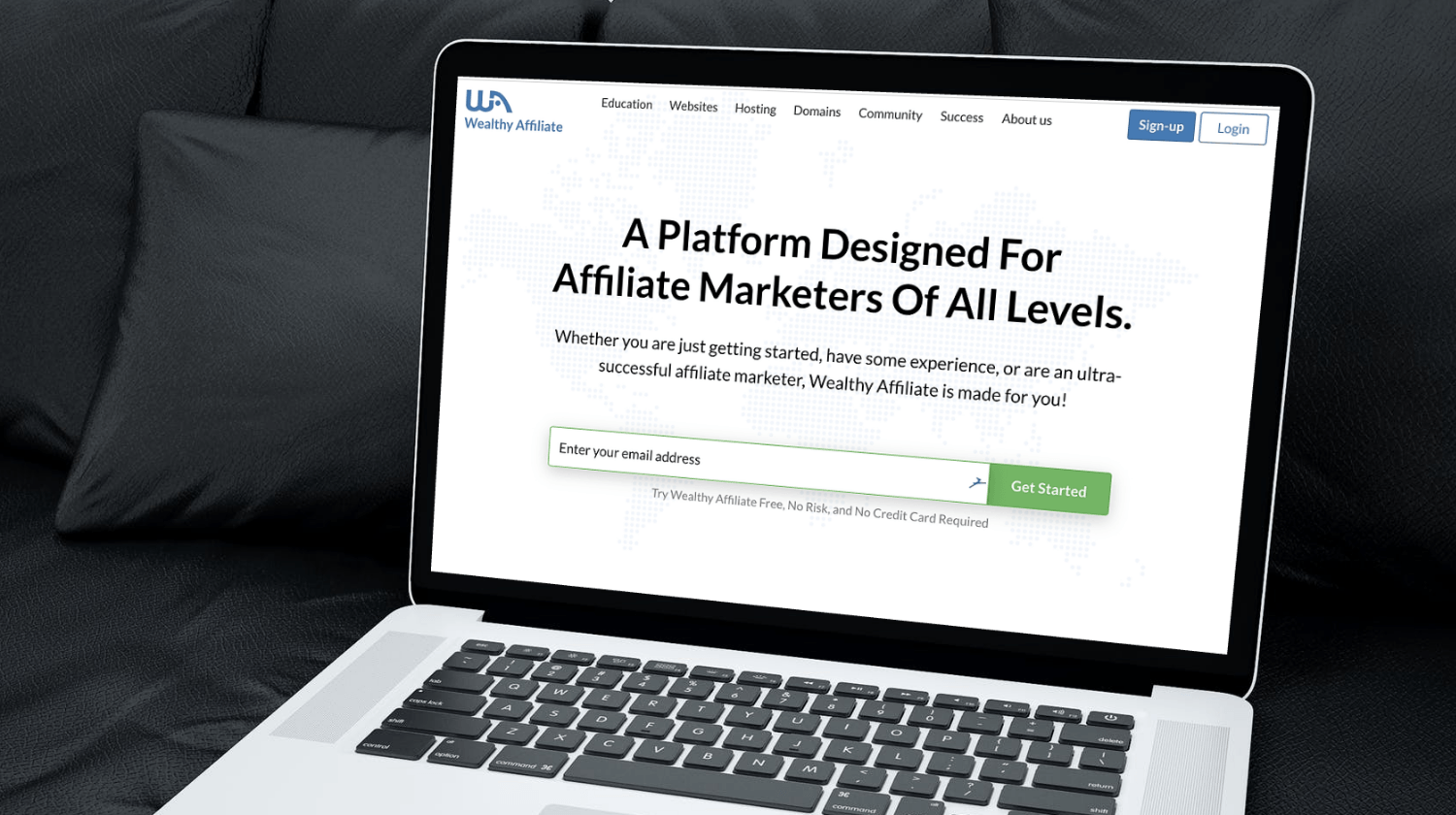 I've often referred to affiliate marketing as the holy grail of making money online and I stand by it;
Affiliate marketing is by far the best online business to start from home.
There simply is no better option than this – in my opinion.
Free/cheap to start
Unlimited earnings potential
Can work from home (or anywhere in the world)
Affiliate marketing is the business model where you sell products created by others for a commission.
It's not easy – in fact this probably is one of the hardest ways to make money on this list but it is the most profitable.
I currently own 5 niche websites which make me money without ever having to work on them – the only affiliate marketing website that requires my daily attention is the site you are reading right now.
There's so much to be said about affiliate marketing and things you need to know so I also have a free training course for you which I will tell you about soon but before I do that, here are some of my best affiliate marketing guides that I have available:
How To Start An Affiliate Marketing Business From Home
As I said, affiliate marketing is not easy – but you'd only be making it harder for yourself if you do not know what you are doing.
That is why I want to bring your attention to the absolute best training course available to teach you how to do it right and that is;
Wealthy Affiliate is where I have learned all that I know today that has allowed me to build multiple online businesses across many different industries and you can get started with it with a free membership plan.
Now it's also good to note here that for this month only, I am also offering a special bonus to all students who go premium inside Wealthy Affiliate.
Not too long ago I created my very own course, which is the Affiliate SEO Mastery course where I share all the SEO methods I have used to quickly rank my websites and start earning money with them via affiliate marketing.
That course sells for $97 but I am willing to give it away for free to all those who take the plunge and join Wealthy Affiliate premium membership for only $19.
To recap;
For $19, you will be getting the best online education in affiliate marketing the world has ever seen (you can quote me on that) and also a free $97 SEO course showing you the methods I have used to earn over $100,000+ in affiliate commissions.
Interested?
Check out my Wealthy Affiliate review first, see if my bold claims hold up and then join on a free starter membership – if you like what you see; then go premium.
Once you do, you will be automatically added to the Affiliate SEO Mastery course.
https://www.youtube.com/watch?v=OfGIyg1H5sc
Closing Words
I really hope this post has given you a few options on what I think is the best online business to start from home.
You are the lucky ones – this really is the best time ever to start something and the opportunities are there,
What I have shared with you above is what I know to be true because this is what I have used to make my money and free myself from the chains of the mundane everyday life.
If you want to see what I do and the results I am currently getting – you can also check out my free "getting started guide".
I'll leave you to it.
Christian Lee.