Today, we are discussing "affiliate marketing web-hosting" or to be more precise;
Which is the best hosting for affiliate marketers?
As I'm sure you know, getting a "hosting" package is a MUST when you are trying to do business online as it's what actually what keeps your business "online".
Although there are plenty of high-end premium hosting services you can use, as an affiliate with a small-to-medium-sized affiliate website, you can get away with just about any basic hosting package there is.
(You may want to upgrade for better speed once your site has reached mega-success, but for "starting" out, a basic hosting plan is more than enough).
Today, I am sharing with you two hosting options (one of them being free) which I use daily that you can use to start your affiliate marketing business.
Both of these have:
Adequate speed
Ability to handle hundreds of thousands of visitors and
Cost next to nothing (as I said, one of them is *free)
If you're an affiliate marketer looking for a great hosting deal, this article is for you…
(For the record; there are plenty more options you can choose from than just the two I will be talking about below, I'm just sharing what I use and what I know works well)
Let's get started…
BlueHost Hosting Plans (The Standard)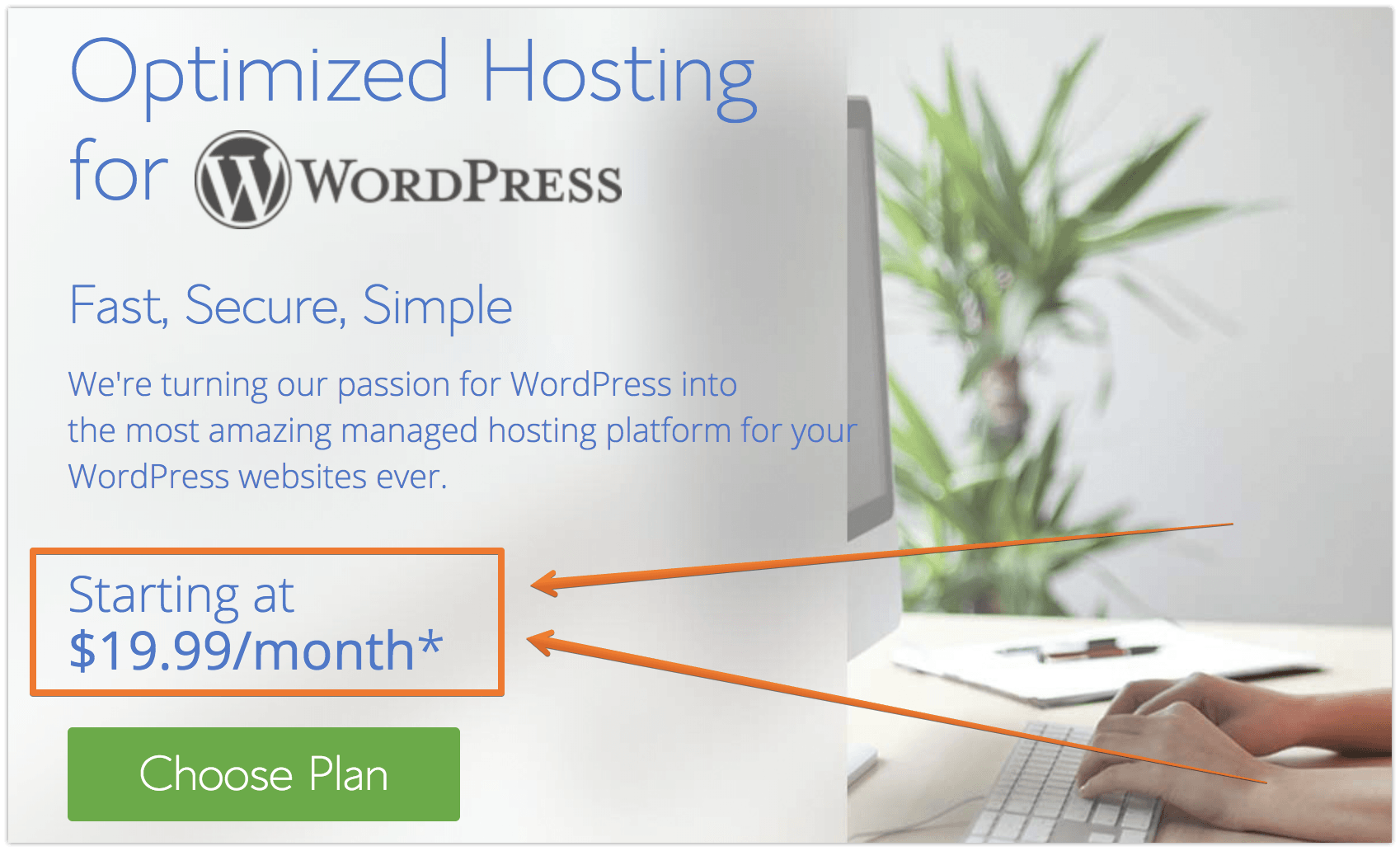 BlueHost is a great option for anyone starting an affiliate website today.
It's a hosting service that is loved by many affiliates and it's the go-to choice for beginners for many reasons:
One of The Most Established Hosting Providers:
If you did some research about hosting providers, I'm sure you've come across BlueHost already.
It's one of the most-talked-about and most established hosting providers and it's used 9and loved) by many "beginner affiliate marketers and website owners).
Over 2,000,000 Websites Hosted
According to their recent statistics, BlueHost currently hosts over 2,000,000 websites online – which is a clear sign they must be doing something right.
99% Up-Time Guarantee
One thing you do not want when you are running an affiliate marketing business is your website going down.
Website down = no income.
BlueHost guarantees 99% uptime, but to this day – I've never had one of my BlueHost sites go down and I have sites which have been hosted with BlueHost for 3 years.
Anti-Spam Solutions Built In
As a web-owner, you will immediately realize the sheer amount of volume of spam you get. Luckily for you – BlueHost has built-in anti-spam solutions which prevent spam from finding you and hitting your site/domain.,
Security Features Built-In
Secure IPs, SSL, & SiteLock protection – these are all included with BlueHost's basic/starter hosting package.
30-Day Money-Back Guarantee
Not happy with how your site is performing hosting-wise?
Fret not – BlueHost offers you a 30-day money-back guarantee if you find that their services are not as great as I'm suggesting they are.
Easy On-Click WordPress Set-Up
if you're going to build an affiliate website – build it on WordPress. It's by far the best and most reliable platform you can use.
While it's also relatively easy to launch a WordPress site from scratch, if you get your domain and hosting from BlueHost, you get easy on-click WordPress set up and integration.
Next up,  I want to share with you another personal favorite of mine, and that is…
Wealthy Affiliate (Free Web-Hosting For Affiliate Marketers)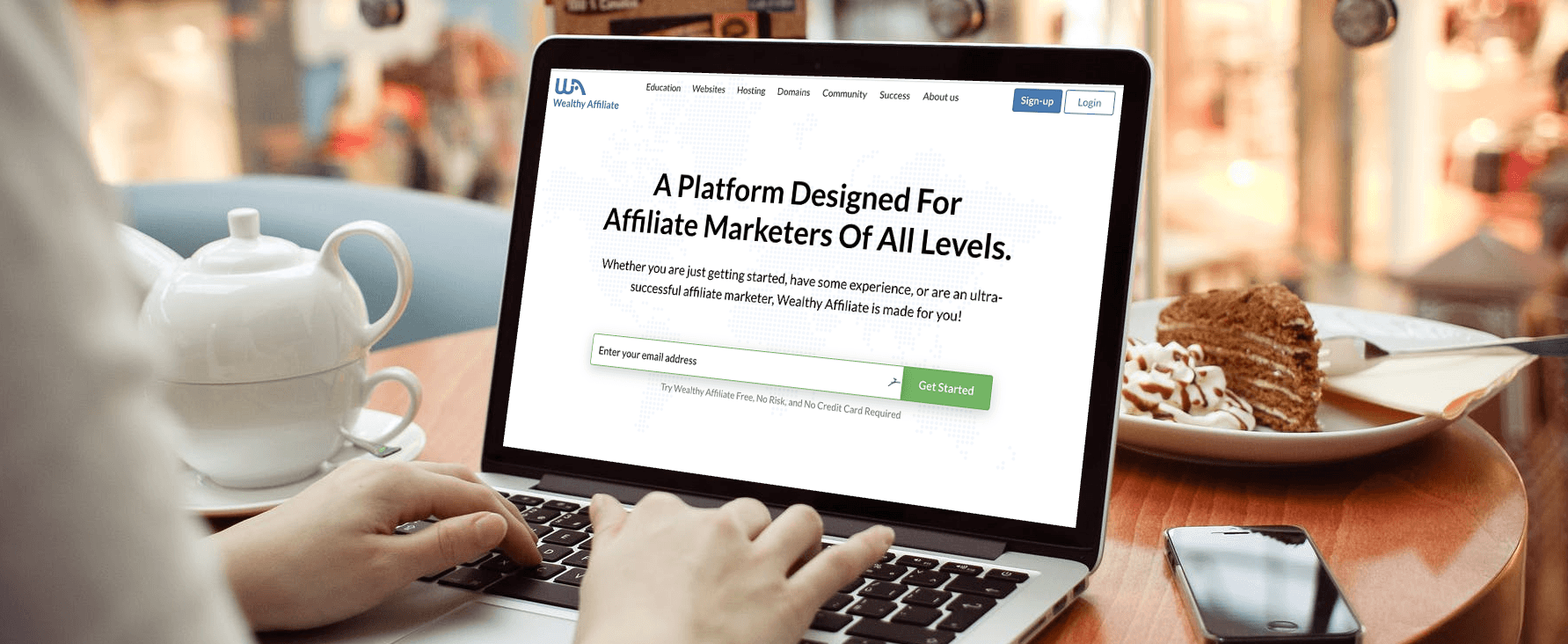 I talk about Wealthy Affiliate often here and for good reason to – it's just the perfect resource for affiliate marketers.
WA is not just another hosting company either, but they just offer free hosting to all affiliate marketers who become premium members as an added bonus.
Yes, you've read that right; you get free premium hosting – up to 50 websites – when you become a premium member at Wealthy Affiliate.
Why is Wealthy Affiliate perfect for affiliates?
WA is an all-encompassing affiliate marketing hub that gives you the ability to connect with millions of other affiliates and leverage their collective knowledge to help you build your own online business.
I too am a product of Wealthy Affiliate's training and it's thanks to it that I am sitting here today writing this message for you (instead of pushing papers in some dingy 9-5 office).
Apart from the world-class training, free hosting and access to the community of 1,400,000 affiliates, you also get:
A free keyword-research tool
A free article writing tool
A free hour-long webinar every Friday (+ access to the 100s already recorded)
A safe, spam-free experience where you can earn while you learn
and so much more.
If you want to find out more about Wealthy Affiliate, you can read my official 2019 review or you can also check out the Affiliate Starterpack – which is a bundle of courses (WA included that I'm currently offering.
BlueHost Hosting vs Wealthy Affiliate Hosting: Which One Is For You?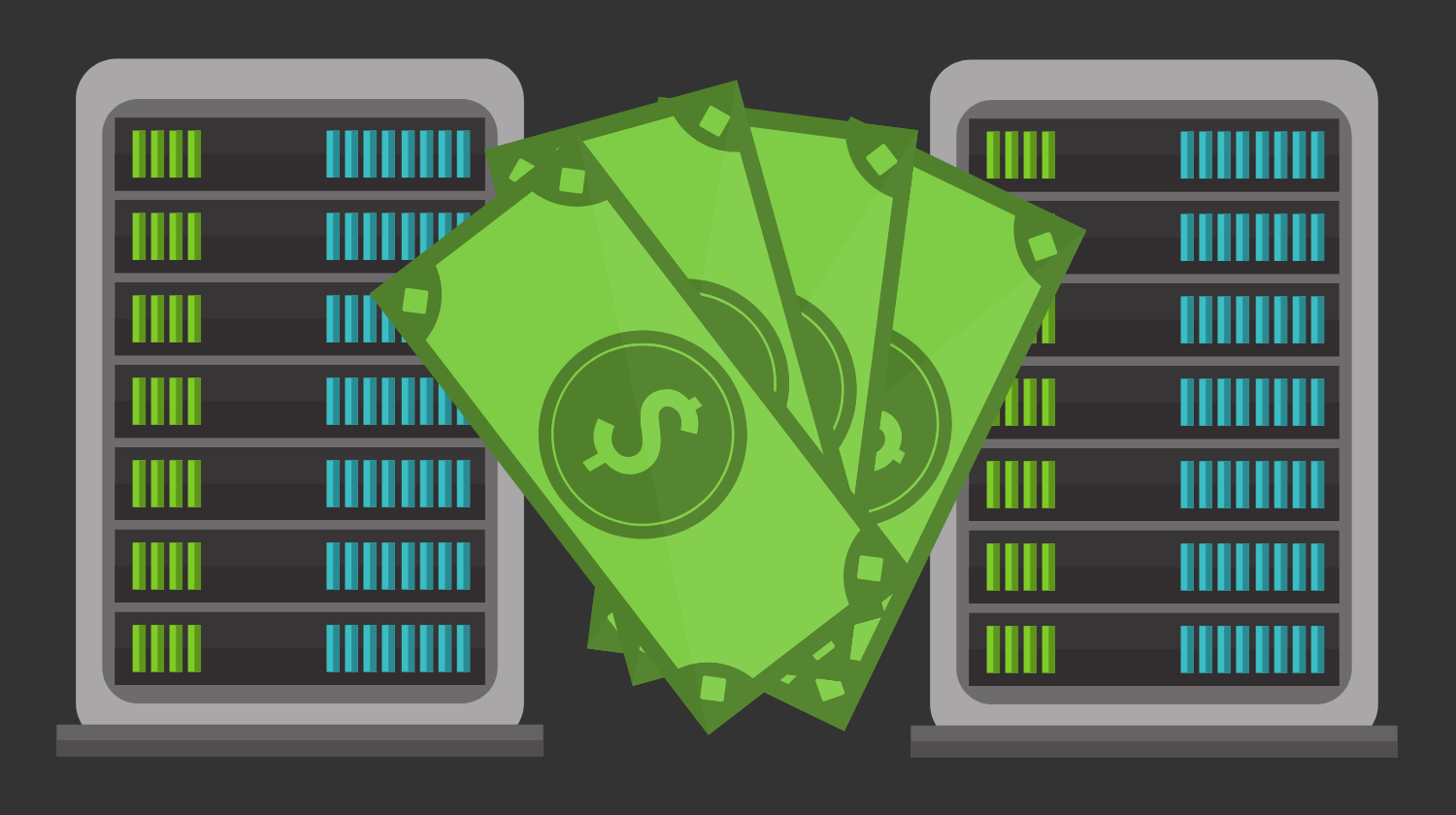 As you can probably tell already when it comes to hosting my affiliate website, my obvious choice for this would be Wealthy Affiliate since it offers free hosting for up to 50 websites.
On BlueHost, you're going to need to pay $250 a month compared to the $49 ($19 for your first month) you have to pay to Wealthy Affiliate to access the premium hosting plan + all the other benefits listed above.
"But I don't need to host 50 websites" – you may be thinking.
You're right – nobody needs 50 websites but I do have 10 of my affiliate sites hosted on there which alone is pretty damn good and it saves me a good amount of money.
As a beginner with just one website, BlueHost may be the better choice for you so if you just want to start a simple one-time affiliate website, BlueHost is the one you should probably go for.
The only issue with BlueHost is that you do not get access to all the training, resources and benefits which Wealthy Affiliate offers.
If you want to go about it your own way – or maybe you already know how to make money with an affiliate website, then BlueHost is for you.
With that said; I do recommend you try on the Wealthy Affiliate free trial as well while you're at it so at least you get to see if there' something you can learn.
If this is looking like a push towards joining Wealthy Affiliate you are right; I do think it's the best choice here but of course; not all marketers have the same needs.
It's up to you to make your own mind up now.
[thrive_leads id='7156′]
5 More Hosting Providers (Alternatives)
To close this off, and just in case the two recommended providers are mentioned above did not pique your interest, here are 5 more affiliate-friendly alternatives that you can look into.
While I have not yet tried them myself as I'm quite happy with BlueHost and Wealthy Affiliate, these are a few (of many) that are also very popular with beginners getting started.
NameCheap
GoDaddy
HostGator
SiteGround
WPEngine
Closing Words
Which is the best hosting for marketers?
My vote would be Wealthy Affiliate first, BlueHost second.
As I said, there are plenty other hosting platforms that you can use but I'm just giving you my honest opinion from my own experiences.
Got any questions?
Be sure to leave me a comment down below and I'll be sure to answer you as soon as possible.
In case you are new to web hosting and affiliate marketing in general, I also suggest you get on my email list to see what it's like to run an affiliate marketing business as a solopreneur.
Talk soon.