Is WordPress good for affiliate marketing?
That is the question I want to answer for you all today and for the impatient ones, let me give you a quick and direct answer.
Here is my verdict:
WordPress is the best website creation you can use to build a thriving and sustainable affiliate marketing business online.
Actually, not just affiliate marketing, I'd even say that WordPress is the best site builder/content management tool that you can use in general.
There simply is no better option and I guess I am not the only one since WordPress powers 30% of the entire internet.
Now that you have your answer let me dig a bit further into this and find out WHY do I think it's the best option.
Why Is WordPress The Best Option For Affiliate Marketers?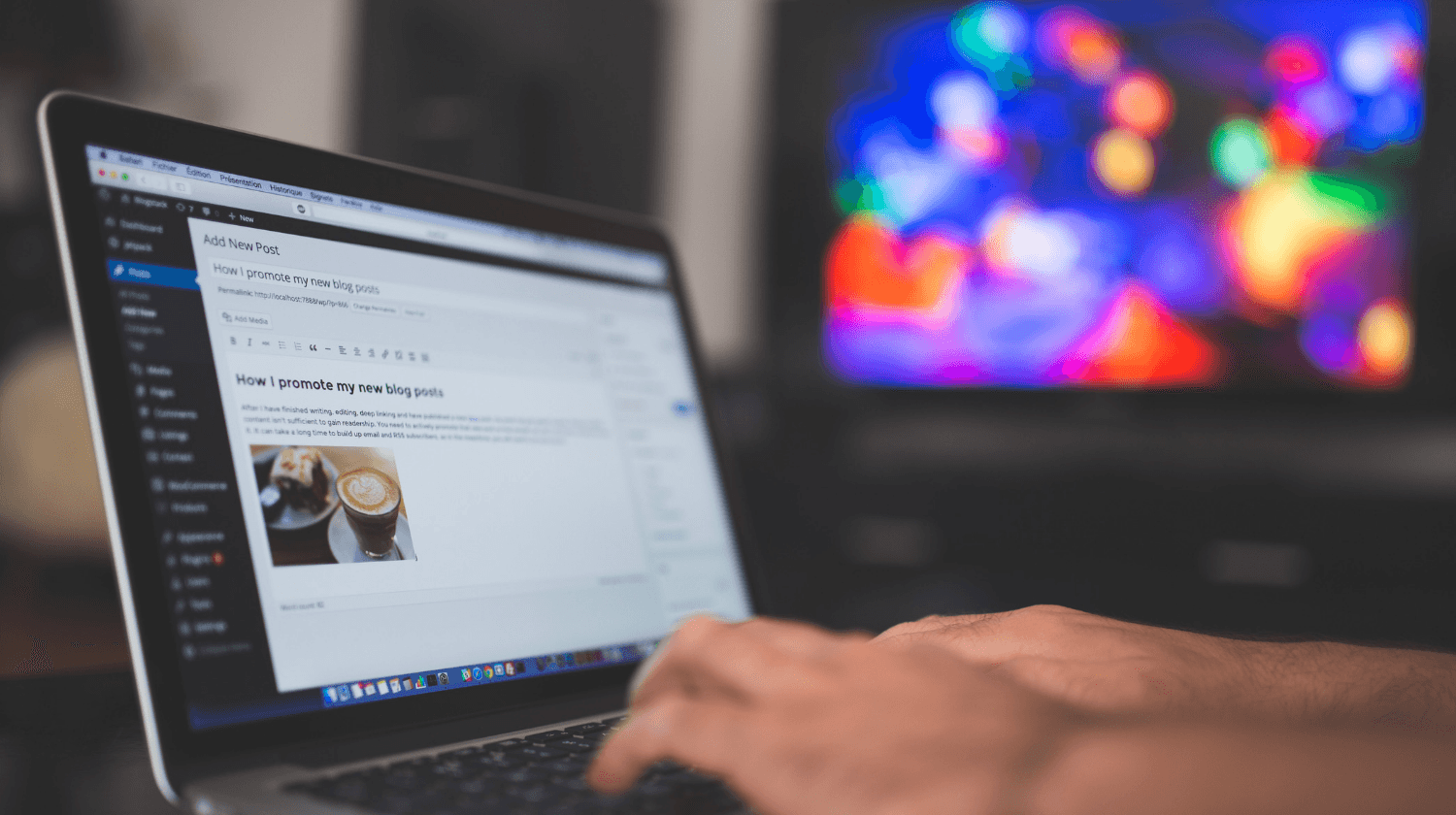 WordPress is the best platform anyone can use because it's built with the beginner in mind.
It has given the opportunity for anyone anywhere to start up a website, and the best thing about it is that it's free (not entirely free – but I will explain this further down below).
For affiliate marketing purposes, you also have the added benefit that Google just loves WordPress websites.
Just about every affiliate marketing website you land on via Google you can rest assured that it is a WordPress website.
This is because the main benefit of WordPress (even though it can do so much more than that) is the fact that it's a content first / content optimized web platform and of course (as you may know already);
Google loves content.
I won't go into much detail about this as I also want to show you how to start your affiliate marketing website with WordPress soon but here are some other benefits that prove further it really is the best option – without a close second anywhere near.
The 1000s of WordPress Themes
How your WordPress website will look is determined by the theme you install on it.
Typically, any new "WordPress website" installation will also come with free themes pre-installed which you can then keep or replace.
Even though there are thousands of free themes available, there are also entire marketplaces (such as Envato and ElegantThemes) where you can buy a premium WordPress theme.
If you're just starting out with affiliate marketing – then I suggest you stick with a free theme at first as they are more than capable of looking great and function even better (although at some point, switching to a premium theme would be a good idea).
The WordPress Plugins
Not only themes, but there are also thousands of different WordPress plugins you can use to fully beef up your affiliate marketing website.
These can be found on the WordPress Plugin directory and you can install the ones you need with just a click of a button.
Here's a great big list of WordPress plugins that you can use but I suggest you don't overload your site with plugins from the get-go and just install the necessary first.
These are:
All In One SEO
AntiSpam plugin (any)
Google XML Sitemaps
PrettyLinks
Those are just the basics that I use – there may be better, but the above plugins have served me well these past 5-odd years.
Full Control
WordPress is entirely open source and you can run/access your website anywhere and at any time.
If you're gunning to build an affiliate marketing website so you can have the freedom to work from wherever you want in the world – which affiliate marketing definitely does deliver that – WordPress is by far the best option.
Powerful Systems
Unlike the WordPress alternatives we'll mention below, there really is no restriction on what you can do with your website.
There's nothing more flexible, more adaptable and more powerful than a WordPress website.
It's Free!
Yes; WordPress – as a platform – is 100% free, but this does need some explanation.
There are two "WordPress" types:
WordPress.org
WordPress.com
What you want to use for your business is the WordPress.org version.

Both are free, but WordPress.com only gives you a subdomain, for example;
yourwebsite.wordpress.com
Worpdress.org – which you'll often get with any web-hosting package you buy – can be set up on any domain.
Domain registrars such as BlueHost even give you the option of 1-click WordPress installations with your domain and hosting package meaning there are no setups involved – getting a WordPress website is literally just a one-click procedure.
How To Start Your Affiliate Marketing Website With WordPress
If you want to get started with affiliate marketing, you are going to need:
A domain and
A hosting package.
As I said, BlueHost is one of the best registrars out there, but I am about to share with you what I think is the best option for affiliate marketers to use.
That is the SiteRubix platform.
SiteRubix is a website builder that plugs into WordPress and in a matter of seconds – yes seconds – you are going to have a fully functional WordPress website ready to start earning you money.
What is also great about SiteRubix is that it is powered by Wealthy Affiliate – an online community of affiliate marketers where you can learn all about how to make money with your WordPress blog.
You can get started with SiteRubix here or better yet, you should check out my Wealthy Affiliate review which if you decide to join through there, will also give you access to the SiteRubix website builder (+ a few special-bonuses of my own).
How To Make Money With Affiliate Marketing & WordPress
Now that you have your sexy new WordPress website all set up, let's now see how you can use the robust functionality of WordPress to drive in traffic and convert them to your affiliate marketing offers.
Of course, this is a whole other guide in itself, so I won't go into much detail on how to make money with WordPress here, but I do have a lot of guides on that will show you how to do precisely that.
Of course, I'd also invite you again to check out Wealthy Affiliate as it's where I learned all that I know and it's thanks to the training (and websites) provided in there that I now have a full-time affiliate marketing business.
What Are The Alternatives?
This post was all about answering whether WordPress is good for affiliate marketing or not and I think I gave you a great answer here.
Do not look elsewhere if you want to build an affiliate marketing website as you'd just be shooting yourself in the foot.
WordPress is the absolute king-pin of website builders.
There are other options such as Ghost, Google Blogger, Wix, Medium and others but none of these websites give you:
Full control over your content.
Unrestricted freedom to do as you please.
The ability to fully "own" your content and
All the other WordPress benefits I discussed above.
If you want to look for an alternative then so be it – you can check out the resources mentioned above but I highly HIGHLY recommend that if you're going to do affiliate marketing;
WordPress was, is and will (probably) forever be the best option for you.
My Final Words
Thank you for reading my post, I really hope this has proven once and for all that in fact WordPress is the best option for affiliate marketers, and I wish you nothing but the best in your endeavors.
As a final note; I also urge you to just give WordPress a try, if you don't like it (or affiliate marketing) then you can move on to something else (although I doubt you'd want to).
Oh, and by the way;
If you are interested in learning how I was able to build my affiliate marketing business, a thriving e-commerce store, create my own SEO course and also build a 4,000+ email list after years of failures, be sure to check out my getting started guide here.
Talk soon.
Christian Lee.