I have been using Aweber for the past 3 years or so, so I am surprised as to how I managed to let all this time pass without doing a thoroughly researched Aweber review for all my readers.
If it's the first time you're hearing about Aweber, then let me first tell you what this "tool" (if I may call it that) is all about.
Aweber, is an email marketing tool that will allow you to do one of the hardest, yet most profitable and highly sought after technique in affiliate marketing and that is; building a list.
Building your list, as it is often referred to simply means collecting email subscribers from your readers. There are many ways one can do that and while we will touch on that in this Aweber review.
You can see a detailed guide on how to get subscribers and how to use email marketing properly using these links provided.
So, about Aweber. Why do you need it?
As I said, building an email database of readers will be super beneficial to you and it's not an accident that a lot of online businesses (and even offline ones) now too put a lot of focus on "building their list"
Before I fully dive into my Aweber review, here are some very brief reasons why you need an email marketing tool the likes of Aweber.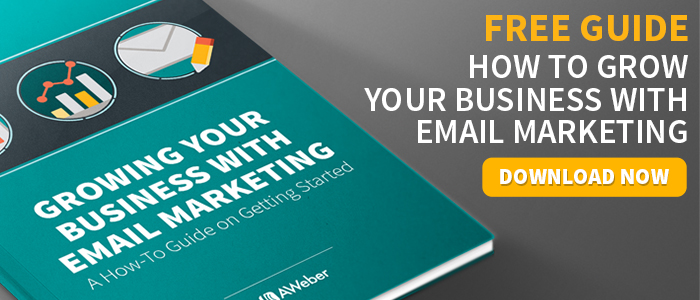 Reason #1: It's Easy
Email marketing can get complicated, but that is only if you do not have the proper tools and you do not have training on how to set it all up.
This issue is solved once for all with Aweber because not only they are the easiest to set up and get going but also they offer countless of training videos and tutorials on their Aweber blog – which is also a great resource of information about email marketing.
Reason #2: It's Cheap
Email marketing may not be for the person who is just starting out, although it's best if that could be arranged, but for the guy who's building a business online, (and is maybe even making a bit of an income), buying a tool such as Aweber will be super affordable and well worthy investment.
Reason #3: It's Efficient
Efficiency is crucial.
For myself, who is currently running a multiple list of websites, blogs and online stores, I need things to be easy and efficient and I choose Aweber because of just that.
It's so easy to schedule, send and broadcast emails that it's quite literally just writing an email – go figure.
Obviously, that's not it; the simplicity of setting up campaigns and the way they run without needing your manual work is fantastic and that is why email marketing is so huge and why it makes a load of money for those who know how to use it.
Reason #4: It Makes You Money
Yes, email marketing makes money, that is obviously, if it is done right.
The main reason email is such a hot topic when it comes to affiliate marketing and online business is because if that; money.
If you have an email list, you are somewhat guaranteed to make money.
Now, the more subscribers you have, the more money you will learn but even with just a few subscribers – I have around 3,000 users at the time of writing this – you can make a decent amount of income each and every month just from your list..
Now that we have seen a brief introduction to the benefits of email marketing, let's back into my Aweber review and see why I am such a huge advocate for it.
Name: Aweber
Website: Aweber.com
Price: Free for the first 30 days, $19 p/month after (more tiers available – see below)
Rating: 07/10
What Is Aweber?
Aweber is a once-unique way of managing your emails and your subscribers.
Today, there are many other email marketing tools to choose from (and I will be talking about them further down below) but Aweber was one of the front-runners in making email what it is today; a (secret) magical tool for online business and affiliate marketers.
It's basically a software that will allow you to collect, track, analyze, segment and do many, many other things with email marketing.
If you're already sold on it and would like to know more, I suggest you visit the Aweber website and see for yourself, through the many video tutorials they have available, all the "magical powers" Aweber has.
The MAIN Things You Can Do With Aweber
There's many things you can do with a software such as Aweber, and I would love to go through all of them in this Aweber review, but in all honesty; I am not up for writing a 10,000 word blog post and I am sure you would not be interested in all of them + the reading time it would take for you to get through this review.
You can see all the things you can do with Aweber here but below are just some of the (main-basic) things you can do with an Aweber account and it's also what I myself use as a customer of Aweber.
Collect Subscribers (Obviously)
This is given right?
Yes, the am of email marketing is to collect subscribers, however allows you to do this flawlessly without too many headaches and it can easily help you manage all of it through their use of segmenting and filtering systems some of which are pictured below.
Create Signup Forms
Now this also may be a given for some readers, but you'd be surprised to know that some Aweber alternatives do not offer this.
What do I mean by sign up form?
It means a little "form" that you can place on your website and blog and it will show up to collect the readers information to be added to your list.
A perfect example of this would be to scroll down below and see 2 "in content" forms and also (if you're on desktop) you can see the form clearly displayed on the right.
These are all from Aweber and they take around 5 minutes to create with a picture editing tool like Canva, which is a free tool that I use for all my images.
The "form creation" process is fairly simple and you would have to go to the "create form" page once logged into your Aweber account and it would look like something like this: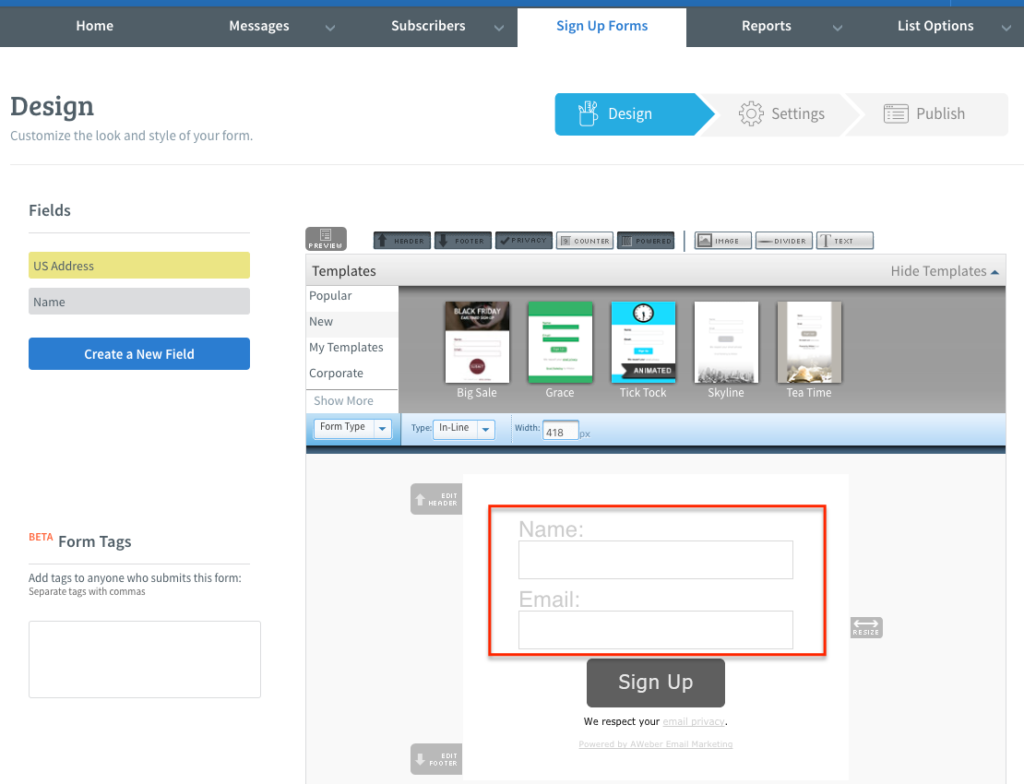 Now, you can create one for yourself with Canva as I already said or you can also create your form with the templates Aweber offer you for free.
Although I do recommend you create your own email form, these templates offered are designed and perfected by the email marketing experts at Aweber so feel free to make use of them too.
Send Out Email Broadcasts
Obviously, you want to collect email subscribers because you want to send emails; right? Of course!
This is where email starts becoming valuable as once you have a sustainable and sizeable list to reach out to, you can quite literally share through email your latest blog post does "guaranteeing" traffic to a certain post without having to wait for search or social media to pick it up.
Obviously there are good ways and bad ways to do this (but that is a whole nother blog post in itself). However, some quick tips I can offer you when sending email to Aweber is this:
Do not spam (nobody likes spam)
Be careful what you send out (once an email is sent, it can't be recovered) and
Do not make every email a promotional email.
I use this feature from time to time to announce news and updates from my blog and personal life and I also occasionally pepper in some offers.
But, the biggest feature I have found by Aweber and something I really wanted to mention in this Aweber review is the "follow up sequence" which I'll be talking about next:
Create Follow Up Sequences For Automation
This is a god-sent and though I am sure this service is offered by other email marketing companies, I have to say that I have grown to love (and profit) from this fantastic Aweber feature.
What I've done is I set up a series of emails that's about 30 emails long spread out over a course of a few months (each email sent out every few days) and every new subscriber instantly gets added to this "funnel".
Now, why is this so amazing?
Because I can carefully structure the emails to contain the right amount of information, engagement and promotion and I only have to set it once. After that, every new email subscriber that joins, then starts receiving these emails.
This is perfect because I do not have to send out the emails myself, (most often I would not know the email has been sent out).
This also allowed me to quickly scale my engagement with the readers because once they reply to my emails, I will jump in and start a "real conversation" with them which also allows me to sell my products through  a very un-spammy way in the emails I send out.
So far this "tactic" or tool whatever you want to call it has generated close to $7,000 on complete passive income in the space of about 4 years; 7K in 4 years is nothing to brag about but it's still a considerable amount and remember; this came completely without me doing any "work" whatsoever (apart from setting it up once.)
Again; there is a good and bad way of setting this sequence up, and it does involve a lot of testing (I am still testing things out today) but I am sure you're able to see the power and scalability of such a feature.
This is what makes email marketing so freaking awesome! 
How To Get Started With Aweber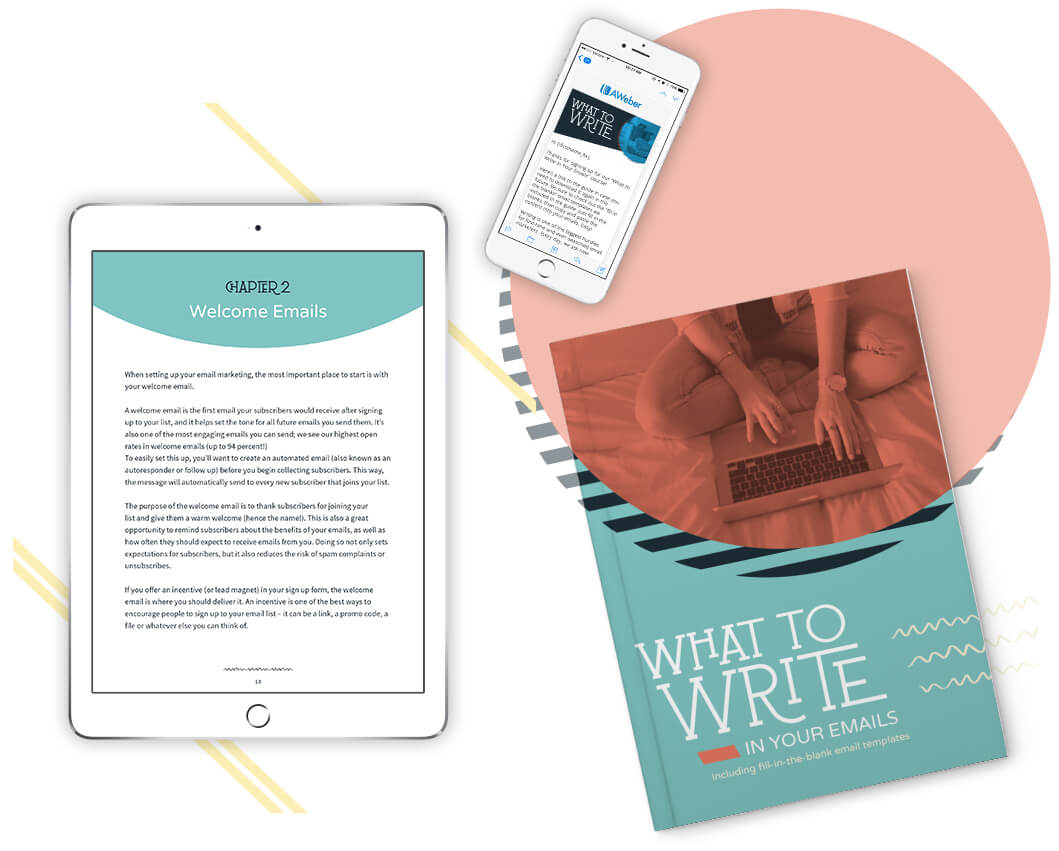 All you need to do to get started with Aweber is to simply visit the website, and register a free account. Unfortunately, Aweber is not entirely free but they do offer a free 30-day trial.
After you've registered, simply follow their training guide on how to get started and you can have a working email form like the one you see below on your own website.
How To Collect Subscribers
This is where it gets tricky or where it gets exciting, depends on the way you look at it.
Obviously, I am writing this Aweber review knowing well enough how awesome email marketing can be when using such a powerful email marketing software so to me, collecting subscribers is what I aim to do and what I hope you are looking for as well.
Collecting subscribers is not easy, yes Aweber makes it easy to set up, but getting people to visit your page, read your content and then feel the need to sign up to your email list is not easy and it's not something Aweber can help you with.
Aweber provides the tools for you to capture email addresses and although they do offer some course materials on how to do that, you have to figure out for yourself the best way forward on how you can collect emails from your subscribers.
There's a lot of ways this can be done, you can see this post on how to collect subscribers but you need to find what works for you.
Also, do not be afraid to test and try out different things;
Aweber come in handy here tio in the sense that it does allow you to run A/B testing with your forms, the emails you send out and you can also segment the subscribers with laser-precious focus to give you better results once you start building.
Is it easy to get subscribers? It isn't no and that is why an email list is so valuable to have.
Is it possible though? Of course it is; otherwise there wouldn't be so much hype about email marketing and Aweber would've been out of a business a long time ago.
Some Pros & Cons Of Aweber
Next up in this review, I'd like to talk about some of the pros and cons or rather things I like and didn't like about Aweber just to give you a clear idea of what to expect if you decide to join Aweber.
Pros
Easy to Setup and use
Aweber, as I already said is super easy to set up and even without utilising the many how-to videos they have in their database, you can have a working email form ready to collect visitors in as little as 30 min or less.
(Once you get used to the whole platform, you can easily create new forms in 5 minutes tops).
Relatively Affordable
Further down below, I will talk about how Aweber can get pretty expensive if not used right but it's also good to keep in mind that it is still pretty affordable.
For $19 per month, (remember your first month will be free) you can reach up to 500 readers and send them unlimited emails.
$19 a month for instant traffic and for building a brand is relatively affordable compared to say paid ads. Although it will take some time to build up, cultivating an email list will be super profitable in the long run for you.
A Trusted Brand
Aweber is trusted by many, many top online business and successful entrepreneurs. I have come to find out about this by my ex-blogging mentor John Chow and as I said many times; I have come to love Aweber and have never left the company since.
Great Support System
The Aweber support team is super helpful and fast when replying to queries from people, they also offer live support via Twitter using this link.
If there is one thing I hate is wanting to do something quickly and not knowing how. Thus; having a good support system carries with it a lot of weight when I am doing reviews.
Cons
It Can Look A Bit Outdated
Yes, I admit; the backend of Aweber can look a bit 2005-ish as in it does not have this sleak-y flat modern design we're now getting accustomed to.
I do not mean to say it's ugly, but yes I would love to see Aweber give their backend a more 2017-ish re-branding.
The Editor Is A Annoying
This is by far the worst one, and I have even written to Aweber about this; their word editor is gruesome and annoying to use.
I tend to write up my emails in Evernote first, then just copy-pasting them into Aweber. It's much simpler and much smoother.
Please Aweber, if you are reading this review; fix that damn word editor!
It Can Get Expensive Quite Quickly
Right, let me get back to this point;
Email marketing is not free; so what I mean here is that if you are just collecting subscribers and not sending anything out and not learning how to monetise an email list, you are going to be getting into an expense with no ROI.
My tip here would be to start collecting emails as soon as you can afford the $19, but also start learning the intricate art of how to monetise a list once you have it.
For a while I too was not "using" Aweber, meaning I wasn't sending out emails and just paying my monthly fee; this is the wrong way to go about it and this con, is more "my fault" than it is Aweber's fault.
I just thought I should warn you about this beforehand.
Who Is Aweber Good For?
Aweber is good for anybody who is looking to get started with building a solid, automated and profitable email marketing campaign.
It is not however, for those out there looking for a quick-fix to email marketing. The whole set of powerful systems offered by Aweber will help you but it would not get subscribers for you. It's very important to understand this.
But, once you deploy some basic list-building techniques, with the help of Aweber you have the power to turn your base into yes; a money-making list as me and many others have done before.
Feel free to give Aweber a try by signing up on the official Aweber homepage.
Are There Any Alternatives To Aweber?
In this Aweber review, we went through all the bits and bobs of Aweber, how it works and what unique features it has to offer you.
Now, having said all that; we also want to bring to light some of the other email automation softwares that are out there being used.
I can not give you a full review on the following platforms as I have not myself used them much just yet (I've been a loyal Aweber subscriber for years) but if you'd like to see what else is out there on the market, 2 tools I often hear about are:
Give these products a try and if you like them (or have used them before) please leave your comments down below as to provide more information for future readers.
You're also free to share your experiences with Aweber down below;
Have you used Aweber before?
What do you think of it?
Do you recommend it to other people?
Please feel free to share all you'd like below this page.
Aweber Review: Closing Words + Final Rating
My final rating of Aweber is going to be a solid, highly deserved; 7/10 rating.
I love the platform, and although there are a few things I do not like (mentioned above) I have to admit that Aweber has served me well over the years I have been a customer and the success I managed to build thanks to their email marketing features can not be ignored either.
Thank you very much for reading my Aweber review, you can see more reviews of online tools for online entrepreneurs here.
You can even join my email list (yes run by Aweber lol) down below so I can send you a fee invitation to my #1 rated online marketing training course and also alert you of new updates, new tools and the general how-to tips I sometimes share on my blog.
Looking forward to connect. Talk soon.