Pinterest is exploding right now and the opportunity to drive traffic with Pinterest is incredible.
If you're blogging and you're not on Pinterest, you're missing a huge part of the puzzle in your traffic generating campaign.
With this Pinterest guide, I want to change that for you and show you how you can achieve incredible results in just a few days.
Drive Traffic With Pinterest: How To Use Pinterest To Bring In Readers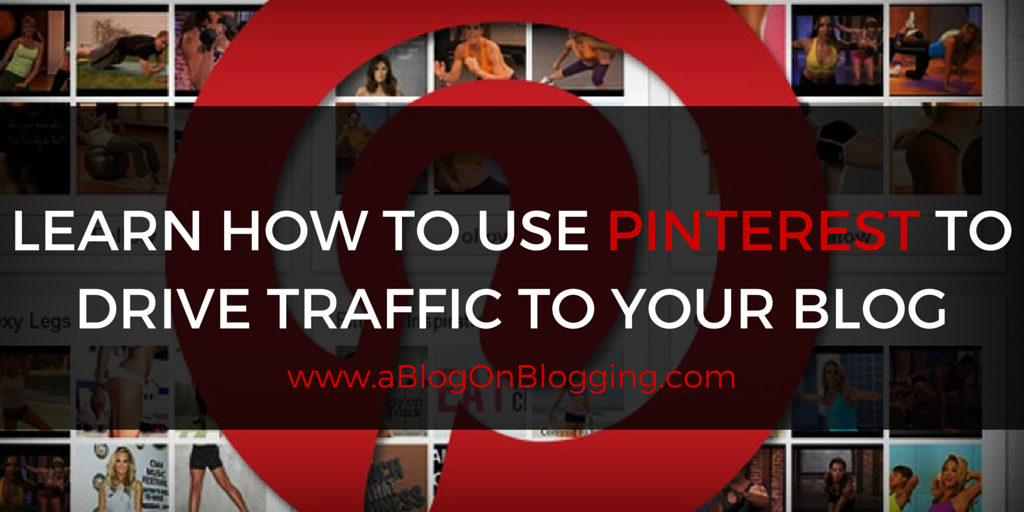 What Is Pinterest All About? 
Pinterest is a collection of your interests. Imagine the pinboard you might have in the office. Now imagine a place where you can have an "unlimited" number of virtual PinBoards where you can pin your interests, hobbies and all that catches your eyes all over the web. Well that's Pinterest for you!
Types of boards people create:
Recipes
Wish Lists
Food Pictures
Tattoos Galleries
Bucket List Goals
And all you can think of! See can see my boards here.
They can really be as diverse as you wish. After all you are a person with lots of interests and ideas and Pinterest is where you share them all with your followers!
Some Pinterest Fun Facts: It launched in 2010 and by late 2013 it had an approximately 60 million users! An interesting statistic is the fact that close to 70% of users on Pinterest are women with half of them being mothers. Men are also catching up to Pinterest lately I predict the number will be more balanced in the near future.
Facebook does emotions, twitter does mini "blurbs" of information, Instagram does photos BUT Pinterest capitalizes on interests! That's what makes it unique and that is why it's the fastest growing social network!
Capitalising Off This New Traffic Source!
Like any other social network, you need to put in the work and effort to gather up a following.
I started a niche to see how it does on Pinterest alone. Amazingly it's going quite well and thanks to a few Clickbank and Amazon offers that I pointed my followers to, I am now making money off Pinterest!
How To Get A Following On Pinterest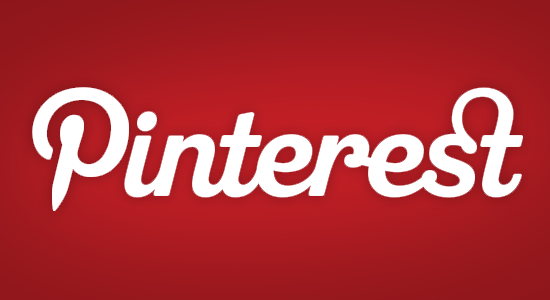 I know what my niche is and what type of demographic my niche attracts. It's mainly women and stay at home mums. Just perfect for the Pinterest audience.
I searched and followed boards and users that might be interested in my niche. After a few days, I started getting followed back and I just kept networking and connecting with folks interested in my particular niche.
A good tip is to NOT pin content from your blog at first. Just use Pinterest as a normal person would. That is until you get a solid grasp of how the platform works and how to use it properly.
Once I got those initial 20/30 followers I started pinning content from my blog and it started to spread and spread. Just because I knew what the interest my audience had, I was able to provide content that had the best chance of being pinned and repinned thus creating a ripple through people that had interests in my niche.
A single Pinterest pin can drive in traffic for months as it keeps on spreading through the network to people that have an interest in your niche!
Now the beauty of it all is that each pin is connected to your site. Unlike Instagram, when you click on the picture it will take you to the source, i.e your blog!
The Ability To Cross Promote!
Since it's all about interest, you can easily cross promote products that are related to that niche.
Say you have an audience of mothers aged anywhere between 25 – 40 . You can promote and share content that interests them as a demographic. From baby diapers to cleaning tips to how to save money, children clothes, etc…
This will in time work in your favour as you'll be seen as a normal user rather than being there just to sell a product. You'll be appear more human and more trustworthy! That's kinda hard to get nowadays.
Plus the female demographic loves reading blogs so anybody that you will get to click through will most likely come back as a reader many times over.
Another Pinterst fun fact: Pinterest is the number one social media network that drives sales online!
Can Pinterest Help My SEO?
Absolutely! Bing and Yahoo (which own 30% of search traffic) have started ranking images and profiles on Pinterest. On Bing the "Image Search" component is highly influenced by Pinterest boards and pins.
Google is also picking up on this trend and they too are starting to rank individual profiles in their SERPs!
Dos and Don'ts Of Pinterest
What you should do:
Keeping a close eye on the interests of your followers.
Provide high quality, pin worth pictures.
Work on it every single day.
Learn how to create infographics.
What you should not do:
Pin low quality pictures.
Spam the the community. (Please don't, really)
Go overboard with the pinning.
Pinterest Traffic Stats
OK all this is great but now let's take a look at Pinterest on paper and what the stats from my blog are really showing:
Is Pinterest The Best Source For Traffic?
Sadly NO, not yet! The visitor from Pinterest stayed on my site just an average 00.35 seconds! That is pretty low compared to the Google traffic I was getting which had an average visit of 03:11s!
An interesting observation is that since the traffic started growing from Pinterest, the average visit duration has started to increase. Although the average for the time period above is 00.35s, these past few weeks I've been getting close to a minute with a lower bounce rate too!
It's good to keep in mind that Pinterest is still a baby. I mean 3 years is really not that much when you compare it to giants like Google and Facebook.
With Pinterest traffic I have made sales on a daily basis and I think I'll start seeing even more once it continues to grow as a social network and my content continues to spread through people's boards.
[Tweet "I can spend a day on Pinterest and not feel guilty about it at all ! LOL! "]
Should You Invest Your Time On Pinterest?
Why not? You'd be a fool if you don't. Believe it or not competition is still very small on Pinterest and the platform still a baby and it's always evolving, improving and growing in numbers.
While Google still remains the king in driving quality visitors, I believe that in the coming months of 2014, we're going to see Pinterest pull some insane feats and the fact that's it is "interest-based" will be a big factor in leading a potential customer to the sale.
Pinterest recently also launched "Pinterest For Business" which is a fantastic feature that allow you to sign up as an online business and have detailed analytics of how your pins are performing, your overall reach, clicks to your blog etc.. A big win for businesses on Pinterest!
Below is a short video from Pinterest discussing all the benefits of Pinterest For Business and how it is being used by top brands to reach certain demographics.
---
I'll keep you updated with the results I'll get further down the line with another post in a few months time.
In the meantime, if you're looking for ways to drive more traffic to your blog I suggest you check out this great video course on Wealthy Affiliate. (See my full review of Wealthy Affiliate here)
Thank you very much for reading, I hope I brought you value and answered your question about whether Pinterest can help increase your blog traffic.
If you have any questions regarding Pinterest and what we discussed today, be sure to drop me a comment below.
Happy Blogging And Happy Earning! Don't forget to follow me on Pinterest of course 😉
Read Next: How To Get Your Blog Noticed By Potential Customers
---