Glad you all are enjoying our previous Christmas cake recipes roundup post. Today we're bringing you something even better and that is;
10+ Christmas drink recipes that would do well in the upcoming Christmas season.
Like to experiment with different "Christmas" flavours and getting everyone tips off that Christmas spirit?
Take a look at these cocktail recipes below.
(Please note that some of these recipes may contact alcohol, be sure to click through to the recipe using the links provided for more information).
For more from our Christmas 2018 collection, take a look at these great posts below:
Christmas Sangria Recipe

This super easy to make cranberry, orange and pomegranate sangria is the perfect special drink for your holiday plans!  Or any time of year really!
Continue reading this recipe on Bake Eat Repeat.
The Santa Shot Cocktail Recipe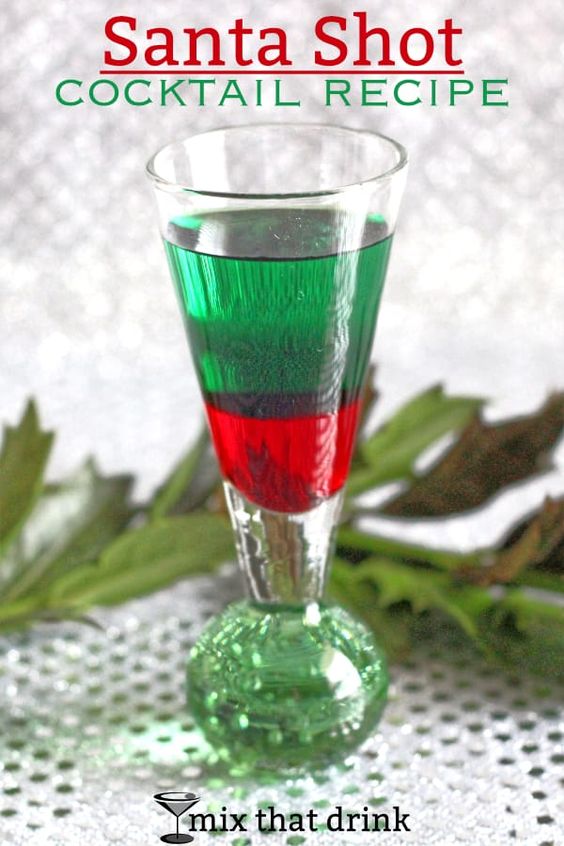 The Santa Shot is a gorgeous little red and green layered shot that tastes like a candy cane. It's Christmas ascetics combined with Christmas flavours, and it packs plenty of Christmas spirit.
Continue reading this recipe on MixThatDrink.
Puerto Rican Holiday Coconut Nog Recipe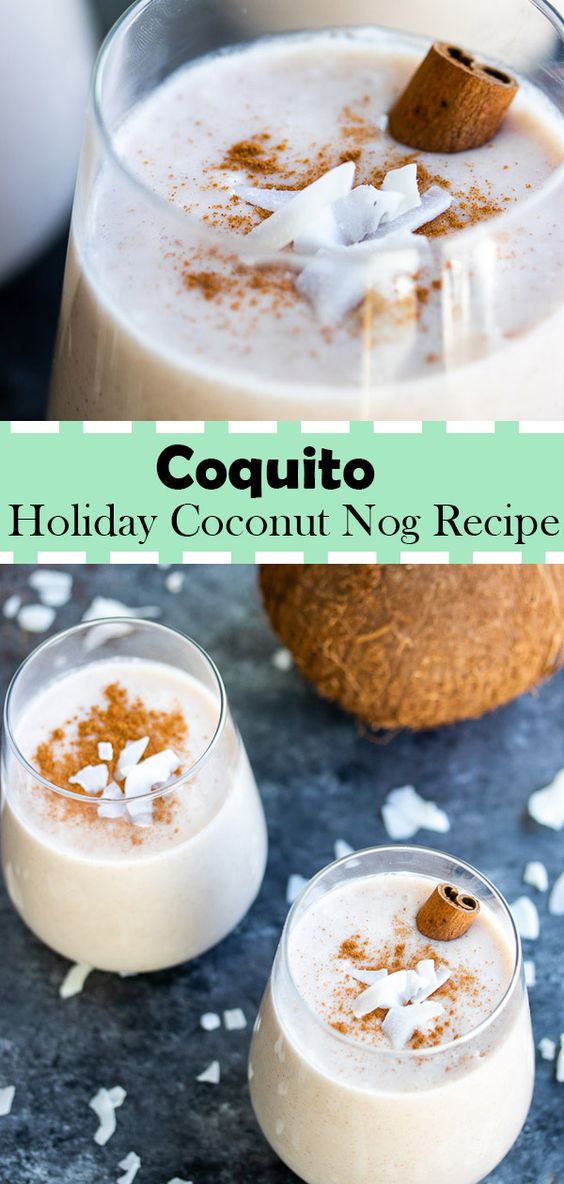 Coquito is a traditional Puerto Rican drink that is usually made for Thanksgiving and Christmas. It is sometimes referred to as "Puerto Rican Eggnog". However, this recipe is the egg-less version, making this not an eggnog. The main ingredient in authentic coquito is the coconut which is always required no matter what Puerto Rican recipe you follow.
Continue reading this recipe on Kitchen Delujo.
Hot Buttered Rum Chata Recipe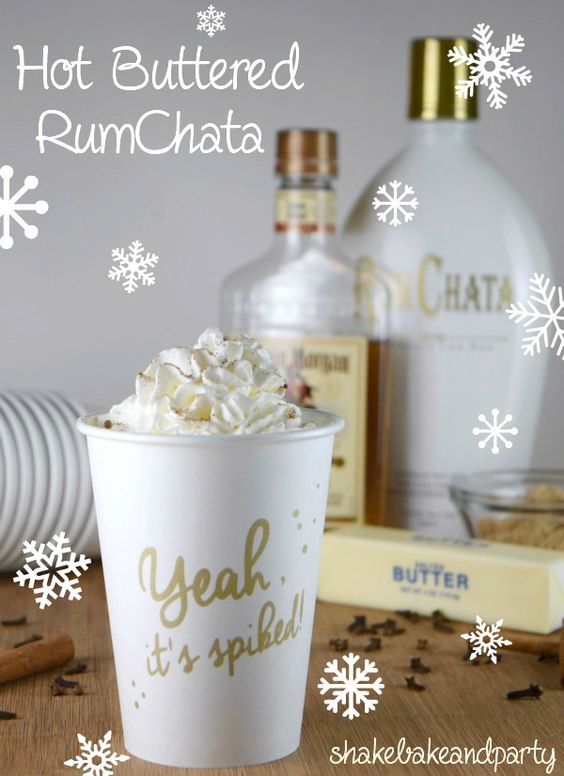 This is FAN-FREAKING-TASTIC!!!!!!!!!!!!  I could sit and drink this all day.  It warms you up from the inside and the flavour stays on your lips (if you're into buttered rum kisses).
Continue reading this recipe on Shake Bake & Party.
Christmas Coffee Recipe
Nothing beats waking up on Christmas morning to smell of fresh coffee brewing. Make the holiday even better by adding some spices and topping of your cup with lots of whipped cream and sprinkles.
Continue reading this recipe on Delish.com.
Festive Holiday Pomegranate Gin Cocktail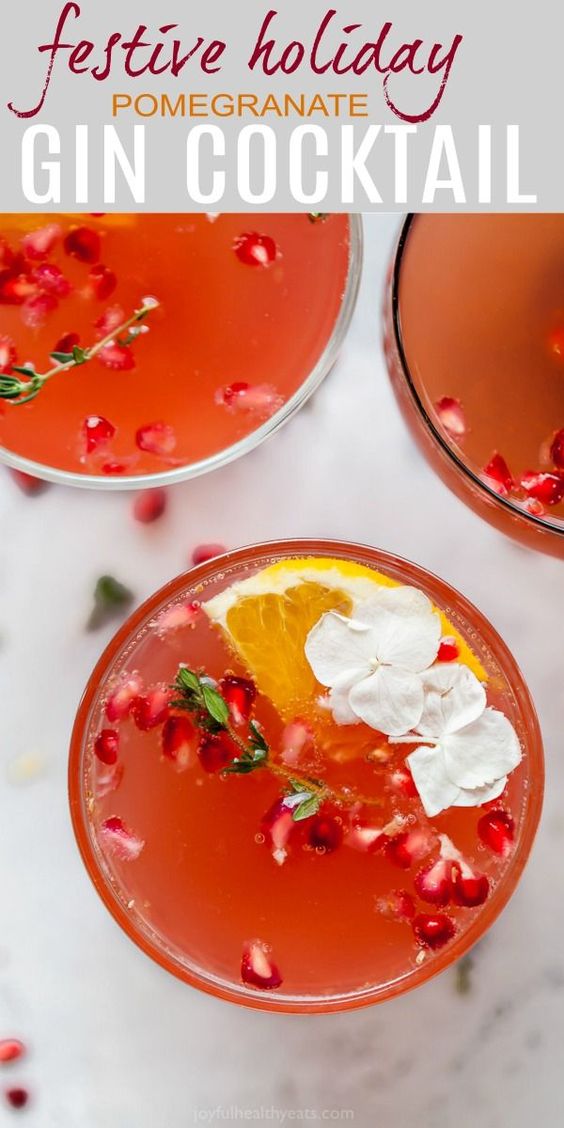 A Holiday Pomegranate Gin Cocktail that looks and tastes like Christmas! This refreshing gin cocktail is filled with orange, pomegranate, honey and fresh thyme. It's one smooth delicious drink for your next holiday party!
Continue reading this recipe on JoyfulHealthyEats.com.
Homemade Eggnog Cocktail Christmas Recipe
A classic holiday cocktail, this Homemade Eggnog Cocktail is thick, rich and flavorful – everything a good eggnog should be!
Continue reading this recipe on Amanda's Cookin.
Santa Panties (A Christmas Shot To Have Fun With)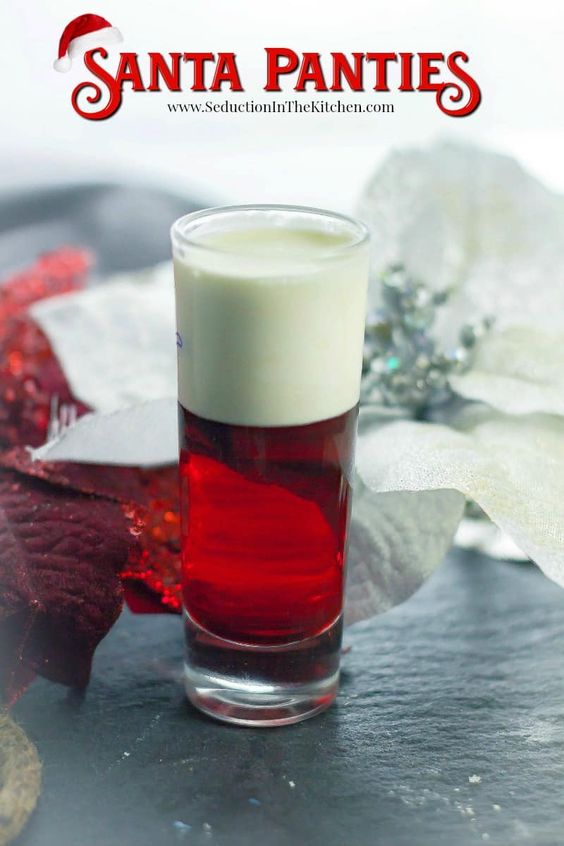 Santa Panties is fun Christmas shot. These layered shots will be the signature drink of your holiday party. This Rumchata shot recipe are fun shots to make!
Continue reading this recipe on Seduction In The Kitchen.
Special Christmas Mimosas Recipe

Christmas Mimosas! Celebrate Christmas in the morning with this mimosa that has a combination of orange juice and pomegranate juice!
Continue reading this recipe on House of Yumm.
Creamy Hot Chocolate With Cool Whip Snowflakes

Have you ever made homemade marshmallows? I have once and it was pretty messy. Sometimes, it's hard to justify the time and mess of homemade marshmallows when it's only .99 cents to buy a bag of marshmallows at the store. I will say, that one of the best things about homemade marshmallows, is that you can use cookie cutters to cut out cute shapes. Here's a shortcut…cool whip!
Continue reading this recipe on NoBiggie.net.
---