I guess it's no secret that I am HUGE Pinterest freak!
Looking at the data, it's also safe to assume that you are most probably reading this because you have found me on Pinterest, saw my post image, clicked through and now you're here reading my words.
Thanks for visiting, I appreciate it!
Pinterest is my number 1 main traffic source, which brings in around 70% of my overall traffic every single month.
With that amount of traffic, I can also say with confidence that it's with Pinterest that I make the majority of my blog's income. If it wasn't for Pinterest, surely I would not be where I am today.
But how do I get "so much" Pinterest traffic? (I say "so much" because obviously that is a fraction of what is possible).
You might be surprised to know that at the time of writing, I only have 1,292 followers on my Pinterest.
Of course, this is probably better than most Pinterest users starting out but it's crazy to think that I'm able to generate so much traffic (over 20,000 each month) with so little followers right?
Here is the proof of that showing my best month so far on Pinterest (January 2016):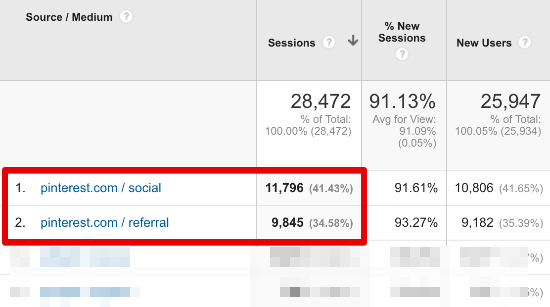 So what is my secret?
How do I manage to pull this off every single month and most importantly, how can you do it also?
As I said, according to my data, you're probably coming in through Pinterest so I am assuming you already have an account with Pinterest.
If you don't, you can create one here. PS: Don't forget to follow me too haha!
---
Before I tell you what my "secret" is, I just want to say that this tip will be shared in much more detail in my free eBook that I am planning to release very, very soon.
If you're interested, sign up for my newsletter (using the form in the sidebar or below) so I can send it to you as soon as I release it. It will only be available for my subscribers.
---
My #1 Tip On How To Get Thousands Of Traffic From Pinterest Every Month (even with a few followers).
The secret?
Shared Pinterest Boards
It's not a ground-breaking secret is it? But let me tell you; the results are.
By slowly building up authority on Pinterest, networking with bloggers, paying close attention to Pinterest overall and a secret tool I'll be telling you about soon, my pins have a reach of over 500,000 people.
Here are the shared boards that I am part of along with their followers count at the time of writing this:
(Do consider following these boards if you're interested in blogging and online entrepreneurship)
Why Should You Use Shared (Group) Boards On Pinterest?
Shared boards are an amazing resource of traffic and engagement and I would like to send a big thank you to the person that came up with them over at Pinterest.
Pinterest boards give the opportunity to post your pins on group boards that have followers you wouldn't normally have when posting on your own boards.
Some of these shared boards that you can join have been around for years with thousands of followers and 1000s of images pinned to them.
When you get accepted into a group board, you are given access to thousands of potential readers you wouldn't have been able to reach without it.
Let's now see how you too can find group boards and join them too (it's super simple).
How To Find Shared Boards That You Can Join On Pinterest
Ok, the final reveal.
You might think you will have to go around manually looking for shared boards but luckily for us, we don't have to.
This totally free tool will let you type in a keyword and the "search engine" will list you a long list of shared boards that you can join.
Here is how you do it:
Step 1: Head over to the PinGroupie website and enter your keyword:
I used the example keyword of "vegan food". Pin groupie found me a total of 34 boards that allow members to join that share "vegan food" related content.
Check out the board and follow the instruction to join: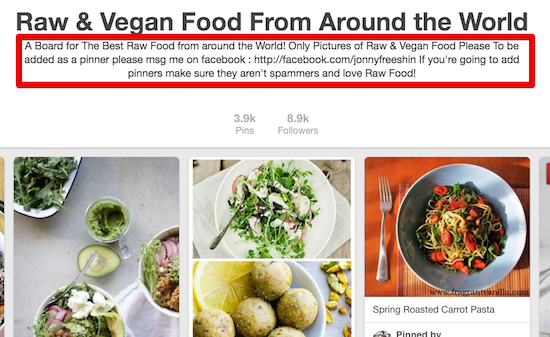 Most probably you would have to send an email to the board's admin, that is ok.
Here is an example email template you can use to send your request:
[box]
Hi there NAME, I'm YOUR NAME and I blog over at www.YOURWEBSITE.COM.
I've come across you shared group board on Pinterest (INSERT BOARD NAME HERE) and I was wondering if it's possible for me to join?
I publish a lot of content that I think would be interesting to the followers of the board and I would like to share it on there.
Here is my email I use for Pinterest: INSERT EMAIL YOU USE FOR PINTEREST. I look forward to your reply, thank you very much for the consideration.
YOURNAME.[/box]
That is is.
I use that simple email to regularly get in touch with admins that run these boards and 90% of the time, you will get a reply (and an invitation) to the board in less than 24 hours.
If they do not reply to you straight away, it's ok. Understand people are busy and they are probably receiving a lot of email regarding that board.
If they do not reply within in the first week, wait a bit and email again. If they do not reply, it's time for you to go look for another board that you can join.
Tips On Properly Using Pinterest Shared Boards
Ok, now that you know my "secret", I have to also tell you some rules that you need to abide by so you don't mess it up for everybody, let me explain:
As they say, with great power, comes great responsibility and if you follow the steps I've outlined to you in this post, you are going to have a massive reach and authority on Pinterest.
But here is how to handle that:
Do not spam:
Most boards say this in their descriptions but if they don't, still don't spam. You should only post a maximum of one post a day.
I know that knowing you can instantly publish a post to half a million people is enticing, but you should take it easy as spamming the community might get you banned.
Only post a picture once and if you feel there is a need to post it again, do so after 2-3 months have passed.
I suggest you check out Buffer so you can automatically schedule pins to go out at a later data.
Engage with the readers:
If somebody likes and/or repins your pin, you will get a notification of it or you can wait until the next morning when you get an email from Pinterest telling you who pinned what.
Go into every single pin that somebody pins and thank them for their effort. It won't take much time but trust me, it's well worth the effort.
Here is what I usually send when I see somebody has pinned content from my site to their boards:
[box] Hey NAME, thank you for sharing my content, I appreciate it. If you have any questions , be sure to let me know.[/box]
Obviously don't always comment the same words as that could trigger some spam alerts with Pinterest. Switch it up with every comment but keep the main intention of your comment clear. A thank you, and an offer for help.
Is It Beneficial To Start Your Own Shared Pinterest Board?
Personally, I did not start my own shared Pinterest board and even though it is in my plans and there probably are some benefits tied to it, I managed to get a good following + good reach on Pinterest without starting my own shared board.
If you feel like you should, then by all means go for it.
*If you have a shared Pinterest board, leave a comment down below letting us know your results with it.
More Resources On How To Become A Pinterest Power User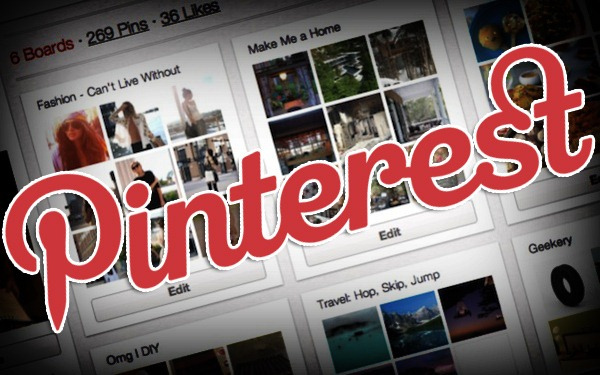 As I've said; I'm a huge Pinterest maniac and I tend to spend a lot of time trying to understand the platform better and better and you should too.
Here are some other tools, products, guides and "how to" posts to show you how you can become a Pinterest power user:
Final Words
Thank you very much for reading my blog post, I hope this has been helpful to you.
Since you've made it this far, I would also like to invite you to leave a comment down below with your Pinterest profile so my readers can follow you.
It would be best if you also provide a small description of the pins and topic you post about.
Don't forget to subscribe to my email newsletter either.
This way you will be one of the first to receive and read my upcoming ebook "How To Win At Pinterest Marketing".
It's the follow-up to the hugely popular "How To Win At Affiliate Marketing" which you will receive right now if you join my newsletter (see below).
Thanks again for reading. Now let's go make some magic with our blogs!!
Chris Lee
---