At the time of writing this, I am doing a complete site audit for this blog.
What does that even mean?
A site audit means going through all the blogs you've ever published, (starting from the very first ones) and fixing, editing and in some cases even deleting the whole post.
Why is this important to do every once in a while?
If you've just started blogging, then you do not have to worry about doing a site audit, but if you do have a blog that has hundreds of articles, it would be a good idea to consider.
Still, you are not obligated to do a site audit if you do not want to.
How is a site audit related to giving old blog posts a boost in traffic?
Well, as I've said: site audits forces you to make your existing blog posts better and I have been doing this for the past 2 weeks now and I have been noticing some of my old blog posts getting an unusually high number of readers (seemingly out of nowhere).
Before I go on, let me explain to you the benefits if doing such a thing (i.e redoing your old posts):
It gives you post a new look.
The content is updated to for the modern day.
You can re-share with new blog graphics.
It gives the post a slight boost in the search engines.
It gives you the ability to link from your old posts to your newer ones, something you wasn't able to do when you first published them.
Intrigued? I sure was when I first heard of a site audit. Let's put this into practice now and figure out how to: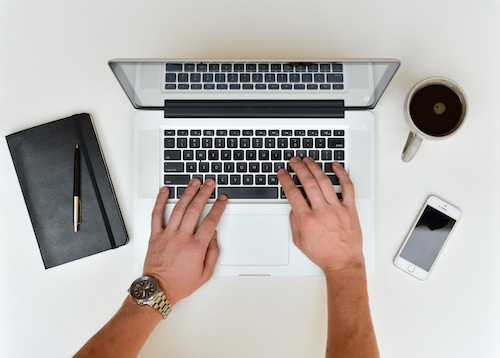 Step #1: Find What Blog Posts You Want To Boost
"All" is good but it's not a good answer.
You need to have an exact list of posts that you want to edit
For my own audit, I looked at a month from 2 years ago and start working month after month gradually. This gives me a clear idea of what posts I will be editing and fixing.
So go back to your old posts (you can look at your blog's archive) and see which ones you can leave as is and the ones you're going to edit and make a list of them.
I use WorkFlowly to build lists and keep me organized.
Step #2: Start Editing
I try to "fix" at least one blog post a day, that should be enough for you as well but if you can do more, then by all means go for it.
Here is what you should look to edit if you want the post it to have a new life:
The Title (Maybe)
I'm not a fan of changing titles much, especially if the post is ranking well already but if you absolutely hate it, then go ahead.
Just do not change the URL as that will mess up all your internal linking and you'll end up with a bunch of broken links that you will have to go and fix (more on this later).
The Content
This is the part I am focusing on because some of these posts I've written over 3 years ago and my writing was horrible back then.
Btw; that's how you know you've improved with writing; you look at your old posts and hate them.
Take a look at the content of your post and see if it can be improved and edited some way.
Most of my old blog posts were short 800-words ones so I have been re-writing entire posts in some cases (or adding a lot more information).
The Images
This is also a key factor when trying to give old blog posts a boost in traffic because images are the gateway drug that you can use to get people hooked on your content (through social media).
Every image in an old blog post should be replaced and updated.
Like the writing, if you were doing your own graphic designs 3 years ago, you are probably better at it now so take 10 minutes out of your day to create a new graphic for it.
You can use Canva.com for that.
Step #3: Update It And Give It A Boost
After all the changes you've made, all is left is to hit that "update" button and all your changes are now live.
Great!
Let's now see how you can give this old post a boost to get traffic to it.
Search engines rankings:
If you've updated the content, eventually Google and other search engines are going to find it and fresh, updated information always gets a bit of a boost.
This may not happen instantly so be patient.
It might not happen at all as well but if you've made your blog post better, then you've done the right thing and chances are you will get the boost from the engines.
Social media:
With a fresh batch of content along with new fresh, crisp images in your hand, you can now start promoting your old posts as new on your favourite social media channels.
My favourite one is Pinterest, you can see how I get over 20,000 readers a month from there, and as soon as I publish a post there, it will instantly start getting likes and re-pins.
If you do not have yet at least one social network where you can post your content and expect some results, then I suggest you start from there.
It's extremely time-consuming to focus on all social network so my suggestion is to find one you like and figure out how to master it.
My Results So Far
You may not know it, but you might have a potential viral post lying under layers of recently published posts hidden in your archives.
It's your responsibility as a blogger and online business owner to get these blog posts back to life.
I admit, it's not easy but if done right, it will surely be worth it when you see spikes of traffic coming in.
The reason this blog is now making a considerate income is because of a post I've re-did using the tips provided above and that is my guide on how to make money as an amazon associate.
You can see here how for 6 months, this post was getting nothing and now it's the most visited page on my entire blog. Actually, to date, it's the most successful post I've ever written.

Just give it a go with your old posts and see where it gets you. Remember it's not something you HAVE to do but it sure will help the overall quality of your website and get you new traffic and sales in the process.
I'm sure you would like more of both things won't you?
Closing Words
I hope you've liked this post on how to give old blog posts a boost in traffic, as you can see all it takes is some effort and you might reach your blogging goals in no time with content you've already published.
I would like to thank Moz for introducing me to the idea of a site audit. If you want to know more how to do a complete content/site audit, then check out their free guide: How To Do a Content Audit – Step-by-Step.
Thank you for reading.
Talk soon.