If you've been blogging for a while now, you might just be getting a sense of which one of your blog posts is getting the most attention.
This could means it's getting a lot of social shares, a lot of comments and / or even high rankings in search engines bringing with it a lot of new visitors and maybe even some sales.
So, how can we (you) improve on that?
In this post, we are going to find out how to make your best blog posts better by tweaking some little details which may have went unnoticed the first time you hit "Publish".
Sorry to tell you, but even though your post is going well, it's still probably not quite "perfect". That is why it is important that from time to time, you look at your best-performing blog posts and see how you can tweak them to make it just that little bit better.
Related to this, I also would like you to check out my guide on what to do when a blog post goes viral.
That guide is somewhat similar to this guide but on the "viral" guide, I talked about how to monetize a viral blog post, this guide will be about to make it even better.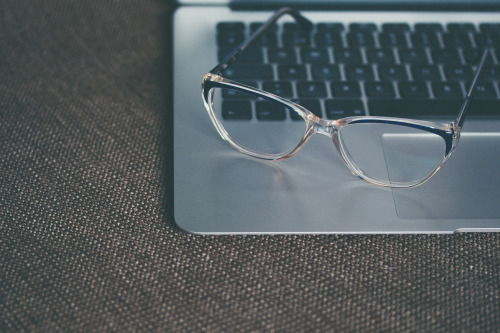 So, do you have a blog post in mind that you would like to improve on?
If not, simply visit your Google Analytics (if you don't have GA, install it now) and look at your best performing post.
With this guide, we are going to make your best blog post better by improving its:
Visuals
Grammar
Flow
Information and
Rankings
In my opinion, those are the thing you should be focusing on fixing (or rather improving on). Take a look at those 5 key areas and see what you can do to make it better.
Now let's look at each individual item on the list and see how we can improve it:
Visuals
Your blog needs visuals and if it already does have visuals, then you need to update them.
Why? Because this will give you the opportunity to share them all over again on social media and get a batch of new visitors.
Also, if you do not feel like replacing them, you should still create some more images to go along with it and share them with a link to your new (updated) post.
For all your graphic design needs, check out Canva.
Grammar
Chances are, there are some grammar mistakes in your post that you can fix, alter or correct.
I hate grammar mistakes and I do make an effort to find them before I publish but somehow, whenever you look at an old blog post, you still find a lot of them.
You may be asking yourself; How could I have missed THAT!??
It happens folks so don't worry about it. If you have a post performing well, go into it and re-read it, if there are no visible mistakes, take a look at the posts' flow.
The Flow Of The Content
Do you realize sometimes you are reading something and it's not quite making sense?
That means that the writing doesn't have "flow". It's not continuing and building on with each paragraph, sentence, and word. Sometimes the information and the message you are trying to share can get mumbled up and starts losing its focus.
If you tend to write your blog posts in a few sittings (not all in one go), this may be common in your posts and you should really pay attention to how it flows.
Simply re-read the content again and try to get in the mind of the reader:
Is this information good?
Does this point make sense?
Can I explain it more in detail and/or in a simpler way?
Does this solve the problem the reader is having?
When you step in the mind of your reader, you will easily start to get an idea of how the content should flow.
Also, as a bonus tip, always do your writing in a "conversational" tone, as if you are speaking your words. This makes for a much easier read and also has a friendly, trustable vibe to it.
Information
Is the information in this post still relevant today? My top post on this site is my guide on how to make money as an Amazon Associate.
Obviously Amazon is always changing and I get around an email a month from them saying they've updated their terms of use for their affiliates.
Sometimes you may have to look at your old blog posts and see if the content is still relevant. I make sure all my top 5 posts are updated every once in a while.
Another perfect example of this is would be if you are doing product reviews.
My main review of Wealthy Affiliate is 2000+ words deep and I wrote it around 5 years ago. Obviously, Wealthy Affiliate has changed a lot since then so it's a must that I keep updating my review.
So, go ahead and take a look at your best blog posts and see if the information that's in there can be improved in any way.
When it comes to updating the information, you might also find that it helps you convert more readers into buyers, which ultimately means more $$$!
Rankings
Great search engine rankings are a keystone to building a successful blog. You absolutely need to have Google on your side if you want to be able to scale your readership (and your income).
If you have a blog post performing well in the SERPs, that is great but unless it's in the first 5 results (not pages), there still are some improvements you need to do.
Check your keyword density, check your title and also see if you can get some comments on there. A post with a lot of comments will show that the content is popular and engaging, thus meaning it's of "high value".
How to get comments on your blog?
Ask for them. At the end of your post, it's recommended you ask your audience a question or let them know you are open for feedback.
Alternatively, you can get comments from the Wealthy Affiliate comment section (if you are a member). I suggest you check that tool out if you are serious about getting some quality comments on your blog.
In Closing
It is really an awesome feeling to see one of your posts doing so well with regards to traffic and readership.
My top post, which is that Amazon guide I mentioned, is one of the most popular here on my site and it brings in 40+% of my traffic; which is great!
You never know when a post will become a "hit" or go viral so I suggest you keep writing and pushing on, even if publishing new content doesn't seem to be bearing fruits just yet.
If you like this post, I'd like to invite you to join my email list using the form below so I can send you more blogging tips directly to your inbox.
I will also send you my free ebook + a free invitation to my #1 rated course for bloggers and affiliate marketers.
I look forward to hearing from you and do feel free to drop a comment down below with your thoughts.