I've never really touched on guest blogging here in detail, but since I've been getting quite involved in guest blogging lately, I figured I can share some of my guest blogging tips with you today.
What Is Guest Blogging?
If you're new to blogging, then you might've heard about "guest blogging" but you don't know what it really means.
Guest blogging is simply the process of publishing a post on somebody else's website / blog. Hence, you're a "guest" on their blog.
Should You Guest Blog?
Yes, you definitely should.
There was a lot of hype that guest blogging is dead a while ago but people have blown it way out of proportion.
Here is when blog posting is dead:
If you write (and / or recycle low-quality blog posts) and then spam the entire blogosphere with it then yes, in that case, guest blogging is dead.
However, if you use it to connect with fellow bloggers and to provide valuable content to their readers, guest blogging is a gold mine for traffic, authority, and sales.
These guest blogging tips will show you how to achieve the latter.
Guest Blogging Tips: How To Start Guest Blogging Like A Pro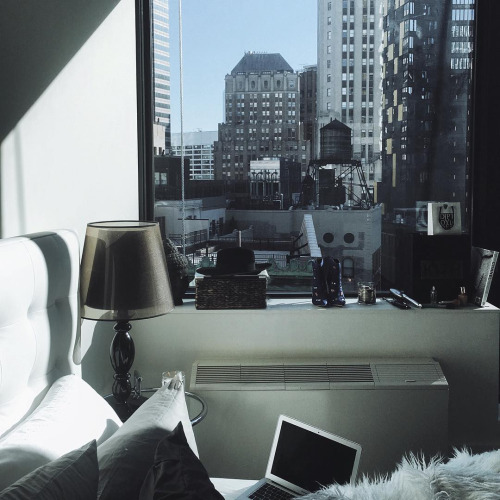 One thing you should always do is write top quality content.
I've heard Ramsay (from Blog Tyrant) discuss how instead of keeping his best articles for himself, he submits them as guest posts.
Yes, his best articles are not on his own blog.
This may seem "a bit too much" but not when you see how quickly guest blogging made his blogs successful in such little time.
So.. What you need to do is write the best post you can write and then publish it somewhere else.
But how do you do that ?
How To Find Guest Blogging Opportunities
Since I've been getting serious about guest blogging, my "reach out" method has been social media; Mainly Twitter and Pinterest.
Using Twitter To Find Guest Blogging Opportunities
On Twitter I follow and interact with a lot of bloggers on a daily basis. Once I find someone that blogs about the same stuff I blog about, I ask them if they would like to to do a "guest-post swap" (He/she posts on mine, I post on theirs).
Sometimes they agree and sometimes they don't. That is OK. Don't take it personally. Bloggers have their own style of blogging and may be against guest blogging or just don't have time to do it.
Another thing you can do is search for hashtags such as #BloggersWanted or #BloggersNeeded.
With this hashtag, you can usually find a lot of opportunities, even paid guest blogging opportunities too so make sure you take your time and fully explore this option. It could lead to some great results.
Using Pinterest For Guest Blogging
I network on Pinterest basically like I do on Twitter. I look for similar blogs than ask if they would like to link up for guest posting.
Same method as above.
Facebook & Other Places
I've also been networking on Facebook lately since I've joined some great private blogging groups.
I've just landed a great opportunity on a high profile blog that will see me guest posting multiple times in 2016 and I am very excited for that.
Try to find some "blogger groups" to join and then open up a thread saying you are looking to "collaborate with other bloggers".
Google
Using Google to find guest posting opportunities is also possible, I suggest you search for something like: "your topic + guest blogging"
See what comes up, you might have to do dig deep to find something worthwhile but I am sure you will.
Here is also a huge list of blogs that have been known to accept guest posting, check it out to speed up the process.
How To Ask To Guest Blog
This is a typical email I would send once I find a blog that I would like to blog on:
Hey there NAME. I just discovered your blog on Pinterest/Twitter and I really like how you blog and the type of content you are producing.

I am Chris Lee and I blog at www.aBlogOnBlogging.com. My blog is very related to yours and I was wondering if you accept guest posts on your blog?

Having seen your writing, I would like to also invite you over to guest post on my site. I think we can make something great come out of this.

Hope to hear from you soon and thank you for your time.

Chris Lee
Very easy and to-the-point.
Popular blogs get a lot of guest blogging requests so keep it short and sweet.
Also, it won't hurt if you interact with them on social media first (without asking to guest post) so they feel comfortable around you and once you show up in their inbox, they are more likely to recognise you.
What Are the Benefits OF Guest Blogging?
Guest blogging is a great way to leverage other people's audiences while still providing value for the reader.
If you submit a blog post to a blog that has already many readers, you have a very high chance of getting your readers on your own blog.
You do this by placing appropriate links that direct back to your own content.
If done right, these will be effortless CTA (call to actions) for the reader to come to your blog and see what else you have to say on the subject.
It also has a lot of SEO value to it, as having a link in the text of a keyword for one of your keyword-related posts shows signs of authority on search engines.
That is what backlinking is all about.
I will be getting in the "dos and do not's" of guest blogging down below but first, let's talk about frequecy.
How Often Should You Guest Blog?
You should guest blog as often as you can but the thing you should not do is to neglect creating content on your own site.
I try to submit one guest blog post per month. That is enough for me. If I have more opportunities to submit more, I'll try to do that but I always aim to do one post a month.
You can do more if you wish but always remember you still have to be consistent with your publish on your own website.
Should You Accept Guest Posts On Your Site?
Yes, if you like the author behind it then feel free to do so.
Often times once you submit a guest post to a site, they will offer to do one for you.
This is all ok but also don't accept just any offer that comes through. Pick and choose the ones you think will bring the most value to your readers.
Some Rules For Guest Posting (The Dos & Do Not's)
Do…
Write a minimum of 1000 words when you submit a post. It shows you've put an effort in your content.
Link to other related articles on your blog (usually you get 2 links for every 1000 words but you should ask before you do that)
Send over an enticing author bio so the readers can see what else you blog about (you can also place 1 link in there).
Allow the other blogger to submit a post (if you like his content)
Don't…
Don't place an affiliate link in a guest post, it's kind of a no-no in guest blogging.
Don't submit regurgitated content. Make an effort.
Don't get too overworked on guest posting: write content for your site and don't let guest blogging wear you out.
Remember that YOUR blog always comes first, before anything else.
In Closing
Thank you very much for reading this post. I hope this post have answered your questions regarding guest blogging and how to start using this incredible "tool" to make your blog even better.
If it didn't, let me know in the comment section below and I'll be more than happy to answer it for you.
All the best, till next time.
CLV