Does this sound familiar?
Okay, I'm calling it: if you're using guest blogging as a way to gain links in 2014, you should probably stop. Why? Because over time it's become a more and more spammy practice, and if you're doing a lot of guest blogging then you're hanging out with really bad company…

…So stick a fork in it: guest blogging is done; it's just gotten too spammy. In general I wouldn't recommend accepting a guest blog post unless you are willing to vouch for someone personally or know them well. Likewise, I wouldn't recommend relying on guest posting, guest blogging sites, or guest blogging SEO as a link building strategy.
That was Matt Cutts back in 2014, and of course, just like that, the news that guest blogging is dead was all over the place.
But Is Guest Blogging Really Dead?
Let me just say it outright: if you jumped to that conclusion because you "heard" Matt Cutts say that – without digging into the situation – then you are only to blame for your struggles with your blog.
Go through the statement again – there's a lot to read between the lines. Guest blogging is dead if you use it as the sole way to get links. It's dead if you use it to get links indiscriminately.
But, if you read more closely – and actually click on the link to the original post to read the whole things – you'll get the spirit of the statement: there is a right way to do guest blogging.
That being said, the fact that guest blogging is a spammy business is still true today. Perhaps even more so.
Daily, I go through countless emails from people pitching guest posts. From an editor's standpoint, let me tell you this: perhaps 1 in 10 emails get read, and the response ratio is even lower.
I imagine majority of editors and bloggers do the same thing; no wonder guest blogging campaigns fail!
But what's the reason behind this? Why do (your) email pitches get ditched faster than you can say "guest posting"?
Based on my experience, let me share some things you might be doing wrong and how you can make guest posting work for you – the right way.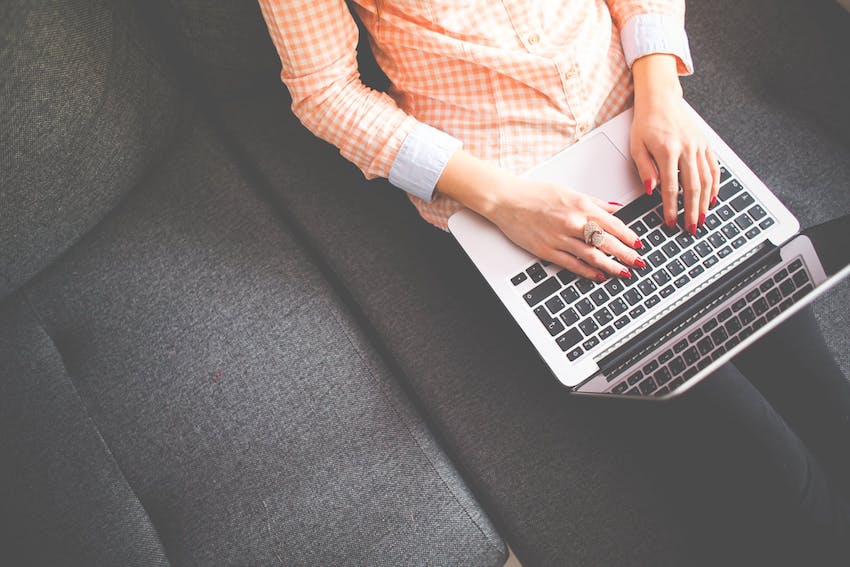 The Sites
I've got two words for you: quality and relevance
Sure, these adjectives are so overused, but there is no going around it. You need to make sure you guest post only on quality sites and vice versa. Indiscriminately publishing and accepting posts is a major reason guest posting fails.
So, how do you choose the right sites?
Here's a useful list, which will take lessen your workload: Best Blogs That Accept Guest Posts. You will also want to check out MyBlogGuest, which hooks up bloggers for guest posting and community interaction.
But what if you receive a pitch from an unfamiliar site or you want to pitch to a site not on any popular list? Or what if you want to vet a guest blogger's site? What I do is use my go-to tool, SEMrush, which gives you info such as organic search, backlinks, organic keywords, and traffic.
You want to see numbers like at least 300 organic keywords. You also want to see the traffic going up steadily or at least revolving around a certain level. Look at 6 months of data, minimum.
If you don't see any growth at all, see traffic on a downward spiral, or you see a sudden spike without consistency in the months after, then either there's nothing going on or there's something shady. Either way, you're better off looking for another site.
However, don't rely solely on the numbers. Go through the blog and read the posts. Make sure they are written well, too.
Now, you may have found a site that has solid authority. Great, right?
Before you jump into pitching, though, ask yourself: How is this blog related to mine?
If your blog is about health and wellness, you don't really want to pitch to blogs about celebrity gossip. Sure, you can connect them somehow if you want to, but that would be a reach.
You want exposure to readers who are already interested in your area of expertise. Plus, Google likes backlinks that are from quality AND relevant sites.
Your Pitch
You're read all about it more times than you want – you need to send the perfect pitch and there are best practices to follow:
You need a catchy subject line
Make your intro short
Go straight to the point
Make a template for efficiency's sake
And so on…
You're following all those tips, but why are you still failing?
Clearly, your pitches are being tossed. Here are a few reasons for this (some of which seriously make me want to tear my hair out):
Your email has grammar/spelling mistakes.
You forget to change the name of the blog in the template.
You pitch topics unrelated to the host blog. Here's an example that gets my goat: a pitch that says "I'm an expert in technology and gadgets…I love how your blog tackles these subjects…" when it's being sent to a site about copywriting.
You're too demanding. Confidence is a plus. Arrogance is another thing. Ending your email with "Either way, I expect a reply from you within a week." There is no problem with asking for a reply so you know where you stand, but choose your words carefully. Instead of "expect", why not tone things down a bit and say "I'd appreciate it if you can let me know…". You can then follow up within a week if you don't hear anything.
You're too persistent. Is there such a thing? Yup. Following up once – even twice – is good. The first time, your email could have slipped through the cracks. The second time could just have been bad timing. The third, fourth, and nth time…should give you a hint. People are busy. They can't reply to every email that comes their way. Keep pestering them and you might end up being labeled as a spammer.
Giving And Taking
Don't be a user. Period.
Guest blogging is a two-way street. You get your back scratched, you scratch the back of others. That is why it's important that you associate with reputable and ethical bloggers.
You don't want to play around with spammy bloggers and have them drag you down.
You also don't want to be labeled the guy who is always asking to guest post but never takes the time to go through guest post requests and doesn't share his guest posts on social media.
"Bonus": Don't Lie!
Just like in life, don't be a dick.
Let's go back to the beginning of this article where we talked about guest blogging being killed by spammers dropping links.
Now, we know that guest posting is still being used to get backlinks, and that's fine. What's NOT fine is dropping links without being honest about it.
Earlier, we went through all that stuff about choosing quality and relevant websites to pitch to (and vice versa).
Don't throw all that effort out of the window by trying to mask the fact that you want to promote a link to your blog (whether it's the homepage or a specific post).
Trust me, editors know when someone's trying to pull one over on them. And when that happens, boom! There goes your credibility – and your chance to publish on another site.
Ready To Get Guest Blogging Working For You?
Analyze what you have been doing. Take notes and read this post again. You'll probably find a thing or two you can improve on.
Good luck!