Do you ever feel like you need a break from blogging?
I just took 3 months off from writing blogs so I can focus on another business that requires my attention during summer, but now that summer is over; I'm back!
I have to say I did miss blogging but I also learned a lot of lessons during my time away and that's what I want to talk to you about today.
You might want (or need) a break from blogging and that is perfectly ok, but I want to show you how you can take your blogging break without it affecting your blog and your income.
If done wrong, your "blogging break" just might "break your blog"… and that's not good at all. I'm sure you do not want that right?
So here we go…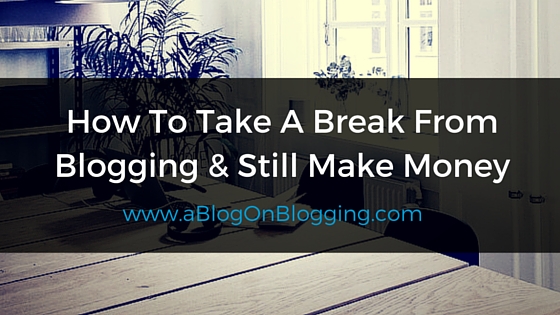 Just to be clear, I didn't abandon all aspects of my blogging; I was still replying to comments, emails and the sort and I still kept contact and provided support for my referrals in Wealthy Affiliate.
I also stayed active on social media. Social media is a huge part of my traffic and I just had to keep feeding that beast throughout my absence.
The only thing I didn't do was write blog posts. I had scheduled blog posts to go out weekly but they were not enough to last the whole time I was away (poor planning on my part).
I thought I'd be back sooner. That's a lesson learned right there.
Ok so you want a blogging break? Here are some ideas and tips that should help you keep your business running smoothly while away:
Schedule Posts To Go Out Automatically
Ok so I didn't do this so accurately (lol) but it is still is a great idea to have a backlog of posts that are scheduled to go out automatically while you're away.
Fresh, consistent content is always a plus in the blogging universe and the "Schedule" button on your WordPress editor is a your best friend.
All you have to do is plan how long you're going to be away. See how many posts you want published (i.e once a day/week/month?), write them down, do all the necessary "extra work" like proofreading, creating images, titles, SEO etc and let WordPress do the rest for you.
This will guarantee that your blog stays "alive" while you're away. Search engines will continue crawling, traffic will keep coming and hopefully sales too (but more on that later).
Keep Feeding Your Social Media Accounts
As I said, social media is super important for my business so I wanted to make sure that while I was away traffic was still coming in droves.
While you can still do this manually if you wish, a great tool called Buffer is something you should really look into if you want to be completely hands off while you're taking your break.
It works with most major social networks like Facebook, Twitter, LinkedIn, Google+ and luckily for me… Pinterest (my main social activity happens on Pinterest).
If social media is not a priority for you, then disregard this point but I really suggest you make an effort on building a solid stream of social visitors.
Relying only on search engine traffic is not a good idea. It's always best to have multiple sources of traffic.
Continue Replying To Your Emails And Comments
While basically everything can run automatically if set up right, your interaction with your readers and followers can't.
During my break I still kept answering emails and comments that I get. It's the least I can do and it's not that much work either.
It's good to show people that you are still available. One of the thing that (I think) helps me retain readership is that I reply to every comment, email and tweet I get.
Always be accessible to your readers and customers, this is how you build trust.
How To Keep Making Money While On A Break
We've finally reached the best part…. how to keep earning money from your blogging when you're away.
Actually this is pretty easy to do. If you have your blog monetisation properly set up, then the money will always come in. The internet runs 24/7 and you can make money anytime, even if you're away from your business.
READ: $190 Before 7am: Thank You Blogging
Surprisingly, after 3 months of being away and without fresh content being published, my blogs still made money.
This is what "The DotCom Lifestyle" (as John Chow puts it) is all about.
However I do have one tip for making consistent sales that you should try implementing.. and that is recurring commissions.
Recurring commissions are a huge part of my earnings and the best thing about it is that they require *no extra work.
*I was still mentoring my referrals inside WA so "no extra work" may not be the right word here but you get my point.
My premium referrals in Wealthy Affiliate pay a monthly (or yearly) subscription fee and since I was the one that referred them in the program, I will get paid a 50% commission for as long as they stay a member, even if I quit blogging completely!
If you're not familiar with Wealthy Affiliate, it's an online university where you will learn all you need to know about building a successful online business through blogging.
See how Wealthy Affiliate can help YOU become successful!
Whenever you can, always go for "recurring commissions". As I've mentioned in my free ebook, which you can download from here), it's one of the best ways to build a great income online using blogging and affiliate marketing.
Things To Remember Before Walking Away
While I was away, I still kept an eye on my blog's statistics.
I would check my rankings, traffic and income around 2 to 3 times a week just so I know everything is running "smoothly", however now that I'm back, I can see how this mini break could (or will) affect my business.
Success builds on itself….
Obviously I wouldn't have been able to pull this off if it was a brand new blog. The only reason things kept running is because the work I did for the last 2 years generates enough interest and revenue that allows me to take time off.
The volume of content that I produced and the time I spent building up the social followings were not in vain.
If your blog is only a few weeks/months old then I don't suggest you take any type of blogging break whatsoever.
You can schedule your posts and that might work for you but running a blog is much more than just writing blog posts and if you're a beginner you need to be on it 100%!
You can't stay away too long…
While my blogging break didn't necessarily hurt me, I couldn't have gone away forever and still expect to have an income.
If you abandon your blog, most probably search engines and readers will abandon you. Don't think that with the information I shared with you today you can set up the blog, monetise it and then just walk away and make money.
It doesn't work like that.
Also, while I didn't see any decrease, I'm sure that my lack of work on here will "hurt me" in the future.
If I kept publishing and putting in the consistent effort (without taking the break that is), I would be in a better position 3/6/12 month down the line.
Just something to keep in mind.
---
Thank you for stopping by.
Gosh it was fun getting back to writing and sharing my ideas with you. I hope you found this useful and if you have any questions feel free to drop me a comment or an email.
My blogging break is officially over and I will be publishing more content like this in the coming days and weeks so make sure you subscribe to my newsletter so you get the content straight to your inbox + a cool free gift. 😉
Talk soon.
CLV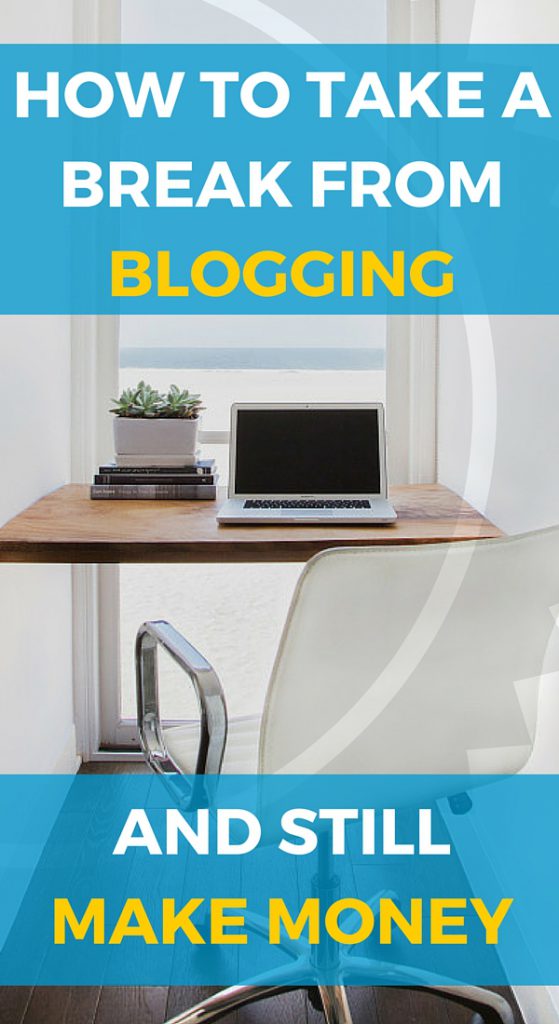 ---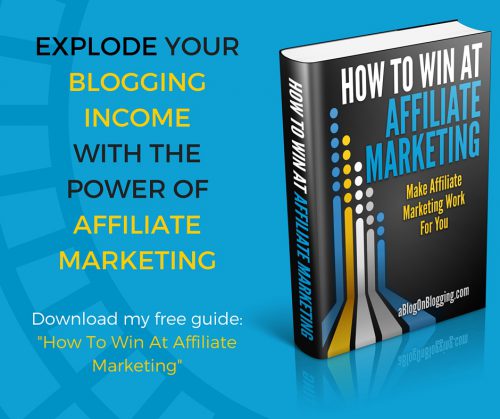 ---