Starting own business is like dream come true. It frees you from shackles of regular employment, presents ample opportunities to test your skills and entrepreneurial abilities and holds the promise of getting rich quickly.
However, starting a business is often impeded by several factors.
Main Impediments to Open Business
While some inhibiting factors can be easily overcome, others require tact and extra efforts. These deter a majority of people from venturing into a small business.
These hurdles include:
Lack of funding.
Undue fear of competitors.
Preference to stable jobs over a business.
Insufficient skills and experience.
Hassles involved in legitimizing a small business.
Overcoming Hurdles
However, these hurdles can easily be overcome with some ingenuity and astute planning. There are excellent examples of small businesses that today rank as global giants. Amazon and Airbnb are some businesses that began with whatever their founders had.
Harnessing the power presented by the Internet and some creative thinking, their founders eventually made it to the top. Here we present eight small business ideas that you too can start with whatever you have.
Top Small Business Ideas
To start a business with what you have can be fairly simple. Obviously, you will possess some skill that is in demand and can be deployed as a driver for your business.
Secondly, you would definitely be residing somewhere- either a home or a dormitory, which is sufficient to serve as a launch pad.
Thirdly, a computer or smart-phone with a reliable Internet connection is something you would definitely posses, considering the fact you are reading this article.
So, here are eight top ideas for small business….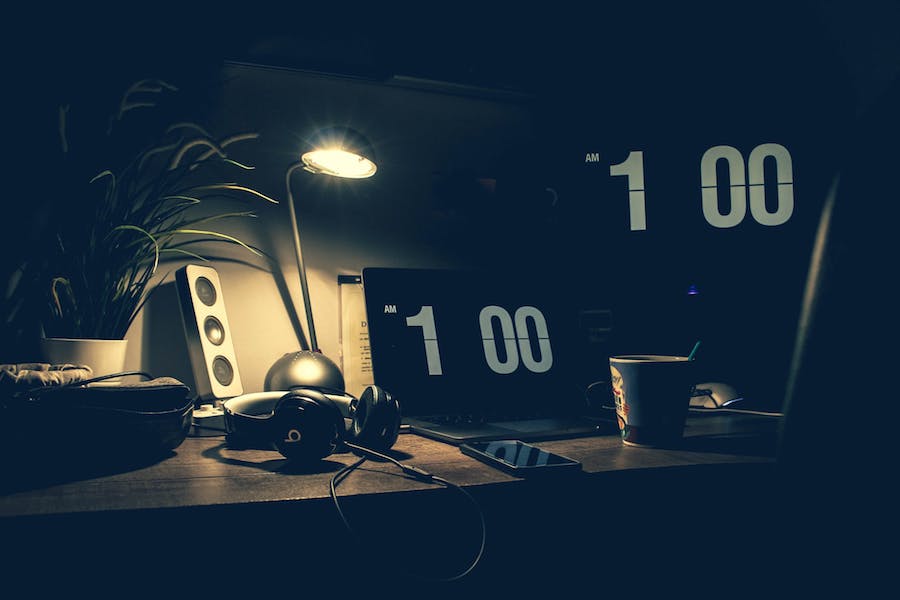 Idea #1: Online Translations
Online translations are in great demand nowadays. Every company that seeks to expand operations requires translations from English to regional and foreign languages and vice versa.
Online translation means you will receive myriad stuff such as advertisements, legal documents, notices, press releases and others in one language.
You have to translate this material into the required language. However, your translation has to be accurate and sans any glitches since a company's reputation and investment would depend upon your skills.
Additionally, you can also offer services such as real-time translations to companies.
Thanks to various Internet-based applications, companies hold video conferences with their business associates and staff at different locations worldwide. Your task involves listening to the talk in a foreign or regional language and providing instant translations.
Idea #2: Online Tutoring/ Coaching
Thousands of students worldwide studying professional courses often find it difficult to find excellent tutors for specific subjects where they lag. You can put your educational qualifications and skills to excellent use by opening a business as online tutor or coach.
You can enter this business with what you have either full-time or in your spare hours.
There are two distinct types of businesses available in this category. One is by offering your services directly to students who require additional coaching in a specific subject.
The other is by signing deals with educational institutes that offer online lessons for various professional courses such as Master of Business Administration (MBA), among others, through distance learning programs. Both these businesses are equally lucrative.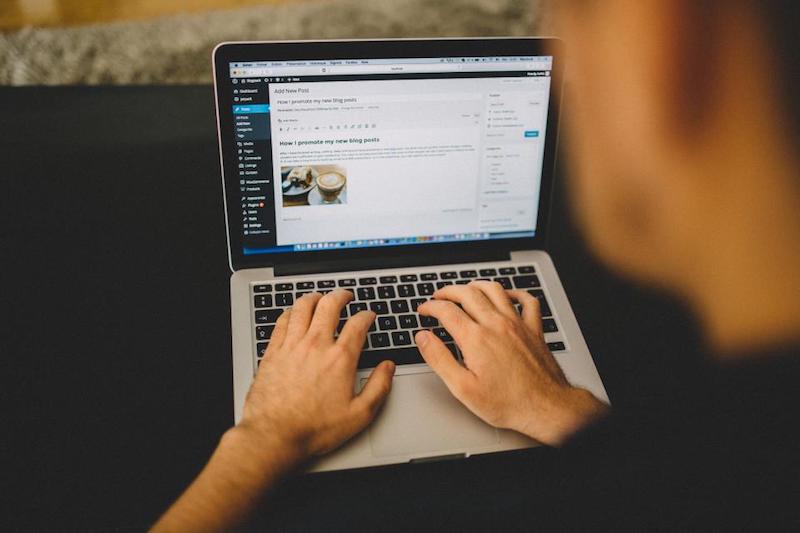 Idea #3: Web Designing
The Internet has become an indispensable platform for any company, small and large, to promote its business either locally or globally. This involves setting up a website. Such websites can either be very basic or highly sophisticated, depending upon the company's budget.
Generally, a company will book a domain name and pay for its hosting. However, for the website to become functional, it needs excellent design.
This is where your services come in. As an online web designer, you can bag contracts from businesses small and large to design their corporate website. For this venture, all you need is web designing skills, creativity and a computer with reliable, high-speed Internet connection.
An online web designer's business often receives clients from distant locations, including foreign countries. You can simply advertise your web designing enterprise through Facebook Business and moreover, LinkedIn.
Idea #4: Social Media Management
With Facebook having over 2.4 billion users worldwide, it is the undisputed leader in social media. Facebook and Facebook Business are now widely utilized by companies around the world to reach out to customers and attracting new clients.
Additionally, businesses are also marking their presence on Pinterest, Instagram and LinkedIn, among other platforms.
This has created a huge demand for social media management companies that can professionally handle posts on Facebook, respond to comments and grievances from followers. Businesses with Linked In profiles receive online queries for their products and services.
Hence, starting a social media management business is something you can eye if you have the required skills. The main objective of social media management companies is to ensure their announcements reach the target audience on time and in an interesting manner.
Idea #5: Software Development
IT experts well versed with the development of computer software and mobile-based apps can open an online business to offer these services.
Companies of all types require customized software for myriad purposes including accounting and book-keeping, maintaining internal records, staff profiles, payroll, menus, inventory control and other applications. Mobile-based apps are generally targeted at attracting clients to generate new business.
Indubitably, readymade solutions are available for a small fee or even free on the Internet. However, discerning companies prefer to have their own customized software and apps since they guarantee better security and suit specific needs. For those well versed in this field, software and app development is a business that is almost evergreen and in huge demand nowadays.
Idea #6: Internet Security
With rogue countries sponsoring cyber-terrorism and the increase in a number of malware and phishing attacks across the world, financial institutions, healthcare providers, utility companies and other businesses are constantly on the lookout for services to boost their cyber security.
Understandably, these companies have their own security experts. However, they also rely on external sources to monitor their security systems and prevent cyber attacks on their networks and database.
With some expertise in cyber security, you can enter this highly lucrative business. Your task involves monitoring incoming and outbound Internet traffic to the company's servers and detecting any anomalies.
Upon detecting any abnormal activity, you have to alert the company's in-house cyber security experts or pull the online 'kill switch' that shuts down the malware attack.
Idea #7: Affiliate Marketing
Internet history credits global online retail giant Amazon as the pioneer of large-scale affiliate marketing. While Amazon remains the world leader in this sphere, emergences of other e-commerce brands and online stores have increased the demand for affiliate marketers worldwide.
Affiliate marketing business involves creating content and posting it on various websites or your own blog. The link you provide for a particular product or service directs readers to the vendor's web portal.
For every click on your affiliate marketing link that fructifies into a sale, the online store or company pays you a fixed amount for the service. This business is very easy to enter.
Additionally, you can sign up for various affiliate marketing programs for maximum profit. Linking up with other affiliate marketers to form a team increases your chances of making profits from this system.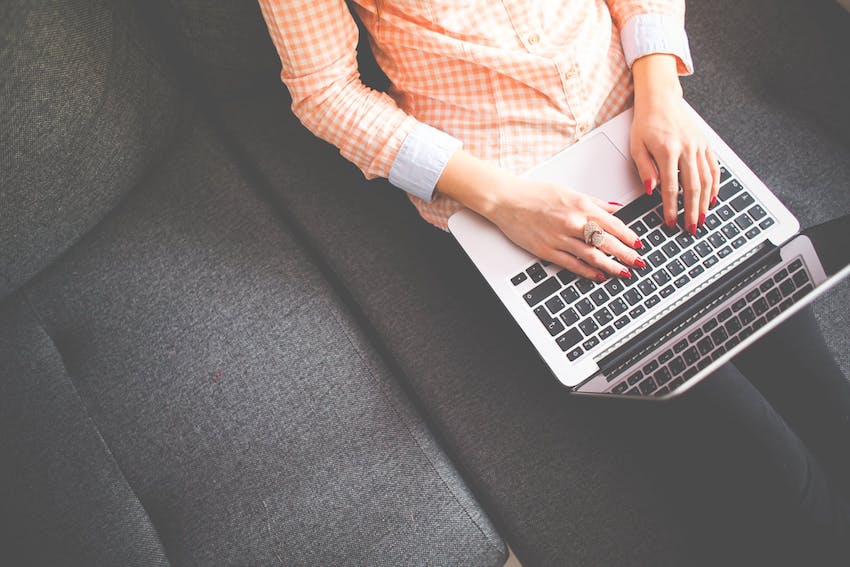 Idea #8: Content Writing
Content writing is the easiest business anyone can enter, provided you possess excellent writing skills and have expert level fluency in English or any other language.
Additionally, you have to be well informed about latest news and happenings around the world and general knowledge. Additional skills include great computer typing speed and ability to independently conduct research from multiple reliable sources.
All businesses, political parties, educational institutes, finance organizations, bloggers and myriad other establishments require excellent content to post on their website.
Generally, a content writing business, done full-time or eight hours a day, can easily fetch you US$ 500 or more, depending upon your skills.
Some companies hire content writing businesses on a contract basis. Meaning, you will be served a contract for a specific duration, during which you have to complete a fixed number of articles or content that meets the requirements specified by a company.
Ignore Competition
Established small businesses in your field may possess some inherent strength. They could have sufficient funds to advertise their business or hire staff to execute work faster.
As a beginner, you need not worry about these capabilities of your competitors. Remember, they trudged the same path earlier.
Many More Businesses
Understandably, these are plenty ideas for small businesses that you can start with what you have. These include micro-tasking- a sort of proof-reading service where you correct spelling, grammatical and punctuation errors for printers and publishers.
Another great small business idea is to open your own medical transcription service by tying up with a local healthcare provider.
Third, you can also open a small online travel agency by offering airline, bus and rail tickets as well as accommodation facilities and other requirements of tourists.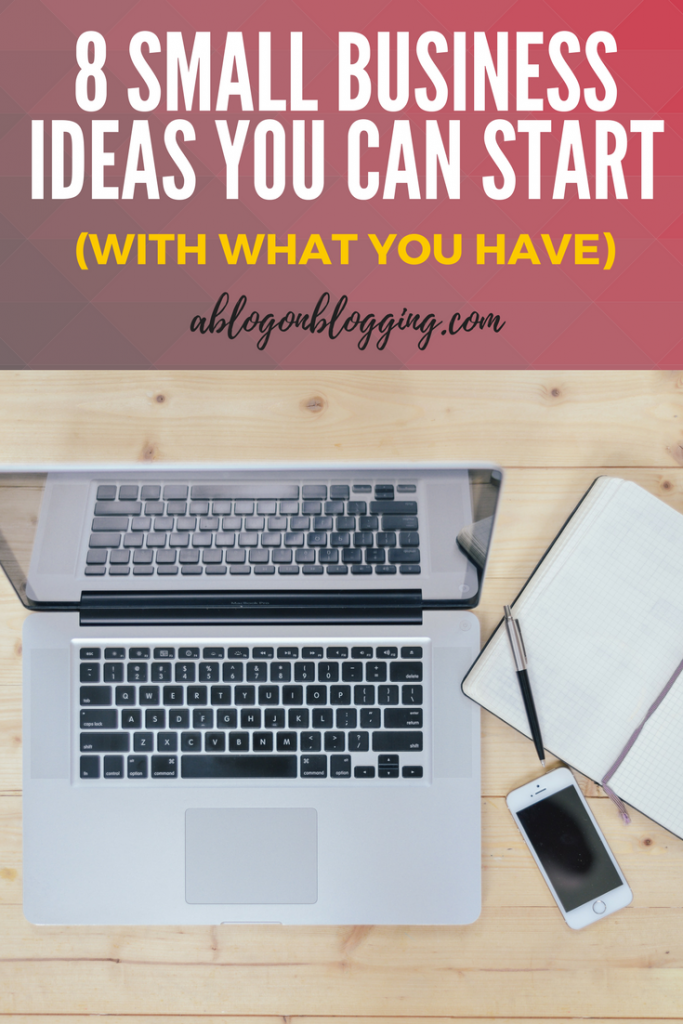 In Conclusion
Your educational qualifications, experience, and skills play a key role in deciding the future of your small business opened with what you have.
Building a small business with your personal resources is the greatest way to entrepreneurship. It saves you the hassles of looking for seed money for the business from venture capitalists, crowd funding sources, and other lenders.
Additionally, you also enjoy the liberty to operate the business from the comfort of your home and from any location in the world. The only resources you need are your personal skills, computer and smart-phone and a great Internet connection.
Before venturing into any enterprise listed above, we advise you to explore the market and identify your niche clientele for effective targeting.