For most people, the sense of sight supersedes all the others. When you hear information, the chances are that you'll only remember only 10% of it three days later. However, when you hear AND see related visuals, you're likely to remember 65%.
A Nielsen study reports that users usually leave a web page within 10-20 seconds because readers have become jaded due to "having suffered countless poorly designed Web pages in the past." And part of poor design is bad visuals or the lack thereof.
As for social sharing, articles that have high-quality relevant images placed at 75- to 100-word intervals get double the number of social shares and visual content is 40 times more likely to get shared on social media.
If you want your blog posts to be remembered and shared, you have to put some effort to make them beautiful – no matter if they're photos, charts, infographics, interactive visuals, or videos.
Ready to get started? Here are some tools that are easy to use and yet add a lot of aesthetic value to your blog posts. Even if you don't have a drop of designer blood.
10 Tools to Create Beautiful Blog Posts
I've grouped the 10 tools into two, not because one group is less useful than the other. It's simply that I suggest starting with the first four if you don't have a go-to set already.
They're straightforward and rarely a day goes by that I don't use at least one of them.
Favorites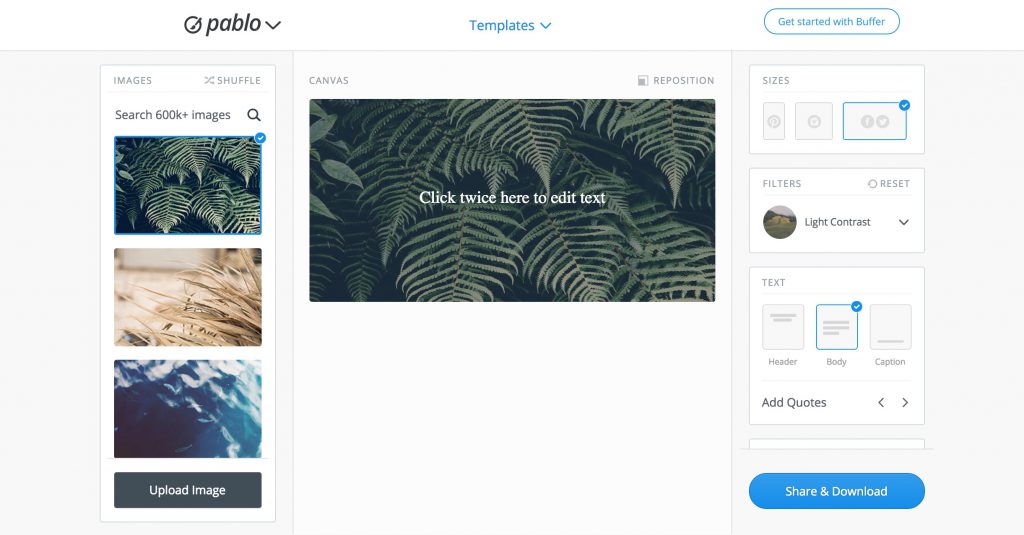 Pricing: FREE
If you need one tool – just one – to make your own images, then Pablo is what you need. There's practically no learning curve at all.
Choose from three of the pre-set sizes for social media networks. No guesswork needed.
For the background, you can choose from any of the images displayed, search for images using keywords (the results are all Creative Commons), or upload your own. You can add text, select fonts, and use a pre-set template.
Pro tip: Install the Chrome extension to start creating an image in one click.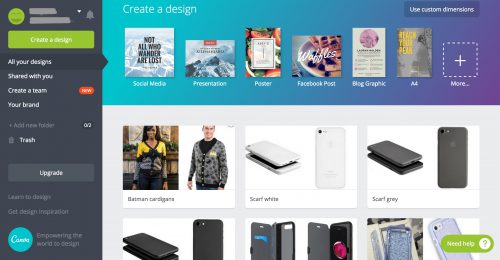 Pricing: FREE, Canva for Work at $12.95/mo
Canva provides more power than Pablo but also has a steeper learning curve – nothing to be concerned about, though, as the interface is still easy to use.
Search for images within the interface, and you'll find both free and premium results, or you can upload you own. Use an existing template to fit your need – Facebook cover, Twitter post, etc. – or create your own dimensions.
Images are saved in your account and share them with 10 team members (for the free account).
Pricing: Express and Mobile are free, Desktop is $1.99/mo or $14.99/yr
For writers like me who don't know much about photo editing but need to create something that looks like it came out of Photoshop. It's great when you need specific details like pixel dimensions and text layering.
It does come at a price: a higher learning curve.
If you want a simpler setup, use the Pxlr Express, but don't expect the features Pxlr Editor offers.
It's got standalone and mobile versions as well as web apps.
Pricing: FREE, Lite at $15/mo, Pro at $29/mo
If you need to create infographics, presentations, and printable materials quickly and with ease, then Piktochart will do the trick.
The free account packs enough power so that you probably won't need to upgrade, but even if you have to, the prices are reasonable, especially considering the dummy-proof interface and the host of templates.
If you're intimidated by the words InDesign and Illustrator and are annoyed with PowerPoint and Keynote, then Pikotochart will be your friend. For free.
More must-use tools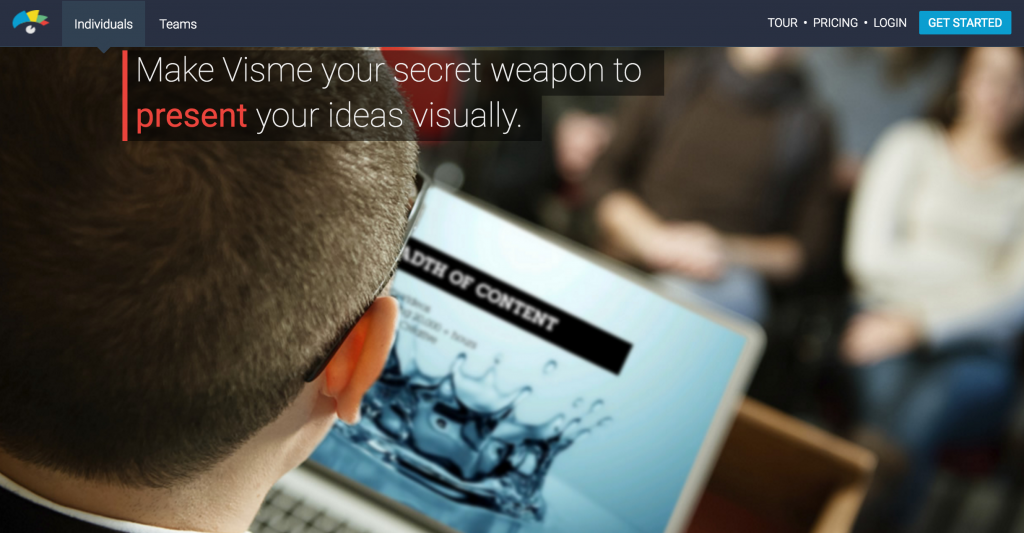 Pricing: Basic for free, Starts at $10/mo for Standard (billed annually)
Another handy tool to create infographics, presentations, and other visuals for your blog posts, Visme is a relative newcomer to the game, but it sure can hold its own.
From the get go, it makes a blogger's life simple – you choose what kind of visual you want to create, then your hand is practically held throughout the creative process.
And, with millions of free images, more than 100 fonts, and even more icons and shapes, you're bound to come up with something captivating.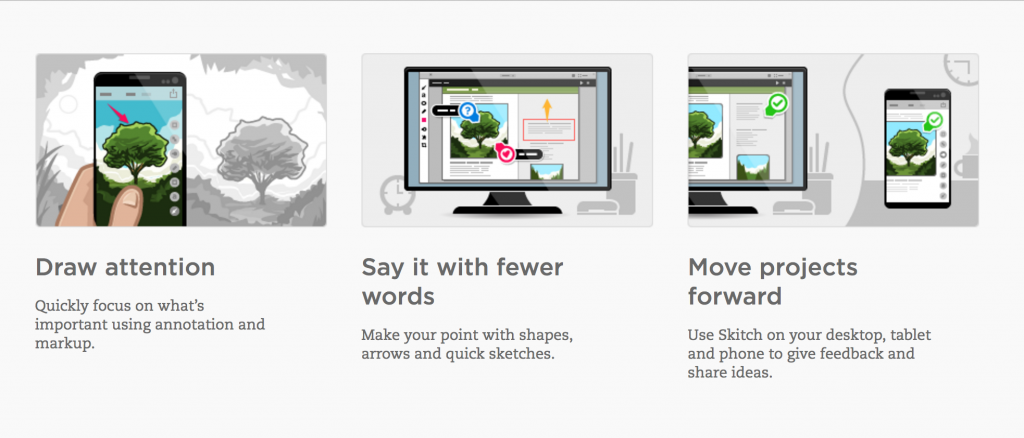 Pricing: FREE
I love how quickly I can fix photos/screenshots to my satisfaction with Skitch. The iOS app is particularly useful when you're working on blog images on the go.
The web version (now Evernote Web Clipper) is even more versatile, giving you the ability to mark-up photos, clip webpages and annotate them – the same goes for PDFs.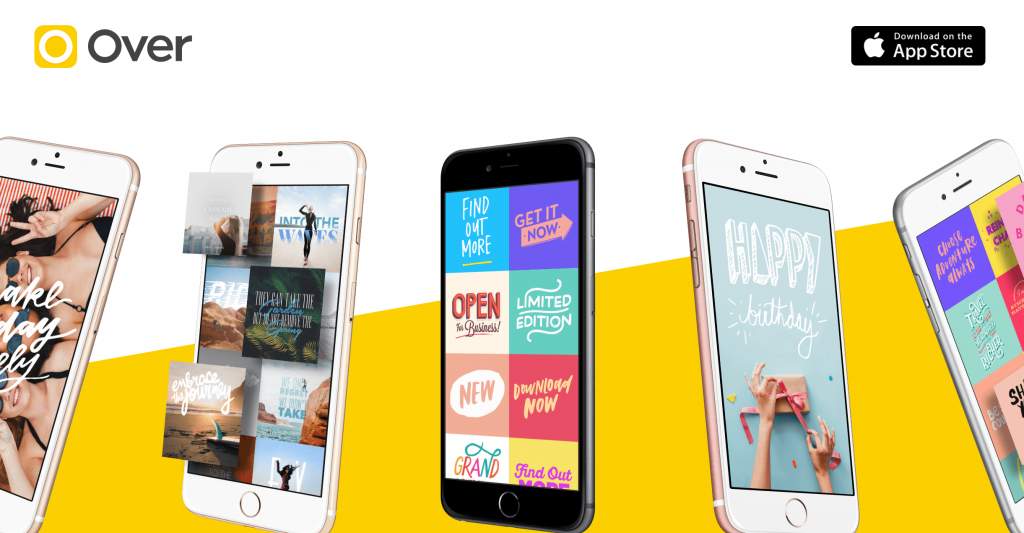 Pricing: FREE, In-app purchases
For the truly mobile blogger, Over is the most convenient tool to have. It will take care of all your editing needs. Add text and captions, choose from free templates (updated daily), and even add your own fonts (in-app).
Also, it is a must-have if you want your Instagram/Pinterest game on high octane.

Pricing: Lite Version is free, Pro Version is $39.99 (3-site license)
Visuals are not for purely aesthetic reasons. Their function is just as important, and for certain blogs, maps provide a functionality that can give them the break they need. Travel blogs or food blogs, for example, will enjoy a massive boost if they have a map in place.
For this, the WP Google Maps plugin is the best way to set things up. With practically no coding knowledge at all, you can create custom maps and add markers. The Pro version adds features like descriptions, images, categories, links and directions.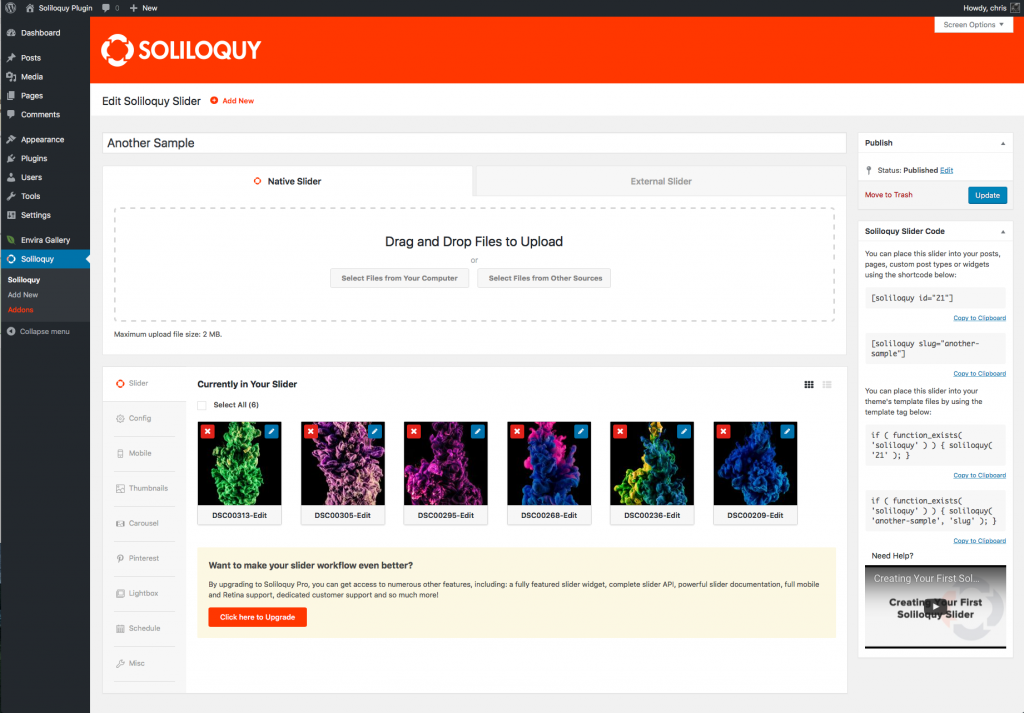 Pricing: Lite Version is free, Plans start at $19/mo
WordPress sliders can be a pain in butt to create – especially for non-developers. With a plugin like Soliloquy, though, anyone can make a slider that looks good – simply by dragging and dropping.
The plugin allows you to use images and videos. You also don't have to worry about different screen sizes as the plugin is fully responsive and mobile-ready.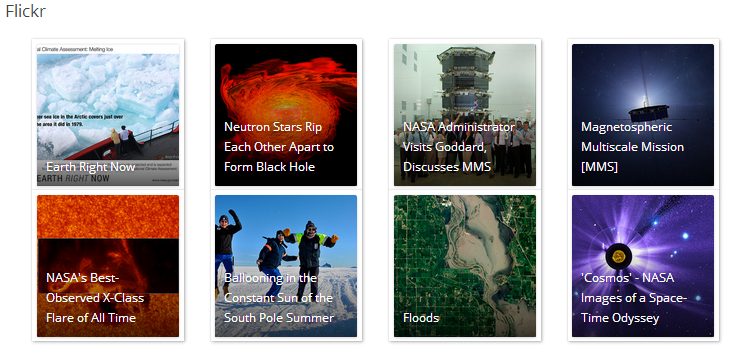 Pricing: $20 for a regular license, +$6 for extended support
Plus Gallery will take your blog to one – no, two, even three – level(s) higher of gorgeousness.
Not only can you display images you upload to your blog, but you can integrate Facebook, Flickr, Instagram, or Google Plus and showcase images from these platforms.
Make your blog posts more readable and shareable by integrating visuals tastefully. Play around with the tools above, and you'll see the positive impact your efforts will have on your readership.