On the outside, blogging looks fairly simple.
You choose your niche based on your knowledge of the subject, and then create the best possible content you can, after which the people will come flocking to your blog looking for answers.
Only it doesn't happen like that. Regardless of how great your content is, you still need to think about your target audience and how you will go about reaching them.
The only way you can do that is through SEO because, regardless of how smart Google or any other search engine is, they are still not able to understand human language.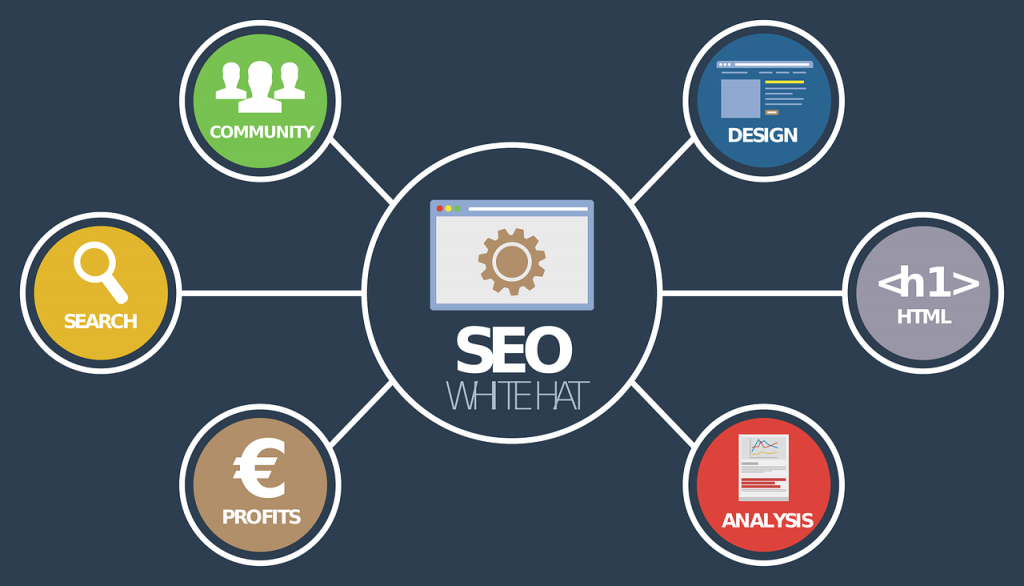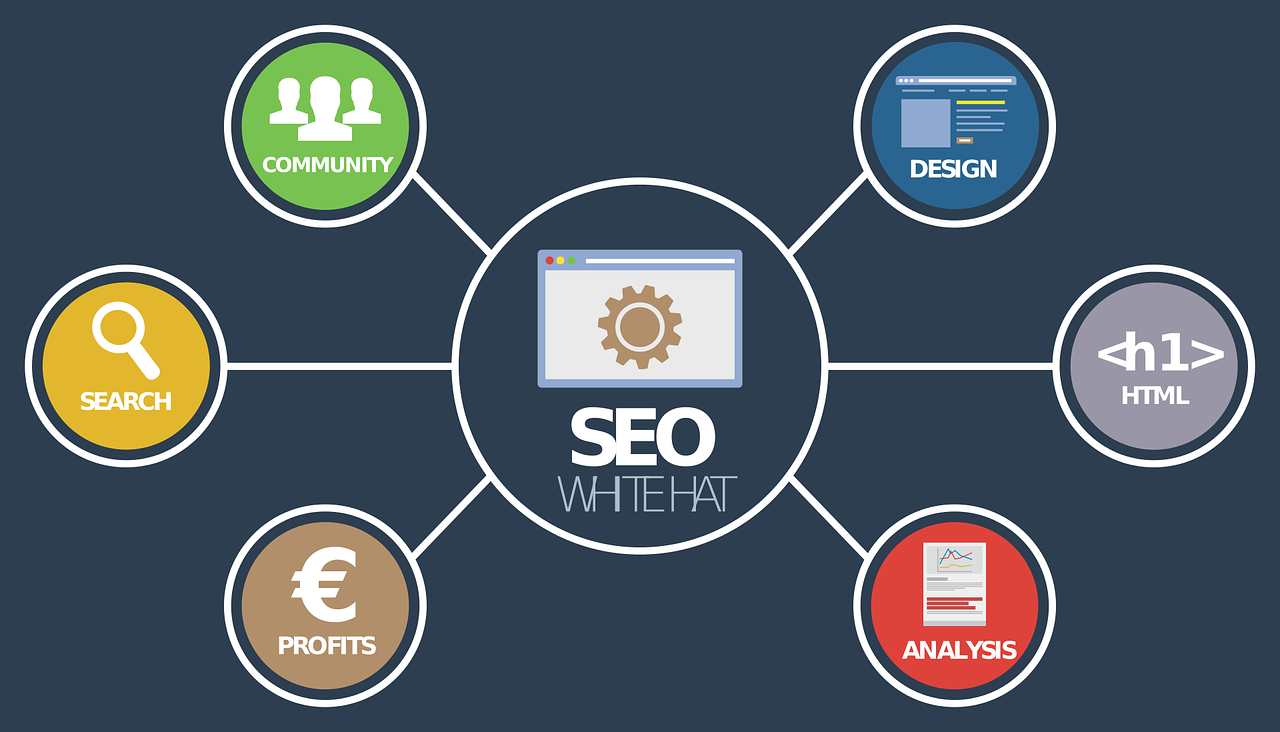 Why SEO Matters
Google's various algorithms are able to recognize high-quality content and rank it higher by looking at more than 200 major factors, as well as over 10,000 minor ones.
SEO factors, such as keywords, anchor text, the quality of your backlinks, and alt text, among other, are essential, which is why you should never neglect optimizing your content for the search engines.
Yes, "content is king" it is true, but "SEO is dead" isn't. You need both in order to get your blog to rank high inside the search engine queries.
For the purpose of this article, we will focus on SEO and analyse 10 SEO mistakes which can break your blogging efforts if you are not careful. Keep on reading to find out more.
1. Not Doing Keyword Research
While you should definitely do your best when writing content for your blog, you also need to do your keyword research, otherwise you are not going to get any traffic. Just try and imagine a sequence of events when you are looking for something online.
You open whichever search engine you prefer, and then you type in a word or a phrase which you want to look for, and the search engine looks for the best match.
Your target audience does the same, and when you write without taking keywords into account, you not allowing the search engines to connect your audience to your great content.
The good news is, there are plenty of tools out there, such as Google's Keyword Planner, which can help you find optimal keywords and phrases. As for long tail keywords, you can even use Google Autocomplete feature to discover them.
2. Stuffing Your Content with Keywords
This sort of practice used to be pretty common, until Google rolled out its last few updates, after which it was stopped more or less. Before, if a user was looking for a particular keyword, they would be exposed to the content of poor quality, but which contained exact keyword matches, regardless if how unnatural and ridiculous they appeared.
But, Google's algorithms have gotten smarter, and they have started to penalize keyword-stuffed content and rank it lower inside the search engine results. For instance, phrases like "This power drill is the best power drill currently on the market" were pretty common.
According to Timothy Bloom, who is the main content creator for Rush My Essay, you should try and maintain a natural keyword density, which is somewhere between one and three percent.
This should get you enough exposure, without the risk of getting penalized. Ultimately, you can use synonyms, and your content will still appear natural.
3. Anchor Text Which Appears Unnatural
In case you are not familiar with the term, anchor text is a text inside a link, and as such, it is one of the main factors analyzed by Google when determining the ranking of your blog.
For instance, if you decide to use anchor text like "most powerful dehumidifier", the link should lead to the article featuring the world's most powerful dehumidifier. But, as in the case of keywords, people are going to try and exploit the system and use it to their advantage.
You could use the same target keyword as anchor text for every single link inside your article.
However, this will probably only produce a short-term result, as Google will spot this sooner or later, and penalize you for it.
Why? Because, their algorithms prioritize content which provides valuable information and experience for the reader, and that's not something that is going to happen if they are being directed to the same website all throughout the post.
4. Backlinks of Poor Quality
One of the factors which plays a huge role when it comes to the ranking of your blog is the existence of backlinks. But, what most bloggers don't realize is that it's not just the quantity of those backlinks, but also their quality.
You could make an account on any website which gathers freelancers, and you would be able to purchase 5 or 10 thousand backlinks for a $20 or less. It's possible, but 99% of those websites are useless and spammy, and will not help you improve your ranking.
While it's impossible to say what makes up a right backlink, if they are coming from reputable authority sites, you are golden. Now, there is some debate out there as to whether or not you should acquire them through guest posting.
The best kind of links are natural links, but it can take a really long time to build them, and there is nothing you can do about it except wait for someone to link to your blog. Securing a guest post on a website that is an authority in the niche is probably your best bet.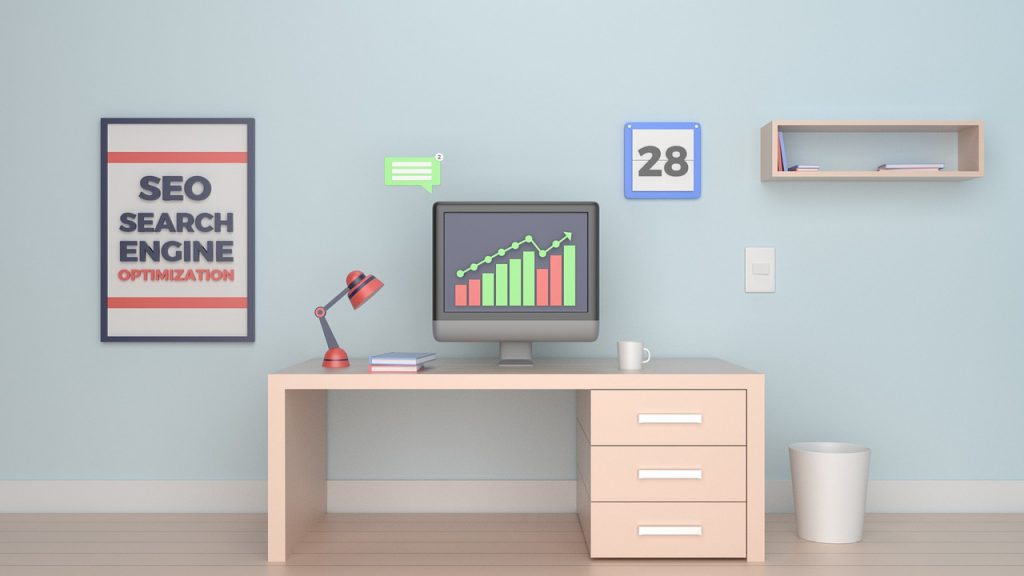 5. Neglecting Broken Links
Now, if you have followed all the advice so far, your posts will have a fair amount of both external and internal links. In case your blog has been around for a while, there is a very high probability that a lot of those links will be broken.
Some of the articles or websites which you have linked may no longer be active, or perhaps they have been moved to a different domain. Also, if you have done some maintenance yourself, you will also have to check your internal links and see if they are still active.
What happens when a user encounters a broken link? Well, it creates a poor experience for them, and Google will pick up on it, and assign a lower ranking to your blog. In addition to prioritizing blogs with high-quality content, they also prefer those which are updated on a regular basis.
You can take care of this problem manually by doing periodical maintenance, or you can use specific tools for it, such as Google Search Console.
6. Posting Rewritten or Duplicate Content
Reposting someone else's work constitutes as plagiarism, and not only are you making yourself vulnerable to legal action, but you are also risking Google penalizing your entire blog because of it. The worst part it, you can't even repost an article which you can written yourself without Google picking up on it.
Now, in order to circumvent this issue, lots of bloggers simply rewrite the content which they like using different words, while the essence of it remains the same.
However, these days, Google identifies this as spam, and it will rank your blog lower, because it prefers websites with unique and original content.
If you are really keen to use some of your existing content, the best way to do it would be to repurpose it. For instance, you can turn your entire blog into an eBook, or one of your pillar posts into an instructional video or an infographic.
7. Slow Page Speed
As you have gathered by now, Google prefers websites which provide the best user experience, and one of the factors which contributes to that is page speed.
Let's face it, nobody likes a website which takes forever to load, or which doesn't load properly. Usually, hi-res images are to blame.
You can avoid this problem by uploading an image of smaller size or compressing it in Photoshop or some other tool. If your website is still slow after you have replaced the images, perhaps you should analyze it more thoroughly with a tool like PageSpeed Insights.
Slow pages hurt your blog in two different ways. Not only will it receive a lower ranking, but people will also never come back, since they have way too much choice these days, so why would they bother with slow websites?
8. Not Optimizing for Mobile
You may have been able to get away with this a couple of years ago, but in 2018, mobile searches have surpassed their desktop counterparts. If you are serious about getting your blog to rank higher, then it's absolutely mandatory to have a theme or design which is responsive.
Everybody has a smartphone these days, which is why Google has started to implement mobile-first indexing. It doesn't matter if the desktop version of your content is brilliant, because it needs to be equally great when viewed on mobile devices.
You can make sure that your blog is mobile-friendly by analyzing it with Google's test tool. If it turns out it's not, then you will have to dedicate some time to redesigning it.
9. Your Blog Is Not Compatible with Most Browsers
When it comes to optimizing your content for search engines, you are pretty much optimizing it for Google, because all the others are nowhere near it in terms of popularity or effectiveness.
However, the situation is a bit different when it comes to browsers. Although Google Chrome is the preferred choice of many, it is nowhere near as dominant as Google Search.
Plenty of users rely on other browsers, as well, such as Firefox, Edge, Safari, or Opera. This means it's no longer enough to create a blog and open it inside just one browser and see it it's loading properly.
As we have mentioned before, people will be quick to leave your page if it doesn't provide them with a good user experience, and if your average on page time is low, Google will think your content is subpar and will assign your blog a low ranking.
10. Using Too Many Meta Tags
In the past, using as many meta tags as possible was necessary in order for your blog to get discovered, but nowadays, every single search engine will rank your website lower because you are using too many.
In addition to using them sparingly, you should also keep your title tags shorter than 60 characters, and unique for every page.
The same goes for your meta descriptions, although they should be no more than 25 words long. Also, try and resist the urge to insert your blog's name into every tag, because they will appear as duplicate.
Of course, you should include the name inside the title tags for major pages, such as your home, about, and contact pages.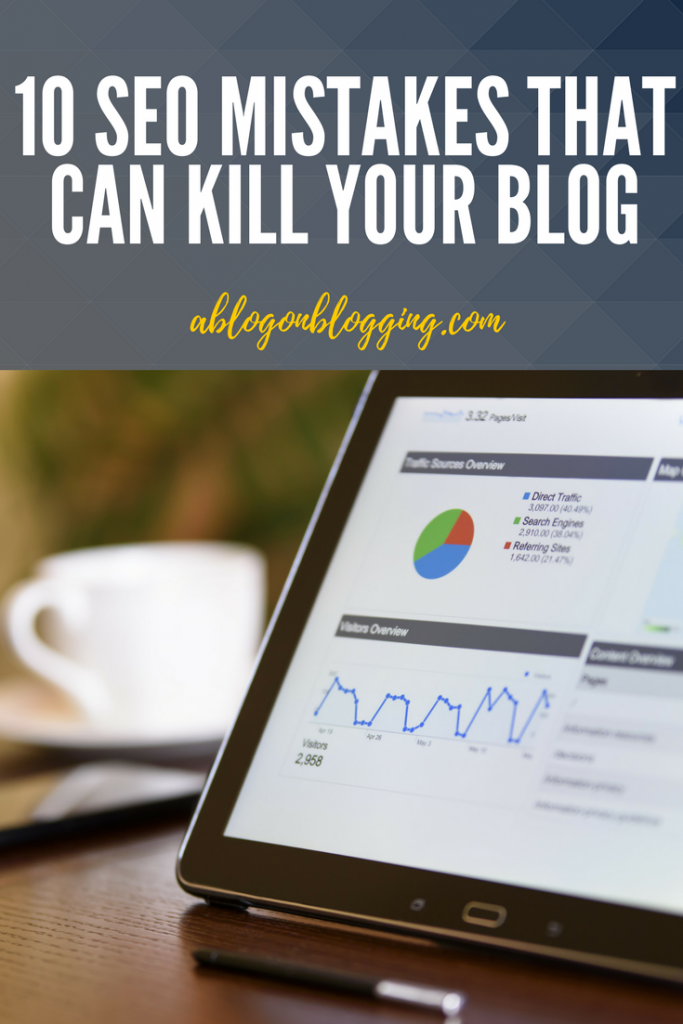 The Final Thought
As you can see, there are no strict rules when it comes to your blog's SEO. But, there are plenty of guidelines which can help you avoid some of the practices which can hurt your ranking.
Stick to the tips laid out in this article, and you will have no trouble getting your blog to rank high inside the search engine results.
About the author:
Brandon Stanley is a professional independent journalist. He is interested in writing articles concerning digital marketing andSEO. Apart from that, Brandon loves traveling and playing the piano. Follow him on Facebook and Twitter.