Not too long ago, I published a post about how to understand Google and how to make it love you, and your content.
This week, I'm going to try and attempt answering another very common "frustration" when it comes to doing SEO for your website.
Do you have the common problem most blogs have, which is; you cannot get good SEO rankings?
This post should help.
Although there is a lot of information and courses online on how to do great SEO, I understand it's not really a "black and white process: that you can apply and instantly get guaranteed results – and that is why so many people struggle with SEO and where confusion and frustration start to creep in.
No fret though, I have had these experiences in the past and although I am not exactly where I want to be with regards to SEO traffic (nothing is ever enough right?) I have figured out some hacks, tips, and tricks that should help you get ranked quite easily.
If you're struggling with SEO right now, this post should be helpful and while I suggest you try and apply all the tips listed below, I do believe applying just a few of them at a time could significantly increase your chances of starting to rank quite well in the future.
Let's get into it:
What You're Missing For Good SEO Rankings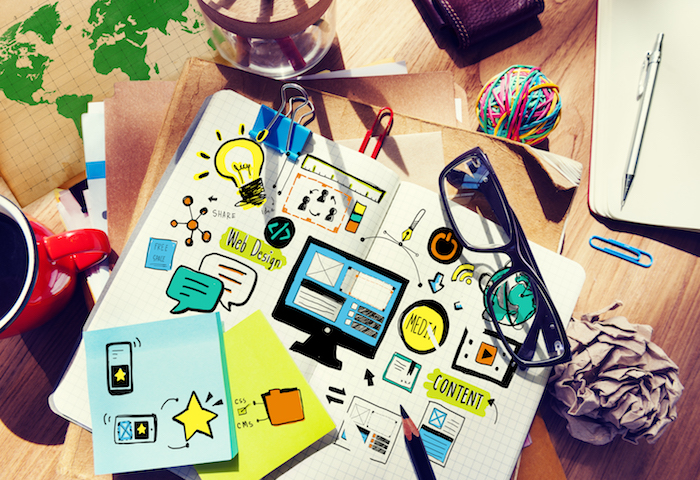 You Are Not Doing Proper Keyword Research
Understanding what keywords are, what they do and how to find them is the first step to understanding the intricate process of search engine optimization.
Keywords are the roadmap that will get you from point 0 traffic to as much traffic as you want, but you need to understand how to do SEO properly.
Now, I won't go into details about how to do keyword research here because I've talked about this many times before and if I start going in depth about them here, you're going to be reading this for hours.
However, you can see my guide on understanding keywords here.
Once you have the keywords you want to target, then there is a right way and a wrong way of doing it, in the following section I'll explain what I mean by this:
You Are Using Your Keywords In A

Wrong Way
Once you find the keywords you want to target, it's time to know how to use them effectively and that is :
Use the keyword in the title, but in the first section of the title.
Let me explain; if your keyword is "sofa cleaning", then this is how your title should look:
"Sofa Cleaning Strategies; X Tips To Make Your Sofa Sparkle"
That is a good way to use a keyword because as you can see, it appears in the first part of the title.
A bad example of how to use the keyword would be this:
"x Tips To Find Out How To Do Sofa Cleaning Properly"
Remember that the title gets the most power from search engines, which means that the first world is the most important, the second word is the second most important and so forth.
This is a mistake that I often made before getting some great SEO training (and even an SEO mentor) to help me crack this thing once and for all.
Is this understood? If something is unclear, do not hesitate to leave me a comment down below with your questions.
Use Your keyword in the first paragraph (or your first 1oo words).
It's important to tell Google what your post is all about asap and one good way of doing that is by including the keyword in the first few words of your post.
Some say that it has to be in the first paragraph, some say it will work still if it's in the first 100 words.
I have tried and tested both of these options and I honestly cannot find any differences so my suggestion to you would be to try it out for yourself and see which works best for you.
You Do Not Have Webmaster Tools Installed
An often overlooked tool that will help you with your SEO is having Google Webmaster Tools set up for your website.
GWMT is a free tool by Google that will let you submit a sitemap (what is a sitemap?) to Google so they can crawl it much easier and quicker.
This may sound technical but trust me; it isn't.
All you need to do to set this up is to go to the Webmaster Tools website, see my guide on how to use Webmaster Tools (more information on how to set up is in there as well) and then enjoy the results.
The main feature that I like about WMT is that you can request Google to "fetch" your latest post which means that it will get indexed and ranked in seconds.
For the review posts that I do for my review website, this is amazing since I want my reviews to rank immediately and capitalize off the buzz the product is getting.
But, even if you are not doing reviews and have no particular urgency to get your blog indexed, it's still a good idea to have it installed.
You will be seeing a lot of data on how your content is doing online and simply having it installed can help you with the problem of "cannot get good SEO rankings"
Try it out and thank me later. I am sure you'd be surprised with the immediate results you will be seeing.
You Are Not Writing Great Content
Content is important for SEO. Every piece of content you publish needs to be "the best it can be" for it to be taken seriously by Google and other search engines.
You do not have to a great writer, I sure am not, but to create posts that are valuable, original, properly structured and easy to read for the public is a very, very important SEO factor.
Take your time with your content too. Do not rush it. Make sure it's as good as you can make it but on the flipside, do not stress it too much either.
Once you publish a post, you can go back and change it in time so do not stress out if you find out that in the future you will look back on the post and find it's awful.
That is to be expected and that is a good sign that you are improving your writing.
Yes, great content is important. I am telling you and I am sure you've heard it a million times before.
Me personally, I learned how to write great content from the Wealthy Affiliate course but there's a lot of blogs out there that are just focused on showing you how to create great content; for starters try: CopyBlogger.
You Just Need To Give it Time
If you're just starting out and you are frustrated you that you cannot get good SEO rankings. Chill out, it's ok and it's totally normal.
Google takes time to start trusting new websites because it does not want to point readers towards sites that are considered "thin" meaning there's not much content.
Google want to make sure you know what you're talking about, they want to make sure you really are here for the long run and they want to make sure that people like your content.
See my post on how to understand Google for more information on this.
Just give it time man. Give it time and also apply these tips that I am sharing with you on this post.
With my review site which I've mentioned already, I didn't have to wait the typical 6 months for me to get some good results (note I said good, not great).
As you can see from this graph below, my review site (3HUNDRD.com) is doing quite well for the first 6 months of its life.

The way I did that is by following these few simple tricks that I just shared with you so go ahead and give them a go.
In Closing
Thank you very much for reading my post. I really hope this post has helped you out and gave you some peace of mind since I know how frustratingly awful it is to be writing content and having it never read due to the lack of traffic.
My main advice that I can give you is to again; give it time. Just focus on writing great content, use the right keywords, use the right tools (Webmaster Tools & Jaaxy) and just write the best content you can.
If you do that, I can guarantee with 100% certainty that you will see better results with your SEO. There is just no reason why you won't.
If you like this post, please give it a share with your friends and also take 10s to subscribe to my email newsletter. I'd love to:
I hope you're well. Keep learning, start earning!
Chris Lee