Getting a ton of traffic is always good but getting a ton of free traffic is even better!
Today, we're going to be looking at some ways you can increase your organic search engine traffic.
Search traffic is regarded as one of the most valuable types of traffic there is so investing time in optimising your SEO is always a good idea.
Before I continue, I have to clarify that I am not an SEO expert. What I'll be discussing today is what I've done to properly set up my SEO for my blog businesses and how I optimise them to get good rankings.
There are over 200 factors that determine your SEO rank so obviously, we'll not be covering all of them here. I'm just going to be listing what I know, and what I can fully prove works. Let's find out how to increase your organic search engine traffic.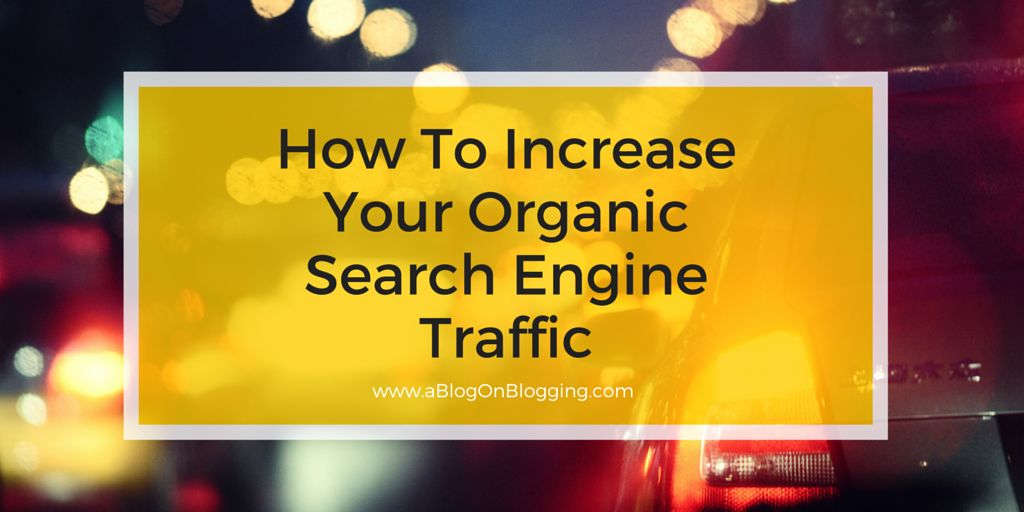 Install The All In One SEO Plugin
First thing you should do when you set up a new blog is to install a free plugin called 'All In One SEO". If your blog is up and running and you haven't installed it yet, do it now.
This plugin will help get your blog ready for search engines. You can insert your titles, meta keywords and description etc..
It's very easy to use and it works great.
I'd like to show you how to set it up but this video by Wealthy Affiliate co-founder Kyle does a great job at explaining all you need to know: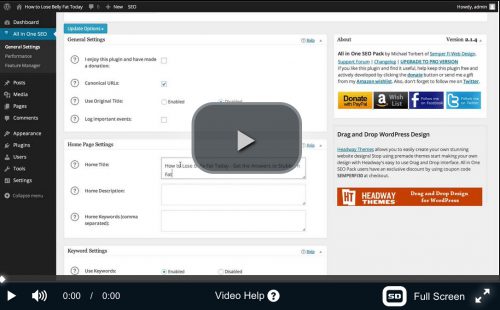 Webmaster Tools
I listed Google's Webmaster tools as one of the most awesome (free) resources there is for bloggers.
What WMT tools does is simply allow you to keep record of how your blog is doing in the search engines. It'll show you what keywords you're ranking for, how many impression are you getting, clicks, etc…
This will also help your SEO because in order to use Webmaster Tools, you'll have to submit a "Sitemap" of your blog to Google.
A Sitemap will allow Google to fully understand how your site is structured and how to navigate it for better results.
Having a sitemap is also mentioned by Backlinko.com in their 200 ranking factors for SEO.
Blog Regularly
No blog can be considered "a blog" if it is not updated regularly. I always stress that a minimum of one post a week is a must for every blog.
The ideal posting frequency is 1 a day (in my opinion) but I do understand that creating quality content each and everyday is a bit tough.
Here are some creative ways to come up with blog post ideas like a pro.
One quick tip before I move on is to try and keep a consistent posting schedule. If you want to do one a week, do one a week. Pick a day and always publish on that day no matter what.
Same goes for any schedule you pick; keep it consistent.
Write Longer Content
It's no secret; Google loves long content.
As a matter of fact, SerpIQ also found that most 1st page rankings are articles that have 2000+ words in them. Take a look at the graph below and give it a click if you want to read the full article.
As you can see, the sweet-spot is in the 2000-2500 words.
But does every post has to be over 200 words? No, it doesn't.
I believe that what matters the most is that you cover the topic you're talking thoroughly without stuffing in there extra paragraphs and other useless information.
This will lead to you having poor content and it'll do more harm than good.
Optimize Headlines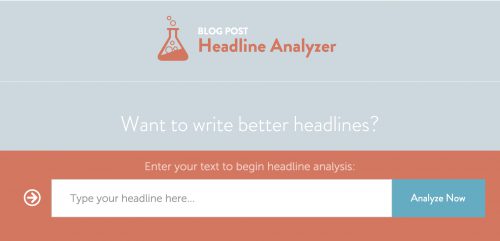 In my list of 15 awesome resources to conquer blogging, I mention a great little tool called "Headline Analyzer"
This is a great tool that will help you optimize your post titles for great SEO rankings.
Don't forget that keywords play a huge part in crafting a killer blog title. Please note CoShedule's "Headline Analyzer" won't do the "keyword research" for you but Jaaxy will.
Keep in mind that the headline is what the readers are going to see first, if this doesn't catch their attention, not even the best 2000+ word post is going to get you anywhere.
Start optimizing your articles with keywords in mind and you'll be well on your way to increasing your organic search engine traffic.
Work On Your Social Networks
Nothing notifies search engines about your content faster than social media does.
When you publish a piece of content that gets social shares, likes, retweets, pics, etc… it sends a signal to the search engines that this particular piece of content is being enjoyed.
I have just started a blog building case study here at aBlogOnBlogging.com and as an experiment, I decided to avoid doing social media to see how that will effect my search traffic and the results are not pretty.
Without the help of social, progress is really slow and I might have to start investing some time on social media if I want to make this case study work.
Guest Posting
Last but definitely not least, if you want to get power in the SERPS, consider doing some guest posting work for some quality backlinks.
But don't just do it for a backlink.
Guest posting is not just about getting a link back to your site. That is what landed guest bloggers in trouble with Google last year.
You should see guest blogging as a way to collaborate and network with other bloggers while getting access to their audience and subscribers.
In 2015, I've made it a point to try and guest post on others blog at least once a month (here's how to do that yourself) and along with this (and other changes I made in 2015), my organic search engine traffic nearly doubled.
SEO is a tricky business, but at the need of the day, remember that the best thing you can do is to post regular, fresh, original and helpful content.
That's all you basically need to get ranked in search engines.
There are hundreds of products that claim they can offer a "quick hack" to getting good rankings but most of these are garbage products that just might work against you and get you banned.
What I'm trying to say is; don't stress too much about SEO (it will eventually happen) and remember, you're always one blog post away from success so don't give up on it just yet.
---
Thank you for stopping by. It's been a pleasure having you here. Feel free to drop a comment down below with your thoughts. Would love to hear from you.
Till next time.
Chris Lee