Blog posts, or more appropriately; "content" is what will drive your online business.
Without producing content (written words, photos, videos, slides, etc), your chances of being noticed are nearly nonexistent. Some might even argue that writing a blog post is easy. It means you just have to write, but they'd be wrong.
In my experience of creating content, there is much more to creating a great blog post other than "just writing" your thoughts down on a screen.
You need to have:
An idea on what you're going to blog about.
An attention grabbing headline.
A strong opening.
Helpful content.
Appropriate linking.
Visually appealing content.
A closing that will keep the readers wanting more and
A

solid

CTA.
These are all the things you need to understand to write a great blog post, every time.
In today's post, I will be walking you through how you can immediately start producing content that is fit for SEO, social shares and ultimately a valuable piece of content for your readers.
Let's get into it:
Deciding On What to Write About
In order to write a great blog post, you have to have an idea of what to write about.
I have tried to sit down, with no ideas and just right but when I do this, it's usually followed by me staring at my editor for a couple of minutes, then getting frustrated and walking away.
I repeat; You need to have an idea of what you're going to write about.
How to find ideas for blog posts you ask?
Well, there are a lot of ways you can do that.
Do some keyword research (find out what keywords are here)
Look at some online forums and see what questions people are asking
Get ideas from Amazon (Here's a great tip I learned from Pat Flynn)
See what you're having (or had) problems with and solve the issue for somebody else.
Whenever you sit down to write a blog post, ask yourself;
How is this beneficial to my readers?
A perfect example would be this same post you're reading now. I know a lot of people have troubles when coming up with a blog post, let alone a great blog post every time.
I used to have that problem too but I learned who to fix it.. hence this blog post here.
Choosing An Attention Grabbing Headline
You can do this before or after you write your content, but make sure you always have an attention grabbing headline!
Your headline needs to capture the attention of a reader in 2 seconds or less. That's how much time people spend reading the search results and while scrolling through their social media channels.
If your blog title doesn't make them interested, then your hours of writing your blog post will be useless.
My favorite tool for perfecting my blog titles is CoSchedule's Headline Analyser.
A Strong Opening
A great blog post is usually accompanied by a great opening. If it doesn't have a great opening that gets readers wanting to read more and more with every sentence, then it's not a "great" blog post.
I will not go into much detail about this here because learning how to have a strong open with every blog post really depends on your audience and what topic you're blogging about.
However, copyblogger.com has come up with a great guide on creating perfect openers.
I apply these tips to almost every new piece of content that I write and (although I have no way of proving it) I think it has helped out my writing a lot!
Create The Best Content You Can
Now the proof is in the pudding right? Which means that even if you have the best possible headline and opener, if your content sucks, this is what would likely happen:
A reader will visit, find that you don't have answers, leaves for good.
Likely never comes back again.
I don't need to tell you, but that is not the way to run a blog business.
Remember; every business needs repeat customers, or in this case; readers. One lesson I have learned recently is this:
It doesn't matter how many people read your "great blog post", it matters how many people want to come back and read more!
So yes; content is key and also "the king" as some like to call it!
But how can you create helpful content?
Well, the first thing to do is to make sure that you answer the question that the reader has; that is always a good place to start.
It's no use me titling this blog post: "How To Write A Great Blog Post" but once you're reading you realize I am talking about how to run a marathon.
Doesn't make sense, does it?
You are here to find a cure to your issue, in this case; you want to know how to write your best content possible.
I, on the other hand, have to honor your visit by actually telling you (from my own experiences) how to do just that.
Is that all it takes?
No, you would need to answer the question but also make sure your writing is enjoyable and filled with solid information.
I could've easily answered the question to this blog post in 1 paragraph but that would leave so much to the imagination and although you would have your "answer", you would not know what to do with it.
That is why there is a lot of hype right now about writing longer content. This type of content always performs better across the board. My best blog posts on this site are all 1500+ words. It's just a better "explanation" to the reader and it's much more helpful.
As for the "quality" of the article, your experience as a writer and as a blogger comes into play but that is not something you can fix straight away.
It takes practice and effort but you will (for sure) get better with writing and making your content much more appealing.
I am now in the process of doing a site audit (which means I analyze every word I've ever published on my site) and I am surprised (and horrified) by how my older articles are suffering (with regards to quality).
But I can call it now because I got better. And I will continue to get better the more I practice. I might read this very same article in 2 years time and hate it, but for now; this is the best I can do.
You don't have to take some writing course or lessons either (although that might help I'm guessing). You just have to do it every single day.
I have made it a point to write 1000 words a day this year and I have so far managed to stick with it. This has improved both my writing and I've also managed to double my publishing rate from 1 blog post a week to two.
Oh, and it also helps if you read a lot, especially about your niche so make sure you subscribe to your favourite blogs (you can sign up to mine haha) and read as much as you can.
This will help you understand how "pro" bloggers do it!
One parting tip about on how to write helpful content is this simple formula:
Tell them what you are going to tell them
Tell them
Tell them what you've just told them.
I know it sounds simple and a bit weird, but trust me; it works!
Appropriate Linking
Hmm.. have you thought about linking yet?
Yes, linking (both outward and inward linking) makes for a great blog post. This may not be on everybody's top list but let me just tell you why I think appropriate linking is extremely beneficial to you:
It Gives Readers More To Read
Once they are finished, should they just go on about their day? No, ideally you'd want to keep them longer and keep their attention.
Once you have a reader's full attention, it's much easier to have them buy something from you (if that's what you are going with blogging).
It also increases the "time spent on site" which is a good indicator to search engines that your site has a lot of great information which people love to read.
It Spikes Interests
A reader might go to your blog post looking for an answer to one specific question but he might also find more content on your site that will help with more than 1 issue.
That is why you should appropriately place your links sparingly through your blog post to signal that there is more to be read on your blog.
Link To Resourceful Content With Authority
You can also use link to other sites (not your own). A popular site people link to is Wikipedia as we all know it has great information on there.
If you ever wondered how come Wikipedia is always on the first page of search results, it's because of that; people linking to it and increasing their backlink count.
Why would you want to link to other sites, though?
Well, it can give you the opportunity to link to content that you have not yet covered, it will also boost your rankings and it might even lead you to networking with the other bloggers.
I have started many "blogging friendships" simply through linking to somebody else's post and then they return the favor.
I suggest you try it out.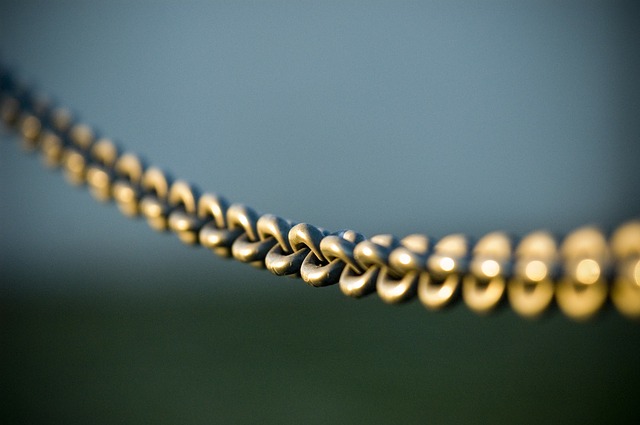 Create Visually Appealing Content
Ok, so up till now, we've got:
A topic to write about
A kicking headline
A strong opening
Great content and
Some inbound and outbound links.
Now, what?
Now we have to make it all readable:
If you want to know how to write a great blog post; burn this in your mind: Make your content enjoyable and easy to read!
That means:
Black text on white background: Don't go for anything else.
Short 2-sentence paragraphs.
Appropriate images when there is a need for them.
Headings and subheadings when starting a new discussion.
Proper sentences and word structure.
A good, friendly flow to the words (not too robotic or too sophisticated).
No flashy stuff: No automated music, no flashing banners; just simple.
If this post was just in one long paragraph with pink text over a yellow background and without a comma or a period in sight, do you think you will still be here reading this? Of course not.
You can have the best content on the subject but if your content is not easy to read, then you are just wasting your time and the reader's time.
Keep it simple!!
A Solid CTA (Call To Action)
Every great blog post has to end with some sort of a CTA, that is a "call to action", which also, in some cases uses a clever link placement somewhere at the bottom of the post to get a reader to do something.
This could be:
Leave a comment.
Share on social media.
Read more content.
Sign up for a newsletter.
Take a quick course / survey/ lessons.
Any of these can be your reward or "payment" for your work writing a post.
All the things I've just mentioned will do one thing: make your blog better, bigger and more successful and I am sure that's what you are looking for at the end of the day.
A Closing That Will Keep The Reader Wanting More
Now this final tip might be a bit of a contrary to some of the things we've shared so far, but;
You might also want to leave just a bit of information out to entice the readers to take some sort of action after reading your post.
What does that mean? Read my closing thoughts…
Closing Words
This post was all about how to write a great blog post but that is just one part of the equation.
You need to do a lot of things right if you want to be successful with blogging and even make money from it like me and many others do.
It's not hard to make money from your blog either. All you need is:
the right tools,
the right training and
the right amount of effort.
That is why I'd like to invite you to give the "Getting Started" course over at Wealthy Affiliate a try.
Wealthy Affiliate is where I have learned how to run my business and it's also how this guy managed to make $10,000 a month after a few months of starting his blog.
I'd love to have you on there so we can continue this journey together. I hope to see you in there.
You can get started with Wealthy Affiliate here or you can read my detailed WA review for more information.
Talk soon.