Blogging is a proven way to increase the visibility, sales and profitability of your site and as such almost all noteworthy businesses online and offline have added blogs to their websites.
Unlike other means of communications, a blog is an excellent way to build rapport with your prospective and current customers and allows for a 2-way communication in which readers also participate by leaving comments.
A well-written blog post can have a significant impact on your business and many businesses have attracted the attention of mainstream media and millions via a single post shared across the internet.
As such, improving your blogging must be at the top of your priorities if you want to succeed in affiliate marketing or e-commerce.
Data collected over years has shown that blogs have changed the fortune of many businesses and a well-managed blog can make all the difference in the bottom line of a company.
Here are some tips which you must follow to improve your blogging skills.
7 Ways To Write Better Blog Posts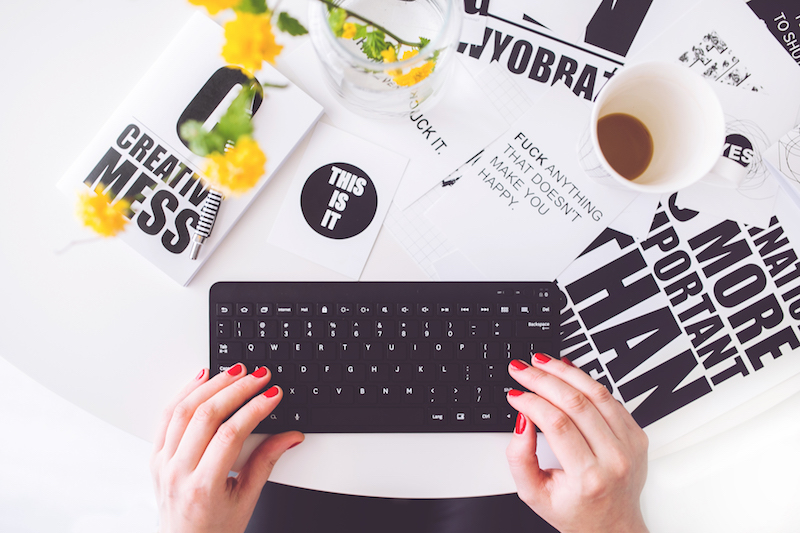 Write Better Headlines
Copywriters have for a long time emphasised on the importance of headlines. It's estimated that around 80-90% of people don't read an article if they are not motivated to do so by an attractive headline.
David Ogilvy, one of the most successful and famous copywriters of the 20th century has written in his book Confessions of an Advertising Man:
"On the average, five times as many people read the headline as read the body copy. When you have written your headline, you have spent 80 cents out of your dollar".
A well-written headline can make all the difference in the success or failure of your blog and as such you must make sure that you don't rush when writing headlines. Most bloggers make the mistake of spending as little time as possible on headlines and try to focus more on the main article body.
This approach is doomed to fail as even modern computer based eye tracking studies have proved again and again that headlines matter the most in a blog.
Offer Solutions To Problems
Successful bloggers have known the secret of building bonds with their readers by offering solutions to the problems which users in your niche may have.
Many SEO blogs for example offer tips on how to build better backlinks, how to avoid Google penalty or how to recover from a google penalty. As is clear from these titles, these blogs are written with a clear aim to solve problems often encountered by readers.
Adopt a Utility Based Approach
Before writing a single word, ask yourself how your blog is going to help a reader. In addition to providing solutions to reader's problems you can also give them suggestions, tips of helpful advice which may be of use to them.
It's important that throughout the course of your blogging journey, you adopt a "utility based approach" offering solutions, tips and advice to your readers.
Engage With Your Readers
Blogging is different from other forms of media as it is essentially a two-way medium of exchange of ideas. As such, it's essential that you use your blog for engaging with your readers on a deeper level.
A blog provides numerous ways for engaging with audience such as comments, backlinks to other blogs, email etc. You can also ask your audience about what they'd like to be the title of your next blog post or what sort of voice they want you to adopt.
Numerous bloggers have used their blogs as communication hubs and have achieved success in their endeavours.
Expand The Scope Of Conversation
This point is directly tied with the above-mentioned tips as to improve your blogging you must be ready to expand the scope of conversation.
Few blogs remain focused on their initial topics as during blogging bloggers discover that readers need something else and not what the blogger had in mind. At this point a right or wrong decision will decide the fate of your blog.
Failure to adapt to demands/needs of readers can spell doom for you blog. Like anything else we do in life, blogging also requires a little bit of adaptation as the old saying goes;
"Few plans survive an encounter with real life".
What you planned for your blog doesn't matters as after a few conversations with readers you'll discover the disconnect between your plans and expectations of your readers.
Thus, it's important that at this stage that you must look at expanding the scope of conversation and give the audience what they really want.
Make It Easy To Share Your Content
Your content will do no good to you if only a few readers read it. So, to increase readers, it's essential to use social media and directly ask readers to share your blog posts with their social media friends.
Many bloggers make the mistake that a reader can't easily locate social media sharing buttons and as such you must make sure that social media share buttons are displayed prominently on your blog.
With hundreds of social media sharing plugins available now, finding the right one for your blog is not going to be an issue.
You must also consider the design aspects as a social media sharing button must not negatively impact aesthetics of your blog as bad design is a big turn off for most website/blog visitors.
Use Your Blog As Your Central Marketing Hub
A blog is a strong marketing tool, but if you want to get the most benefit from your blog, then it's essential to make it a central aspect of your online marketing machine.
Successful bloggers use their blog as their main lead generating and promotion tool and as such it's necessary to build your whole marketing machine with the blog acting as a sort of core or central hub.
You can use the whitespace around your blog posts for adding various widgets, calls to actions, email newsletter sign up forms, eBook download forms etc. and ensure that even a short visit to your blog will leave a lasting impact on the reader.
Most email and lead generation platforms can be easily integrated with common blogging platforms such as WordPress, Blogger, SiteRubix etc. and as such a blog has become the most widely used marketing and lead generation tool in the arsenal of a modern marketer.
Final Thoughts
In the above list, we have tried to identify the most common ways to improve quality of a blog, but nonetheless this list is not exclusive as there are hundreds of other equally important things which can make a significant impact on the quality of your blogging.
Thank you very much for reading this post. We hope these few actionable tips we just gave you are enough for you to know how to write better blog posts.
If you have any questions, be sure to let me know down in the comment section below and I'd also like to invite you try my #1 rated online marketing training course where you will learn how to build your own blog business.
Also, if you're looking for ways to make money with your blog; then don't leave this page without downloading my free ebook: How To Win With At Affiliate Marketing.
That book, which can be downloaded here, is my exact method of how I built my business and now make over $2,000 in a single weekend using just a simple blog and a few GREAT affiliate offers.
Looking forward to seeing you WIN! 
Talk soon!
Chris Lee