I think I know why you're here. You're looking for a way to build your eCommerce store. Right?
You've probably heard about BigCommerce too; it's a web building tool specifically designed for building eCommerce sites.
The purpose of an eCommerce site is to sell goods quickly and effectively. The question is, can BigCommerce do this?
I've done a bit of digging into this in this BigCommerce review and decided to write an unbiased review on some of the aspects.
If you're on the fence about purchasing this software, read my nine pros & cons first before deciding. I think you'll find it helpful.
Let's start with the pros…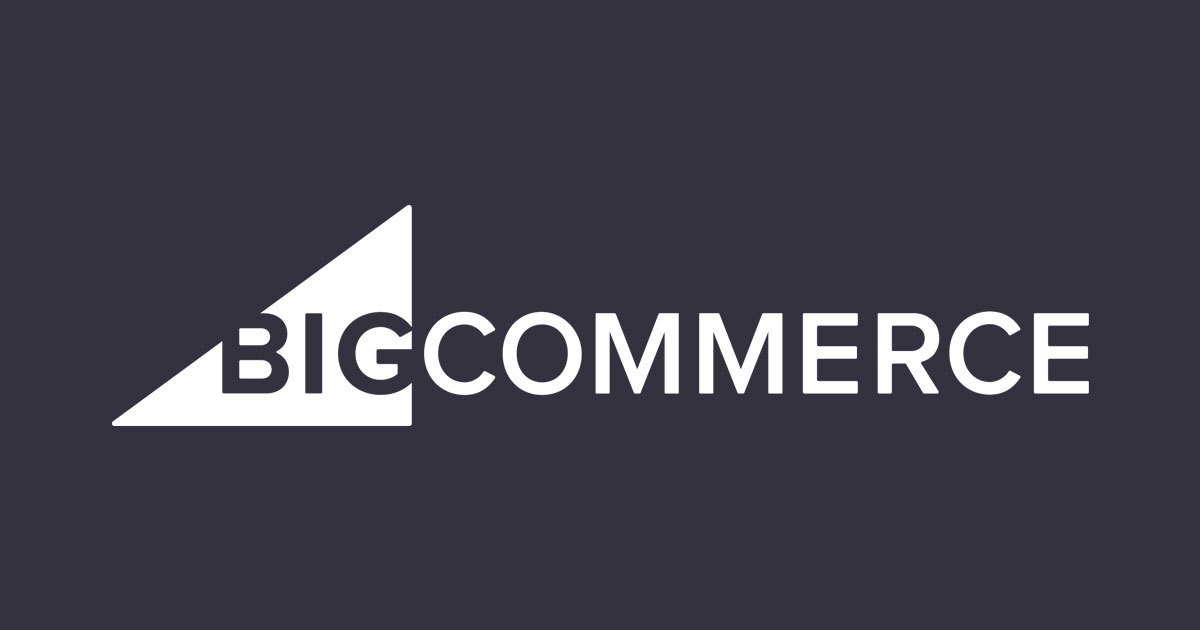 6 BigCommerce Pros
Pro #1: You Get to Test It First
Free trials are great. Big Commerce lets you try out their software for 15 days without the need to commit to a purchase.
They're very confident in their platform and want to show you how well it functions.
There are a few downsides to their free trial though. I discuss some of these later in the article under Con #2.
Pro #2: The Software is Comprehensive
There's more to building an eCommerce site than the design. You also need hosting, web security and a backup service.
Hosting gives you the option to create a unique domain URL to help customers find you easily.
We security adds anti-malware on your site to protect you and your customers from fraudulent activity. Security will also help you rank higher with search engines.
A backup service will back up important information in case of a crash or a security breach.
BigCommerce includes these options as part of their service. Bear in mind, they are options. You will have to implement them after you've bought the service, and they're not free.
It's more of a convenience factor in my opinion. You don't have to outsource these options to other service providers; it's all included as part of the package.
Pro #3: A Mobile Friendly Option
One aspect you'll love about BigCommerce is their sister app, BigCommerce Next. This is the mobile version of the software that allows you to build mobile-friendly eCommerce sites.
BigCommerce Next comes with several functions that are exclusively suited for mobile devices. It also allows you to integrate mobile-friendliness into an existing site by giving it a mobile-friendly version.
Since most eCommerce purchases are done on tablets and phones, this is one you mustn't neglect if BigCommerce is the software you choose.
I loved the fact that I had the choice to add this option if I chose to do so.
Pro #4: A Deep Connection with Social Media and Other eCommerce Platforms
The creators of BigCommerce clearly understand the marketing aspect of eCommerce.
Their templates and functionality accommodate several social media platforms, making social media marketing that much easier for you and me.
You can actually establish an online store on Facebook and do your selling right there!
This allows you to leverage the domain of one of the most popular sites on the web.
You can also integrate your eCommerce site with all the popular eCommerce platforms like:
eBay
Bizrate
Nextag
Shopzilla
Beso
MySimon
PriceGrabber
com
Customers can view your products and compare prices when you integrate your site into one or more of these eCommerce enablers.
Pro #5: It's Function is Template Based
Design templates are by far my favorite part of any web design tool! If you're like me and web design is not your strong point, then BigCommerce is perfect for you.
The interface is template based so all you have to do is choose the right template for your industry and place everything where you want it.
The templates are absolutely beautiful. They allow you to showcase your industry in a unique way that speaks volumes to your users. There are some examples of BigCommerce designs available online.
They will serve as inspiration for what you can achieve with this comprehensive, user-friendly software.
Pro #6: Tools Accommodate Service Providers
This is probably what will sell BigCommerce more than anything else. Templates are designed to fit any industry you can think of.
Whether you're selling sports goods or offering a range of services, there's a template for you. There are 100 free templates (only available once you sign up) and an additional 76 templates which are for sale.
If your company's niche is a little bit different, BigCommerce is probably the best way to go. Their templates are truly original and allow you to customize them in various ways.
Now let's look at some of the aspects of BigCommerce I didn't like. As I said, this review is unbiased, so if the following aspects bother you, you may want to reconsider committing to a purchase.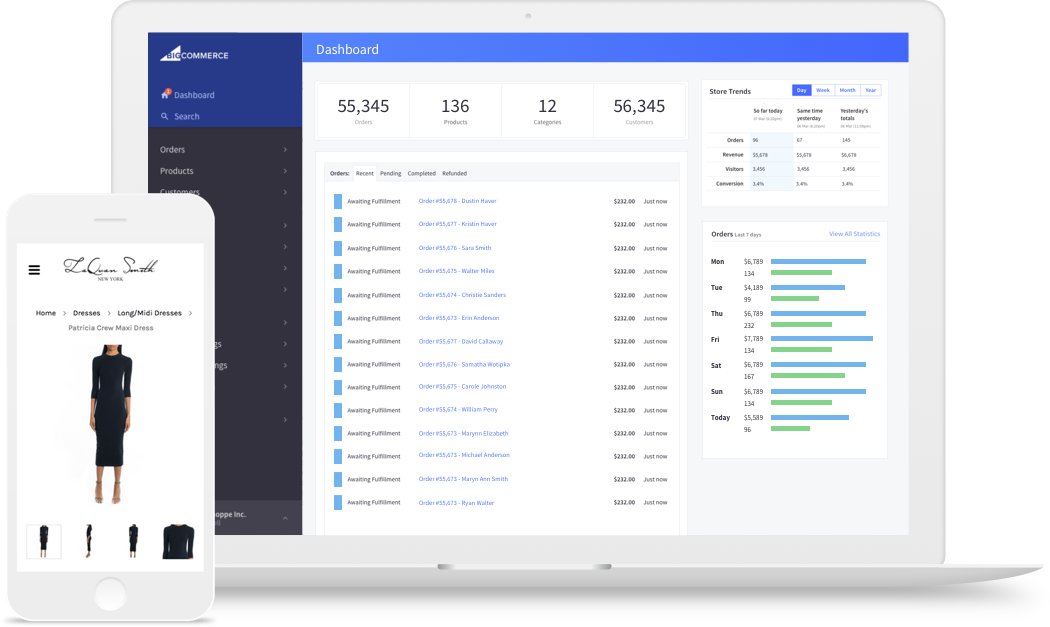 3 BigCommerce Cons
Con #1: Expensive Templates
There are 100 free templates that form part of BigCommerce. There are also 76 templates that are available to purchase.
These purchasable templates are quite pricey. They range from $145.00 to a whopping $235.00. The software itself is not cheap, so I felt as if these templates could've been a little cheaper.
On the other hand, it's fair to assume that most users will only use (and buy) one template. Those using the software to create sites for other clients will have the option to add this to their charges.
In my opinion, many developers will opt for cheaper eCommerce builders.
Con #2: Your Risk-Free Trial has Some Annoying Limitations
One thing about web tools and apps that's always baffled me is how unstable some of the test versions are.
You download a free version, try it out and end experience a bunch of hiccups and limitations that put you off of buying it.
That's not necessarily the case with BigCommerce, but you may find the limitations annoying. (I know I did).
Still, I can say with confidence that BigCommerce succeeds in enticing you to buy. But they don't allow you to properly test it. Here's what I mean.
One of BigCommerce's biggest selling points is their user-friendly templates. These templates look great and have been designed to accommodate every eCommerce industry imaginable.
But your free trial gives you access to only 7 templates. This prevents you from getting the full picture of just how awesome their other templates are.
Since other eCommerce building tools offer way more free templates, it's a pity that such a leader in this niche is skimping on the freebies.
Another annoyance is that Big Commerce actually has 100 free templates as part of their platform. But you won't be able to view these until you've signed up—which kind of takes away from the benefit.
Con #3: Phone Support has Limited Hours
As with all web based building tools, we need help figuring it out.
You can get live chat assistance if you need help with common queries related to navigation. There's also a community forum where users help each other with questions and troubleshooting.
But if you need technical assistance, you'll have to contact BigCommerce during set office hours.
This can make it difficult to solve urgent problems. It can also be difficult for those from other countries who need immediate assistance with the interface.
My Ultimate Verdict on BigCommerce?
I loved it. It's taken design & function to another level. It's also been tailored for people who know very little about design.
It's less complicated than many of the popular web building tools out there. Give it a try and see for yourself whether it's for you.