What I do, and have been doing for the past 5 years to make money online is using content marketing, in other words; blogging, to drive my up my traffic and sales.
In the years I've been doing content marketing, I have come across some tools that you can use to build up your blog that (I have to admit) have been a life-changer for me and it's only thanks to them that I can now sit and write this here for you.
In today's blog post, I want to share with you my 16 best content marketing tools I have been using and how I think you can also use them to build up a solid content marketing strategy.
Most of them are free to use so you have nothing to lose trying them, I will mention a few that might have some payment required but I'll keep those to a minimum.
Let's get into it.
16 Content Marketing Tools You Can Use To Build Up Your Blog
WordPress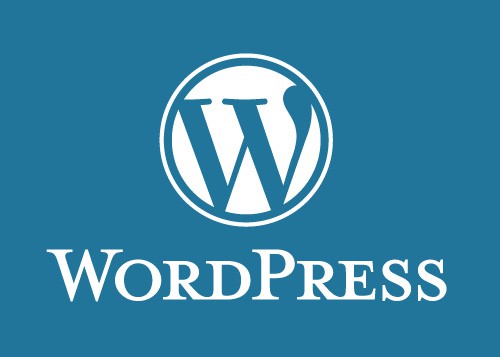 If you're new to blogging, then you might not know what WordPress is so let me give you a very quick guide on WordPress.
WordPress is a content management system (CMS) that will serve as your "blog" or in other words, your website.
Using it, you will be able to write and publish content and have it appear on the world wide web instantly.
Obviously, things can get a bit more technical than that, but hopefully, you got the gist of it and you can read more about how to get started on WordPress here.
WordPress is your first place to start when looking for content marketing tools. Without it, you probably won't have a chance of getting anywhere and also, the remaining tools on this list won't make much sense to you either.
So, if you're on WordPress already, congratulations (I am sure you would agree how awesome it is)! But if you don't have a website setup already, then go get a free WordPress website.
CoSchedule Headline Analyzer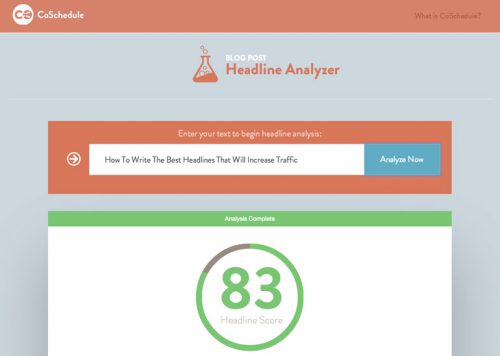 Now we're going to get a bit more technical but this is one tool you should not look over.
When doing content marketing, your first interaction you have with your target audience is them reading the "title" of your content, which can be anything from a YouTube video to a blog post.
Using CoSchedule, you will be able to learn how to craft the best possible title for your blog post and it will also show you how to improve it.
I've done a post on how to use CoSchedule's Headline Analyzer here if you are interested.
The guide is jam-packed with how-to tips and real life examples with pictures on how to craft the perfect title.
I suggest you check that out before you go ahead and see the program for yourself.
Evernote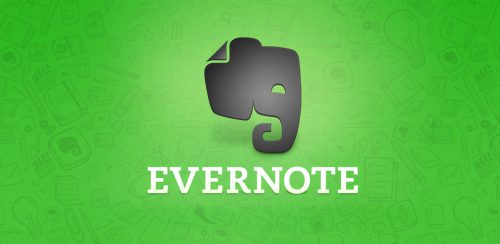 WordPress itself is great for writing content but over the years, I have come to appreciate the simplicity and mobility of a free tool called "Evernote".
Today Evernote is where I do all my writing thanks to all the benefits such as:
Their mobile app
The worldwide access to your "notes"
The ability to work with teams
Easy transferrable to WordPress
Highly organized "notebooks" and "folders".
Evernote is probably the main reason I've been able to stick to my writing schedule this year. Thanks to it, I do 1000 words a day but I don't do it all in one sitting and sometimes even on mobile.
If you're looking to find a place to write your content apart from WordPress, try Evernote; I'm sure you would like it.
Here is how I use Evernote to write upwards of 30,000 words a month.
Jaaxy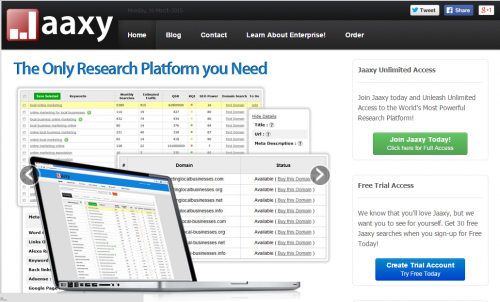 Before you start crafting your perfect title, wait a second; there is one thing that may help you come up with title ideas that will get you traffic, apart from just looking great!
And that is; keyword research.
I have neglected keyword research in the past and it has probably been one of the most things that have slowed down my progress.
I have recently started doing more keyword based content marketing and as you can see from this blog post, I'm having much more success.
Keywords are what will people type into Google and they respond with what the think is the best content for this keyword.
For you to be able to have a successful content marketing strategy, you need to know exactly what keywords people are searching for, thus allowing your content to be indexed by Google and other search engines for that term (if it's good enough of course).
I also did a review about Jaaxy not too long ago so take a look at it and you can even try Jaaxy with an embedded tool I have on that post.
Just type in a keyword and watch it turn up the information about that keyword + hundreds of other related stuff too.
Aweber / Email Management Software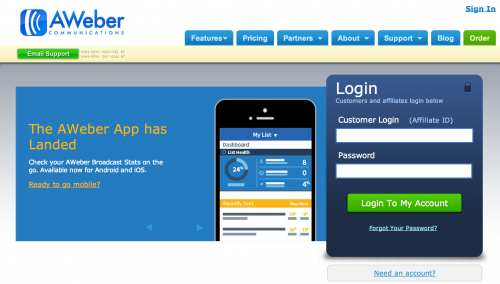 Ok, now we have a WordPress blog, awesome blog posts with even more awesome titles and we are ready to rock.
In time, that same content will be getting ranked for certain keywords in the SERPS, but until then, it's time to learn how to harness the power of email marketing.
This may not be a tool for the beginner readers on this page, but it is definitely something you should consider learning about and start applying for your content strategy.
If you do not know what email marketing is, it's basically you gathering the email address of your readers (typically) in exchange of a small "bribe" i.e a free ebook download.
You can get started with email marketing either with Aweber email marketing (which is what I use) and that costs only $1 for your first month or MailChimp, which is free to use for your first 500 subscribers.
Once you have that in place and you are now collecting emails (maybe you even have a sizeable amount already) then you can start sharing your content with those email subscribers and remember…
Those subscribers subscribed for a reason; THEY WANT to get emails from you (sure the free giveaway helps) but mostly, people are interested in what you have to talk about.
This gives you the opportunity to instantly get your content in the hands of readers and that are interested, which then leads to more comments, shares, likes, feedback, readers and even yes; sales.
As you may have heard before; the money is on the list.
Google Analytics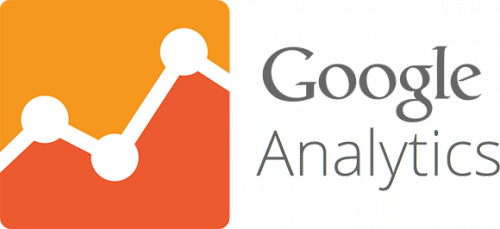 Now that we've got all this content up and online, it's time to actually measure the success of said content and that is where Google Analytics comes in.
Google Analytics is free to use (you can access it with your Google Account) and with it, you will be able to track the behaviour of your readers and your content by looking at data such as:
Your traffic source
Most visited posts
Average time on page
Location + other demographics
and much more.
GA is basically what you will need to understand to learn how to craft the best content you can because as I always say, numbers don't lie.
Once you've published a good number of posts, take a look at what's working and what isn't. You will typically find the answer to "what should I do next?" in the data provided by GA.
Buffer
Last but not least, you will need a "system" or in this case a "tool" that will get your content out there to the masses and allow people to find it.
We've already talked about SEO, but as long as you know the SEO basics and what Google uses to identify great content, you are set to go.
It will probably take some time till you start getting the traction and authority you need to enjoy the fruits of your labour, but it will happen sooner or later.
However, social media is a channel that you can leverage to carve out new ways your target audience can find you and see / view / read your content.
And that's where Buffer comes in.
Buffer, is a social management tool that will allow you to fill up your "Buffer" and have it automatically post your content on the social media channels you want to.
At the time of writing this, Buffer supports these platforms:
Facebook
Twitter
Pinterest
Google+
LinkedIn and
Hopefully; Instagram will be also be coming soon.
By having those channels set up in your "Buffer" queue, you can let Buffer do the posting for you thus freeing you up to do the one activity that will make or break any social media campaign and that is;
Engagement.
Social media is great and all but you have to remember to be social. You can't just post links and hope for the best.
There are actual tactics you can start applying right away to increase the engagement on your social posts, thus building more reach and a more personal relationship with your reader.
Any More Tools I Can Recommend?
Those were my favourite tools that I use on a daily basis but obviously, those are not the only ones available that will help you reach maximum potential with content marketing (i.e blogging).
Here are some products that I also use sometimes and/or products that I know work for other bloggers and online marketers:
Wealthy Affiliate:
An all-in-one platform to learn how to start and run a content marketing campaign. See my WA review here.
Canva:
A free drag and drop graphic design tool perfect for designing social media posts.
Google Webmaster Tool:
See how your content is performing in the search engines.
All In One SEO Plugin:
A plugin you can install on your WordPress to properly have it set up for SEO.
Yoast SEO:
Another great SEO plugin for WordPress, but this may be a bit more technical so if you're new to this, stick with the "All In One"
IFTTT:
The things you can automate with IFTTT is amazing if you're looking to take some load off, take a look at what is possible with IFTTT.
Any "To-Do list" App (I use ToDoIst):
Having a to-do list that you work on every day is a great way to stay consistent and constantly push towards your goals.
Google Keyword Tool
This is another keyword tool (like Jaaxy) that will also provide reliable keyword data for you to find keywords to target.
Slide Share
Often a bit overlooked but SlideShare is an amazing way to transform your content into a power point presentation and have it easily read by the millions of people on SlideShare. Here is an exampel of what a "SlideShare" is exactly:
---
Check out these 2 amazing articles on more recommendations of content marketing tools:
In Closing
Content is KING and this has been said over and over again by many people that came and went but the fact is; creating the right content for the right audience is the key to unlocking the secret to high amounts of traffic (and sales) in this business.
If you have the desire to ever make money online through blogging and content marketing than I would recommend you try out my #1 rated course which is free to join and it will walk you through the whole process of;
Setting up your WordPress blog
How to write amazing content
How to get readers
How to monetise and
How to continually grow and expand your business and marketing campaigns.
---
Let me know if this post was helpful to you in the comments below. If you've used any of the tools I mentioned here, I would love to hear your experiences with them.
Also, if there is another content marketing tool that you use and would like me to share it, let us know down below as well.
Thank you very much for reading.
Till next time
Chris Lee