Many homeowners often do not think about the value of their property until the time comes when they want to sell their home.
After all, this is likely the first time that you'll be looking in-depth into the property market, house values, and more.
However, those who are financially savvy will recognize that "a home is a great investment because it's a fairly safe place to put your money, and home values generally increase over time."
As a result, you should always be on the lookout for ways in which you can increase the value of your property. Thankfully, these endeavors will likely also make your home a nicer place to live! 
With that in mind, here are some simple ways in which you can significantly increase the value of your property.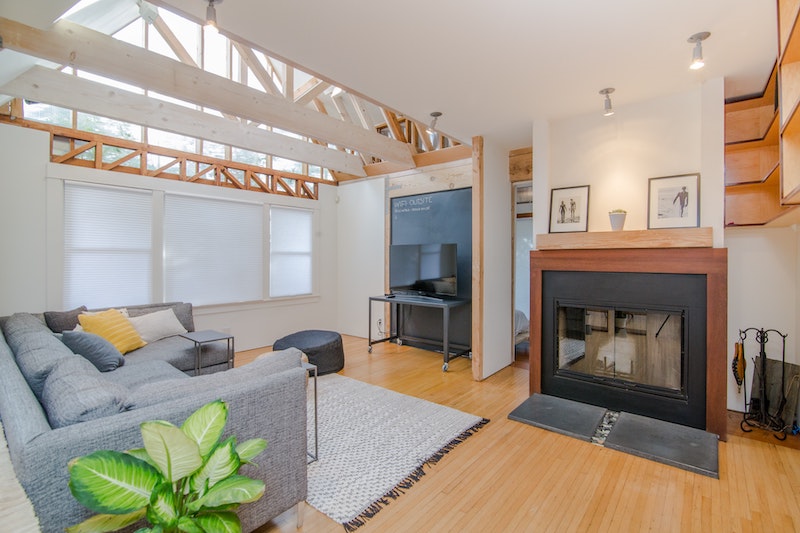 Make your home more eco-friendly. 
Taking steps to make your home greener may not only be beneficial for the planet but for the value of your property too.
This is because "89% of prospective buyers want sustainable homes that are kind to the planet" and are willing to pay more to obtain them. This means that homes with eco-friendly fixtures, such as solar panels, often sell for more than those without.
Thankfully, these are not the only benefits associated with going green at home. In fact, switching to renewable energy could also be a great way to save money on your monthly bills and expenses, as this will make your home more energy-efficient.
Work on your curb appeal. 
Upgrading your home's curb appeal can also prove to be instrumental in increasing the value of your home.
In fact, many realtors state that an attractive exterior can add 10% to the current value of your property.
Thankfully, enhancing your home's curb appeal need not be complicated. For example, you could simply focus on improving the appearance of your exterior, such as by repainting doors and window frames. 
Replace your windows and doors. 
Replacing your old windows and doors will not only help you when it comes to curb appeal, but will also reduce heat loss within the home, and improve your overall level of security.
As such, it's a clear way in which property owners can increase the value of their homes. Of course, you must work with reputable companies when carrying out this kind of project, such as 
Renewal by Andersen Windows. They have years of experience within the industry, meaning they can facilitate a home improvement that is "durable, lasting, energy-efficient and 100% customized to fit you and your home".
Carry out regular home maintenance. 
Carrying out regular home maintenance is another simple, yet effective way in which you can increase the value of your property.
This is because it reduces the chances of costly repairs becoming a necessity further down the line, as you're able to identify all manner of home maintenance problems quickly.
The quicker these issues are identified, the easier (and cheaper) they will be to resolve.
While there are some home maintenance tasks you may be able to tackle yourself, such as cleaning out gutters and drain pipes, others such as electrical work, must be left to the professionals. 
Upgrade your backyard. 
Upgrading your backyard will also dramatically increase the value of your property, especially if you install features such as a backyard pool, fire pit, or patio space.
However, a backyard renovation does not need to be all that complicated or costly. For example, you could simply focus on keeping it well maintained by mowing the lawn, repainting the fences, and planting a few plants. 
Renovate the rooms that matter. 
If you are renovating with the intention of improving your home before moving out, it's important to note that you don't (and shouldn't) have to renovate every single room for this to be effective.
Instead, focus on the rooms that carry the most weight for prospective viewers, such as the bathroom and kitchen.
After all, the other rooms in the house, such as lounges and bedrooms, are likely spaces that they'd rather decorate themselves.
Kitchens and bathrooms are often more standardized, and as such, there will be certain features or fixtures they'll be looking out for within them. For example, you may want to focus on remodeling the countertops and surfaces. 
Add a fresh coat of paint throughout your property. 
When viewing a property, prospective buyers are often on the lookout for places that feel fresh, clean, and well-maintained.
While this means you should work on decluttering and cleaning your home ahead of time, you'd be surprised about how effective a fresh coat of paint can be in transforming how a space looks. If you are trying this out, be sure to choose a subtle, neutral color (even if you'd rather go bright and bold).
This is because "neutral colors make it easier for potential buyers to imagine themselves living there because the paint goes with just about anything." It also means they will then not have to fork out on new paint themselves when they move in. 
Consider adding an extension to your home. 
Adding an extension to your home is another example of how a large investment can pay off in more ways than one.
For example, you can set a higher asking price when the time comes to sell your property (i.e, an extra bedroom adds 20% to the current value of your property).
However, it also gives you and your family more space, this is essential if you have any new arrivals on the way, as while small, children manage to occupy a LOT of space. 
Adding an extension to your home could also be particularly beneficial if you are working from home, as you can use the space to create the perfect home office.
This will stop you from working in your bedroom and living room, where distractions lie around every corner and you're less likely to be productive.
Alternatively, this could give you the push you need to start running a business from your home.