Starting a blog is easy.
You'll find no lack of how-to guides and tips on what to do to launch your own blog. Just take your pick browse online but I suggest my own guide first; The Easiest Way to Start a Blog With WordPress.
Maintaining a blog is another matter though. Producing content, building a reader base, and ensuring you have a life outside of your blogging is not all that easy.
Then there's actually growing your blog. You still need to publish content. You need to draw new readers + keep existing ones. There are just so many things to do!
You've been following the advice of every expert blogger out there – and then some. You've been doing all that you can, but all you see are straight lines visualizing month-by-month traffic and other metrics.
What are you doing wrong?
Why isn't your blog growing despite your efforts? Here are some reasons you may not have considered and what you can do to fix the problem.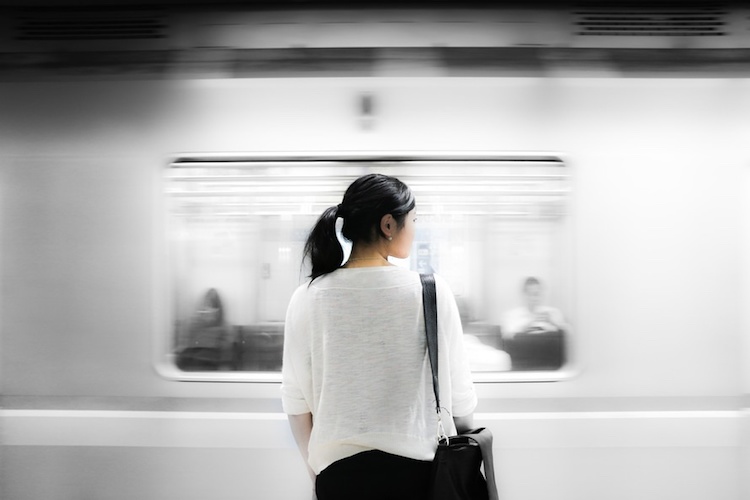 You Are
Not

Proactive

The old idea of "if you build it, they will come" couldn't be more inappropriate when applied to blogging.

With approximately 76.5 million blogs (as of March 2016) in existence, what are your chances of being discovered by readers if you don't take the initiative to "sell" your blog?

I'm no statistician, but I think I'm right when I say that the chances are close to (if not) zero. Nil. Zilch.

The fix: Get off your bum and hustle.
Here's what you can do:
Collect Email Subscribers:
Not everyone who visits your blog once will come back. To ensure that they don't forget you, remind them that you exist. The main way you can do that is by sending out newsletters which may contain new posts, products, or promos.
The simplest method to collect emails is to place an opt-in form in your sidebar or use services like SumoMe. You should then use an email marketing service like Aweber or Mailchimp to manage your subscribers, send emails, and study analytics.
Let's make this easier for you – follow our guide on how to build an email list.
Make Sure You're Not Just Wasting Time on Social Media:
I'm sure you're on at least on social media platform. Great.
You're probably even publishing posts/tweets regularly – (more regularly than publishing on your blog); so, what's this "wasting time" all about?
Answer this one question: When was the last time you looked at statistics?
Retweets, replies, faves, comments, likes, shares, and referrals…
Do you pay attention to these metrics? If not, then do so. Knowing how well your posts fare on a platform will help you determine several things.
One, if your audience is engaged in that particular network. If not, then leave it and focus on the network where people do interact with you.
Two, what kinds of posts (photos, text, links) work best and use those.
Three, at what time do your posts get the most attention.
Focus on Community Building:
Capitalizing on your email list and active-ness on social media, you should now place your efforts on building a community that shares your vision.
A community which will support you as you support them. Much like word-of-mouth marketing, your community will be your blog's own advocate.
How do you build a community?
Don't make selling a priority. Sure, you have to monetize your blog, but before you can do that, prove to your readers that you aren't simply looking to take their money.
Prove that you actually care and that you have something of value to share with them. And, most importantly, mean it.
You Don't Really Believe In What You're Doing
"Doubt kills more dreams than failure ever will." ― Suzy Kassem
Take a moment and be honest with yourself. How confident are you of your blog? Of what you're doing?
Do you think you have got what it takes to reach your goals, or are you second-guessing yourself all the time, feeling like an impostor?
If you truly believe in yourself, then move on to the next point. If not, here's what you need to do:
Search your soul (kind of cheesy, I know) and ask yourself if you want to continue what you're doing and if your blog is going in the direction you want it to.
If so, then give yourself a pep talk.
Look back – count your wins and celebrate them, talk to yourself like a winner. Do it every day, every hour if need be, until you get that self-belief back. You'll be surprised at how much that will positively affect your writing.
Otherwise, readers will notice that "something is missing" and will lose faith in you as well.
You Are Not Applying The concept of Perceived Value
I said earlier that you shouldn't focus on selling, but take note, "focus" is the operative word. It is awesome to give your readers free stuff. Who doesn't like free stuff?
The thing is, there are people who will only want free stuff all the time and that's not the kind of audience you want. What you want are people who also see the worth of what you have to offer.
These people are more likely to be highly engaged readers and your brand'sadvocates. They understand what's valuable and they are willing to pay for it.
This is when you start selling.
E-books, courses, seminars – it doesn't matter. What's important is that you send a message that you have the knowledge and authority on the subject and that you are offering something of value.
If you don't do this and you just keep giving things away for free, then you actually lower your own worth in the eyes of your readers.
Note: This doesn't mean you have to totally stop giving away free things. Your articles are free. Perhaps offer a free e-book now and then. Or you can even have a promo period where your premium products go free.
You Are Still Treating Your Blog As a Hobby
Why did you start blogging?
I know I did it because it was fun. I wrote about anything and everything I wanted to. It was my outlet. A hobby that I had no intentions making money out of.
If you're reading this, however, you're at the stage where you want your blog to grow and earn. The question is, are you doing what you need to do to take your blog to that stage or are you still (perhaps unwittingly) treating it as a hobby?
Again, this is a time to do some thinking:
Do you have specific and measurable goals?
Do you have a plan to reach those goals or are you just winging it?
Do you have dedicated "blog time" or do you blog whenever you feel like?
Have you invested (or are you willing to invest) in your blog?
Five words: Your. Blog. Is. A. Business.
Treat it as such.
You're Wondering Why Your Blog is Stagnating?
Maybe it's time you get seriously serious about it.