If you have not yet made any money online yet, but wishes to do so, today's post is for you.
I am sitting here writing this review on the 21st of July 2017, and I've just reviewed the 7 months of how my business performed so far in 2017.
Needless to say, I am pleased with the progress 2017 brought on, and although I have not reached all of my goals, so far it looks like it is going to be another record-breaking year with regards to traffic and income.
Having just gone through every piece of my online business (to see how I can improve in 2017 and beyond), I have noticed some changes and actions I took that led for such a great first half of the year.
Today, I decided to share with you all of this here:
These are my x things you need to know (and do) to make money online this year.
These are the steps I learned from other successful, money making bloggers that I have tried myself and saw that they work so I am 100% sure, if you follow the instructions outlined below, you will make money online this year. Guaranteed.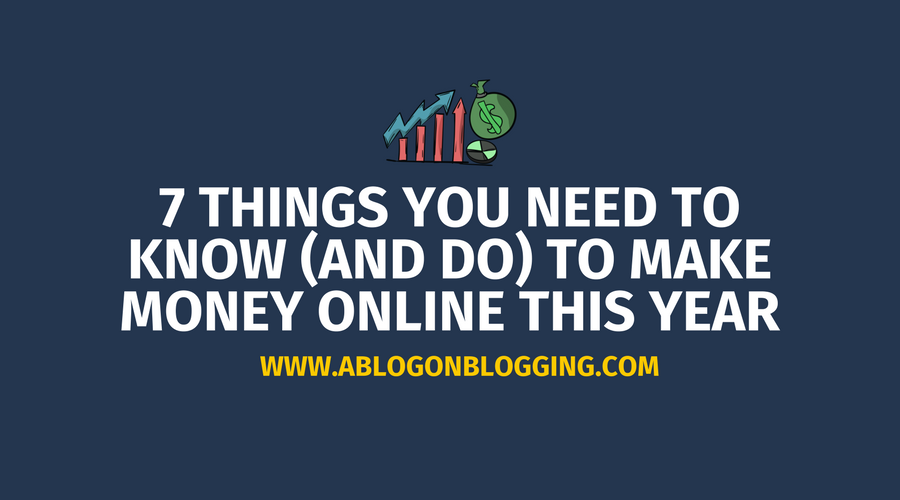 The 3 Things You Should
Know
Know That It Takes Time
One thing I need to ask you to keep in mind is that yes, building an online business takes time just like any other business will.
On most of the sales pages I see on products I review; some claim that by following their "proven system," riches are guaranteed in a few hours.
I hope you know by now that claims as such are red flags and you should actually click the X button on your browser asap.
Do not be fooled and be sold on the idea that you will be rich by next week, because you won't. There are no ifs or buts; you just won't.
Trust me on this; I have tried and reviewed a lot of products and tools.
Know That Yes, Work Is Involved
One thing to keep in mind also is that yes, work will be involved.
On this blog and in the (free) training program I offer to my students, you have all the right information and tools to make it happen, but you are the one that needs to make it happen.
You can have the best fishing rod but you will never catch a fish if you never attempt to do it.
The easiest way I know how to make money online is through blogging and blogging does take a lot of work.
Your tasks as a full-time blogger include:
Researching and writing new posts,
Tweaking and testing EVERYTHING for optimal results,
Networking with other bloggers,
Using social media effectively,
Answering comments and email,
and much more.
There are tools that will help you ease the process, but you still have to show up and get it done. However, it is worth it!
Once you get the ball rolling, and you use the right methods to make money, you will be successful. All the work that I've done seem worth it to me when I wake up to days like this.
Know That It Will Eventually Happen
Yes, you will make money online. If you keep pushing and working on your business, there is just no way you can fail.
As I explain in my free ebook "How To Win At Affiliate Marketing", my first sale online was just $0.87c (after two years of work might I add). However, it was the happiest "money" had ever made me.
Once I made that $0.87c, I knew it was possible, and I just kept repeating the process that made the $0.87c and kept growing and growing, now I make a full-time income.
3 Things You Should Do (& 1 Not Do)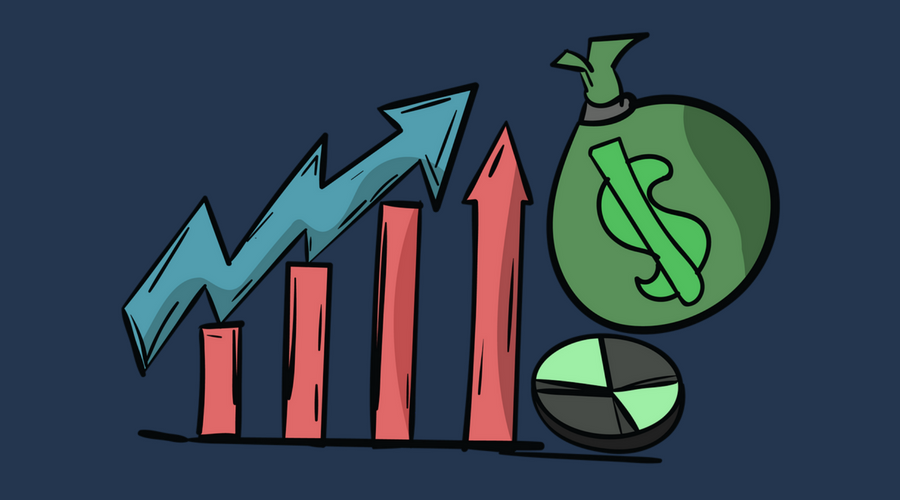 Do Start Your Business As Soon As You Can
As I have explained in the "to know" section. Building a business and making money online is going to take some time.
So why wait?
If you want to get started, get started!
It has never been so easy to get started than it is now. With amazing tools, services and training, there is little left that should keep you away from making money.
Technology has come so far that I am able to create a fully working website in just over 1 minute 10 seconds, here is the video proof.
So, if you're one that says things such as: "Ohh starting a website seems like such a big deal" or "I have no idea on where to start", your excuses are invalid.
Do not wait and wait to get started, just get on it. Start with building a free website.
Do Ask For Help When Needed
I would not be able to sit here and write this for you if there weren't people and mentors that showed me how to install a site, how to write content and how to use that content to make money.
Step-by-step systems like this are extremely helpful but sometimes you just need some one-on-one advice too.
That is ok! Do ask for help when needed. Join a FB group (try the aBlogOnBlogging Secret Roundtable group) or a community like Wealthy Affiliate and ask away.
I am part of Wealthy Affiliate, a training program built around a community of people that are doing the same things myself (and you) are trying to do: make money online THIS year!
Sometimes I still do have questions and you can rest assured that I will jump on there and get answers from the mentors that have been successful online and are kind enough to share.
Again; without them there wouldn't be this blog, so again; feel free to ask for help when needed.
Do Get Training
If you want to make money online this year, you are going to need to follow a training program.
Creating an online income is a vast subject and there is a LOT of bad information out there. getting the proper training is I think the most important step on this list.
You need to know what you are doing in order to do it successfully.
If you have been following me, you must know that I am a HUGE fan of Wealthy Affiliate.
It is the place where I learned everything and I am still a member there helping others achieve the same goals.
+1 Don't (Bonus)
Don't give up, never.
I don't mean to sound too "inspirational" here but it is true. Just now I am just now realizing (5 years later) how much not giving up is important.
If you feel like giving up, just don't. Take a blogging-break if needed but do not stop. Send me a message if you think you are ready to pack it in, I would like to convince you to keep trying.
How To Make Money Online This Year (With Blogging)
Now that you know what you need to do (and know) in order to make money online, I am sure you're wondering as to "how" you can make money online.
Well.. there are many ways, but my personal favourite is blogging + affiliate marketing. These two together are the best business model you can have online (in my humble opinion).
I have written a lot of posts that show you how to make money with affiliate marketing so I won't go into that again.
However, feel free to check out some of these posts below while you're here and also make sure you get a free copy of my eBook "How To Win At Affiliate Marketing".
In Closing
I really hope this post has inspired you to get moving and start making money online. If you understood these lessons I've shared with you today, I am 100% sure you can make it.
Do not worry how hard it will be or how long it will take. You can always learn and the time will pass anyway.
What if (by a HUGE exaggeration) it takes you 5 years to learn how to make a full time income online?
That means that after those 5 years are up, you never have to work another day in your life (at a regular JOB).
Is 5 years worth it? It is to me. Heck even 10 years will still be worth it!
Thank you for reading this far, it's been a lengthy blog post but I hope this gave you the nudge you were looking for.